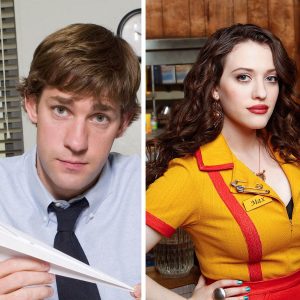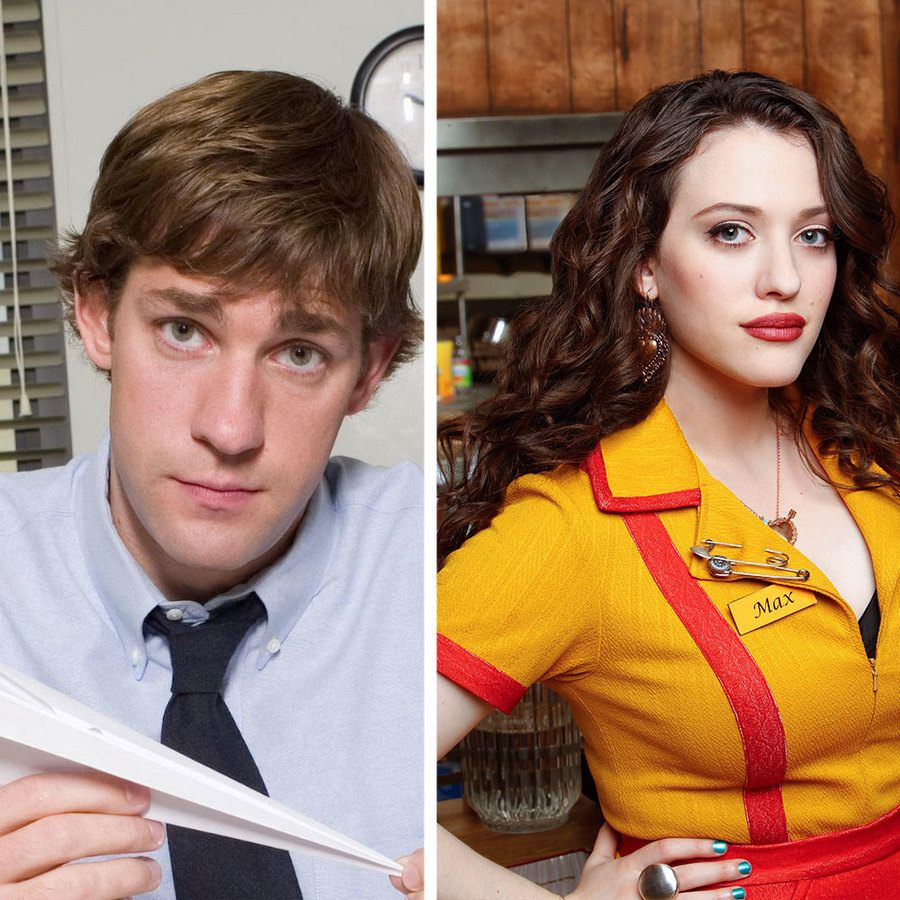 Woah, Our Favorite Actors From the 2000s Have Really Changed
By Yuri S.
---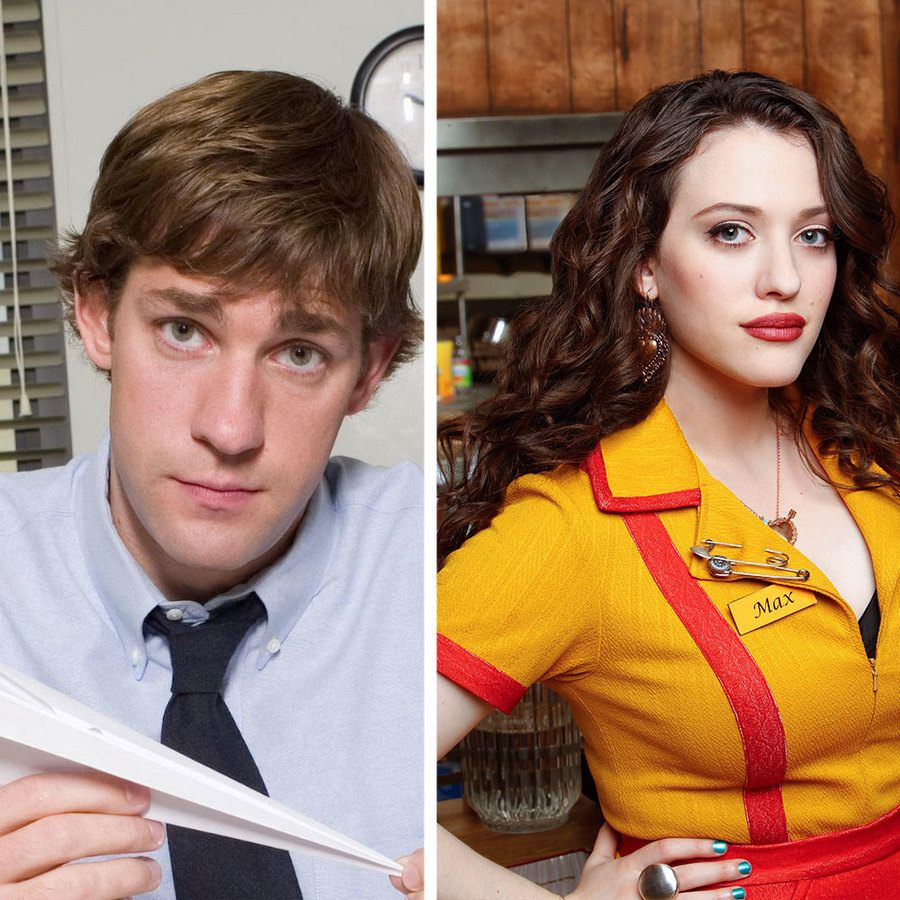 The 2000s have come and gone, leaving just a few remnants of their existence. Cell phones, choker necklaces, butterfly clips, and MySpace ruled the 2000s. However, the 2000s were also a period when sitcoms focused mostly on families. Today's comedies, such as Parks and Recreation or The Big Bang Theory, are mainly about the workplace and friendships. The focus has evolved since the early 2000s sitcoms.
Every decade has its own set of shows that have become famous. These programs leave a mark on us, and we find ourselves reciting the characters long after the last episode has aired. Throughout the 2000s, there was a rash of these spectacular shows, and we've gotten some of our biggest talents from them. Do you often wonder where your favorite celebrities are these days? Check out what your favorite stars from those 2000s sitcoms are up to, from John Krasinski to Raven-Symoné!
Zach Braff – J.D. (Scrubs)
Medical dramas were popular in the 2000s (and still are today), but medical comedies were few. Scrubs' success might be due to this. Since its premiere in 2001, the show set the bar for ensemble comedy. The series, which stars medical student J.D. and is backed by a terrific cast that includes seasoned performers like Donald Faison and John C. McGinley, is easily rewatchable but also full of heart and life lessons. That, and the fact that Zach Braff's character, J.D., was funny, as were his costars.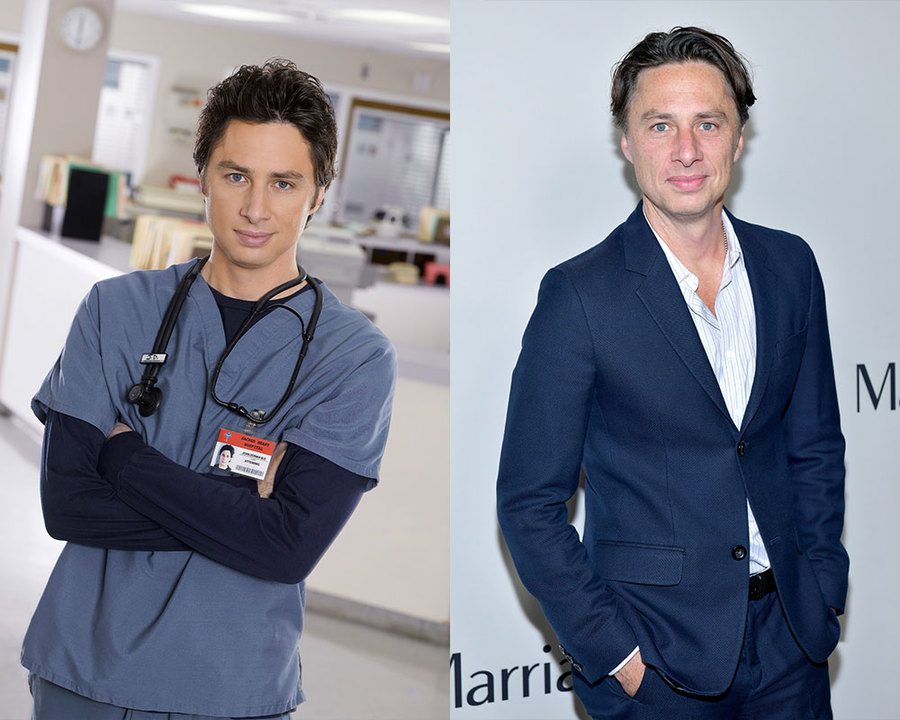 Before his breakout performance on Scrubs, Braff had only had a few tiny roles, most notably in 1993's Manhattan Murder Mystery and a CBS Schoolbreak Special in 1994, and abandoned his job as a waiter as soon as he was hired in the character of J.D. While we wish they were still (fake) practicing medicine at Sacred Heart Hospital, the cast moved on to other worthwhile projects after the program finished in 2010. After the sitcom ended, Braff had numerous major parts in television shows. In addition to his voiceover work, he has several projects slated to be launched in 2022.
Kaley Cuoco – Penny (The Big Bang Theory)
Being a nerd used to be so uncool, but that all changed in the 2000s. Shows like The Big Bang Theory are partially to blame. In the program, Penny, the love interest of head nerd Leonard, is played by Cuoco. She is best known for her role as Bridget Hennessy on the short-lived ABC comedy 8 Simple Rules when she initially joined The Big Bang Theory.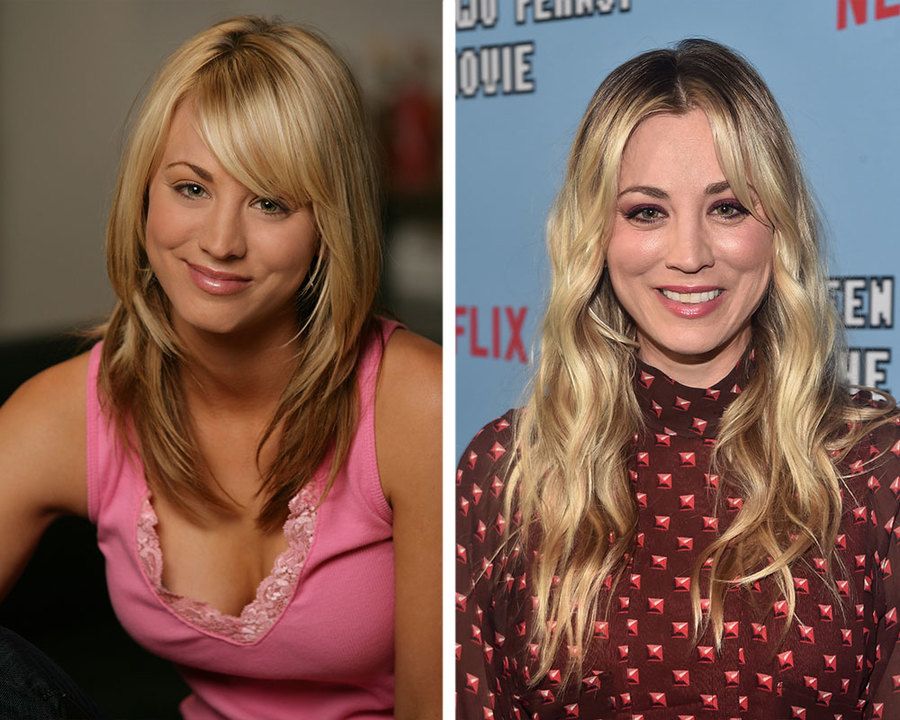 The show aired for almost a decade and just recently finished recording in 2019. This allowed spectators to follow the young actress' development. Cuoco has kept herself busy since the show ended. She recently starred in The Flight Attendant and portrayed Harley Quinn in the animated television series. In June 2018, she married equestrian Karl Cook.
Julie Bowen – Claire (Modern Family)
We were all invited into the Dunphy/Pritchett clan's multi-home existence for 11 years. Claire, played by Bowen, was one of those cherished family members. She kept things (almost) together as a stay-at-home parent attempting to find her place in the world. Bowen had been in several drama and comedy shows before landing the role that would become her claim to fame.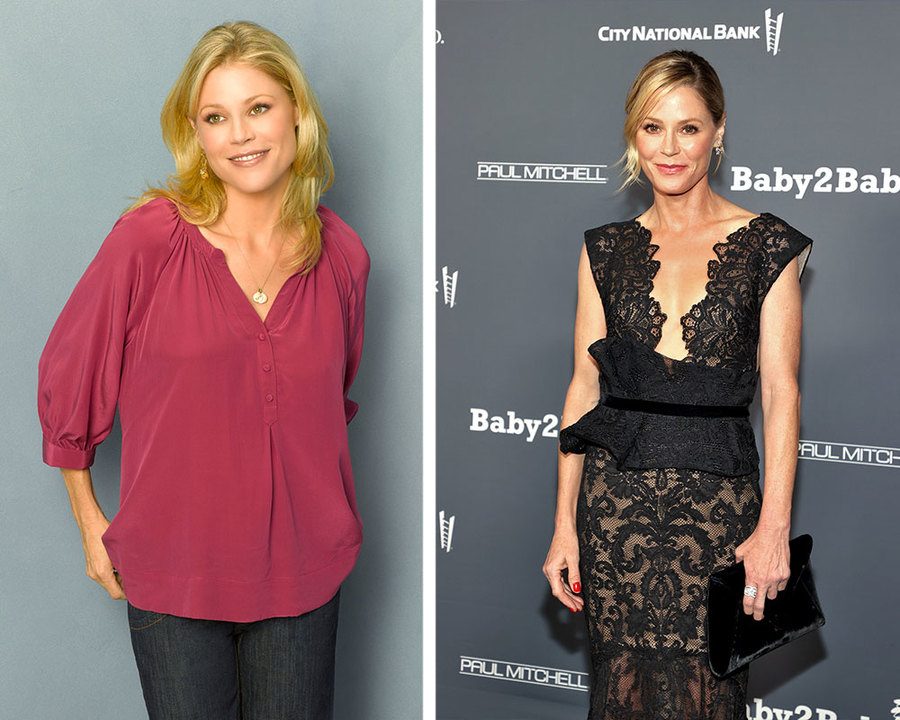 From ER to Weeds and Ed, she hadn't landed a career-making role until Modern Family debuted. She has done voiceover work and worked on a few other projects since the program ended in 2020. She's won two Emmys for Outstanding Supporting Actress in a Comedy Series since then. Talk about a hot streak.
Chris Pratt – Andy (Parks and Recreation)
In the 2000s, quirky office sitcoms were quite popular. Parks and Recreation had a large cast of great actors and actresses. Pratt, who played Andy Dwyer, was one of the standouts. The character was a little quirky yet lovely, and it was only the beginning of the actor's career.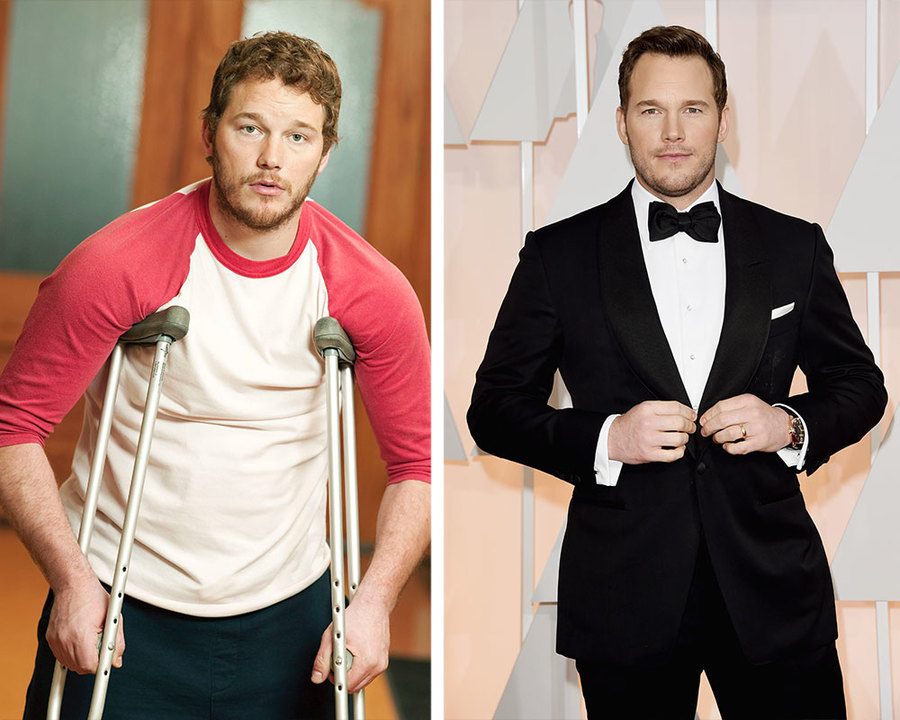 Pratt had previously been on the WB program Everwood and Fox's The O.C., but his star rose to new heights with Parks and Recreation, Even though Andy wasn't supposed to survive more than one season. Andy's humorous one-liners were improvised by Pratt on the spot. Pratt worked on various projects over the show's six-year span, including his breakout part in Guardians of the Galaxy. He continues to work and has a long list of responsibilities.
Frankie Muniz – Malcolm (Malcolm in the Middle)
There doesn't appear to be anything funnier than dysfunctional families, at least in the 2000s. Malcolm in the Middle-followed Frankie Muniz's young Malcolm through his hardships and tribulations. During the show's six-year run, this young actor changed dramatically in front of our eyes. The protagonist and narrator of the series is the eponymous Malcolm.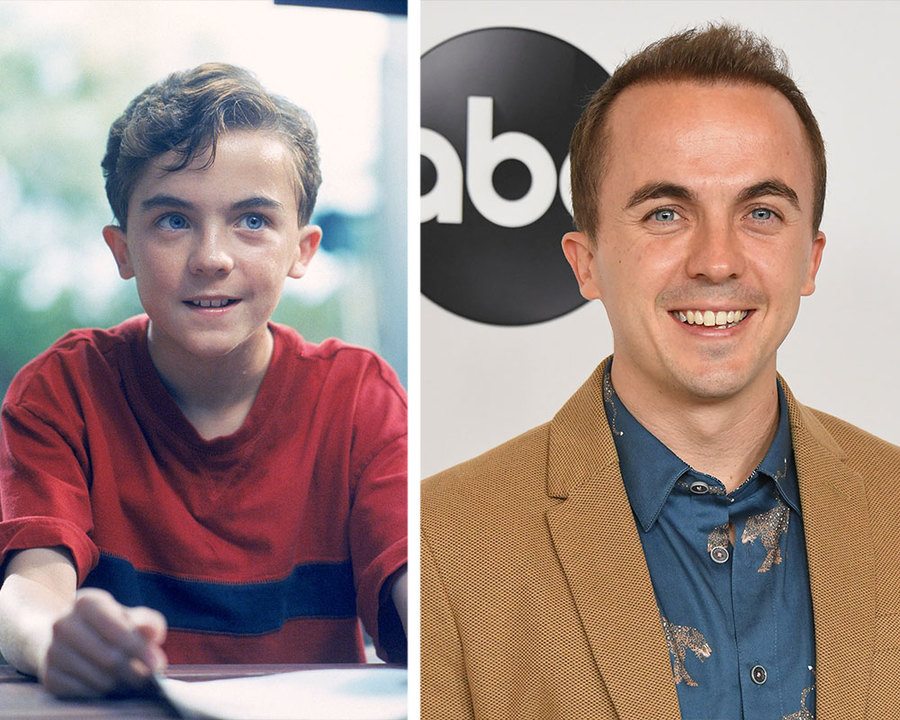 The show is motivated by his ambition for more than his middle-class existence, since he is the most intelligent member of his family, with an IQ of 165 (or "genius"). He continued to act in modest roles in television series and movies after the show ended. He's grown up and looks to be working just as hard as he always has.
Neil Patrick Harris – Barney (How I Met Your Mother)
Yes, we're talking about Barney Stinson, the goofiest character on How I Met Your Mother! In the series, the man who usually donned suits and tuxedos played a womanizer and had the wittiest of comebacks ready when he had to make fun of his pals. Harris, who played Stinson, is one of Hollywood's most accomplished performers.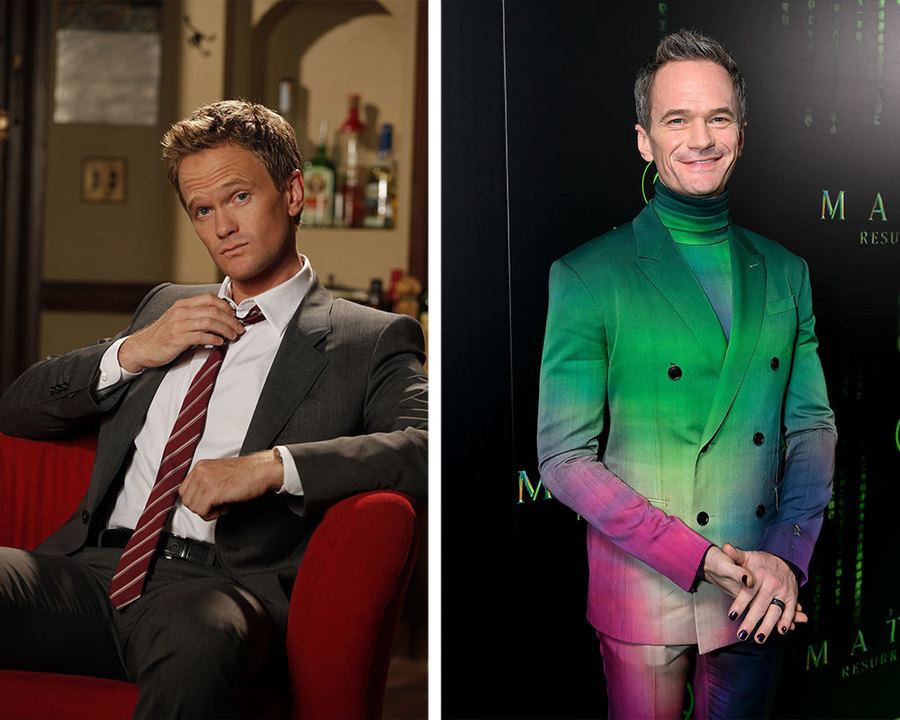 Ted Mosby recounts to his children the tale of how he met their mother on How I Met Your Mother. We get to meet his buddies along the road, including Harris' Barney. The series concluded in 2014 after nine seasons, and Harris went on to Broadway work and also multiple television ventures. He was most recently seen in the television show Eden.
Kelsey Grammer – Frasier (Frasier)
Following the conclusion of Cheers in 1993, NBC opted to continue the tale with one of the show's main characters, Dr. Frasier Crane. The plot proceeded with Grammer's role as the titular Harvard-educated doctor moving to Seattle to begin his own radio program. Grammer was 38 years old when Frasier first aired, and he'd experienced his fair share of tragedy at this point.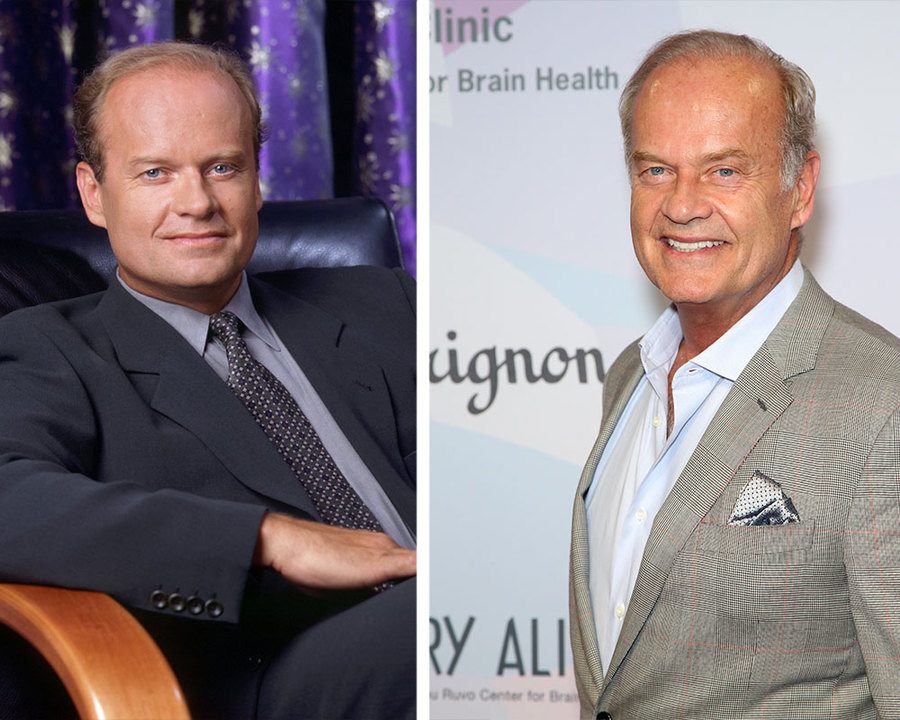 The actor had created a reputation for himself on Cheers, where he was cast for a six-episode stint before being promoted to a regular cast member. Frasier came to an end after an 11-year run. Grammar went on to other major television programs and a couple of blockbuster films after that.
Jaime Pressly – Joy (My Name Is Earl)
My Name is Earl featured Jason Lee and Pressly, Earl's ex-wife and prospective love interest, and followed the path of a catastrophic blunder. Pressly was a huge hit on the program, earning an Emmy Award and a Golden Globe nomination for her work.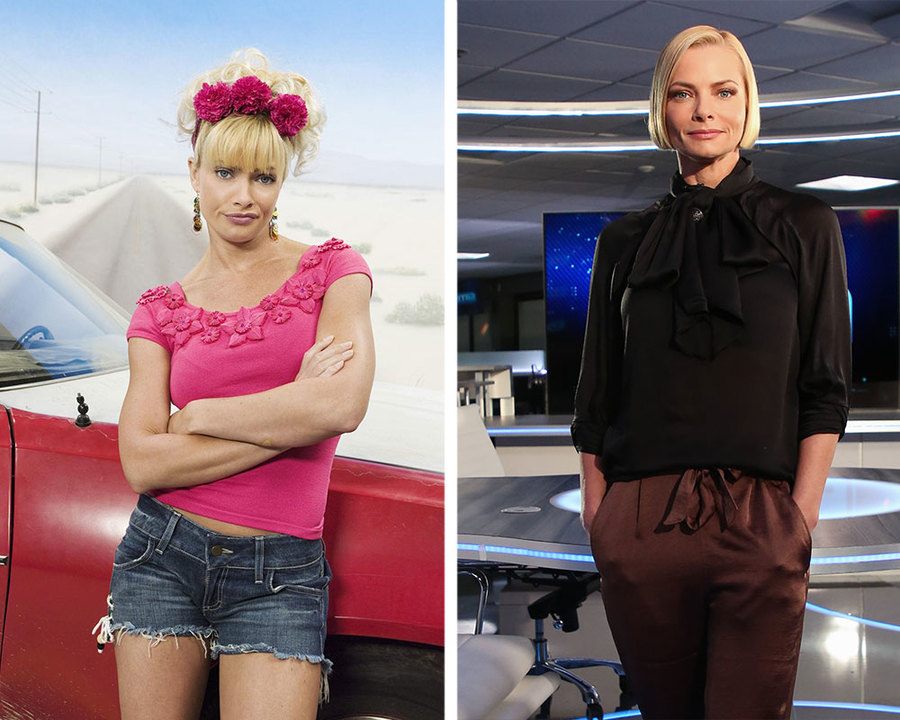 Pressly made her acting debut in the 1997 film Poison Ivy: The New Seduction, as well as a supporting role in the David Spade comedy Joe Dirt, which might have influenced her casting on My Name Is Earl. Pressly has had some success on television since the program ended, with shows including I Hate My Teenage Daughter and Mom.
Jason Bateman – Michael (Arrested Development)
The tale is ripe for comedy when a family is severely dysfunctional and grappling with losing all of its money. Bateman, who played Michael Bluth on the blockbuster program, was just one of the many outstanding performers on the show. Michael, the only one prepared to take on the nitty-gritty details of handling his family's finances following his father's incarceration, launched Bateman into mainstream prominence with his self-righteous deadpan.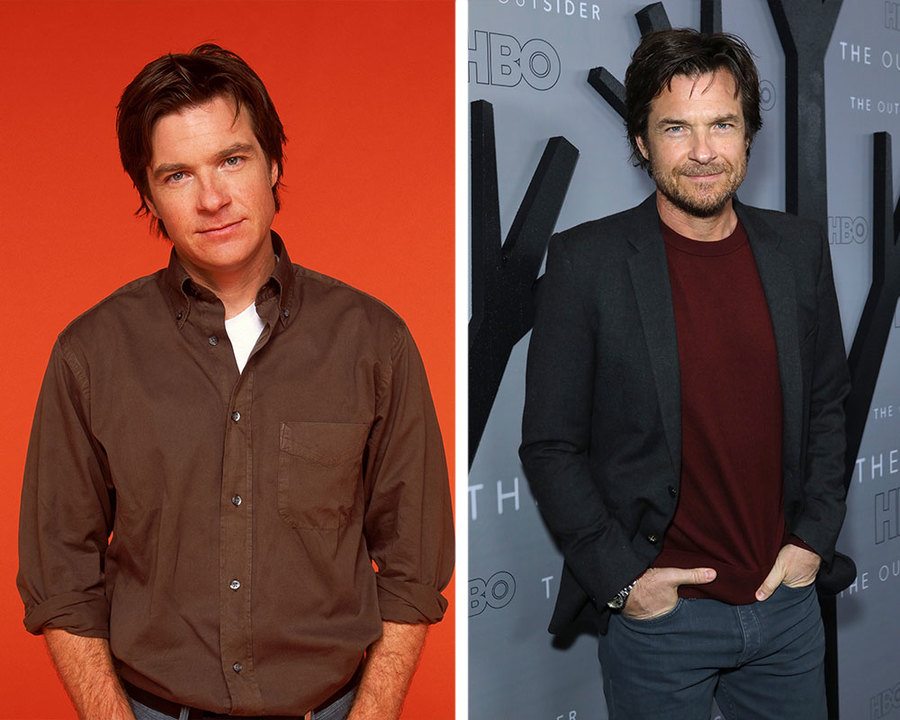 Bateman earned a Golden Globe for his performance and went on to star in several big-budget comedy movies, including Horrible Bosses, Paul, Identity Thief, and Mr. Magorium's Wonder Emporium. In the latter two years of Arrested Development, Bateman also starred in the critically acclaimed TV drama Ozark. He stayed on Ozark after Arrested Development concluded in 2019, and he has also made a brief appearance on The Outsider.
Mila Kunis – Jackie (That '70s Show)
That '70s Show was undoubtedly a must-see weekly event for anyone yearning for a little nostalgia, and Kunis might have had a significant role in the appeal. She was a key member of the cast, playing Jackie, Kelso and Fez's love interest. Kunis has had a lot of success in movies after the program ended in 2006, and she also performs a lot of voiceover work. She is best known for her role as Meg on the famous cartoon series Family Guy.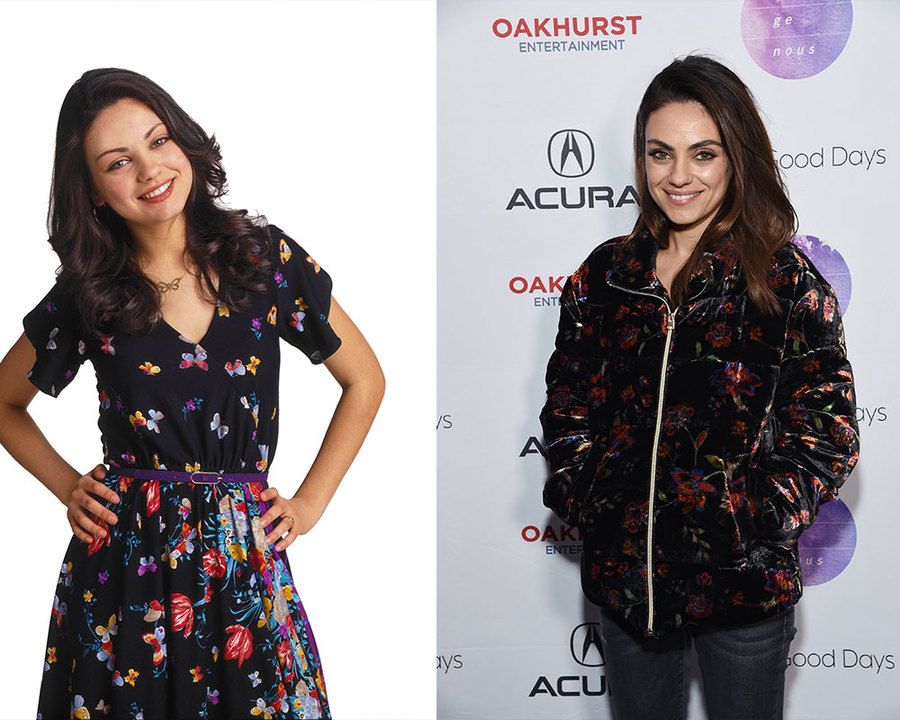 After That '70s Show, Kunis went on to feature in films such as Forgetting Sarah Marshall, Black Swan (for which she received a Golden Globe nod for her supporting part), Friends With Benefits, Jupiter Ascending, and Bad Moms. The actress appeared in the comedies The Spy Who Dumped Me and voiced a character in the animated movie Wonder Park.
Joseph Gordon Levitt – Tommy (3rd Rock from the Sun)
The show only aired for the first two years of the millennium, but it was a smash. It would not have been the same without Tommy as one of the stars of the show, which follows a group of aliens who landed on Earth and take up human lives. Gordon-Levitt played Tommy Solomon, the youngest of the aliens in human form, although he was actually the eldest alien.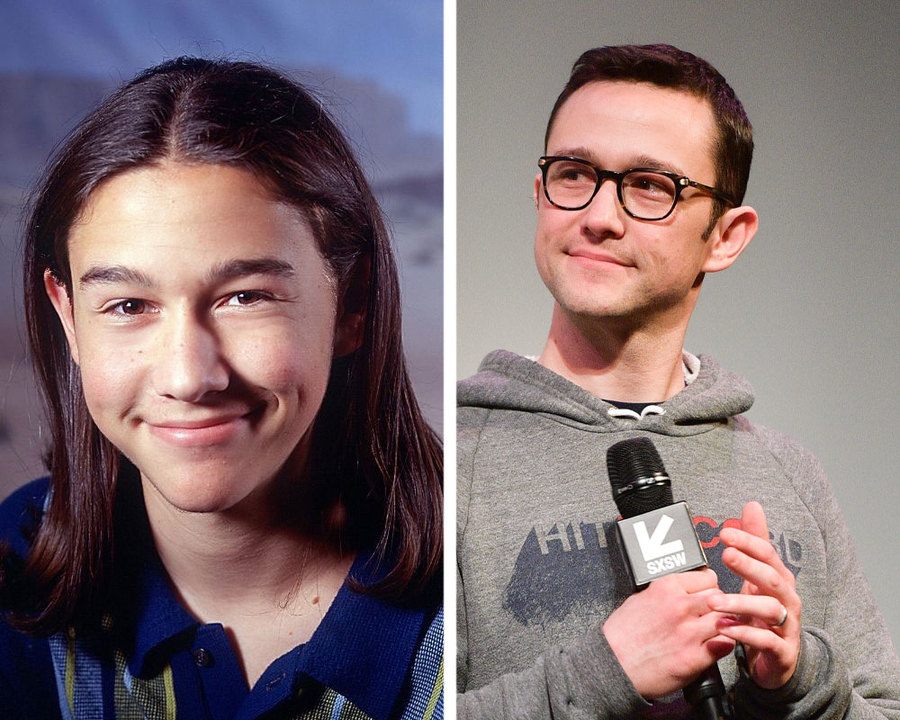 Mysterious Skin, Brick, 500 Days of Summer, Inception, Looper, Lincoln, Snowden, and The Trial of the Chicago 7 are among the films in which the erstwhile child star Levitt appeared. Levitt used his fame on 3rd Rock to continue a successful career. He just starred in Mr. Corman and is now working on many other projects.
Kevin James – Doug (King of Queens)
Leah Remini and Kevin James were the "it couple" of sitcoms in the 2000s, giving the decade its version of The Honeymooners. James portrayed Doug, the primary male protagonist in King of Queens. His gaffes combined with Remini's fierce New York-girl attitude made for some entertaining moments. James went on to star in other blockbuster films and has lately returned to television.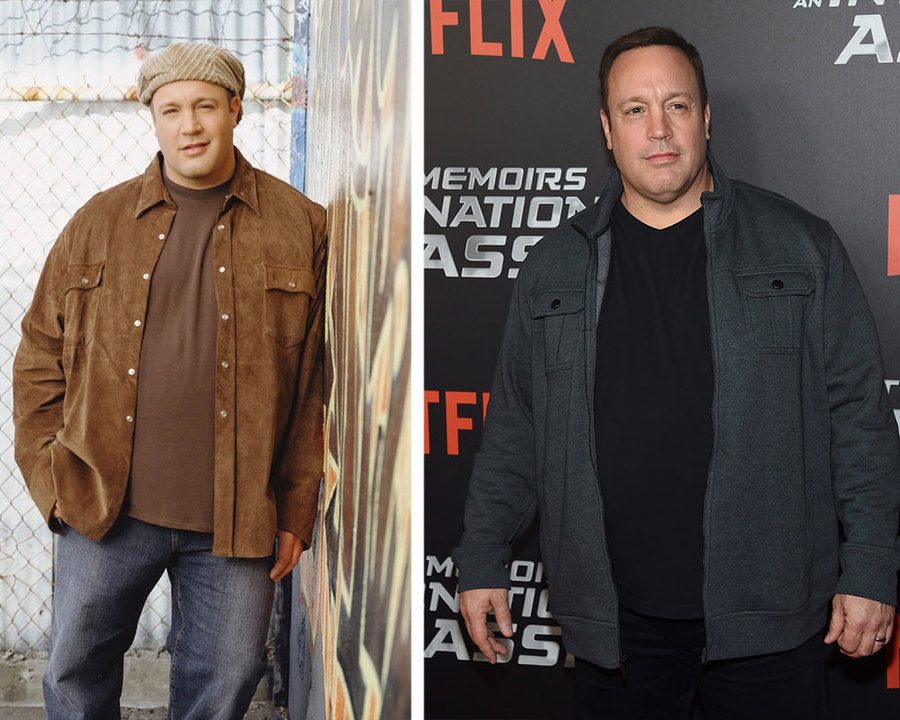 Currently, he is a cast member of the program The Crew. James has had a successful acting career since his prominent role on The King of Queens, playing in films such as I Now Pronounce You Chuck & Larry, Paul Blart: Mall Cop, Zookeeper, Grown Ups, and Hotel Transylvania. Kevin Can Wait, his own program, is also now airing.
Danny DeVito – Frank (It's Always Sunny in Philadelphia)
From Season 2 onward, Danny DeVito's Frank Reynolds became a significant character on It's Always Sunny in Philadelphia. The dark sitcom that has been airing since 2005 follows the life of the Paddy's Pub group. For nearly two decades, this comedy has followed the lives of five oddballs who own a pub.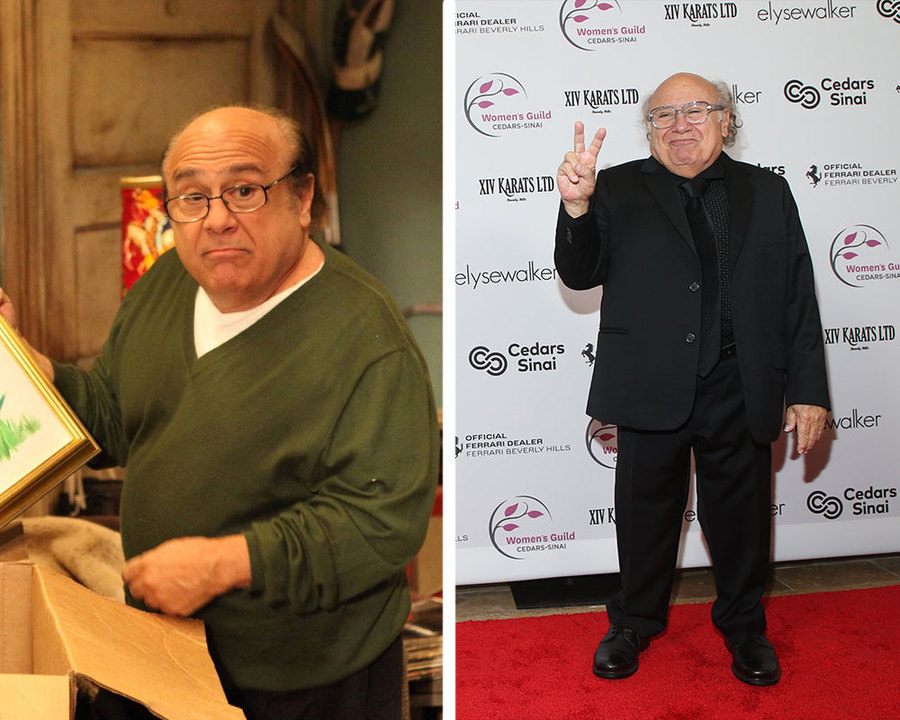 That might be due to the character Frank, played by the comedic legend DeVito. Even though DeVito appeared to be enjoying himself in the job, he has gone on to do other things. The humorous actor is now working on numerous projects, including a live-action adaptation of Disney's Haunted Mansion.
Yvette Nicole Brown – Shirley (Community)
Community was one of the sitcoms from the 2000s that liked to delve into meta-humor. The show had an all-star cast, including Brown, and it aired for numerous seasons. Shirley appeared to be the only rational member of a ragtag gang of misfits, providing a good counterpoint to her co-stars' outlandish behaviors.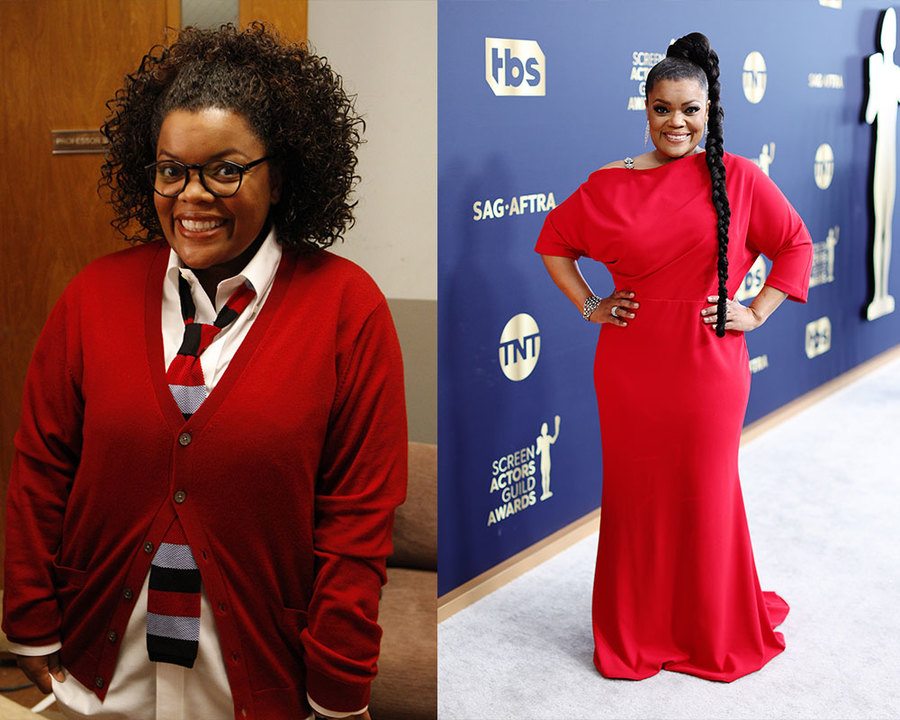 Brown rose to prominence before joining the Community cast as Helen Dubois on Nickelodeon's Drake & Josh, which aired from 2004-07. In 2017, she starred with Lea Michele and Brandon Michael Hall in the short-lived ABC sitcom The Mayor. Brown has continued to work on television, appearing in programs such as The Soul Man and The Odd Couple. In addition to on-screen roles, she also does a lot of voiceover work.
James Franco – Daniel (Freaks and Geeks)
Freaks and Geeks ended in 2000, but owing to repeats, it remained a key show of the decade. Many people's careers began with this program, including Franco's. Daniel was the school's head freak and one of the show's numerous heartthrobs. He was unafraid to take chances or throw himself into trouble.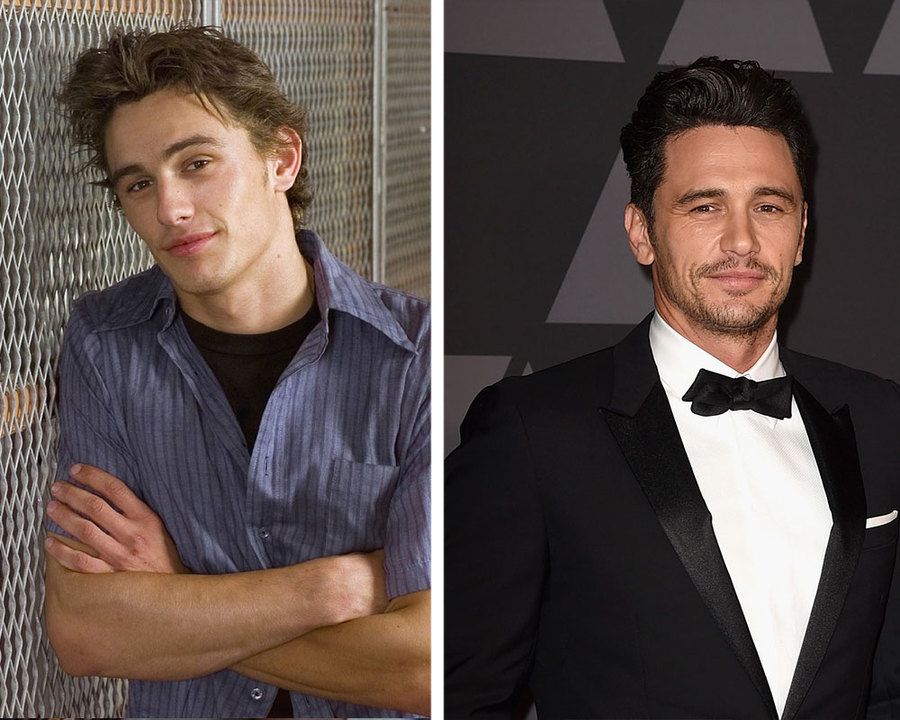 He was willing to do anything as long as he had his on-again, off-again love Kim and his buddies by his side. The show ended after just one season, and Franco went on to the big screen. He hasn't done anything in the past two years, but he has had a highly successful career since his time on Freaks and Geeks.
Ray Romano – Ray (Everybody Loves Raymond)
A lot of comedians write a script about their lives and sell it as a comedy. Romano was one of the major ones of the 2000s. He created the famous show Everybody Loves Raymond, in which he played the titular character, based on his own life experiences. Frank and Marie, his parents, lived across the street.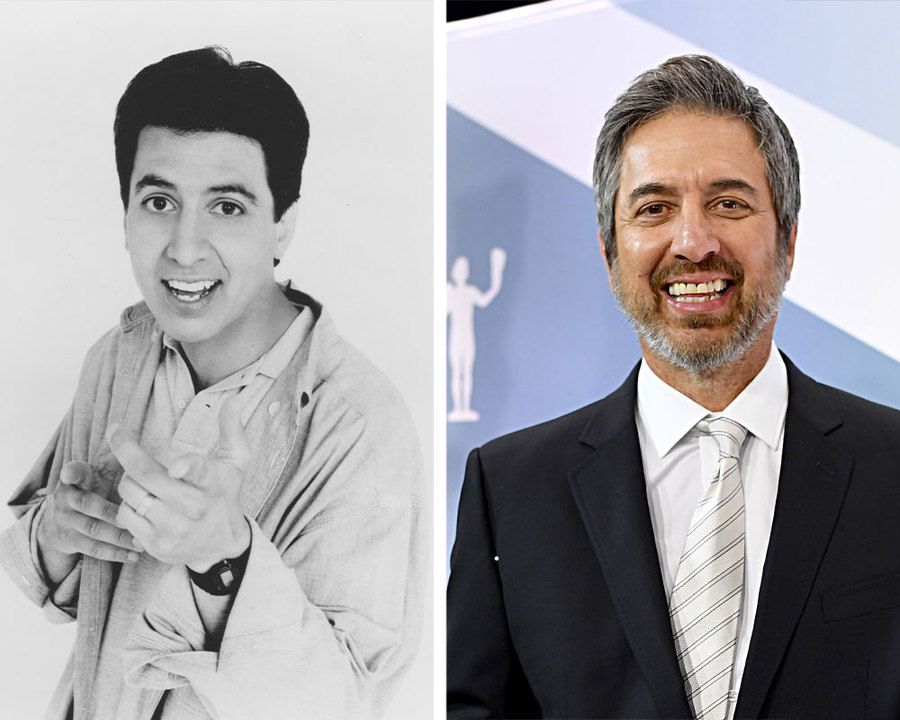 Romano's real life was partially based on the character. In 2002, he received an Emmy for his role in the show. Romano continued to work after the show ended its nine-season run. He has starred in several other successful television shows and films, most recently in the television series Made for Love.
Tina Fey – Liz (30 Rock)
Tina Fey was a great performer and a sought-after writer after graduating from Saturday Night Live. Her show, 30 Rock, was a popular and highly lauded success. Her portrayal of Liz Lemon paved the way for her future success on both the small and large screens. Fey's character was a food-obsessed catastrophe of a writer.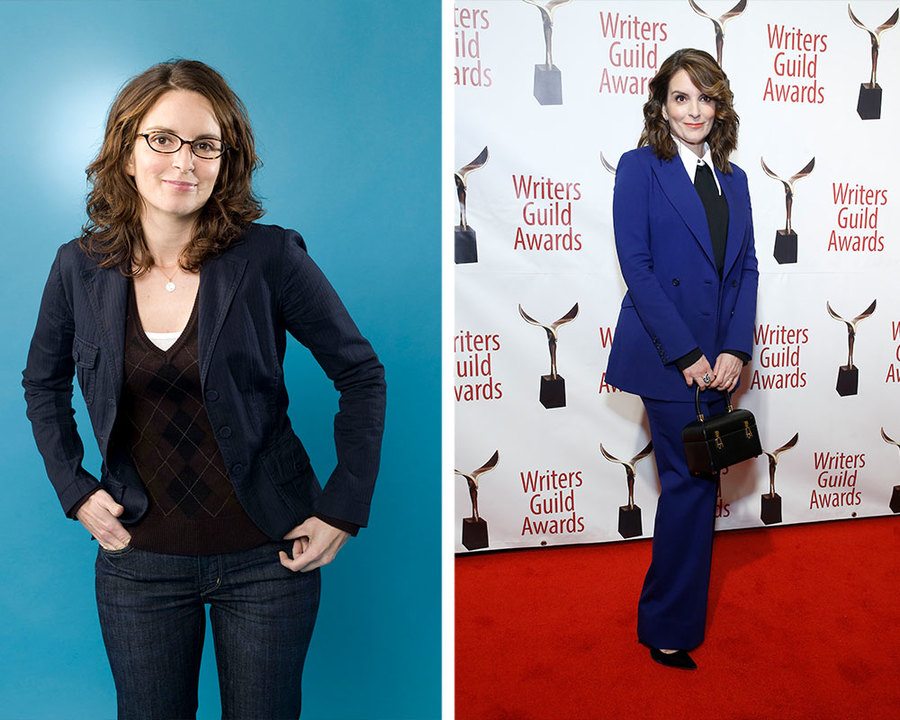 Lemon is a self-insert for Fey, based on her time on Saturday Night Live, and is the glue that holds the program together, much to her dismay. The show aired for seven seasons. Fey continued to work on other projects throughout this period. However, you might have seen her in a brief role on the Hulu Original Only Murders in the Building throughout the past year.
Neil Flynn – Mike (The Middle)
Neil Flynn portrayed the head of the Heck family in The Middle for nine seasons. Mike was a blue-collar worker who dealt with real-life circumstances, although in a lighthearted manner. Mike wasn't a huge lover of outward demonstrations of affection or emotion, but he expressed his love for his family in other ways.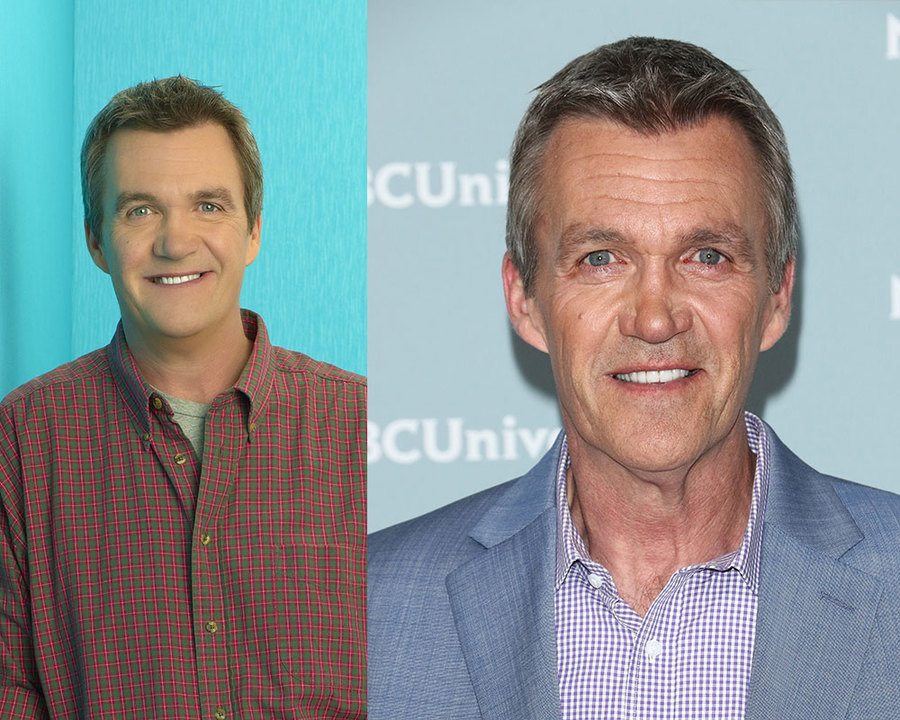 He was your standard Midwest dad, who believes in putting in long hours to attain mediocrity. Flynn worked on a handful of TV and podcast projects after the show concluded in 2018. In the DC animated film Superman: Man of Tomorrow, Flynn voices Jonathan Kent.
Debra Messing – Grace (Will & Grace)
Will & Grace is one of the most memorable comedies of the 2000s for a variety of reasons, but one of them is the debut of Messing as Grace. The actress co-starred with Eric McCormack in the film as Grace Adler, a New York interior designer. The series was so popular that a revival was released in 2020.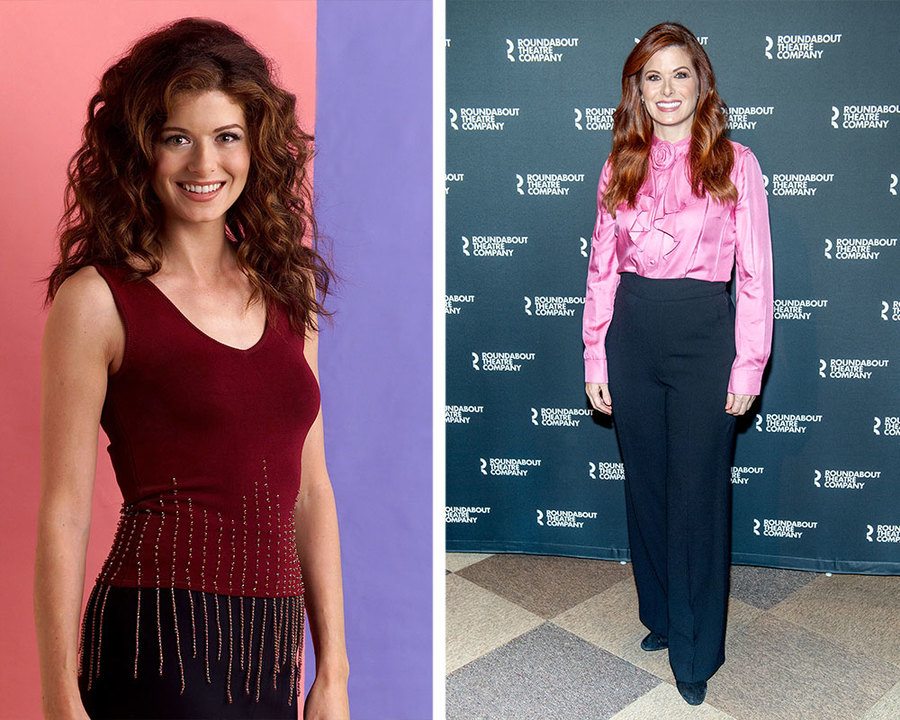 Grace's amusing antics and neurotic demeanor were a hit with fans, who couldn't get enough of her. Following the Will & Grace finale in 2006, she, too, moved on to star in many other series. Messing appeared in The Starter Wife, Smash, and Laura's Mysteries. She has also appeared in films such as Purple Violets, The Women, and Lucky You.
Jon Cryer – Alan (Two and a Half Men)
Jon Cryer had been absent from the limelight for some time before making a dramatic reappearance on the television show Two and a Half Men. Jon portrayed Alan, a single parent, with co-stars Charlie Sheen and eventually Ashton Kutcher. Fans of the program loved seeing the rigid and delightfully socially inept guy try his hardest to raise his son.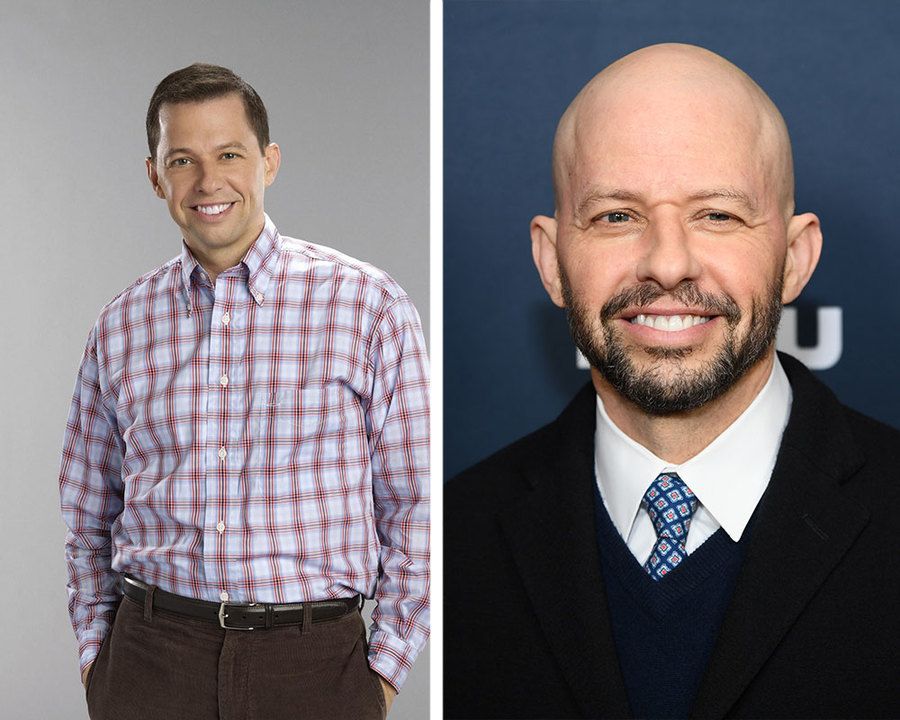 After the end of Two and a Half Men, Cryer has appeared in single-episode appearances on TV sitcoms such as American Dad, Mom, Robot Chicken, and Will & Grace. He has also appeared on Supergirl, Batwoman, The Flash, Arrow, and DC's Legends of Tomorrow as Lex Luthor. In 2015, he released the memoir So That Happened.
Will Friedle – Eric (Boy Meets World)
If you were a teen in the 2000s, you undoubtedly sat down every week to watch Boy Meets World and follow the lives of Cory and Topanga. Eric, Cory's dimwitted brother, played a vital part, and Friedle's portrayal of the character won many fans. He was brutally honest and lacked common sense at times. Eric also had some of the finest one-liners on the show.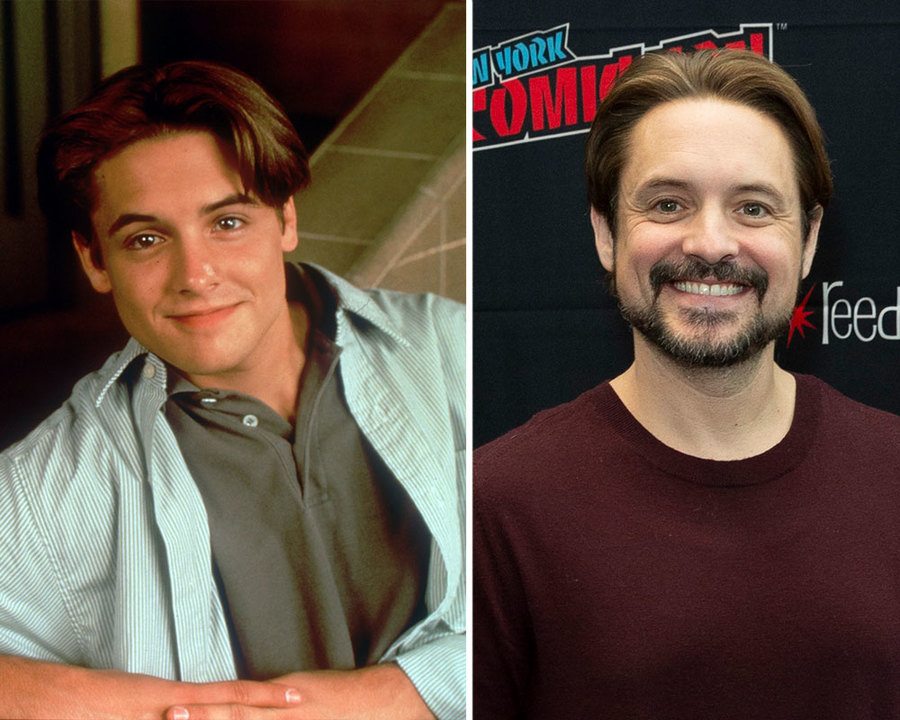 Friedle has done a lot of voiceover work since then, notably voicing Rim Stoppable in Kim Possible. Except for a cameo as Eric on the series spinoff Girl Meets World, Friedel mostly works as a voiceover artist. He's also voiced characters in animated series such as "Batman Beyond" (Terry McGinnis/Batman), "Ultimate Spider-Man" (Deadpool), and "Teen Titans Go!" (Kid Flash).
John Krasinski – Jim (The Office)
Jim Halpert, the affable office worker with one of the most romantic plots in the whole series, was Krasinski's breakout role. The Office quickly gained a large following, and several of the show's actors went on to achieve new heights. Krasinski played Jim, a mild-mannered paper salesman who seemed to be the brunt of his employees' jokes. Krasinski capitalized on his success by starring in other popular shows such as BoJack Horseman and Tom Clancy's Jack Ryan.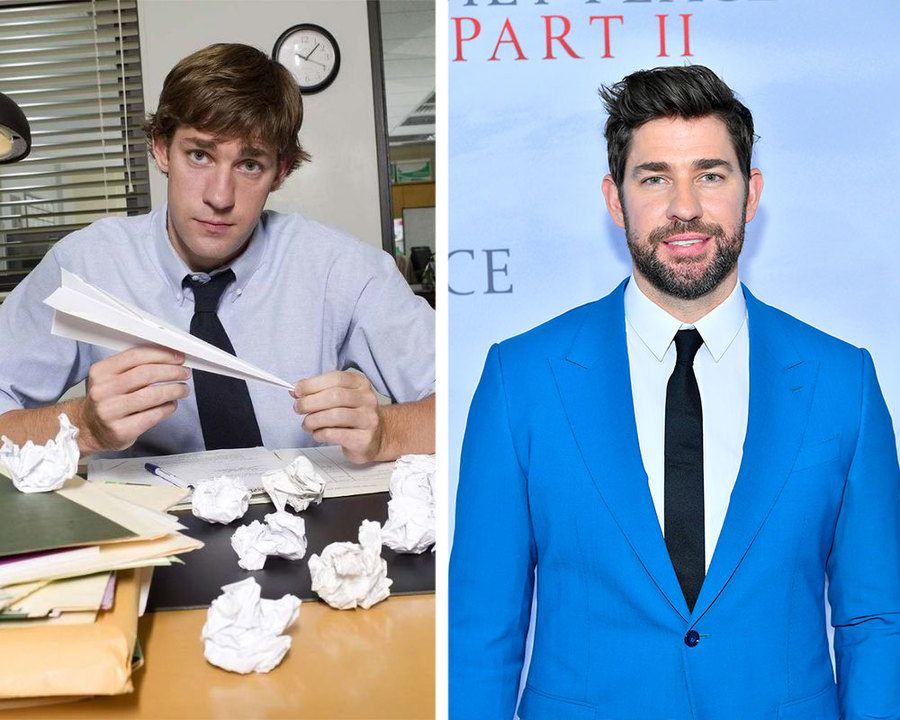 With the smash-hit thriller A Quiet Place and its sequels, Krasinski also dabbled in directing and writing. After The Office, Krasinski moved from television to film, appearing in Away We Go, It's Complicated, Something Borrowed, and 13 Hours. He then went on to make his debut picture, A Quiet Place, in which he and his wife, Emily Blunt, co-star. A Quiet Place Part II, the sequel to the film, was released in 2020.
Matt LeBlanc – Joey (Friends)
Friends is one of those series that is well-known all around the world. The teenage performers that made up the ensemble were able to turn their fame into some fairly impressive careers. Joey Tribbiani was portrayed by LeBlanc. Even though many of his peers moved on to movies, LeBlanc remained on television. He's appeared on numerous long-running series, including Joey and, most recently, Man with a Plan.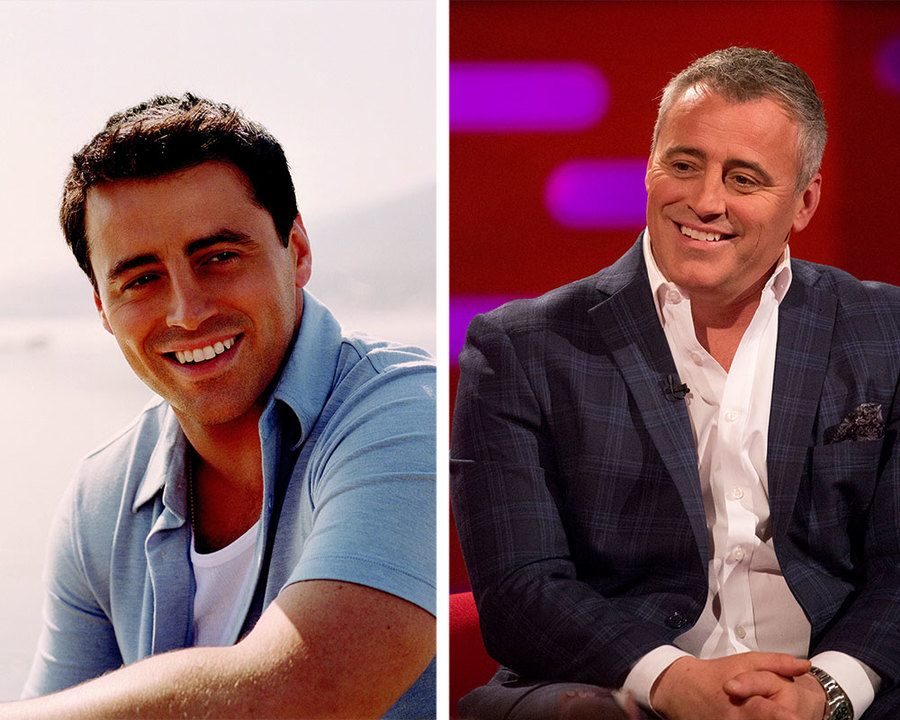 Following Friends, LeBlanc concentrated his efforts on the industry behind the scenes. The Prince, a 2006 made-for-TV film, was co-produced by his production business, Fort Hill Productions. The actor has a daughter with Melissa McKnight, whom he divorced in 2006 after three years of marriage. LeBlanc's Showtime series, Episodes, and his CBS sitcom, The Big Bang Theory, helped him maintain TV stardom.
Tisha Campbell – Jay (My Wife and Kids)
In the 2000s, family sitcoms were quite popular, and you know you've got a major hit when you throw in a Wayans brother. My Wife and Kids might not have lasted as long if it hadn't been for the relationship between Campbell and Damon Wayans (who played Jay's husband Michael). When it came to parenting their children, she and Michael worked well together. Jay was there to fill in for Michael whenever he slacked.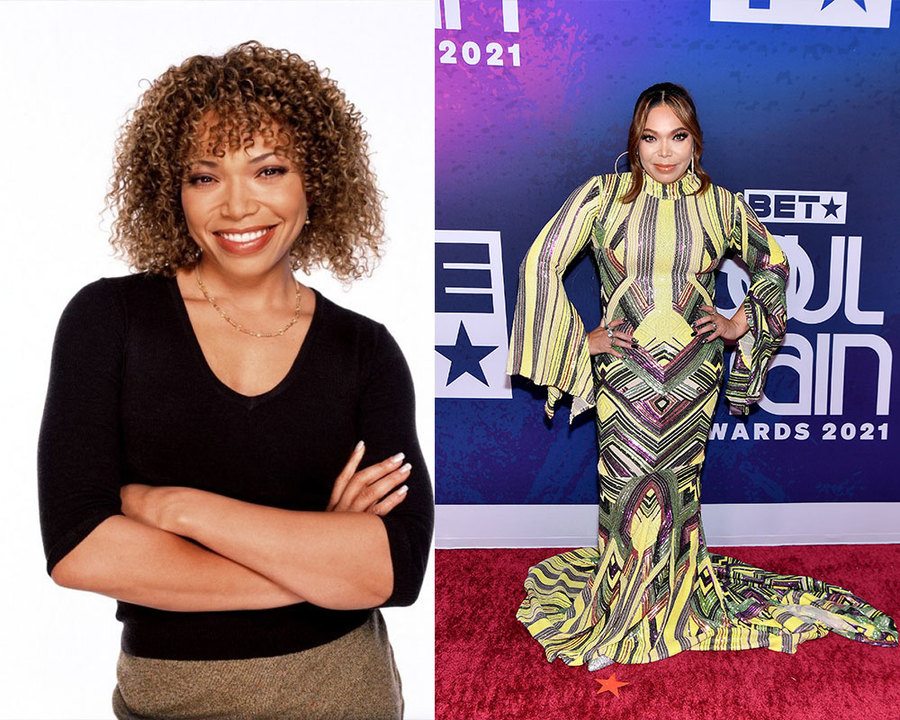 Campbell went on to work many other major television shows after My Wife and Kids' five-season run. She's done some voiceover work in recent years and just starred in the TV show Inside Job. Her marriage to fellow actor Duane Martin ended in 2018 following a tumultuous divorce and custody battle.
Katey Sagal – Cate (8 Simple Rules)
When you think of Sagal, you can imagine two people who are quite different, depending on your age. For a decade, as Peggy Bundy on Married… With Children, Sagal was recognized for her outrageous outfits and attitude. She was best recognized in the 2000s for her role as Cate on the successful comedy 8 Simple Rules. As Cate, Sagal always seemed to have her hands full! Following her experience on the famous show, she continued a career in acting.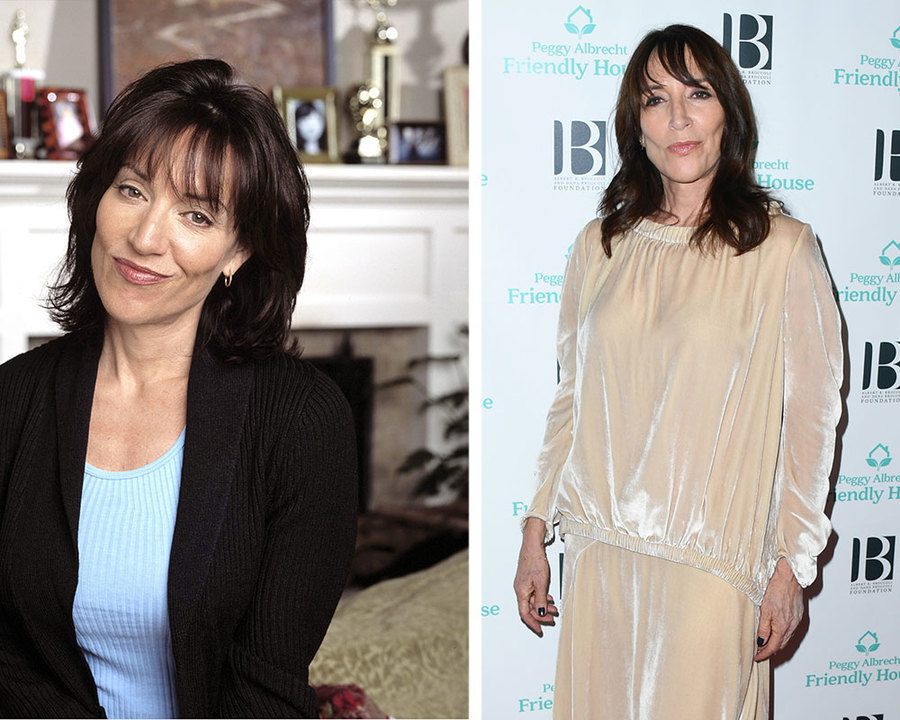 Naturally, this excellent actress continued to choose profitable roles once the series ended. Sagal next starred in the blockbuster criminal drama series Sons of Anarchy. Her most recent appearances were in The Conners and the television series Rebel. She also had numerous recurring roles on TV shows such as A to Z and Shameless. Later in life, Sagal reprised her role as Kaley Cuoco's mother on The Big Bang Theory as Cuoco's mother!
Terry Crews – Julius (Everybody Hates Chris)
Everybody Hates Chris was established in the mid-2000s by comedian Chris Rock, who drew inspiration from Everybody Loves Raymond. Following a dramatized account of the comedian's biography, the show introduced viewers to key figures in his life, such as his father, Julius, played by Terry Crews. Julius Rock was the embodiment of scrooge dads, and he's frequently mentioned in memes and general discussions about amusing TV fathers. Rochelle never needed her work due to him.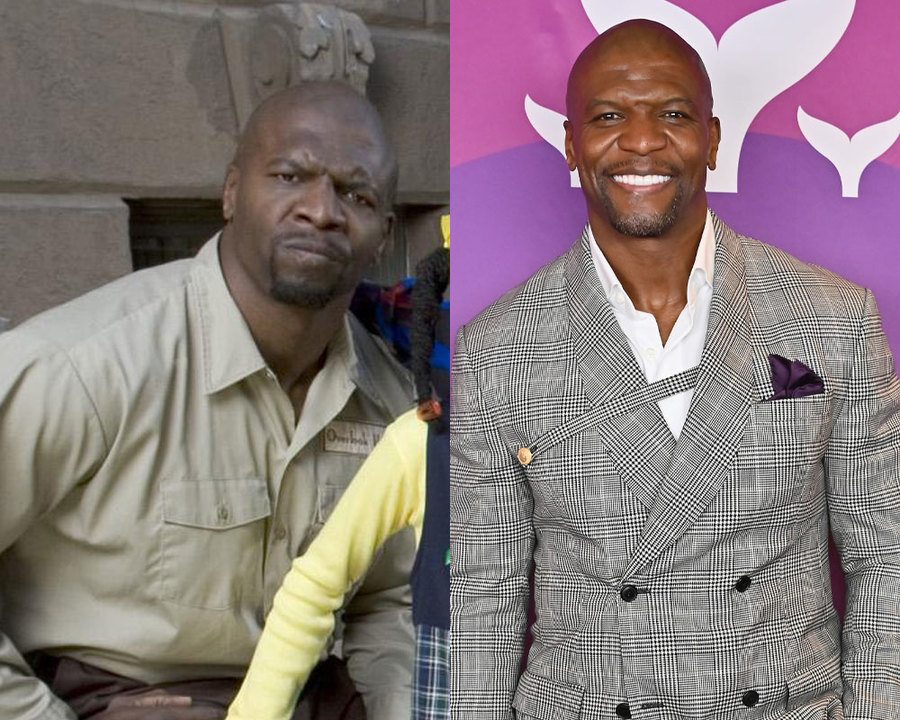 Crews continued to work in television and movies after the show ended. Fans may recognize him as the presenter on America's Got Talent or as a character in the smash-hit cop sitcom Brooklyn Nine-Nine. With appearances in Brooklyn Nine-Nine, Craig of the Creek, Deadpool 2, and a hosting position, there's no doubt Crews is still quite active in TV and cinema.
Larry David – Himself (Curb Your Enthusiasm)
What better way to cope with some of your eccentricities than to create a comedy starring a fictionalized version of yourself? David does just that, playing himself in the hit television show Curb Your Enthusiasm. He was already well-known when Curb premiered, but he was more of a behind-the-scenes celebrity as Jerry Seinfeld's co-creator and executive producer.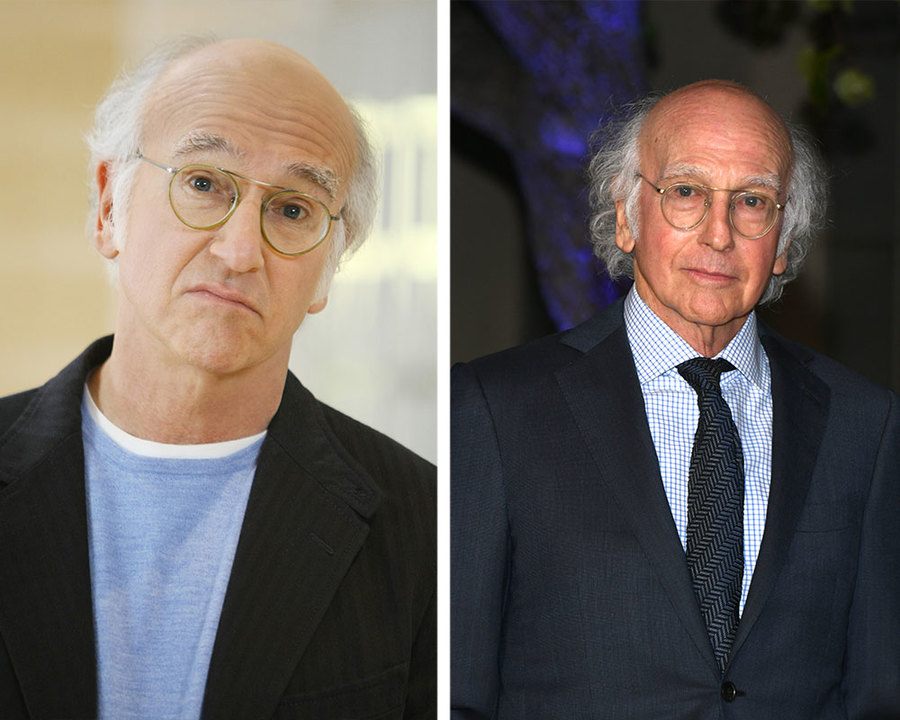 Larry began writing Curb Your Enthusiasm after working with Jerry Seinfeld on the legendary comic smash Seinfeld. After more than two decades, the show is still on the air, indicating that it keeps him occupied. David has also worked on a variety of projects and has appeared on Saturday Night Live.
Kat Dennings – Max (Two Broke Girls)
The CBS comedy Two Broke Girls launched in 2011 and quickly became a great sensation. Fans all over the world couldn't get enough of Max Black and Caroline Channing and all their adventurous antics. Two Broke Girls was a six-season dramedy that followed the lives of two very different women. Dennings played Max, half of the strange pair. Everyone admired her character because she was bold and outspoken.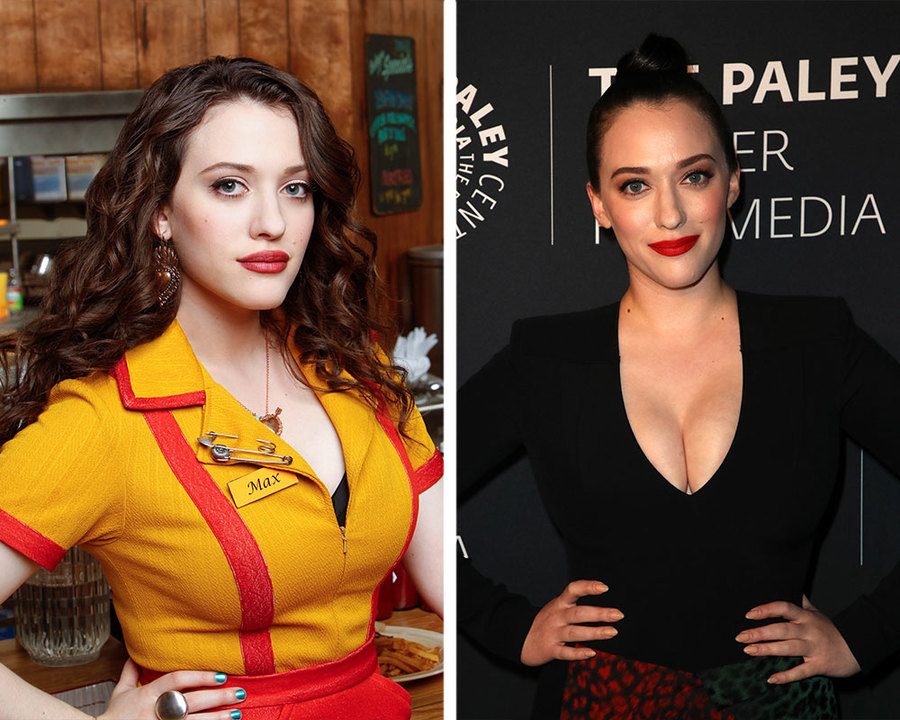 Dennings has continued to work on television and has been in several movies. She even had many appearances in the Marvel Cinematic Universe as Darcy Lewis, a supporting character in the film Thor. She recently finished season two of her Hulu Original series, Dollface.
Donal Logue – Sean (Grounded For Life)
The Finnerty family's life and struggles were chronicled in this sitcom. Sean, the patriarch of the blue-collar family, was played by Logue, a highly skilled actor. Even though the program lasted just four seasons, it's still a must-see 2000s sitcom. Following his portrayal as the father of the dysfunctional Finnerty household, Logue had lesser roles in films such as Almost Heaven and Ghost Rider alongside Nicolas Cage.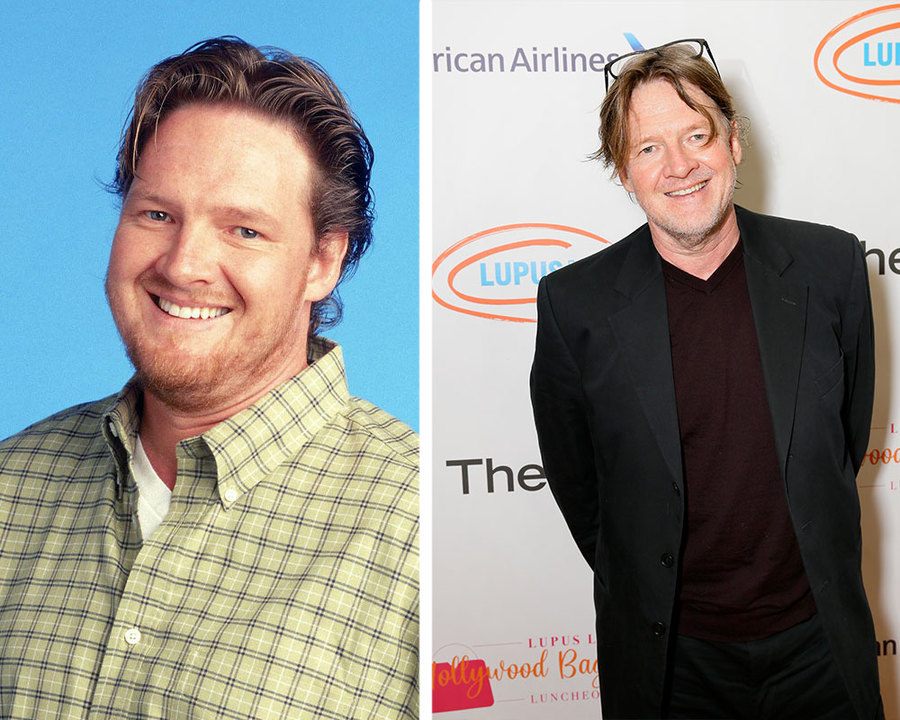 Despite a successful film career, Logue continued to explore television jobs. He's been in a variety of shows, including The Knights of Prosperity and Life, as well as the critically praised but short-lived Terriers. Since 2013, Logue has starred in Copper, Sons of Anarchy, Vikings, Law & Order: SVU, and, most famously, as Harvey Bullock in the hit series The O.C.'s Ben McKenzie on FOX's Gotham.
Mary-Louise Parker – Nancy (Weeds)
Weeds, one of Showtime's first great blockbusters, follows newly bereaved Nancy as she attempts to make sense of her new existence. Nancy's journey into marijuana sales begins with good intentions. But what begins as a desperate and dangerous attempt to help her family get through a difficult period rapidly devolves into mayhem. For seven seasons, Parker was fantastic in her role. The program was well-written and allowed her to explore a variety of emotions.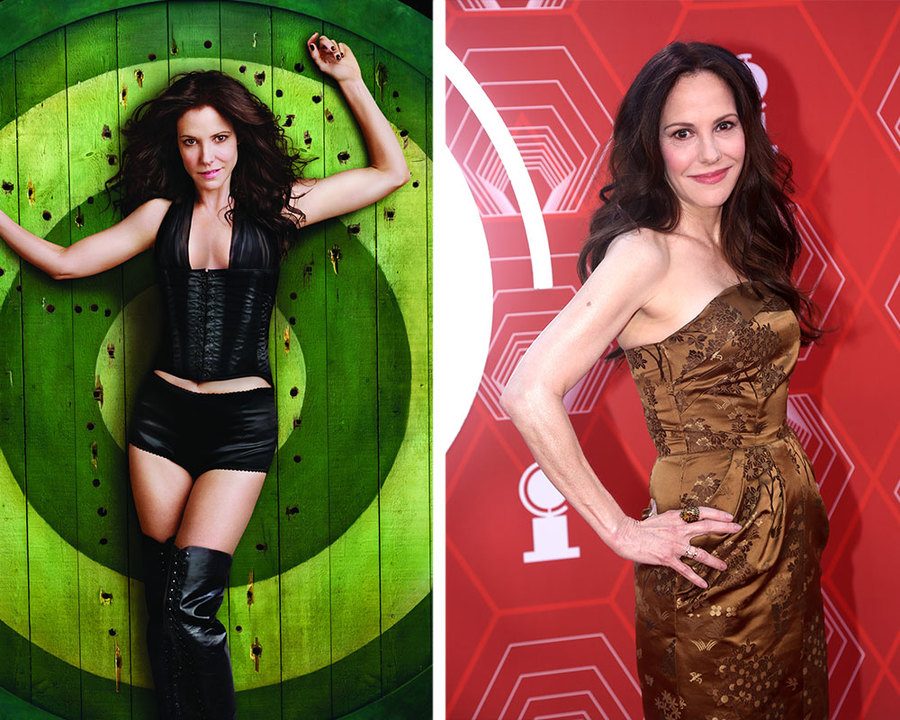 Following the series finale of Weeds, Parker continued to work on high-profile projects, including several major television shows. She most recently appeared as Teresa Kaepernick in the Netflix miniseries Colin in Black & White. She also found time to write a memoir in addition to obtaining recurrent parts in television series.
Courtney Thorne-Smith – Cheryl (According to Jim)
A simple plot is sometimes the best, and according to Jim, it's just that. It chronicled the lives of Jim, a normal guy's guy, and his family. Jim's wife, Cheryl, helps balance him out. Thorne-Smith did well to bring that second character to life.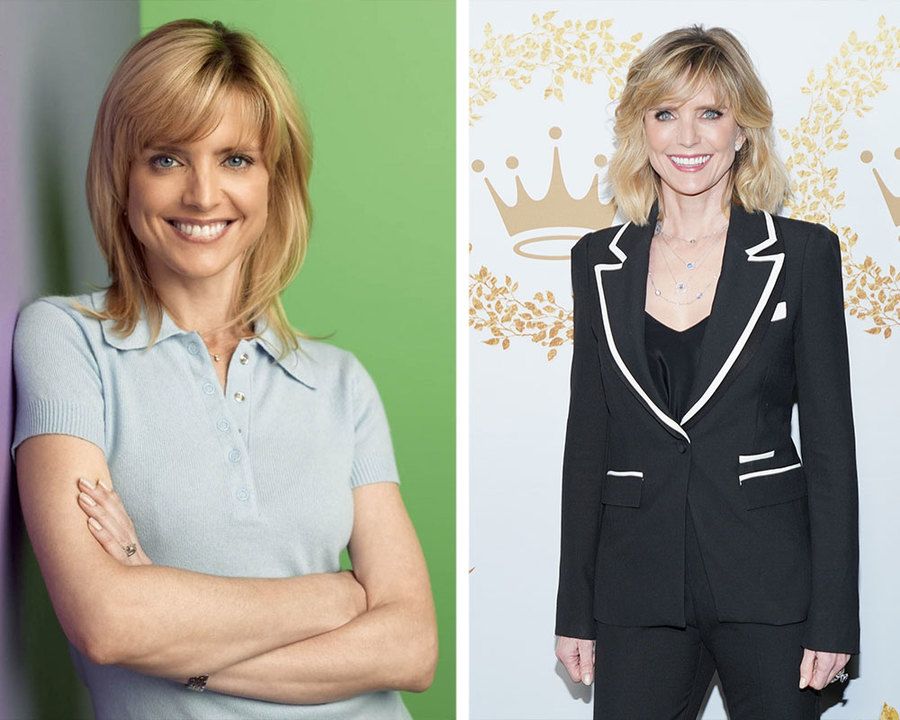 Following the series finale of According to Jim, Thorne-Smith was cast as the recurring character of Lyndsey McElroy in Two and a Half Men from Season 7 through the program's finale. Her character had an on-again, off-again romance with Alan throughout the series, until they almost marry. It's never been proven whether she sold the engagement ring. She has also played Emma Fielding, an archaeologist who discovers evidence, in multiple TV movies over the past few years.
Niecy Nash – Raineesha (Reno 911)
Niecy Nash earned a name for herself in Reno 911 as Deputy Raineesha Williams. The program was a satirical sitcom about seven sheriff deputies who weren't always the greatest at what they did. It made various lists of the greatest comedies of the 2000s, thanks to its off-color comedy.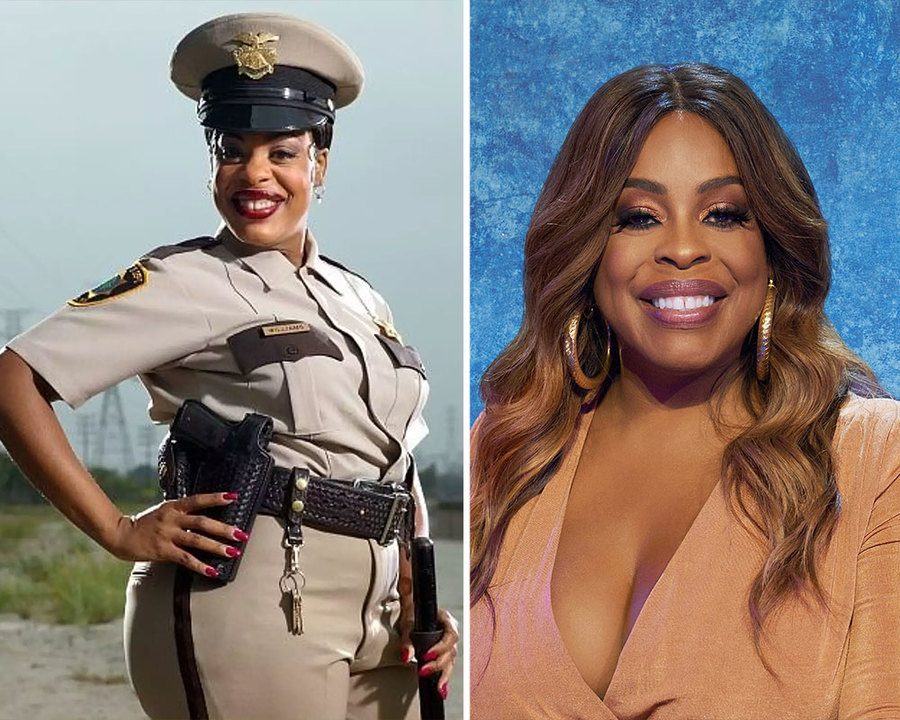 Nash's character was renowned for being an outspoken and, at times, domineering member of the sheriff's department who isn't hesitant to put a guy in his place. The program is still on the air, and Niecy has kept busy between appearances. She worked on the Netflix series Never Have I Ever and appeared as a guest presenter on The Masked Singer in 2020 and 2021.
Julia Louis-Dreyfus – Christine (The New Adventures of Old Christine)
It's hard to believe it's been 10 years since the first episode of The New Adventures of Old Christine aired! Since the series ended in 2010, the cast has changed dramatically. The incredibly gifted Louis-Dreyfus led the way in this entertaining sitcom. Viewers follow Christine, the primary character, as she attempts to make sense of her perplexing existence.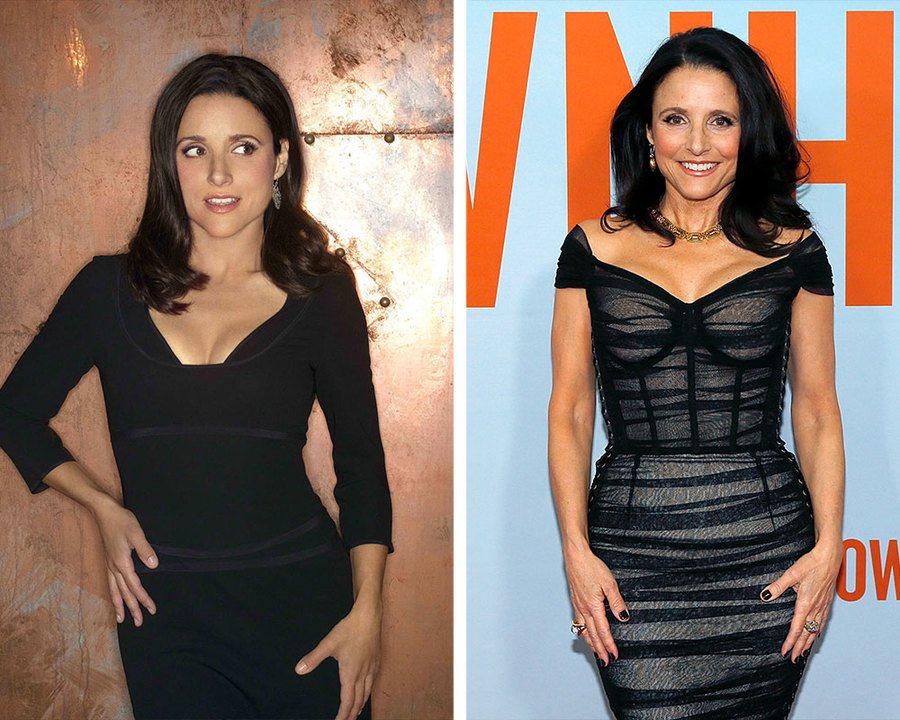 Louis-Dreyfus went on to star in the successful TV show Veep after the four-season run ended. In 2021, fans might have recognized her as Agent Valentina in Black Widow and Falcon and the Winter Soldier in the Marvel Cinematic Universe.
Patrick Warburton – Jeff (Rules of Engagement)
Rules of Engagement was a sitcom that followed the antics of a group of people in various phases of their respective relationships. As represented by Warburton, who has a baritone voice, Jeff was married. Warburton is popular in several other U.S. television series as well. On Seinfeld, he portrayed Elaine's boyfriend, Jeff Bingham; on Family Guy, he plays the voice of Joe Swanson.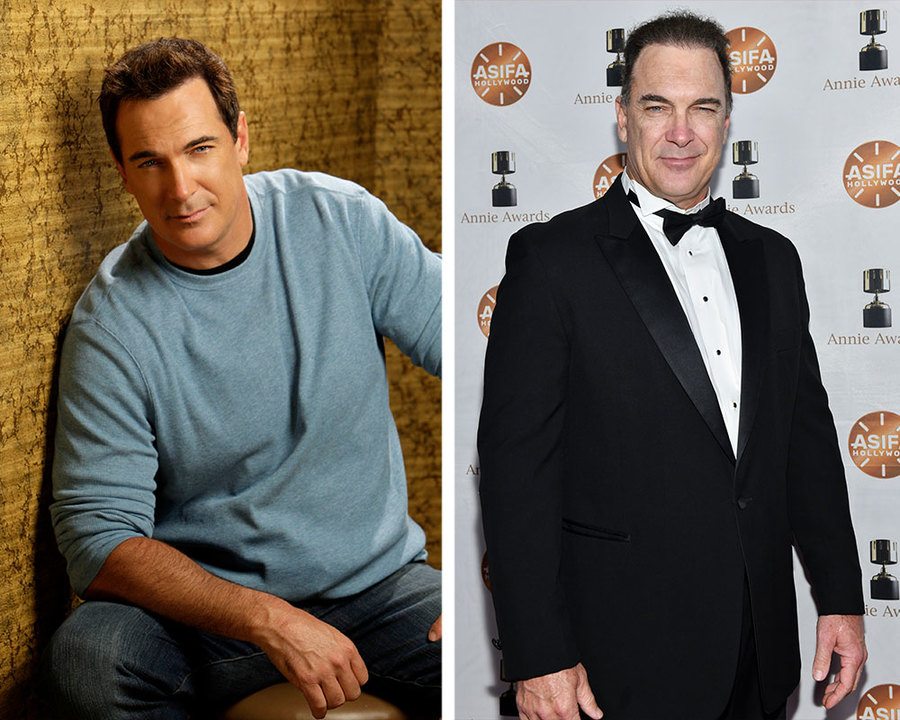 Warburton's acting career has spanned more than three decades and shows no signs of slowing down anytime soon. Warburton returned to voiceover work when Rules of Engagement ended after six seasons. Even though he has multiple more great roles ahead, Warburton has recently focused on doing mostly voiceover work.
Billy Gardell – Billy (Yes, Dear)
The comedy concerns two young couples and their diametrically opposed parenting beliefs. Kim is a nervous stay-at-home mother, and her husband, Greg, is having a hard time keeping his wife calm while raising their 1-year-old child, Sammy. Friends frequently visited the couples to partake in the fun.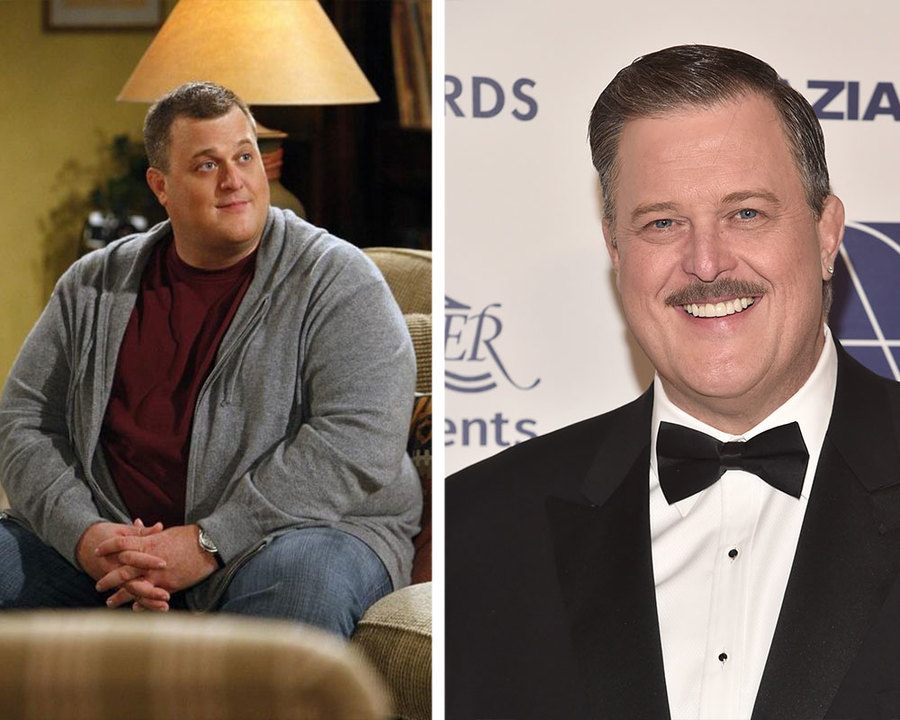 Gardell portrayed one of those Billy pals. Billy was Jimmy's best buddy who had relocated to Los Angeles with aspirations to become a celebrity. Later, he becomes Greg's friend. Following the show's conclusion, the intimidating comic went on to star in a slew of other famous television sitcoms, including Mike & Molly. In 2019, Gardell joined the cast of Young Sheldon and is currently slated to start work on a project named The Italy Boys.
Charlie Hunnam – Lloyd (Undeclared)
As a freshman in college, there is certain to be some mischief, and this is what the sitcom Undeclared focused on. Lloyd, played by Hunnam, was a British theater major, Steven's close buddy, and one of the show's misfits. Lloyd is a lady's man, and he always forces Steven to leave the room so he can hook up with women.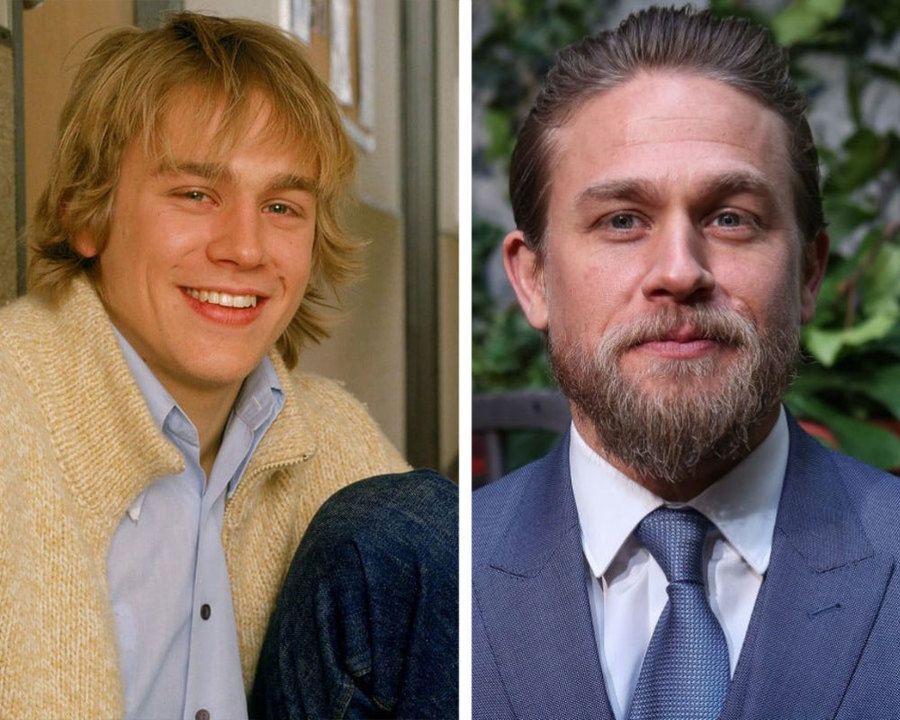 At the time, Hunnam was the show's heartthrob, and he continued to be so in subsequent appearances. He went on to appear in shows such as Crimson Peak and Sons of Anarchy. Hunnam recently starred in the drama Jungleland and the action flick The Gentlemen. Like his co-stars, Jay Baruchel and Seth Rogen, Hunnam attributes his success to show creator Judd Apatow.
Ted Danson – Becker (Becker)
Dr. John Becker, played by Denson, was the series' primary character. Becker ran for six seasons and followed a doctor with a personality disorder. Danson, who rose to stardom on the famous television series Cheers, played the starring role. The show was well-written, witty, and full of hilarious sarcasm.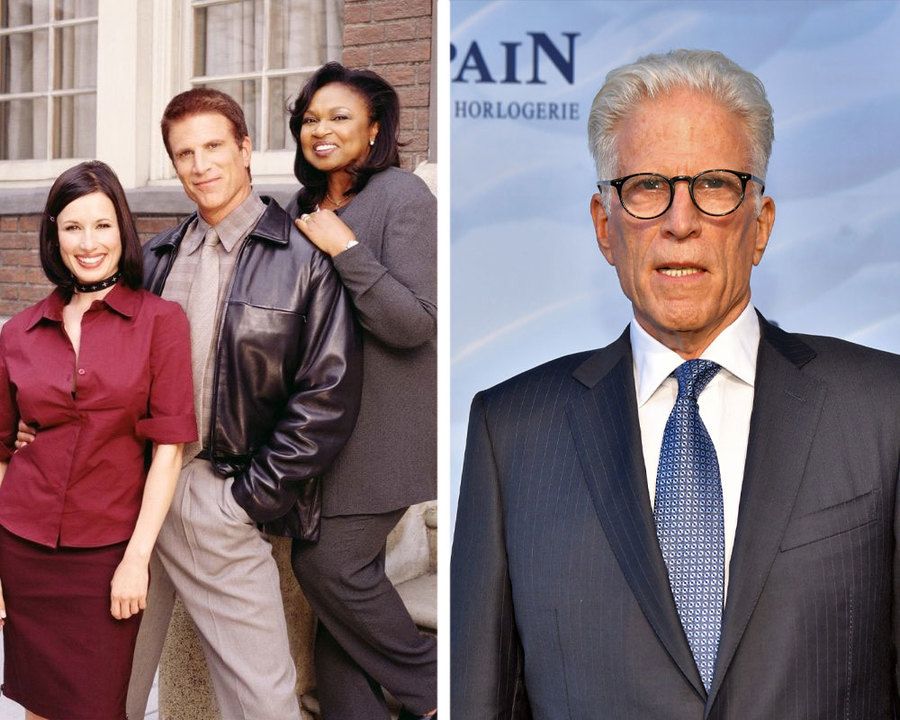 Danson went on to make other television appearances after the series ended. He now stars in NBC's comedy The Good Place and is married to actress Mary Steenburgen, with whom he has two daughters. Danson, as you might expect, has had a slew of popular programs throughout the years. He's worked on programs including Mr. Mayor and Curb Your Enthusiasm in recent years.
Raven-Symoné – Raven (That's So Raven)
Disney was on a roll in the 2000s, with a slew of blockbuster television shows. Few, though, were as well-known as That's So Raven. When it launched on Jan. 17, 2003, That's So Raven was part of the Disney Channel's revival. Raven Baxter, a young girl who experiences psychic visions of the future, was the protagonist of the series.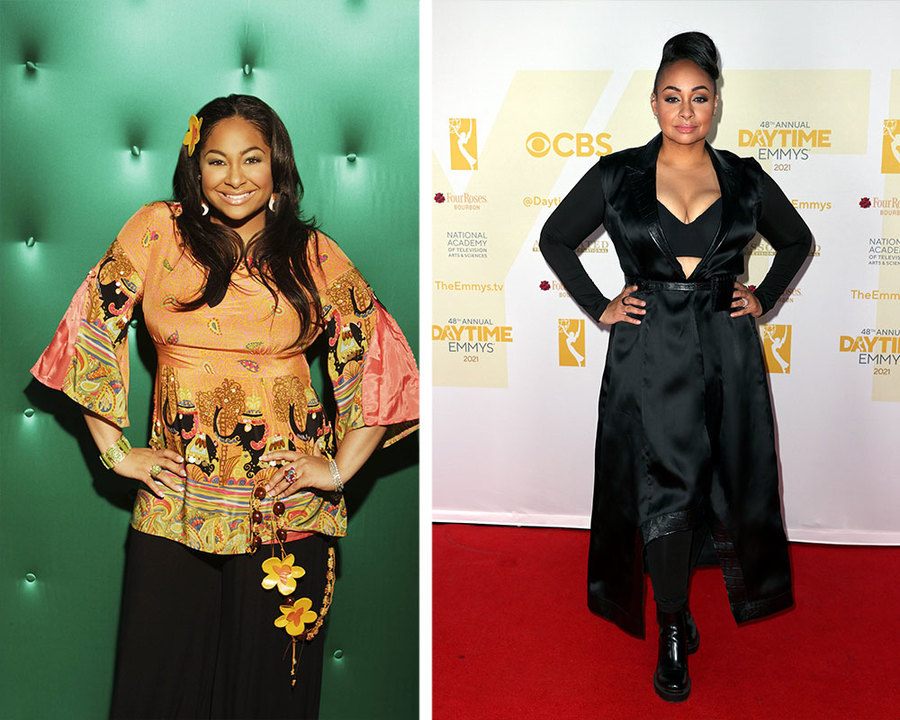 Raven-Symoné was a teenage soothsayer in the drama, which followed the life of a girl with the ability to foresee the future. Raven-Symoné has kept herself busy since her Disney Channel tenure ended. She co-hosted The View for a while, and she is also reprising her role as Raven Baxter in Raven's Home.
Sara Rue – Claude (Less Than Perfect)
The sitcom Less Than Perfect is set in a television newsroom and follows an assistant called Claude as she attempts to work her way up the ladder while still also attempting to be pleasant. After working as a "permanent floater" in the mailroom, Claude miraculously lands a highly coveted position as assistant to star news anchorman Will Butler (Eric Roberts) on the posh 22nd floor of a massive broadcast organization.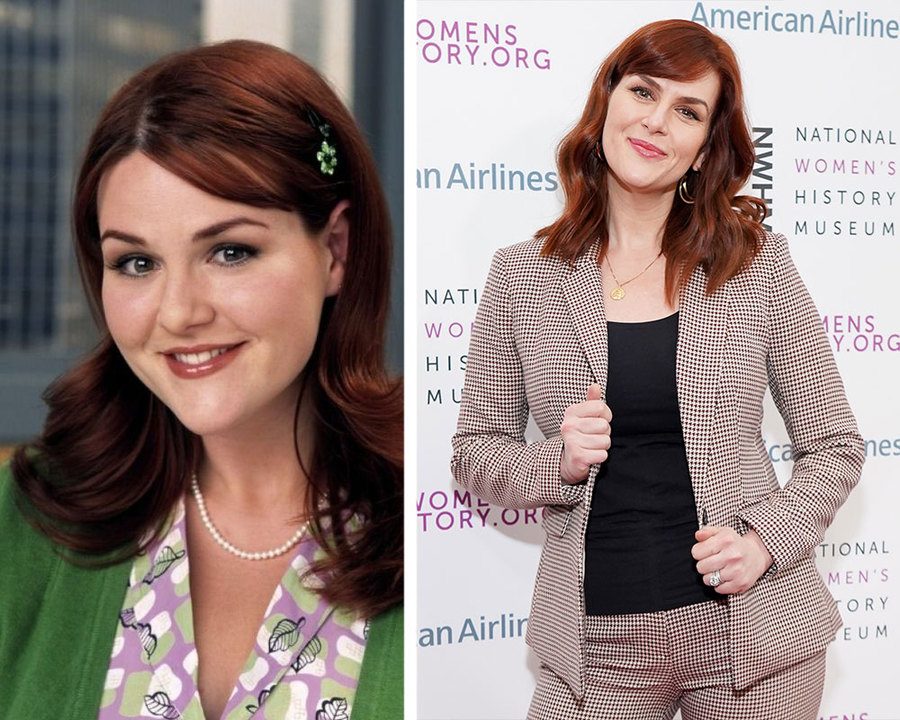 Rue's fuller figure is referenced in the show's title, making her a suitable foil for the thin coworkers who were stationed outside Butler's office long before she arrived, and who jealously try to destroy her while currying favor with the anchorman. The show was discontinued after four seasons. Rue has worked constantly since then. You might have seen her on series like American Housewife and B-Positive in recent years.
Andy Richter – Andy (Andy Richter Controls the Universe)
In 2002, TIME magazine called Andy Richter Controls the Universe "the funniest new sitcom of the spring", and U.S. Magazine said the show "reached new heights." In Andy Richter Controls the Universe, an unchallenged writer begins to invent imaginative fiction about his daily existence. Richter, who is perhaps best known as Conan O'Brien's sidekick, was fantastic as the protagonist in this.
Though he landed minor character roles in several television series, Ritcher is best known for his voiceover work. Even so, he has a rather recognizable appearance! Richter is also busy with his podcast series, Three Questions With Andy Richter, and is currently "developing things," though he won't say just what.
Christopher Rich – Brock (Reba)
Reba needs to figure out how to move on after her divorce with three children and a new stepmother who drives her crazy. Rich plays her ex-husband, Brock, a clown with a good heart. The conflict between the ex-lovers was both relatable and hilarious.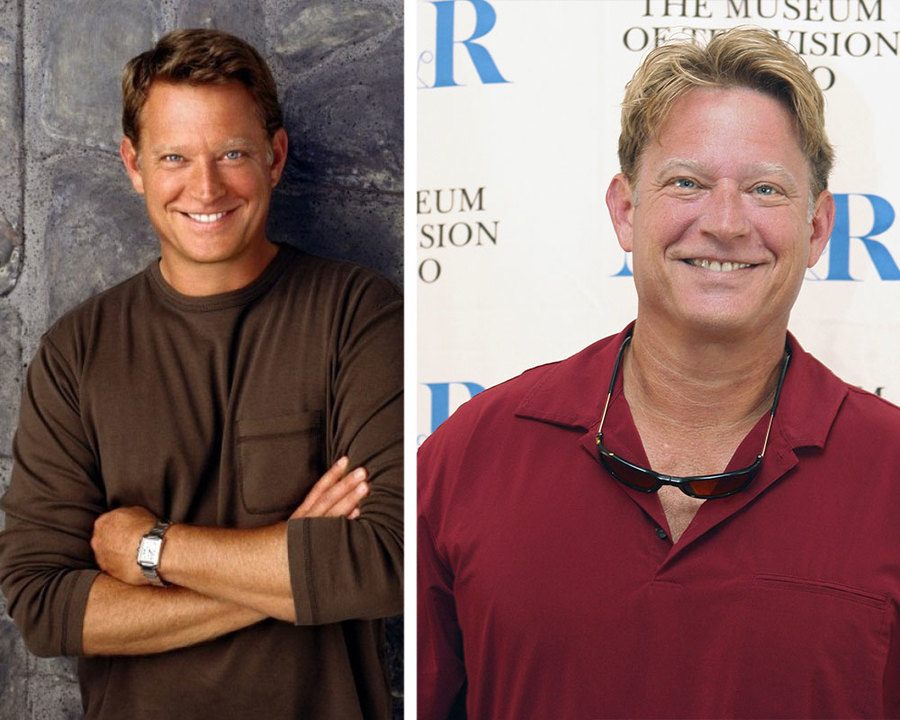 Rich portrayed the character for six seasons before moving on to other shows such as Boston Legal and Melissa & Joey. Unlike many of Reba's cast members, Hart had prior television experience and continued to work after the program was canceled. He was divorced in real life as well. He's seen here with his second wife, Eva Halina Rich. They were married in 2003.
Nick Zano – Vince (What I Like About You)
In this sitcom, Holly and her sister are forced to become roommates. Holly has a love interest within the cast – Vince, played by real-life heartthrob Zano. The show was canceled after five seasons, and Zano continued to work on television.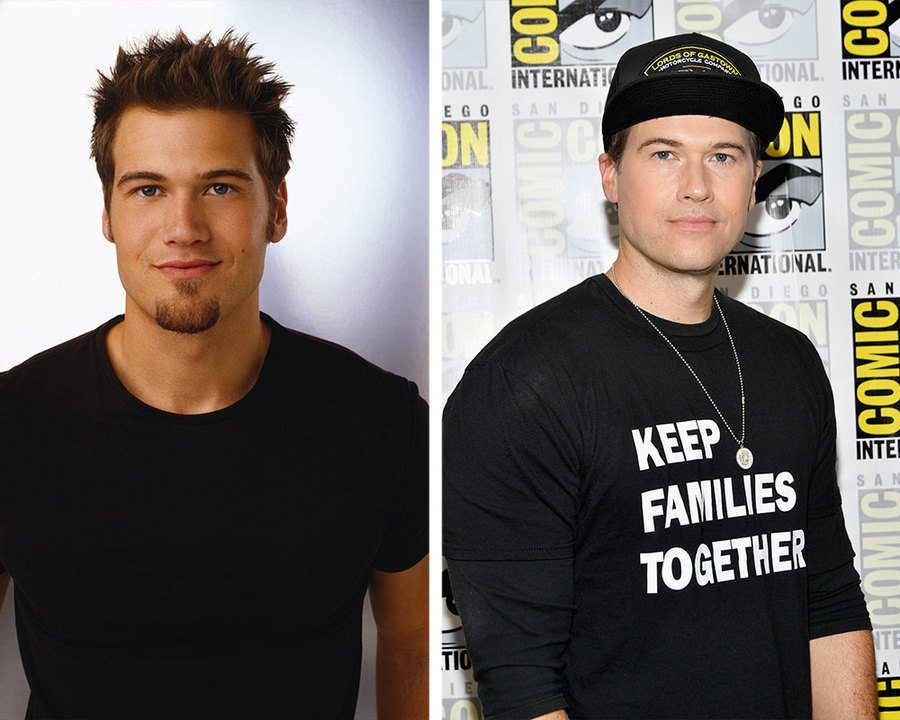 For the past five years, we've seen Zano as the superhero Steel on the CW's Legends of Tomorrow. After that, Zano went on to work on shows including Cougar Town, 90210, 2 Broke Girls, Happy Endings, and Minority Report. The actor and his partner, Leah Renee, have two children, Wyatt and Lennon.
Kevin Dillon – Johnny (Entourage)
The sitcom Entourage follows Vince Chase, a young actor who has reached the pinnacle of his career. He needs a manager and an entourage to make his career complete, so he forms one with his friends. Dillon portrayed Johnny "Drama" Chase, one of the primary members of the entourage. Before Entourage, Dillon, who is Matt Dillon's younger brother, acted in many films, including Oliver Stone's The Doors.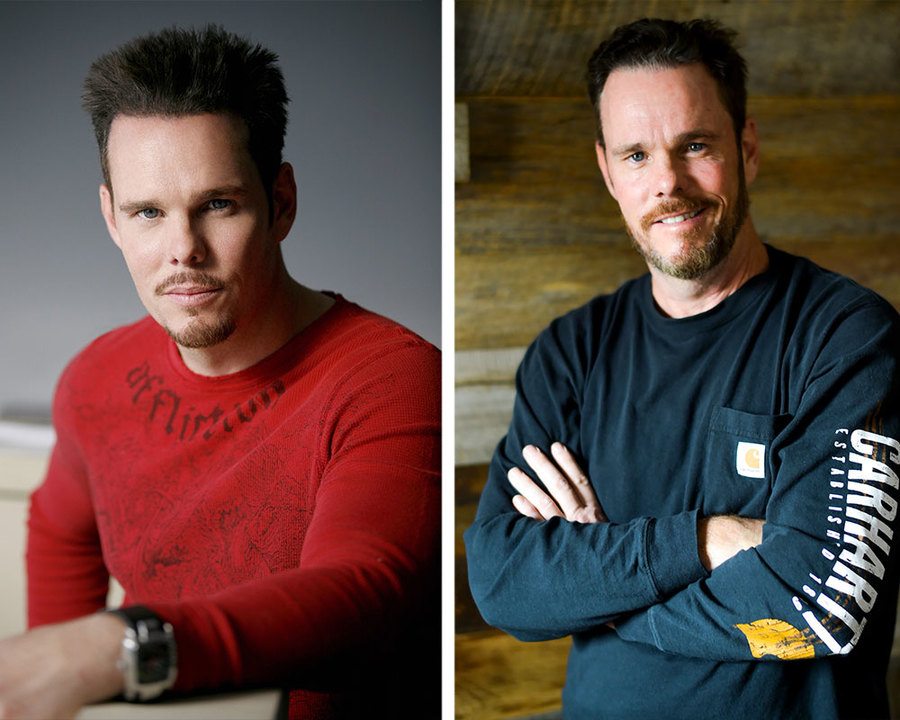 Dillon has remained fairly quiet since the show ended, with a few guest appearances on hit shows like Blue Bloods. For his performance on Entourage, Dillon received three Emmy nominations. That said, if his IMDB listing is accurate, we can expect a lot from him in 2022.
Cole Sprouse – Cody (The Suite Life of Zach & Cody)
When you're a lounge singer with a set of precocious twins, what do you do? You check into the hotel where you'll be singing, and the hijinks begin. For more than five seasons, Sprouse and his real-life twin, Dylan, portrayed the naughty twins.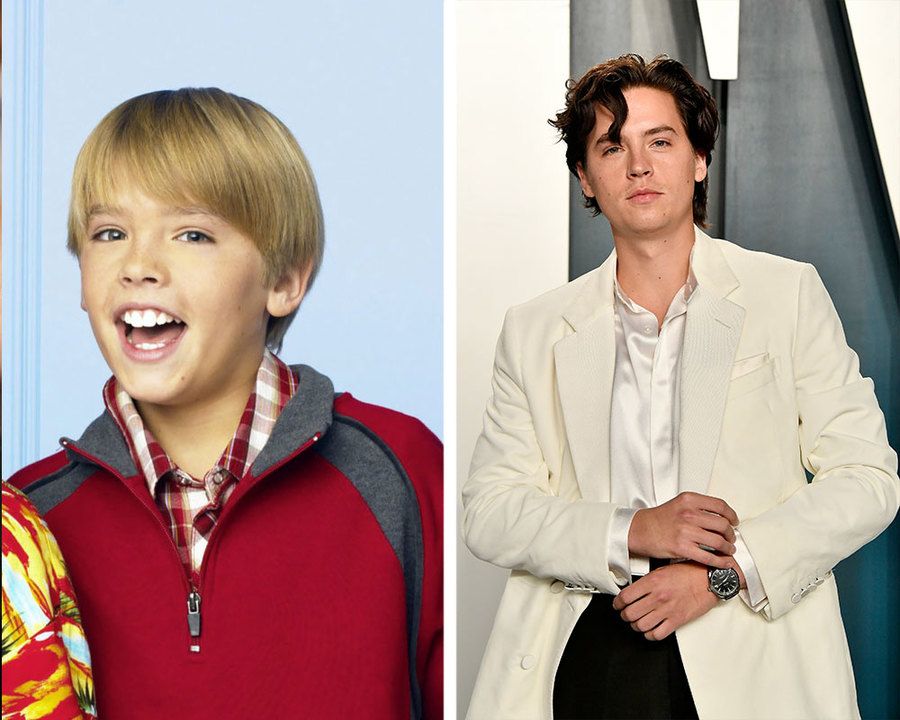 Cole took a break after the show ended. In 2017, he surfaced again, this time in the role of Jughead Jones in Riverdale, the CW's adaption of the Archie comics. Sprouse has also acted in Five Feet Apart, a 2019 film based on a book by Rachael Lippincott, Mikki Daughtry, and Tobias Iaconis.
Jami Gertz – Judy (Still Standing)
Still Standing is a TV show about two young sweethearts who decided to stop partying and start a family. Gertz's character, Judy, is the mother who can't seem to avoid unusual, yet amusing, circumstances. Gertz went on to appear in programs such as Entourage and The Neighbors after Still Standing ended its run after four seasons.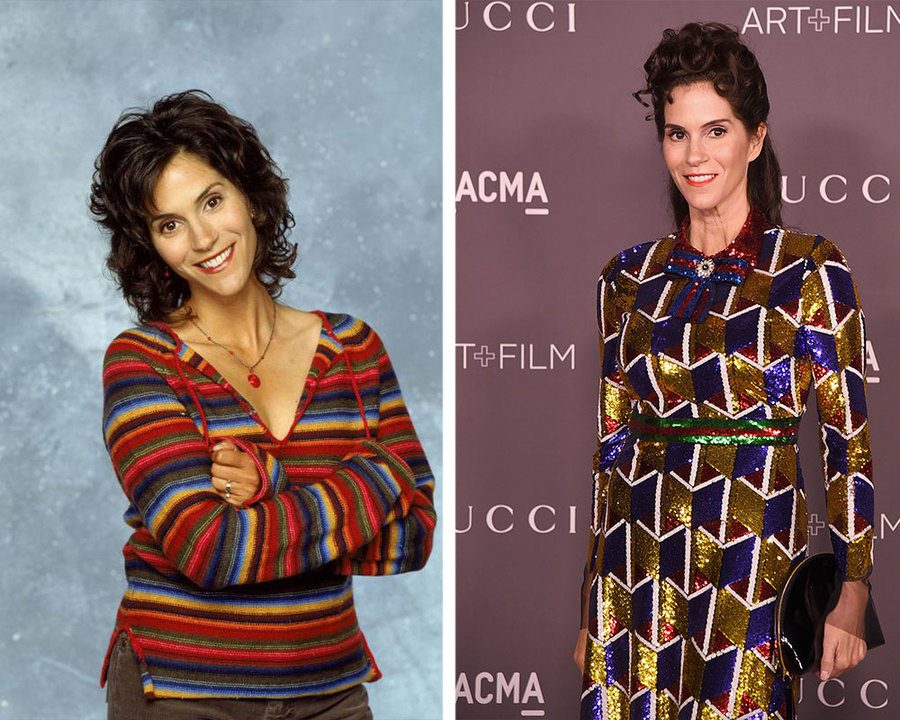 The stunning actress is also a successful businesswoman. Lime Orchard Productions, which Gertz founded in 2010, is a production firm. In 2011, the business produced the film A Better Life, which was a success. We haven't heard much from the beauty in the past four years, but she is working on a project that will launch in 2022.