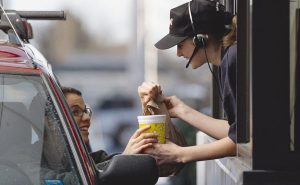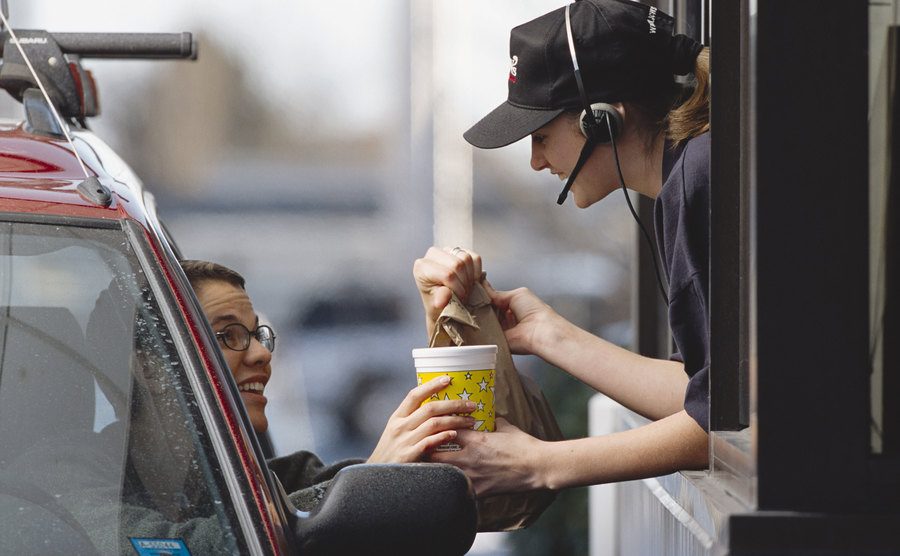 You Might Want to Stop Eating at the "Worst Fast-Food Restaurants in America"
By Yuri S.
---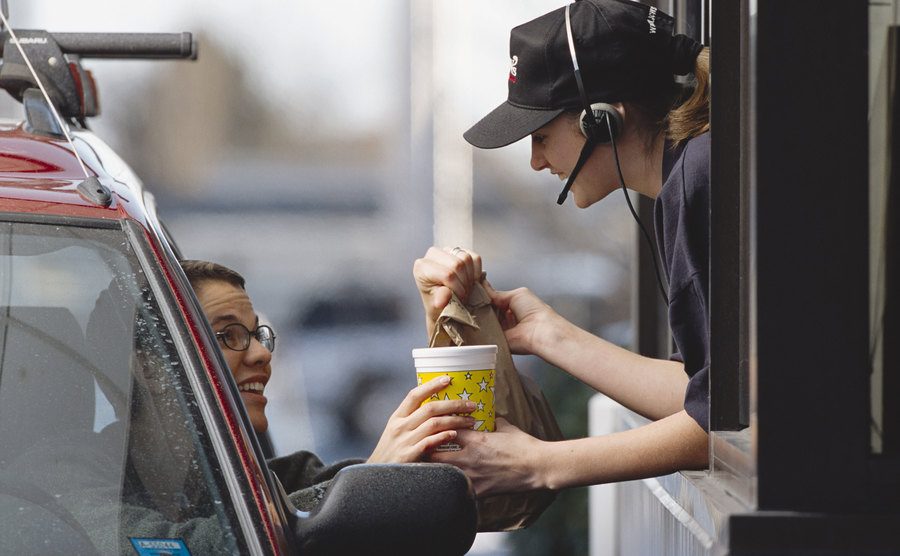 If any country in the world has a taste for fast food and has even become a trendsetter in the industry, it's undoubtedly the United States of America! According to statistics, about 40% of Americans eat fast food on any given day!
It's cheap and quick, but consumers nowadays are conscious of what they're eating and opting for eateries that serve quality food. As expected, fast food restaurants can't keep up. On this list of fast-food restaurants, we're confident more than a couple of your favorite restaurants are ranking very low. Let's find out which ones, shall we?
Chick-Fil-A
Yep!… Chick-Fil-A is first on our list, and while people aren't excited about it, allow us to explain. You know how they say, 'look before you leap'? Well, Chick-Fil-A is a classic example of why it's critical to know the ingredients before placing an order.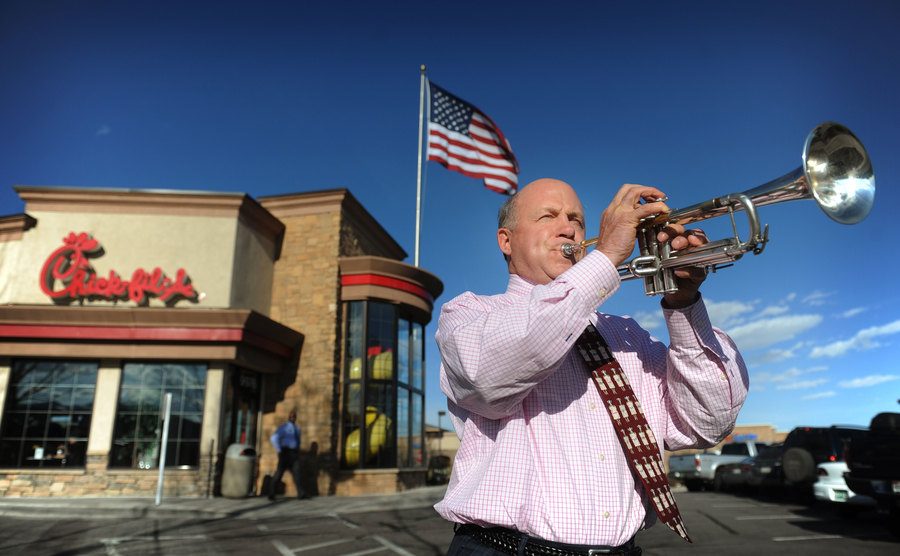 Chick-Fil-A topped our list because their Grilled Chicken Sandwich is actually healthier than other fast-food meals (unless we get into sodium content). The moral of the story is to keep your eyes open! As for the consumers' rating, they get an average of 47%.
Asian Diner Pei Wei
Sure, they came up with a witty name and a catchy line, and we're blown away by the healthy food options, including Cauliflower Rice and fresh poke bowls. However, as nutritious as those are, deep-fried, stir-fried, and crunchy alternatives are difficult to resist.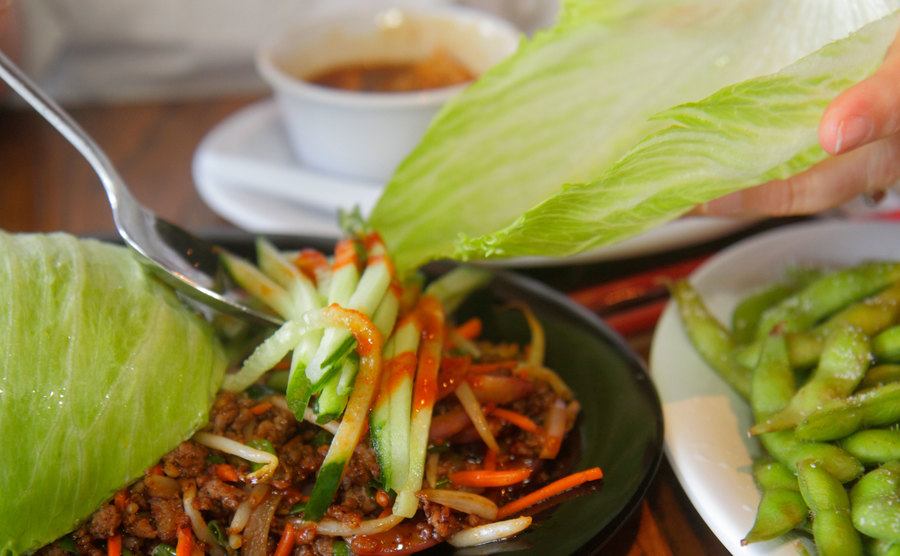 There are a couple of things to opt for here if you're watching your calories. Cauliflower rice is just as delicious as rice. Well, nearly as good, with 10% of the carbs! Aside from that, Pei Wei is otherwise similar to any other Asian eatery, and they have a 46% consumer satisfaction rate.
Culver's
Some of Culver's famous food include the "ButterBurger" and "Wisconsin Cheese Curds," and well, this isn't exactly healthy, but we're not here to force mindful eating on anyone. While we're here, we'd like to draw your attention to the fact that finding nutritional information on their website isn't exactly easy!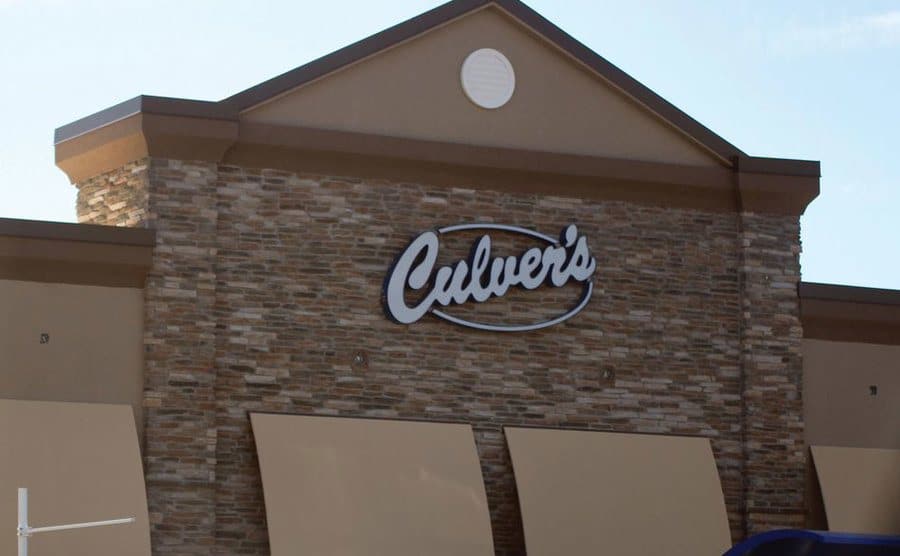 We can say there's a good explanation for that: a pint of their Frozen Vanilla Custard contains over half of your daily caloric intake! (For anyone who's curious, those 990 calories contain 45 grams of fat and 100 grams of carbohydrates!) Anyway, 45 percent of consumers still approve of their offerings.
Chipotle Mexican Grill
In all honesty, do you think your Chipotle Burrito Bowl is looking scrumptiously healthy? We hate to break it to you, but your lunch isn't particularly nutritious. While some dishes on the menu are somewhat healthy, our researchers discovered that most orders at the Mexican grill are actually not healthy at all!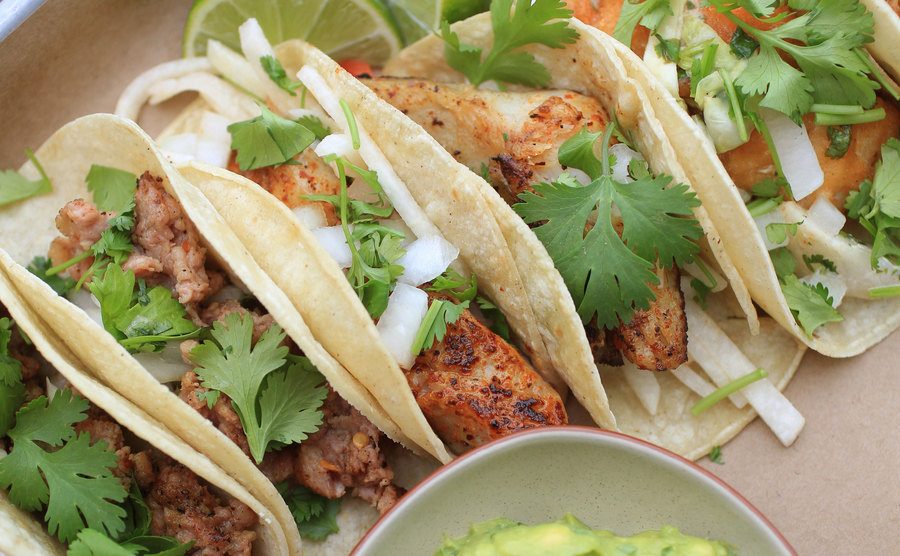 A typical burrito bowl has over 1000 calories, which is half of the total calories most of us consume a DAY. Not to mention the salt — while sodium isn't entirely harmful to you, dishes having 2400mg per serving, as well as the equivalent of 75% of your saturated fat intake. Seriously, eh, just stay in for dinner.
Whataburger
According to a recent USA Today study about regional burgers, Whataburger appears to have won the heart of Texans and triumphed over its competitor, In-and-Out Burger. Anyway, while they may have won over the general public, they failed to win over health experts and dietitians.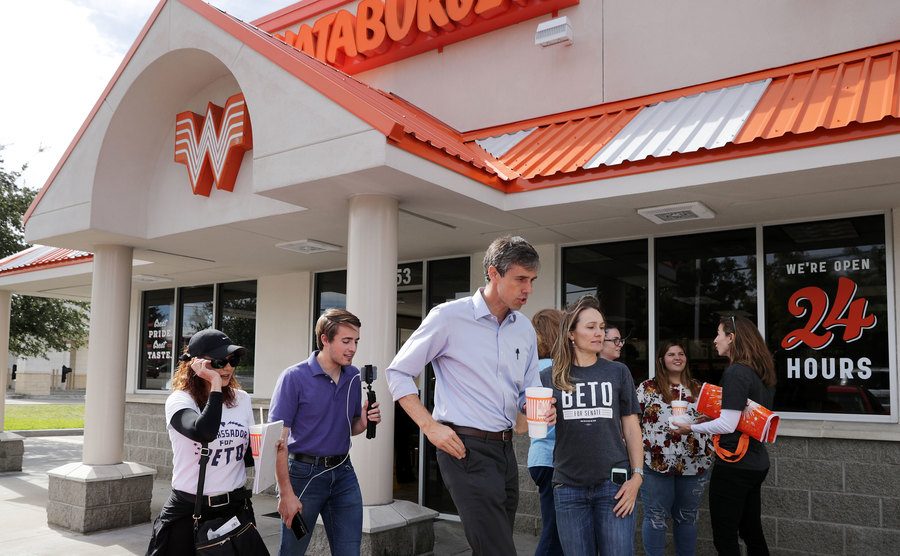 Sure, a 400-calorie Whataburger Jr. with Bacon and Cheese is reasonable, but bear in mind that it's best for the younger population as a child's daily calorie intake is far lower than that of an adult! So you figure it out. Still, up to 50% of consumers rate them as excellent.
Arby's
The source of Arby's 44% return customer rate may be due to the 2005 event where a man filed a lawsuit against Arby's for more than $50,000. But why? He said that a piece of human SKIN was found on his chicken sandwich.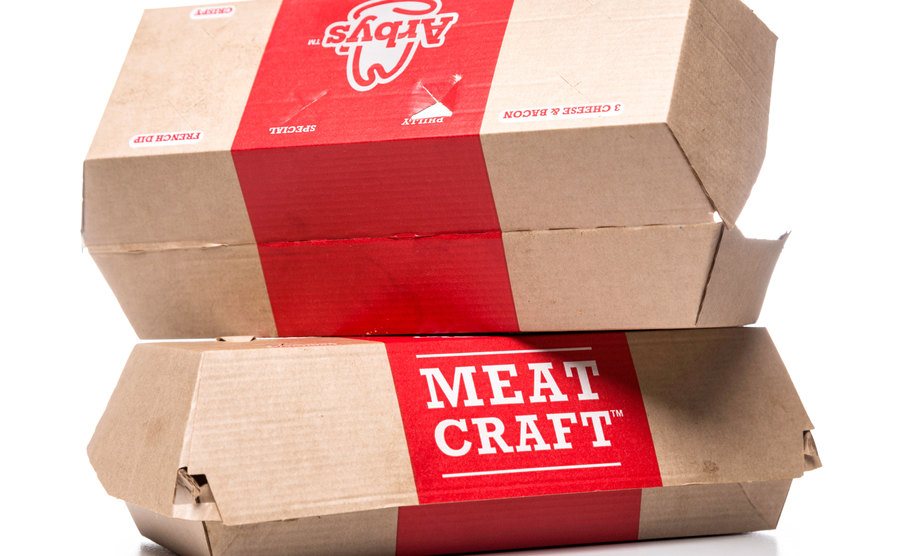 Turns out that an employee had sliced their skin while shredding lettuce. And, the accuser's sandwich had lettuce in it, so… ugh! In any case, customers have complained that their roast meat isn't quite roast beef. We'll leave it up to you to decide — just don't order the salad! Stay safe, guys.
Starbucks
Sure, Starbucks may not find it difficult to get people to come in for coffee, but we're starting to believe that Starbucks isn't exactly a place you go to because you love it; it's more about the convenience. Also, some of their seasonal holiday merchandise is very cool!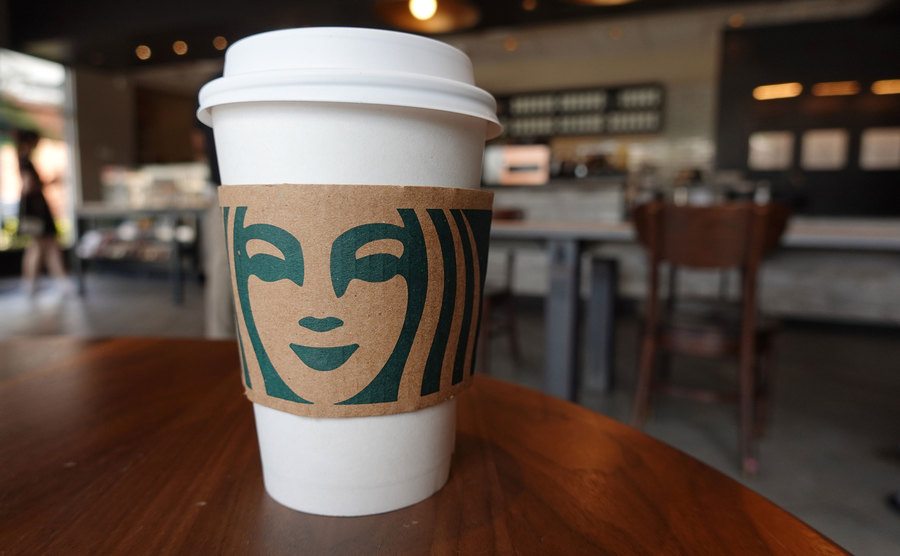 We're not sure if it's a true competitor to McDonald's or KFC, but it is, after all, fast food. They also tried to cover up accusations of mistreatment involving two African American clients last year. So it's no surprise they're currently on our list!
Wingstop
When it comes to Wingstop's performance, around 44% of customers return for their chicken wings. This is undoubtedly a highlight for the majority of guests, thanks to its house-made ranch sauce and hand-cut sweet fries. But, regardless, there are no perfect fast-food restaurants!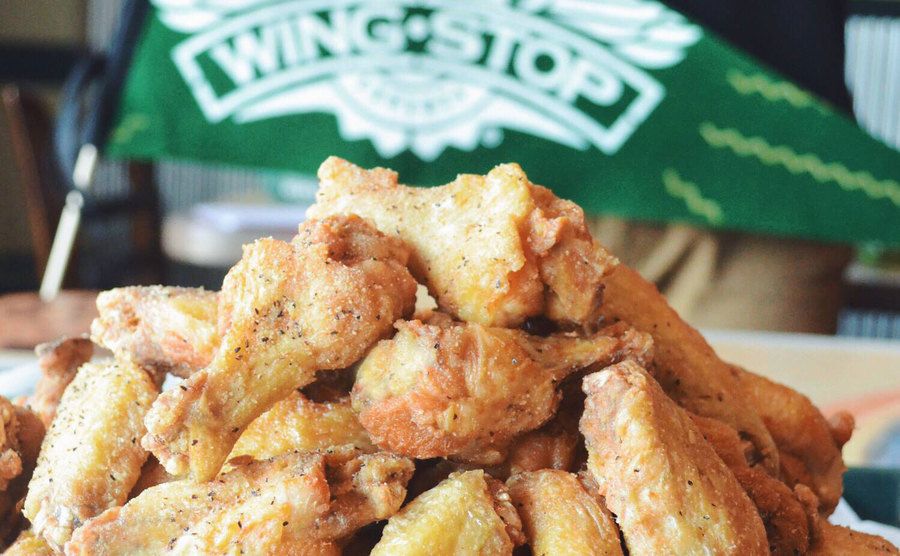 The excess salt and BONELESS "wings" are the two most common complaints from customers. We'd be fine if they named them nuggets, but not WINGS with no bones. However, they haven't been chastised for low quality or freshness, which is why they are still ranking high on our list.
Boston Market
Boston Market boasted of having over 1100 locations in shopping malls and hubs across the United States in the 1990s (which, FYI, was over 30 years ago). However, now they have less than 400 locations. We think business probably hasn't been as good as it once was.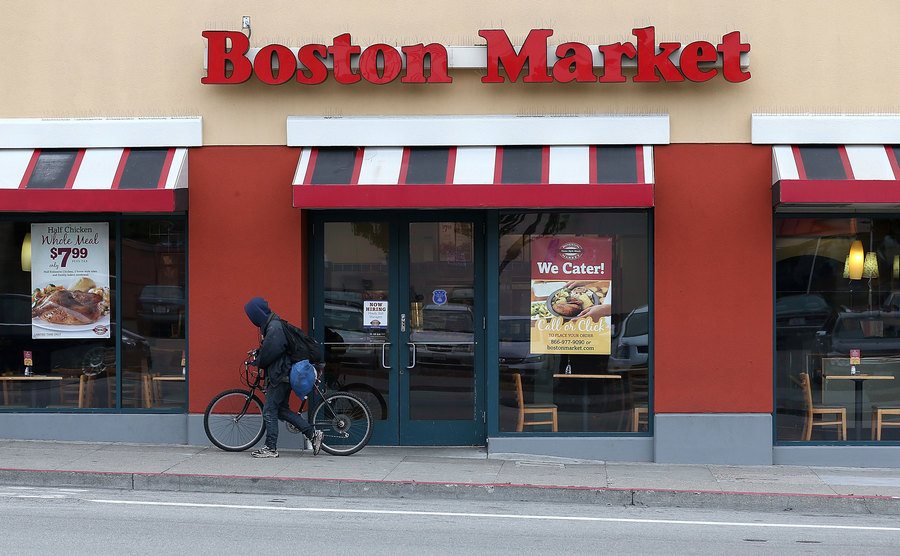 Their major menu item is rotisserie chicken, which makes for a quick and tasty dinner for those who'd rather not bake their own chicken. But supermarkets started branding their own rotisserie chicken, which drove these folks out of business.
Dairy Queen
Dairy Queen fans know that this ice cream and fast-food shop has been delivering ice cream served upside down since 1940! But they have been called out too. Apparently, their customers aren't so devoted because the ice cream is "overhyped," and the 'ice' doesn't stay frozen long.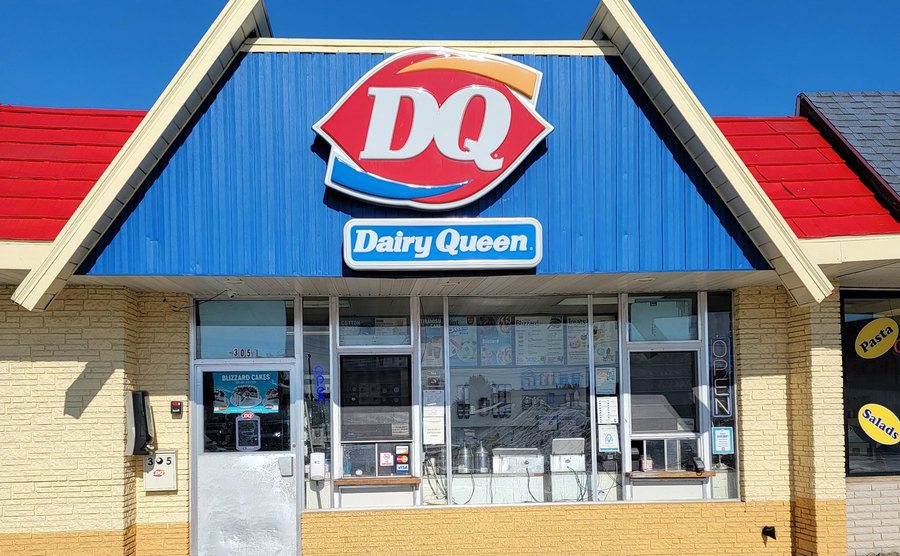 Anything other than fresh milk and cream irritates us when it comes to ice cream. However, the ice cream isn't the only item on the menu that has prompted customers to criticize the restaurant; their hot dog resembles "a blown-up Slim Jim in a chilly, soggy bun."
El Pollo Loco
With 'The Crazy Chicken" fast food restaurants, customers have complained about poor customer service, so they aren't doing so well these days. But to be honest, working in fast food isn't the most enjoyable job (customers are often unpleasant), so we don't blame them if they're a little snippy.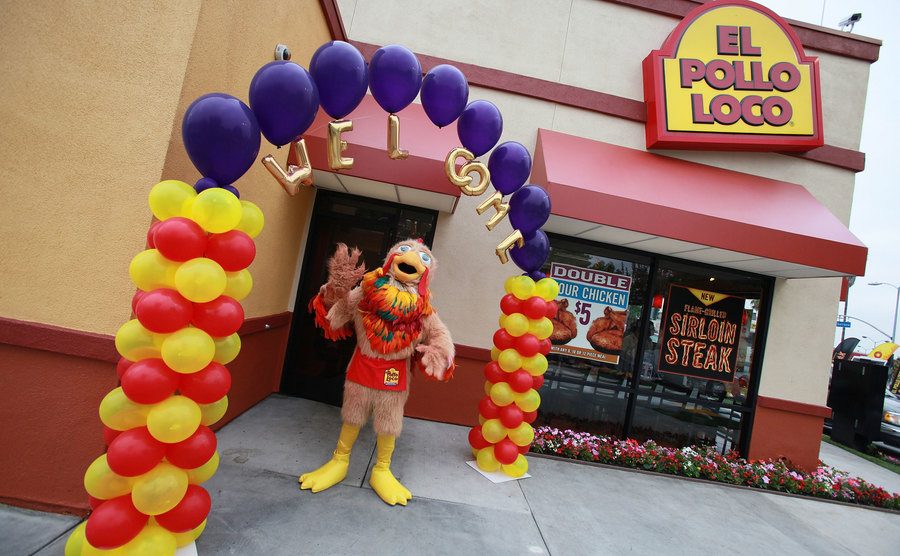 We're just human, after all! Reviewers have complained about improper orders and mix-ups, as well as extended wait periods and "rude employees." Oh, and the food is uninteresting, boring, and flavorless. Sorry, El Pollo Loco, there is no way to please everyone!
Taco Bell
Taco Bell has to be one of the most popular fast-food chains in the country. With 7,000 or so locations, they were chosen as "America's Favorite Mexican Restaurant" in 2018. Brava! With the Nacho Fries and CrunchWrap ticking boxes for its diners, many people apparently disagree!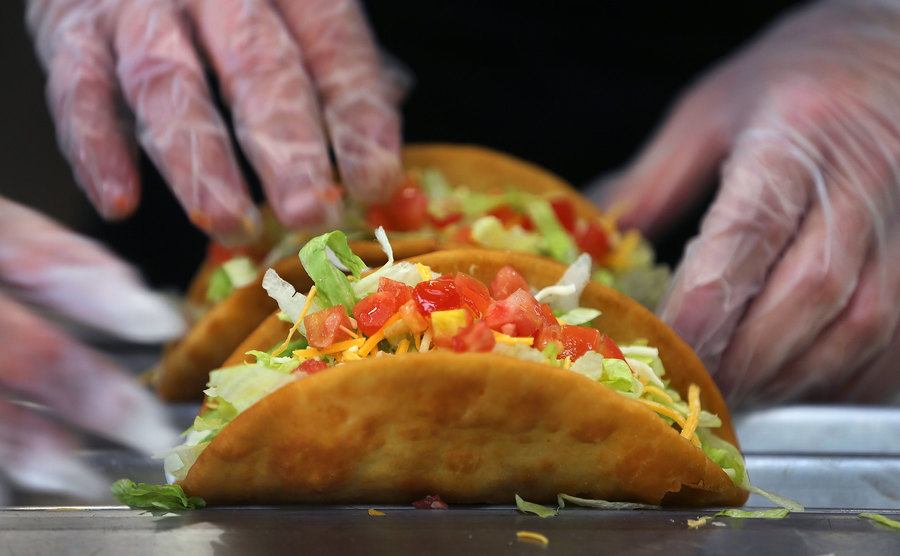 Many diners, in fact, question the food's quality. When it comes to satiation, their burritos leave some wanting more, while others report that the food makes them feel queasy and…well, you know how Mexican food can be! Taco Bell jokes are plentiful, and we're sure you've heard at least a few.
Bojangles'
Bojangles' Famous Chicken 'n Biscuits specializes in Cajun flavor and fried chicken. The brand has been doing well since its establishment, with over 750 sites. Although the cuisine isn't horrible, it still ranks high on our list because their main dish doesn't seem to be attracting enough consumers.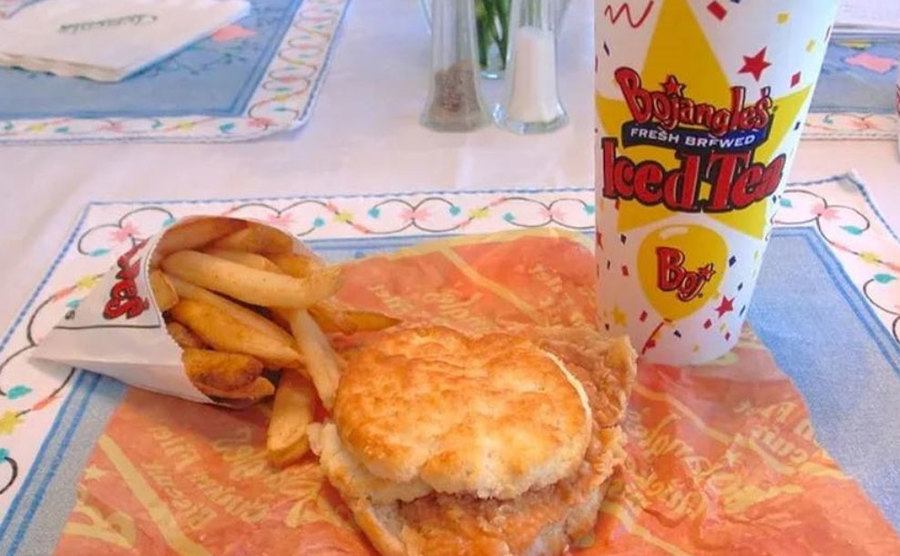 Its biscuit begs for jam, jelly, anything to take the edge off the bland-yet-fluffy body. It has a leavening flavor to it with so many carbs and so little flavor. Please, if anybody…somebody from Bojangles' reads this, improve your biscuit recipe for the good of everyone.
Subway
"Eat Fresh" is the tagline of Subway, but the sub sandwich behemoth's freshness has been criticized. Despite having over 24,000 locations in the US (that's a lot of subs!), it still appears that their menu selections are no longer attracting customers.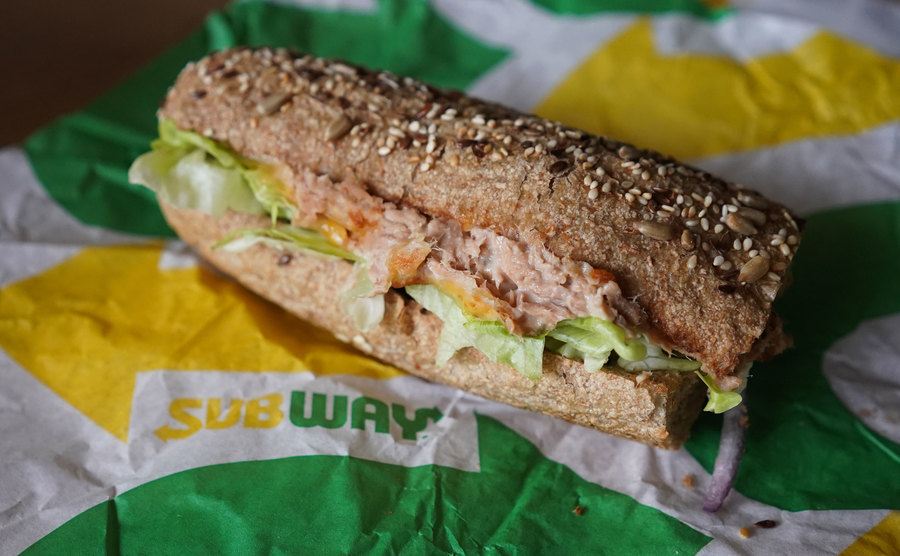 Subway was forced to close 1,000 locations in 2018. Has the quality, on the other hand, improved? We're going to give it a year. It's their fault if they don't knock our socks off!
Krystal
Krystal is accused of not doing enough to stand out. Is that enough to make you hungry, or is it enough to make you seek a glass of water at the prospect of all that sodium? The chain is commonly compared to its competitor White Castle because both appear to serve little burgers (at least by American standards). Diners at Krystal largely praised Corn Pups, but it appears that the burger shop still has some work to do.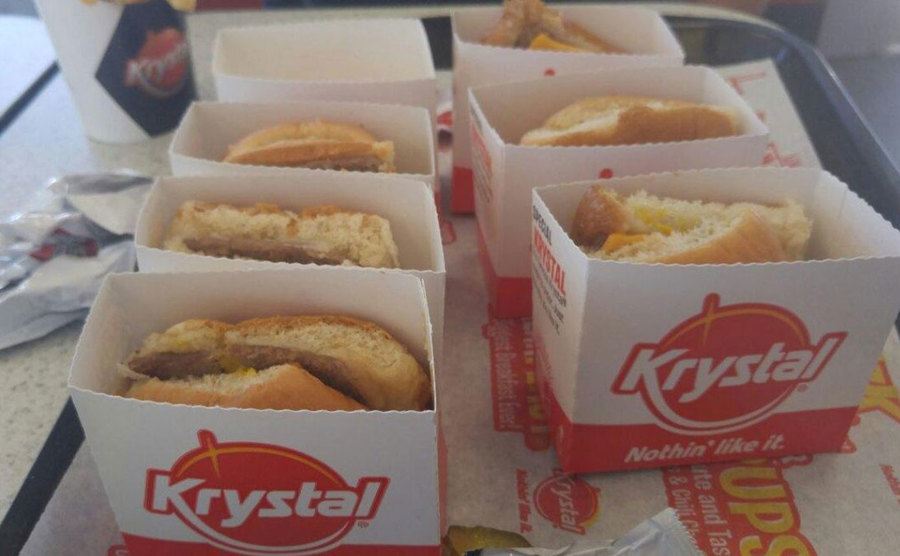 The company underwent a transformation and tried to improve the flavor and quality of its pizzas. However, ten years later, things are still not quite there. Consumer Satisfaction: 41%
Long John Silver's
If you want "fresh seafood," then head to Long John's. At least, that's what they claim. We'll leave it up to you to decide. Oh, wait, Consumer Reports says you have, and Long John Silver's isn't looking very good. The restaurant chain appears to be helpless in terms of menu options and meal quality.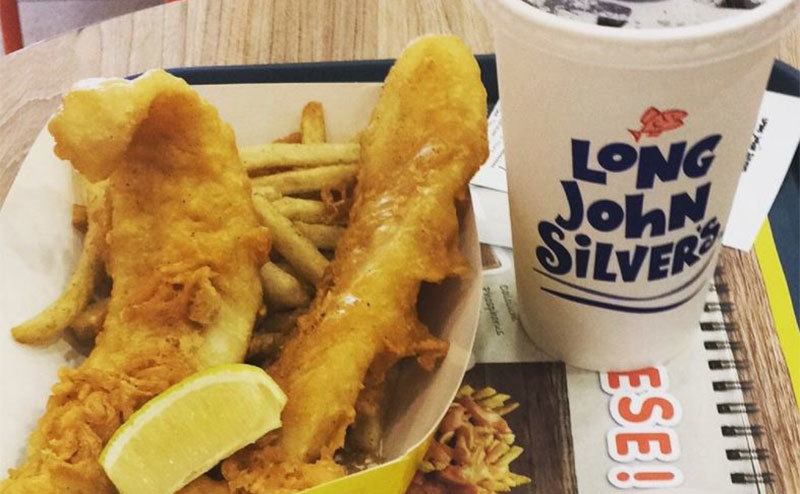 Most meals appear to be cooked with more batter than actual fish fillets. Shouldn't it be wonderful fresh fish with a light crispy batter? Are you disappointed? Well, add this to the long lines and terrible customer service, and you'll get a whole lot of angry eaters.
Taco John's
Consumer Reports revealed that 41% of diners returned for more tacos at Taco John's. Customers seem to return for the enticing Potato Olés, but that appears to be the end of it. If you look at the rest of the menu, it's really not worth it.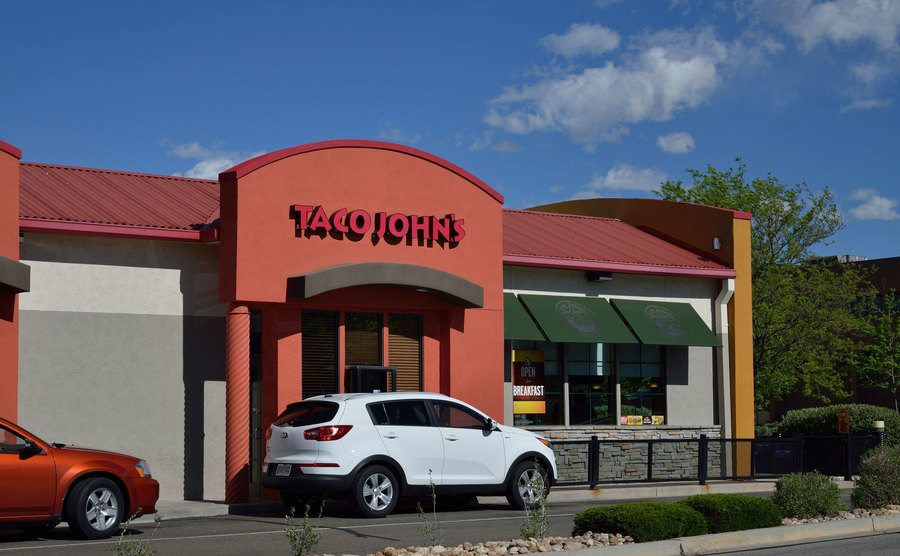 Although the presentation is lacking, it is almost a side dish to the main course: the meal is exceedingly salty and greasy. Our stomachs are twisting when oil splits the taco seams. The fake cheese isn't winning us over either. Thanks, but we'll definitely pass on this one.
Wienerschnitzel
Although it was founded in 1961 and sells over 120 million hot dogs each year (yes, that's a real number!), the company doesn't receive the same level of loyal visitors as some other fast-food businesses. What is the explanation for this? It's simply poor quality.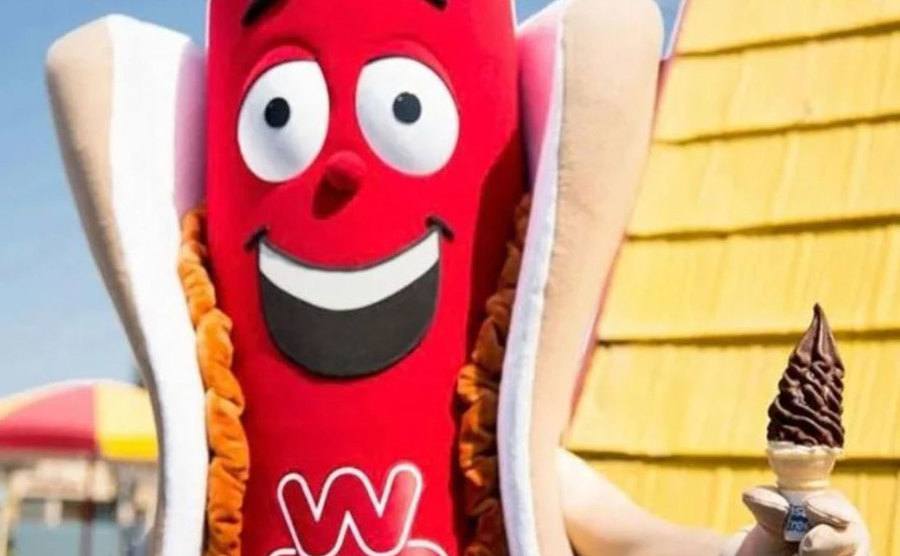 Wienerschnitzel isn't quite right, whether it's undercooked or overcooked, or a bun that swallows the filling. Any mark will do. Sure, it's food if you're desperate for a snack. Maybe you just need to try it for yourself!
KFC
Whew! We're guessing no one expected this. KFC has approximately 22,000 outlets globally, serving their distinctively herbed and seasoned chicken since 1952. KFC, however, has taken a hit in recent years, despite its great branding and popularity around the world.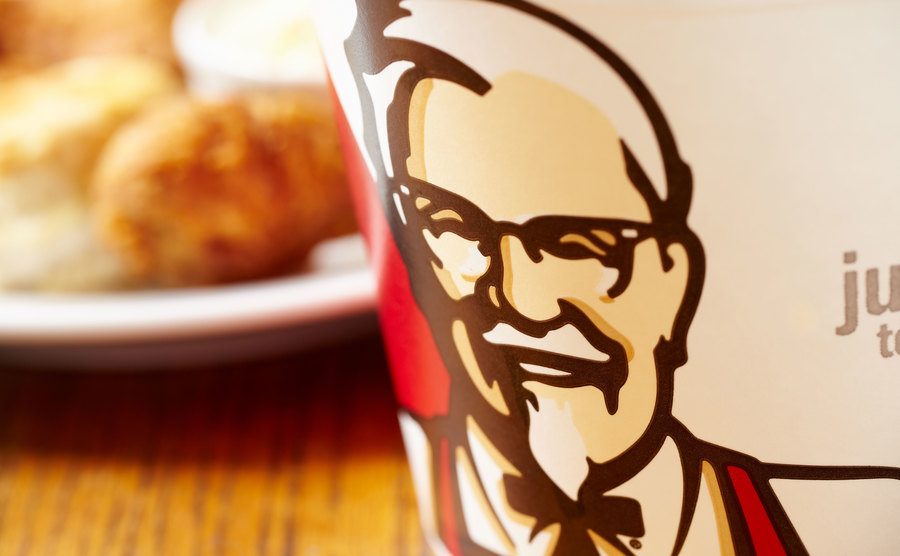 From accusations that they use steroids to help their chickens grow faster to bad food quality, we think PETA should get involved. KFC isn't so finger-lickin' tasty anymore, thanks to lousy customer service! If you happen to come across a KFC restaurant soon, we're anxious for your feedback.
Cinnabon
Nothing beats a freshly baked Cinnabon pastry, right? Unfortunately, the good times end after the smell draws you in. The look and smell of the warm cinnamon buns are irresistible! But despite their supply of sweet pastries and coffee, it appears they can't convince customers to stick around.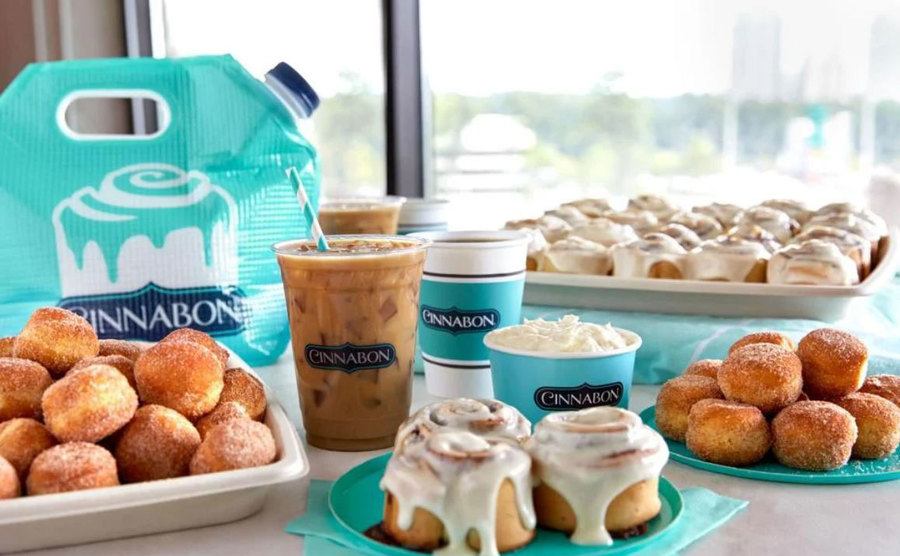 Enough with the sugary sweet lines already! Cinnabon should, first and foremost, improve customer service and, second, stop serving reheated and stale cinnamon buns. If they do that, hopefully, more customers and cash will follow. That's some fresh-from-the-oven advice. Take it or leave it, guys. All the best!
Taco del Taco
Taco del Taco has a diverse menu that includes taco combos, cinnamon churros, and carnitas. Sure, there's a Mexican influence, but it doesn't appear to be enough to keep customers coming back. Guests are kept waiting for their food, and when it does arrive, it is usually a turnoff.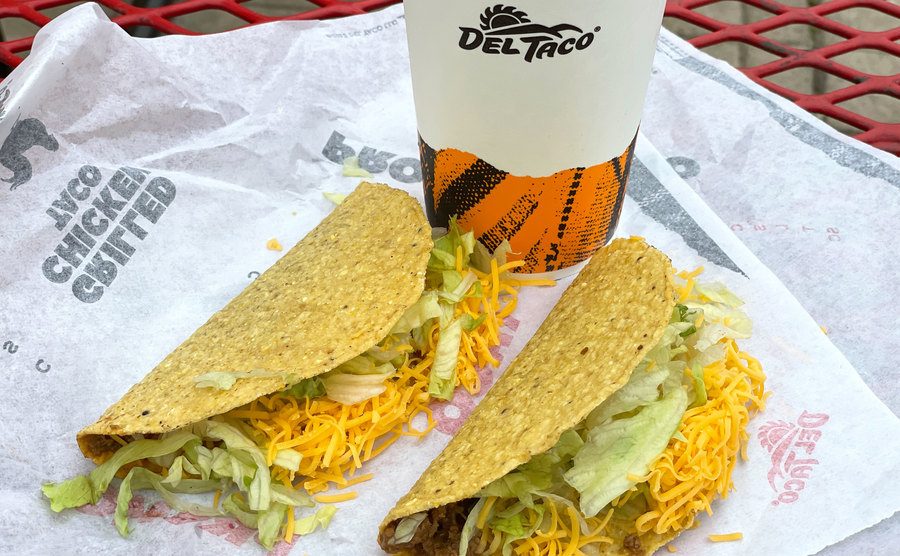 They've disappointed customers in terms of flavor and also have a touch too much rice in their burritos. However, the development of vegetarian and vegan products appears to have given the restaurant new hope. Why not give it a shot if you're in the mood for something vegetarian?
Brothers Einstein
Now, this is a breakfast food that all Americans adore. It's doughy, filling, and served warm, either sweet or with smoked salmon and cream cheese. It is, in fact, a place of bagels. They bill themselves as a "gourmet" bagel shop, and 40% of their customers return.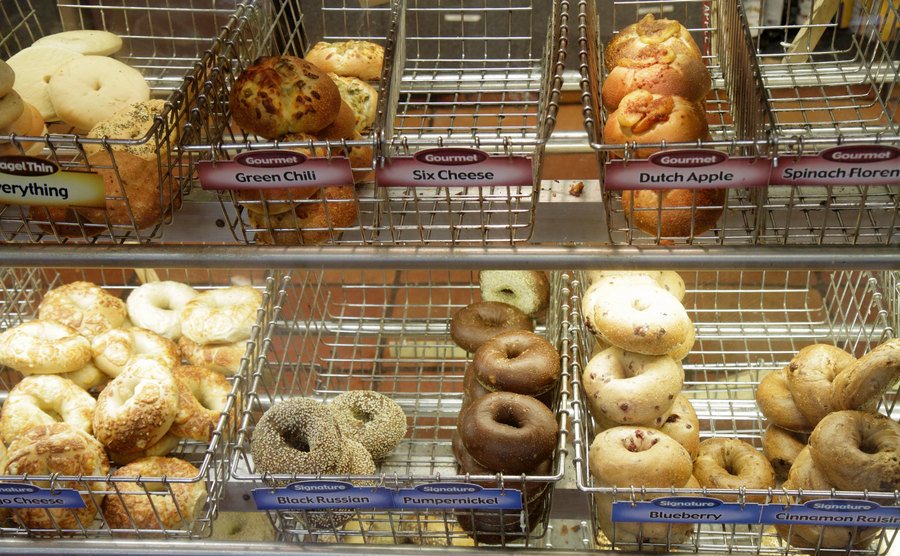 It isn't horrible, but it isn't outstanding either. The restaurant has been chastised in reviews for its poor bagel quality… there's nothing worse than a stale bagel! Just bad. Some even claim that bagels from the grocery store are superior! These remarks should be taken seriously.
White Castle
There isn't much of a distinction between Krystal and White Castle. When comparing the chains, it also appears that there isn't much more to love. However, White Castles are known for miniature hamburgers. We don't want a burger where we ask for the main course after a few bites.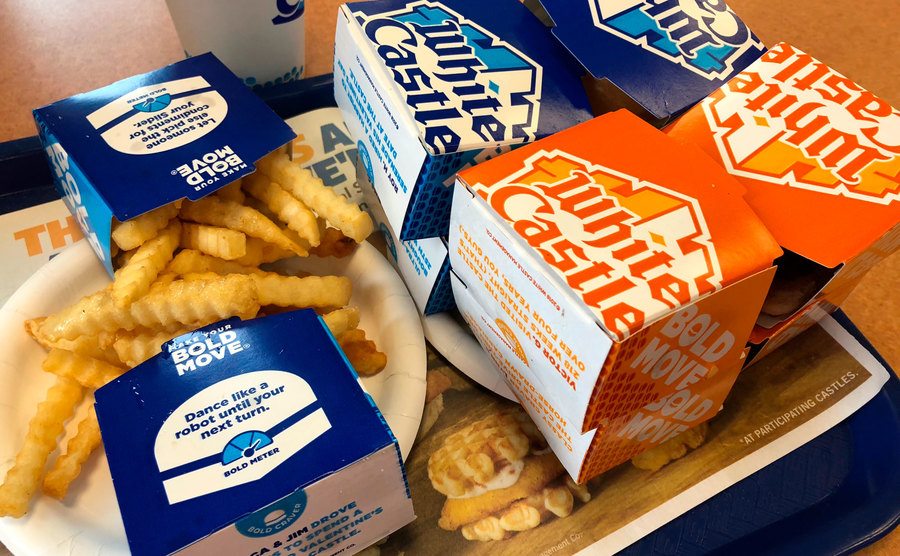 They're square, which is interesting, but these are supermarket-style. Don't even get us started on the uninteresting patties. We're going to make burgers at home next time! And, based on Consumer Reports, it appears that the majority of diners are joining us next time as well!
Panda Express
Panda Express is the country's largest Asian restaurant chain. They sell the idea of being able to curate your own meal, which offers a slightly more buffet experience than other food outlets. Sadly, it seems that the cuisine isn't really good and it's sort of expensive.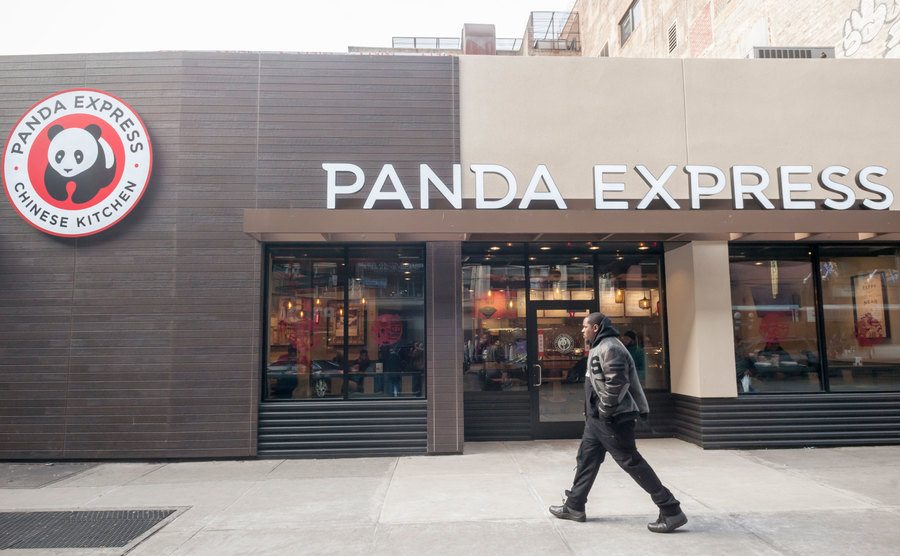 Chef David Chang had something to say about the restaurant's lack of authenticity with its cuisine! Well, this would only remain a side comment as long as people continue to troop in for the food. Let us not forget they also have over 1000 restaurant chains.
Church's Chicken
So, when we hear "Church's Chicken," we automatically think of Kendrick Lamar's "Backseat Freestyle." No? Is it just us? We can't really repeat the lyric because we're all family-friendly, but it's definitely worth a listen. You'll figure it out. Now let's talk about the Church's Chicken on our list.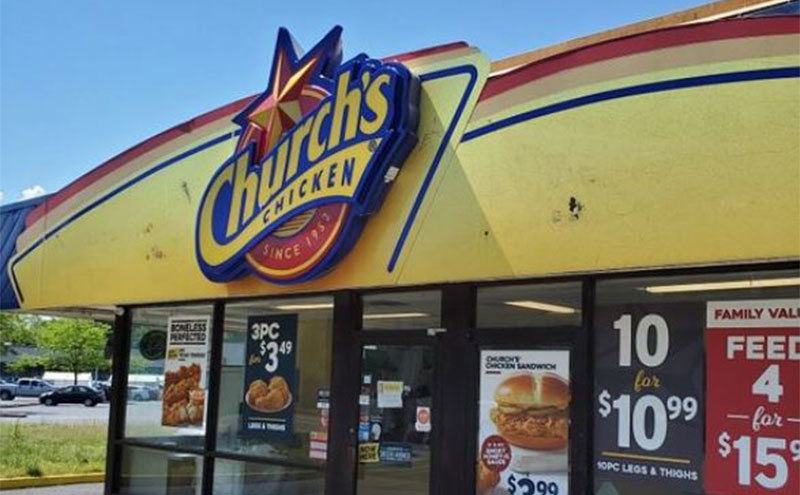 They've been operating for quite some time with a loyal chicken and biscuits customer base. But recently, Church's has struggled with keeping customers happy. The chicken is juicy, but it lacks flavor! The biscuits… the food in prison is much better. It's also completely free! Anyway, we hope they step up their game.
Wendy's
Despite its promises and commitment to freshness, Wendy's appears to do poorly in comparison to other fast-food establishments. Wendy's has a lot of negative energy right now, from the 'finger in chili problem' to the more recent live mouse found in a bag of burger buns in 2018. These are some really bad accidents!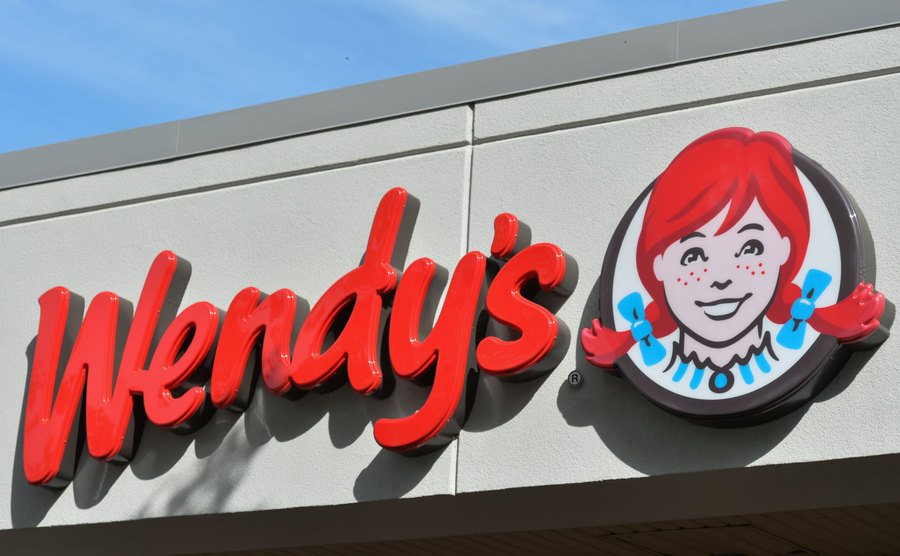 It's time to bring the crystals out, fam. However, Consumer Reports has discovered that, as a result of its marketing strategy and commercials promoting its fresh patties, Wendy's has recently noticed an increase in customers! What a great comeback! One would think there's no bouncing back from that.
Little Caesars
Little Caesars, a pizza restaurant based in the US, is recognized for its simple but memorable tagline, "Pizza! Pizza!" I mean, it doesn't get any easier than that, right? Aside from the advertising, it's also reasonably priced; few places offer a large pepperoni or cheese pizza for $5.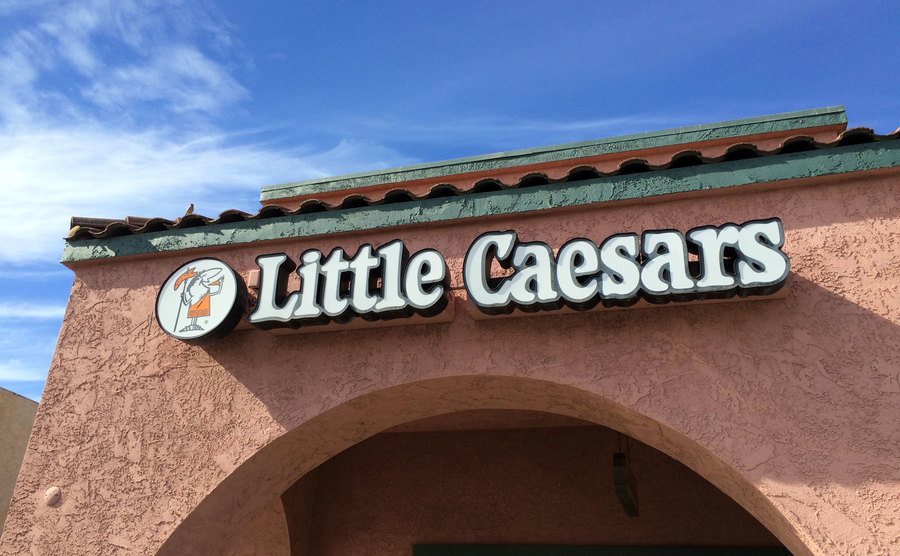 Those of you who believe the quality is likely to be low for the price are correct. I mean, realistically, it was kind of too good to be true. Little Caesars appears to give you precisely what you paid for, so look no farther if you want to be disappointed.
Checkers
Checkers is a family favorite, serving hamburgers, hot dogs, French fries, and milkshakes. Since 1986, Americans have flocked to the restaurant for its delectable delicacies. However, it appears that what was previously good and pleasurable has suffered a significant loss in quality and flavor.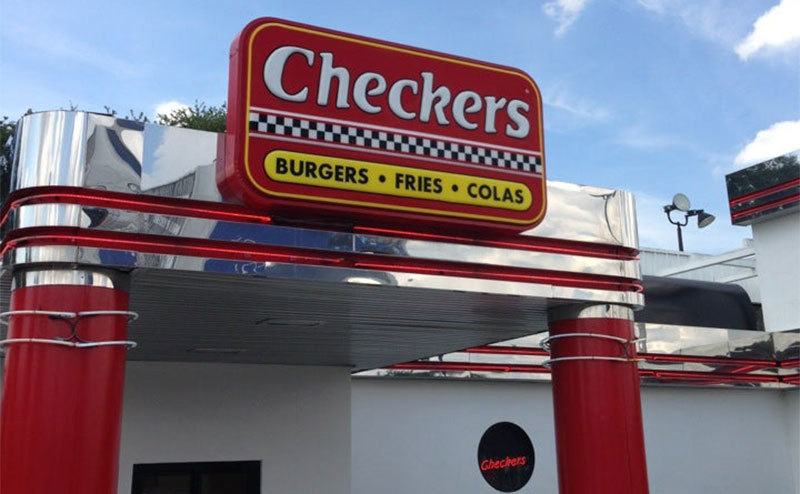 Long wait times are a common complaint among customers, and the burgers aren't so tasty! While there are certain drawbacks, there's still hope. Consumers rave about their fries and, in particular, banana milkshakes. We've decided what we're going to eat for lunch!
Sonic Drive-In
Sonic is a well-known American drive-in fast-food restaurant business. It's like going back in time when you take a bite or a slurp from this retro-themed diner. But, despite the fact that it is absolutely cool, it appears that clients don't feel they're being given the best treat.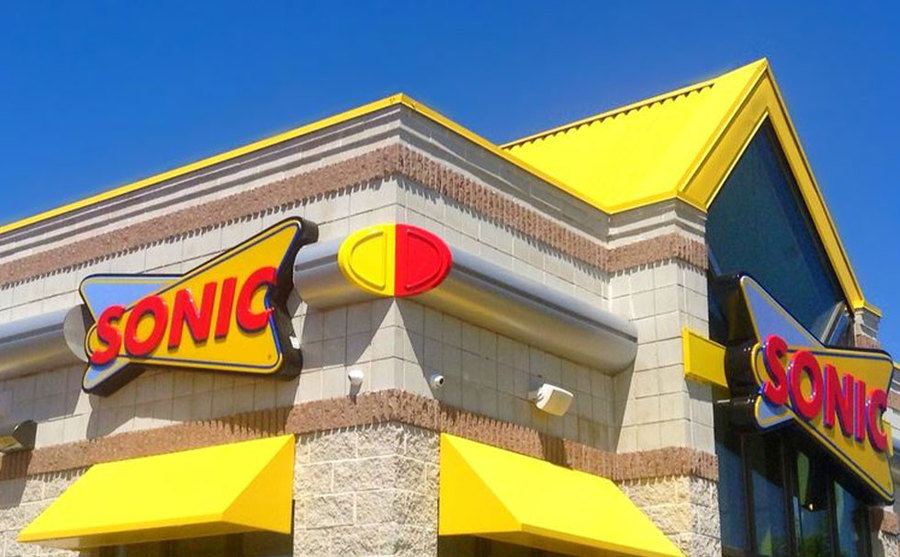 Dry meat ruins a burger, and if it lacks flavor, it's like eating a piece of rubber between two slices of bread. You'd think anything that bland would be low in calories, but 10 of their hamburgers had nearly 1,100 calories in them before the fries and drink were added.
A&W
This has to be one of the oldest fast-food establishments. A&W first opened its doors in 1919, providing burgers, root beer on tap, and root beer floats, but it appears that its beer is more popular than its food! But at least we're thankful they appear to be doing something right!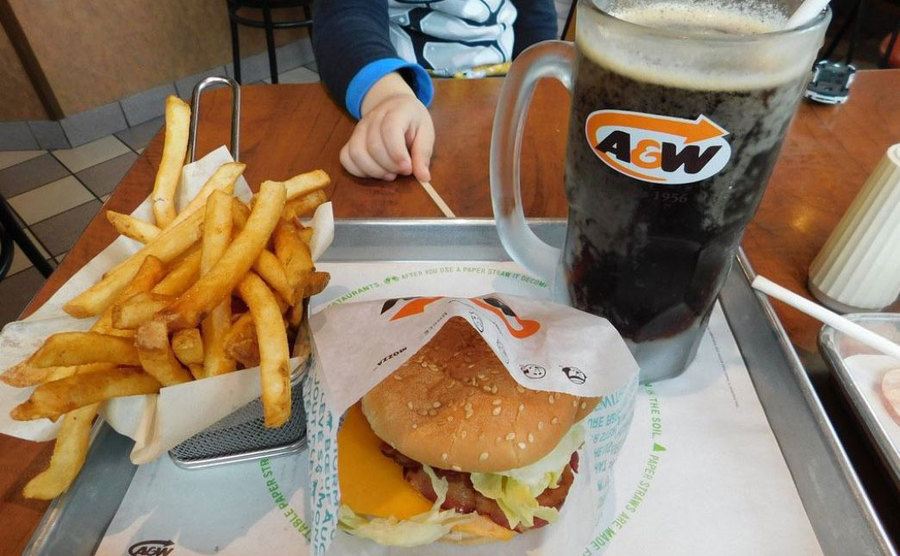 Sure, the food isn't spectacular, and it's gotten a lot of flak for not being up to par. Also, customer service appears to be a disappointment – not just for A&W, but for fast food restaurants all throughout the country (and we're sure, the world!) Although greasy fries aren't ideal, you can at least wash down that cup of oil and carbs with a cold beer…right? Consumer Satisfaction: 35%
Auntie Anne's
If you're in the mood for some comfort food, Auntie Anne's is the place to go. They first opened their doors selling doughy snacks like their trademark hot, salted pretzels and can be found in shopping malls. But the mall's demise also caused the demise of the mall's fast-food outlet. No thanks to online shopping!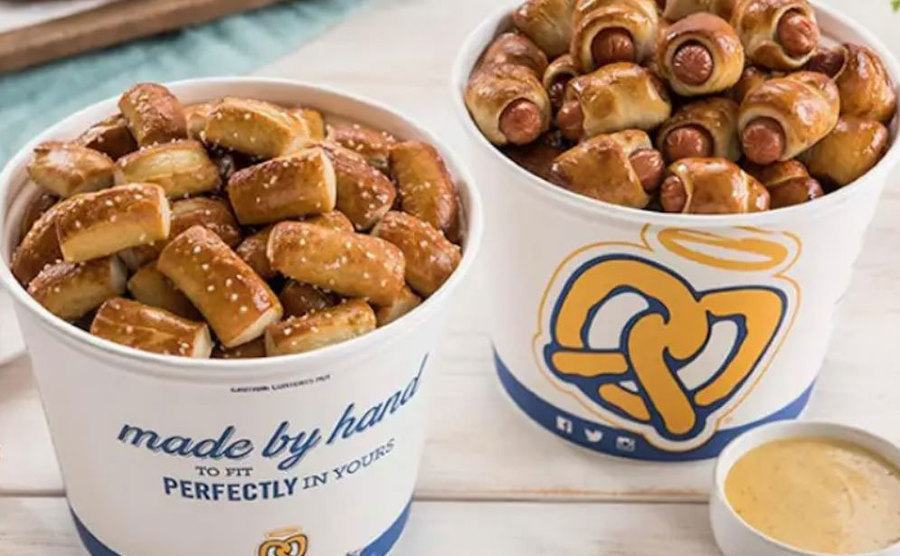 Auntie Anne threw herself into regions where there were more people passing by in order to adapt to the changing retail environment. Customers, however, appear to have received stale and burnt pretzels, despite the fact that the menu item is reasonably basic. It's just one item; do it well, please!
Quiznos
Quiznos' toasted subs were the company's bread and butter. After declaring bankruptcy in 2014, the fading chain was left in a state where it would be impossible to resuscitate itself. There are now less than 800 outlets in the United States, but we doubt they will survive very long!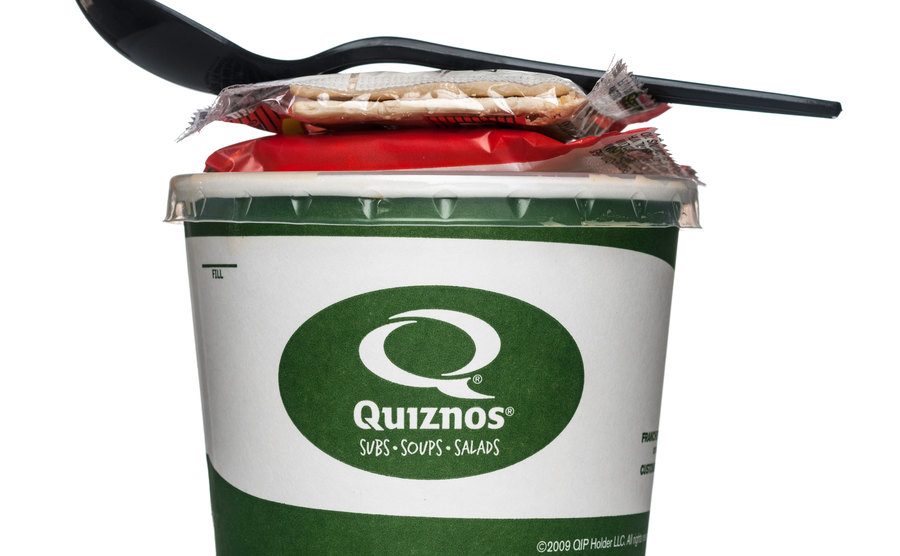 Anyway, it appears that Quiznos is still alive and well, and we salute whoever is in charge of the Twitter account! "Have you considered throwing a watch party for that #Area51 Livestream?" "Place an order for #QuiznosCatering"! That's some good social media management right there.
Hardee's
Hardee's, another member of the "Eat Like You Mean It" club, is the next stop on our top (or bottom?) ten list. It's well-known in the South and Midwest for its charbroiled hamburgers and, um… dubious advertisements. Isn't it a little 1980s to have barely clad supermodels endorsing your products?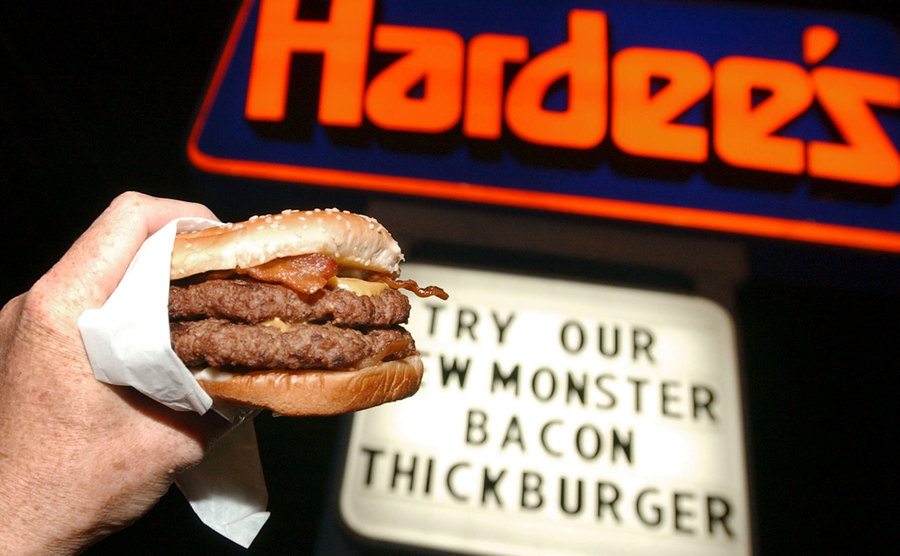 Grow up! Sure, McDonald's is your competitor, but be a little smarter and less obtuse! But we must applaud them for their food, which is notorious for great taste and good customer service. However, things have remained the same. Disappointing, as evidenced by their ranking on our list!
Jimmy John's
The sandwich behemoth has promised to be "Jimmy Fresh" since its inception in 1983. However, we would like to remind them that the first statement in their "About Us" section contains an asterisk. Isn't that a problem? The asterisk stands for "all-natural," which refers to the meats they sell.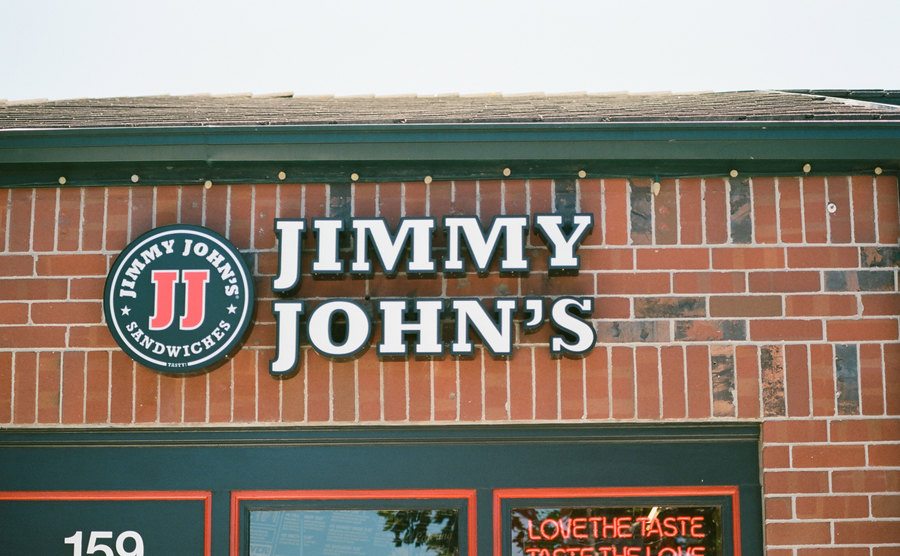 They were in hot soup not only because of the questionable meats they used but also because of an employment contract stipulation barring them from working at other delis for two years after leaving JJ's. There have also been a few E. Coli and Salmonella outbreaks. Enough said.
Sbarro
You're in New York City, and your tummy is grumbling as you go around Times Square. You turn to the left, turn to the right, and ah-a! You notice a neon sign that says "Sbarro." While the food may appear appealing, you eat it because it is the meal that is available at the moment you want some food.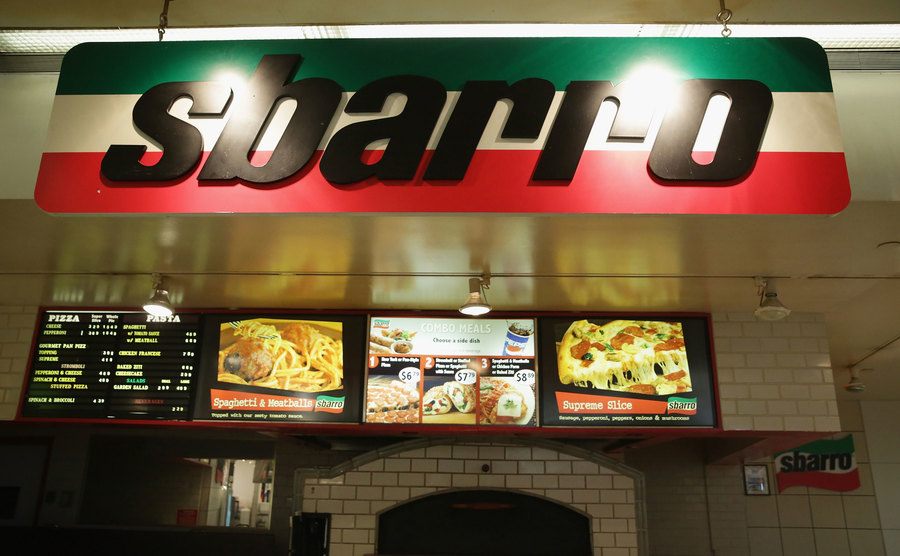 While the Pizza looks sloppy, with cheese that may or may not be fake, it's the price that catches our attention. At roughly $4 US each slice, an entire pizza would cost over $30! No, no, no, no, no, no. If you're still interested, Sbarro is located in an abandoned mall near you.
Burger King
The global hamburger franchise was founded in Jacksonville, Florida, and today has 17,896 locations around the world! Incredible! With that many locations, you'd think they'd be onto something. After all, you don't keep opening restaurants if your product isn't good or in demand, do you?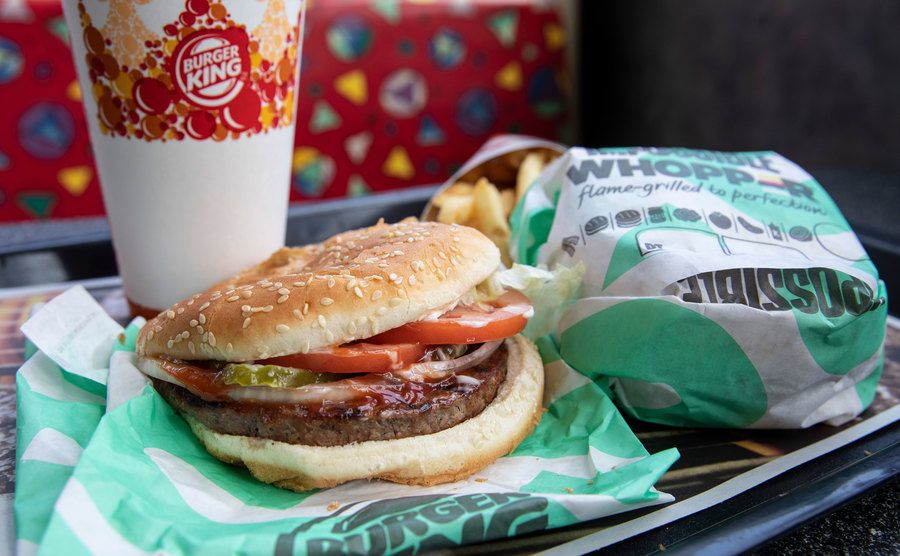 People are often disappointed. Generally, customers complain about the lack of toppings and too much onion, not to mention the pitiful size of the patties. Maybe people who complain are petty and difficult to satisfy, but they must be doing something wrong to be listed so low on our list!
Carl's Jr.
Carl's Jr was founded during the 1940s in Los Angeles and is "here to serve you." What began as a small hotdog stand grew into a multibillion-dollar fast-food conglomerate known for its innovative marketing and menu selections. Sure, the portions are large, and bigger is better in America, right?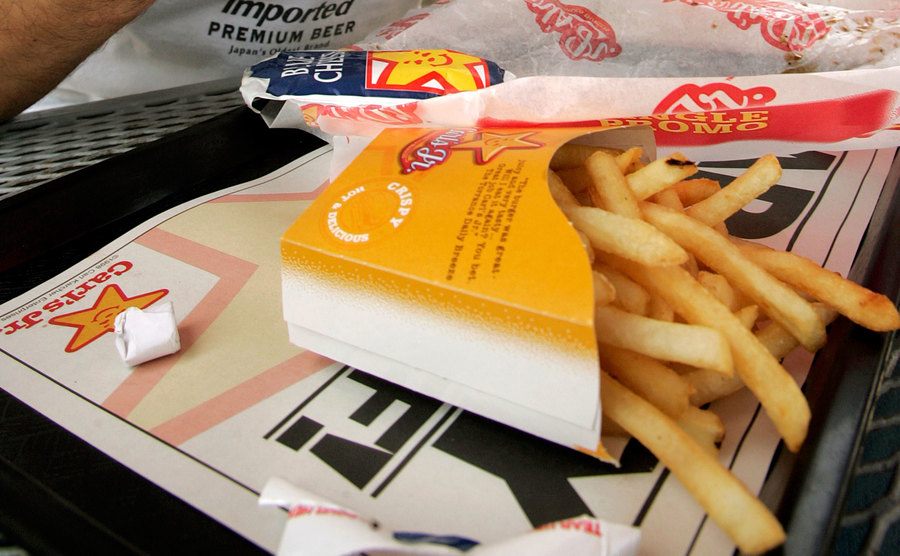 But, despite the fact that they appear to be brand new on the exterior, clients aren't impressed. Oh, and the excessively sexual advertising – come on, guys! Trust us, you'd be better off eating at home, given the marketing and frighteningly high levels of trans fats in their food!
Jack in the Box
National Cheeseburger Day is celebrated on September 18 each year (Do what you want with that information, lol). This year, Jack in the Box gave away free burgers! Despite the free burgers, we'd think twice about devouring one due to their high-calorie content.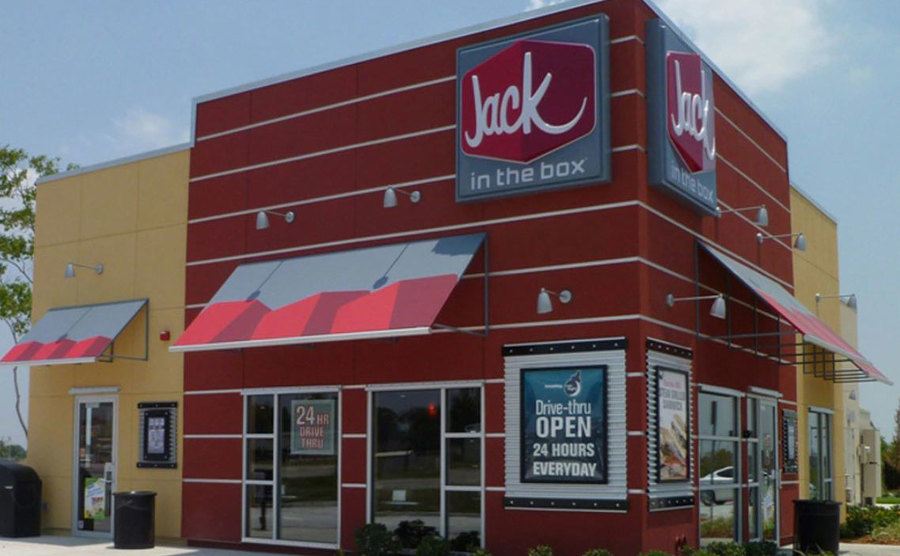 The food appears to be of low quality, but isn't it more about the deep fry than the filling when you're eating deep-fried tacos? Regardless, keyboard warriors banded together on social media, calling their tacos "a wet envelope of cat chow." Meeeow! Customers gave it a low rating of 33%.
McDonald's
In America, you can't turn a corner without seeing one of these famous fast-food restaurants, or at least a sign leading you to one! It's the most popular on our list, but not for good reasons! Customers today are more concerned about the freshness of their meals. Sadly, McDonald's is failing to meet their expectations.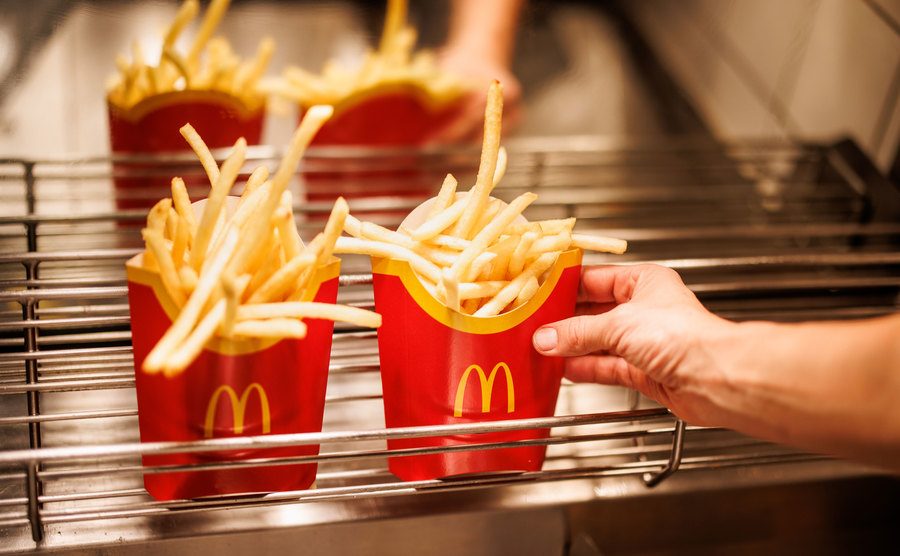 Though things are changing with the brand now using 100% USDA certified beef patties. But, if you've visited a McDonald's lately, you'll notice a push toward "healthier" grilled alternatives which is a great improvement. But, hey, just enjoy your chicken nuggets, and please, feast in peace.
Panera Bread
Panera Bread has a name that makes you think their baked goods are something unique. We've double-checked everything. There's nothing special. The "bread" from their broccoli cheddar soup is perhaps the most popular item on the menu. Aside from that, their sandwiches and soups are adequate.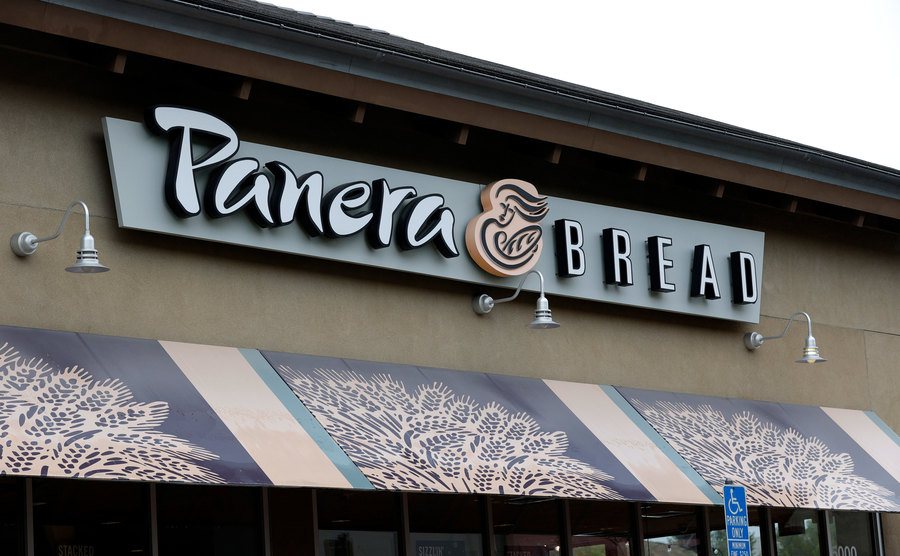 Stick to your local bakery or, better yet, make your own at home; there are plenty of broccoli cheddar soup knockoff ideas on the internet. Go from one recipe to another and have fun while at it. Remember to clean up the kitchen too. Ciao!
Papa John's
When you're very hungry, there's nothing wrong with a cheap fast-food chain pizza slice unless it's Papa John's Pizza. It's perplexing that it's still in existence. They owe it to all of the enslaved college students that keep them afloat. I mean, what is that tasteless slice?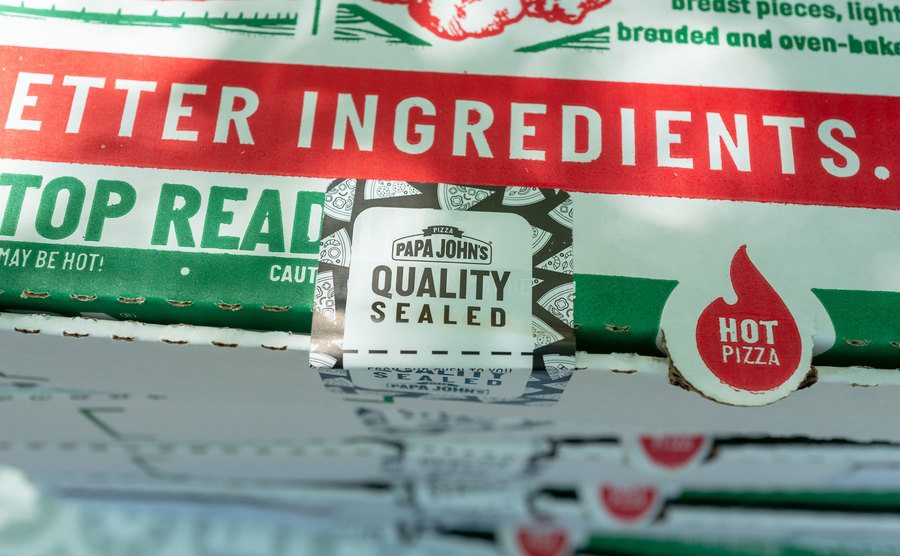 It's simply low-quality cheese on a soggy crust, and to make matters worse, they serve it with a small jug of oil, as if the pizza wasn't already oily enough. What exactly are they attempting to do to us? Leave everyone on the streets of America obese?
Chuck E. Cheese
Every American kid in the 1990s believed Chuck E. Cheese was the closest thing to heaven there was. Everyone wanted to have their birthday party there in order to impress their friends, and of course, have a good time. What more could you want, right? Perhaps their pizza and games?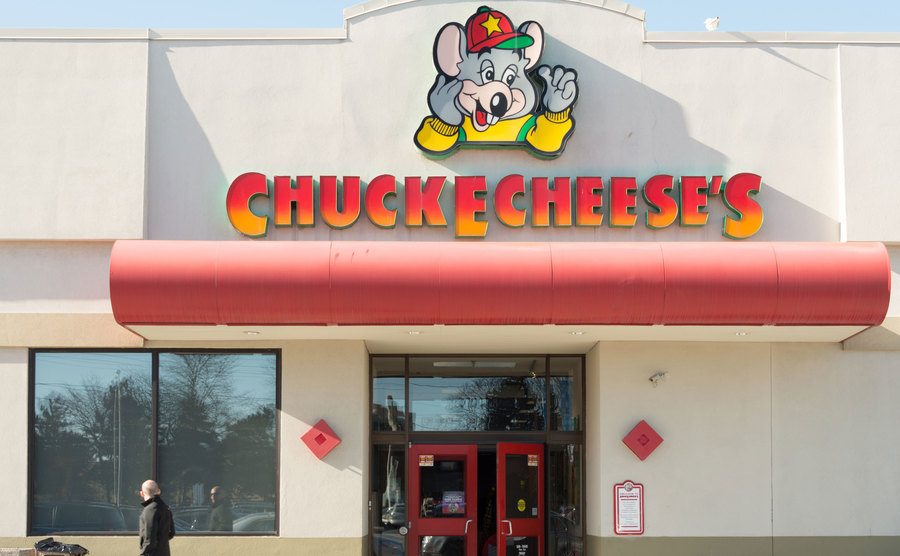 Wrong! It isn't until you're an adult and have to visit a Chuck E. Cheese that you begin to question your childhood tastes. The pizza is mediocre, and what is up with the enormous rat roaming the premises? I need to get out of here!
Moe's Southwest Grill
If you're from the South, you'll recognize the "Welcome to Moe's!" reception that greets you as soon as you walk into one of the Moe's franchises. There's nothing like true Tex-Mex, but there's also nothing like southern friendliness! With all due respect, you won't find that at Moe's.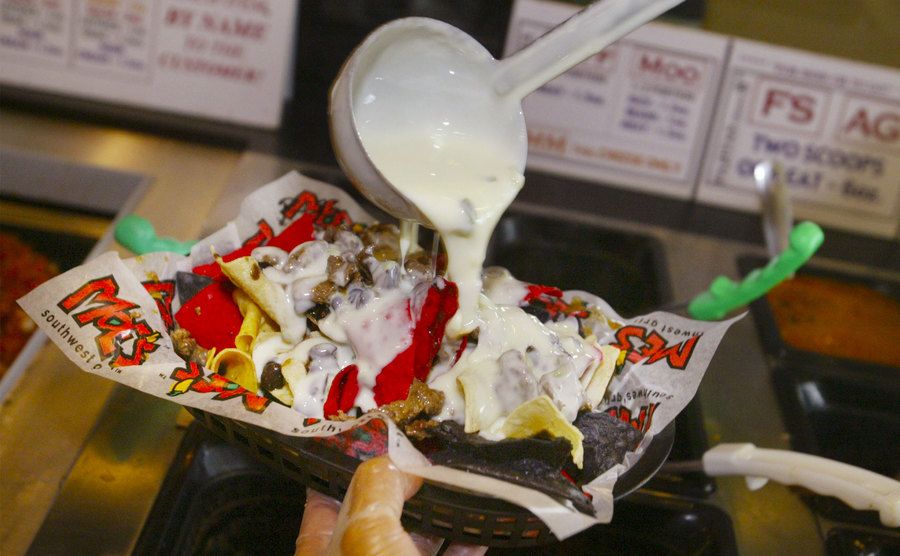 Because the locals adore it, they're unlikely to go out of business anytime soon. But for the rest of us, we'll have to make do with Taco Bell. But good luck to them anyway. We hope their halls get fuller and their menu gets better.
Zaxby's
Zaxby's is a fast-food restaurant that specializes in chicken wings, fingers, sandwiches, and salads. They're mostly in the South, which is fortunate for us, but others miss out on Zaxby's chicken wings. Better luck next time. Now, why are they on this list?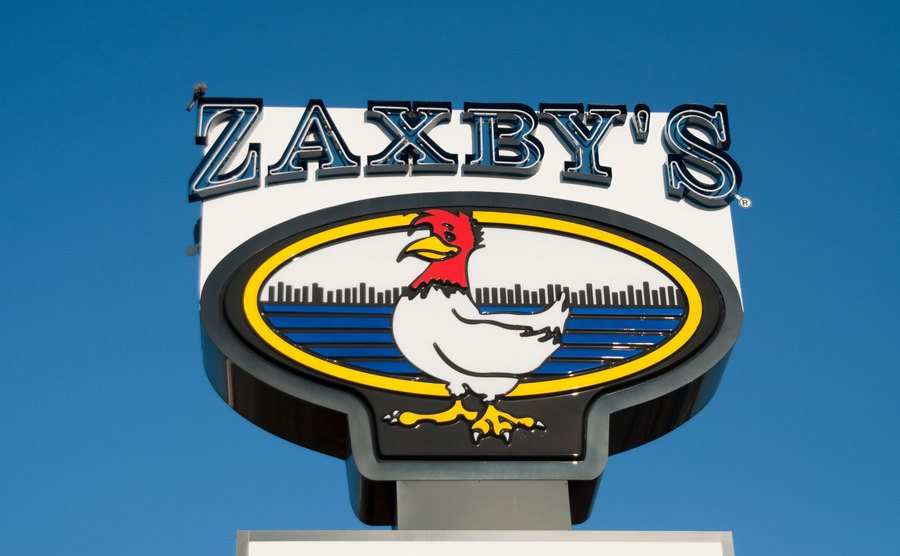 According to rumors, numerous Zaxby's restaurants in Oklahoma have already closed their doors. Southerners, it's all yours. The rest of the country is already overrun with bad chicken places. Better hold on tightly to what you have.
Duck Donuts
Duck Donuts began in Duck, North Carolina, as a tiny specialty doughnut shop that is well-known for its customizable doughnuts, as well as its other delicacies. The eaterie has grown to over 80 sites across the country, and like many other restaurant chains, the food is no longer the same.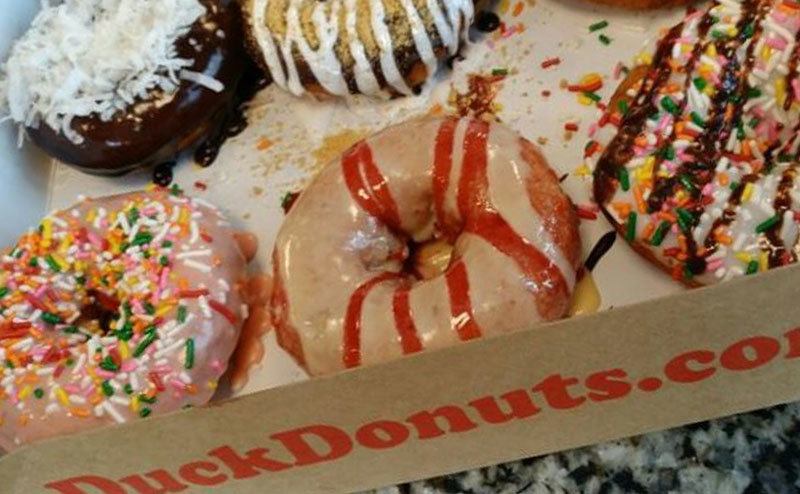 Fans have remarked that the dough is different in texture and that their signature coffee tastes different. What's more, they're no longer based in Duck but rather in Mechanicsburg, Pennsylvania! That's kind of strange. Considering its name, so maybe it's the fault of the government.
Blimpie
In our opinion, Blimpie has always been the lesser Subway. So, it's no surprise that other customers feel the same way. The lettuce is consistently wilted, and the tomatoes are always squishy. At the very least, their bread is lightly toasted to create the impression that it is fresh.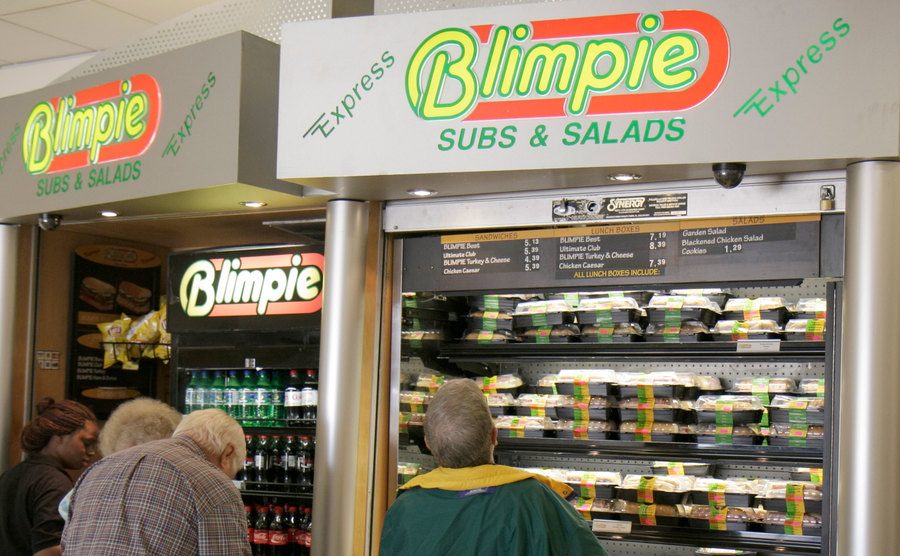 The cookies are the best thing on their menu, but they can't take credit for them because they're Pillsbury's. Blimpie, get your act together! Maybe you just don't really want customers. Just put in some effort. Everyone loves pie, so maybe take advantage of that.
Baskin-Robbins
Baskin-Robbins, oh, Baskin-Robbins. There is undoubtedly another American ice cream chain that transports you back to your childhood. But it's kind of challenging to decide which flavor you want to try this Sunday because your parents will only let you have one scoop, and there are 31 to choose from.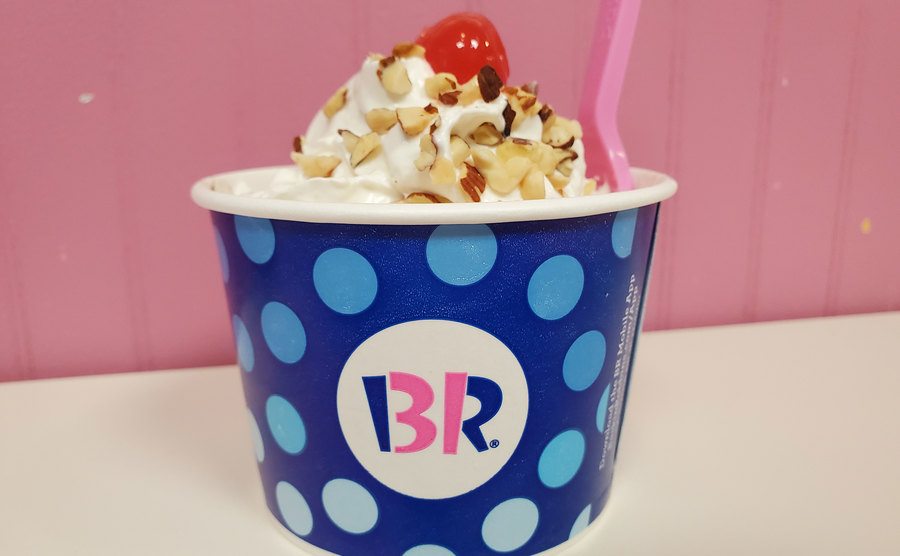 Baskin Robbins has lost a lot of its enchantment. There are now thousands of 'BR' chains around the world, and this may be the reason why it has lost its allure. It's now just like any other conventional ice cream shop. Thankfully, we still have our memories.
Steak 'N Shake
If you're into milk and fruit shakes, Steak 'N Shake milkshakes are thick and sweet in just the right manner. People rave about their stick-thin fries and can't stop talking about them. However, the location's name is deceiving. Now it seems, Steak 'N Shake may be under-delivering promises as well.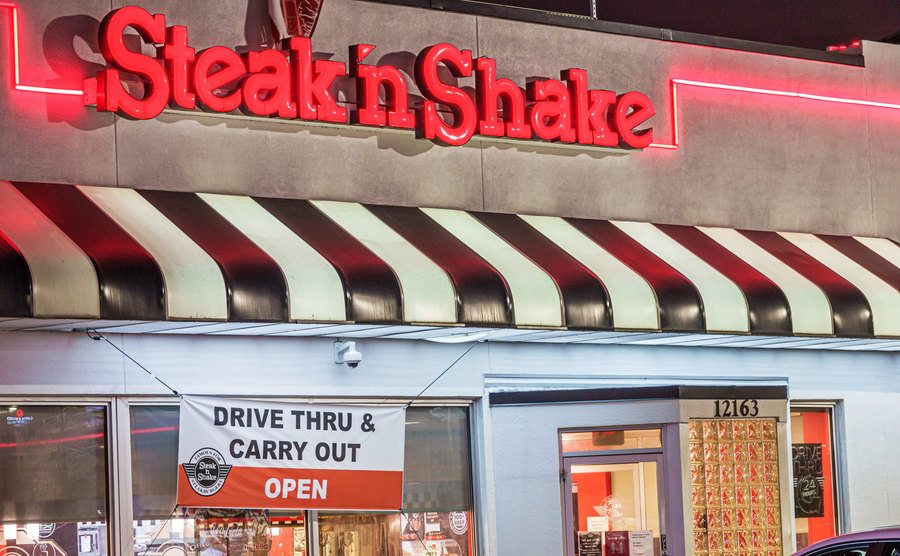 By the way, what happened to the steak? And if they call that pathetic scrap of meat sandwiched between store-bought bread a steak, steak connoisseurs will sue them for slander. This is a serious situation. The 'steak' part of their brand name isn't living up to any standards.
Charley's Philly Steaks
This Ohio eatery is known for its Philly Steaks, crispy fries, and lemonade made with real lemon juice, and boy, do the locals love a good old Charley's Philly Steak. But that's where the fun ends. Thankfully, life teaches us enough lessons about lemonade.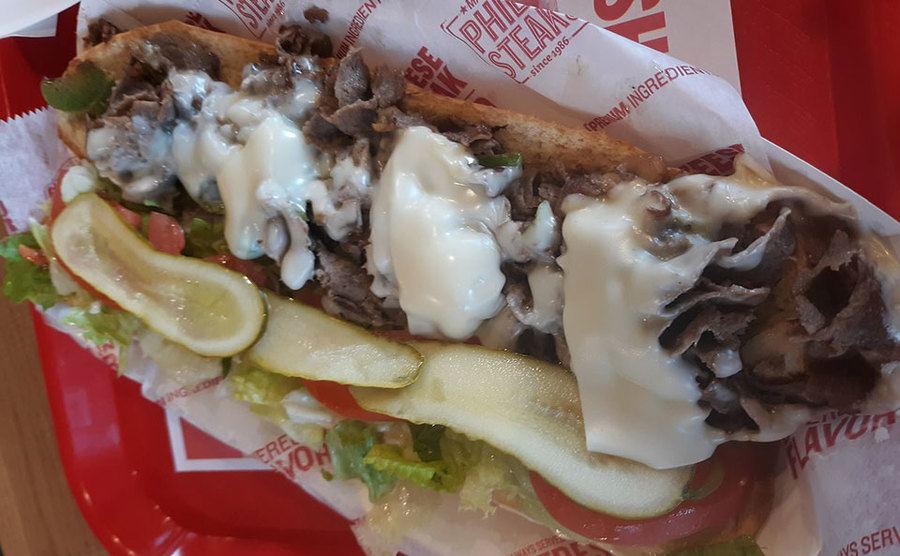 To be honest, if you want a true Cheesesteak, you should just travel to Philly. Columbus, Ohio, can attempt all it wants to imitate the real thing, but anyone who has experienced a genuine Philly Cheesesteak knows it's nothing like it. Save yourself the heartbreak.
Shake Shack
While we don't think Shake Shack is bad, we do have reservations about its high reputation. It's overrated and isn't worth the 45-minute wait at its New York City locale in Madison Square Park. I mean, they can invent recipes during that time. No one is really reinventing the wheel there.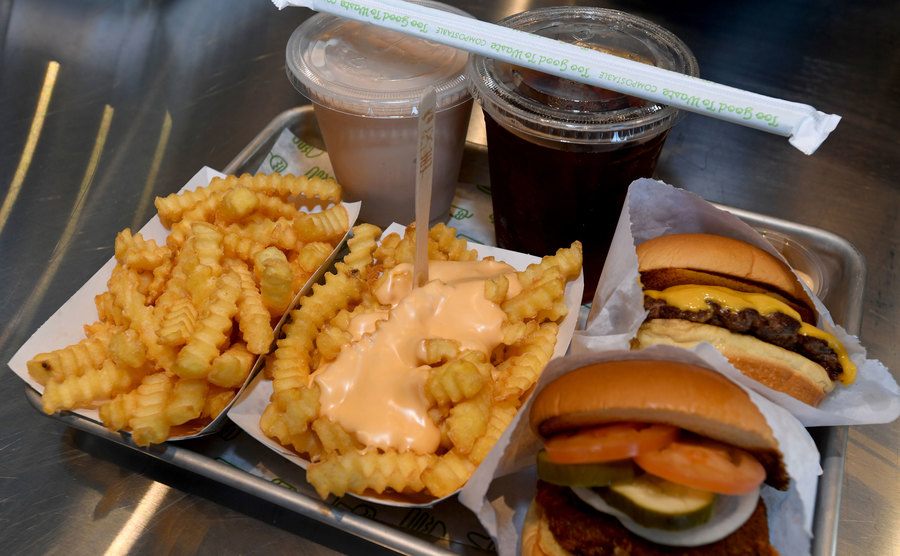 The burgers are fine, and that's it. There's nothing spectacular! Don't even get us started on the burger sizes. It in no way justifies the long wait in line. Is anybody out there going to give us more than the same burger we've been eating for centuries?
Smashburger
On our radar, this is one of the most over-hyped burger joints. Smashburger may offer fashionable burgers with avocado and truffles that look great on Instagram, but they're only average. We're still very much impressed with their signature setting anyway.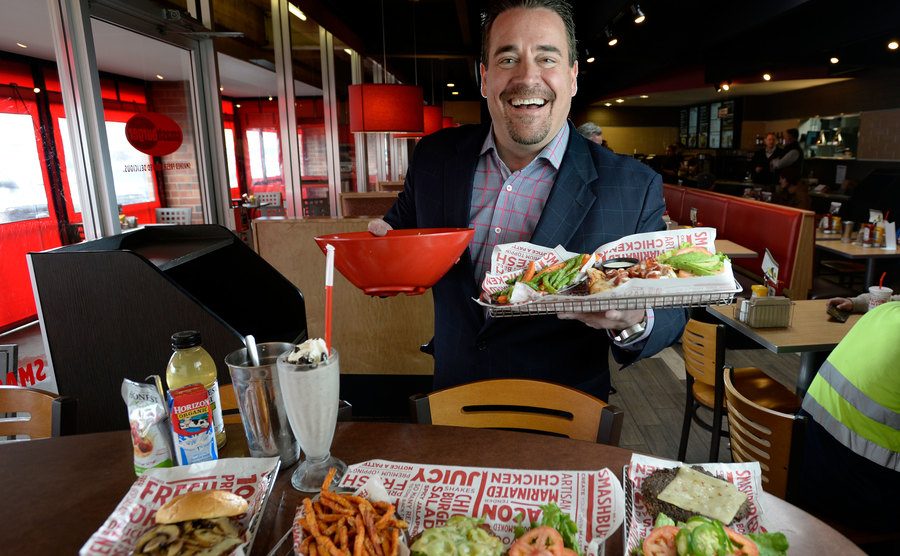 Smashburger tries to suggest that some of their cuisines are nutritious. However, it is typically not the case. So, if you're trying to lose weight, don't abandon your diet to live off these. You may be eating a McDonald's burger with a couple of extra topping choices.
CiCi's Pizza
CiCi's Pizza is a buffet-style chain restaurant that serves pizza, pasta, and chicken wings. When a business has that many "specialties," you can bet that at least one of them will be off once in a while. But this happens more often than not at Cici's.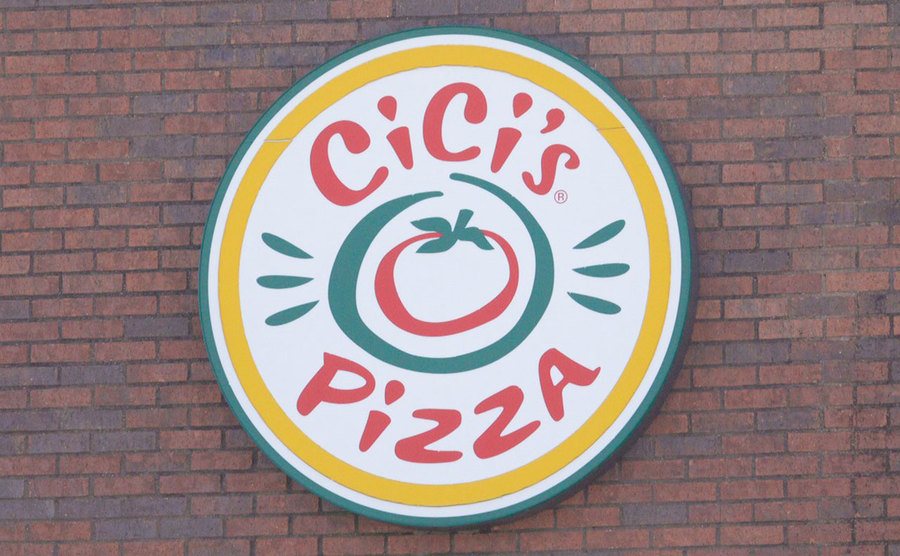 They seem to be a jack of all trades and a master of none. We won't elaborate, but in all honesty, you could just skip this fast-food restaurant and see what's available up the block. But, if you wanna give them a benefit of the doubt, go on and fill thy belly at Cici's.
Dunkin' Donuts
Okay, this is a classic one. Dunkin' Donuts, like many of the other fast-food companies on our list, has raised its prices over time. And to be fair, it has made a few positive upgrades to its menu in terms of quality. On the other hand, they should slow down.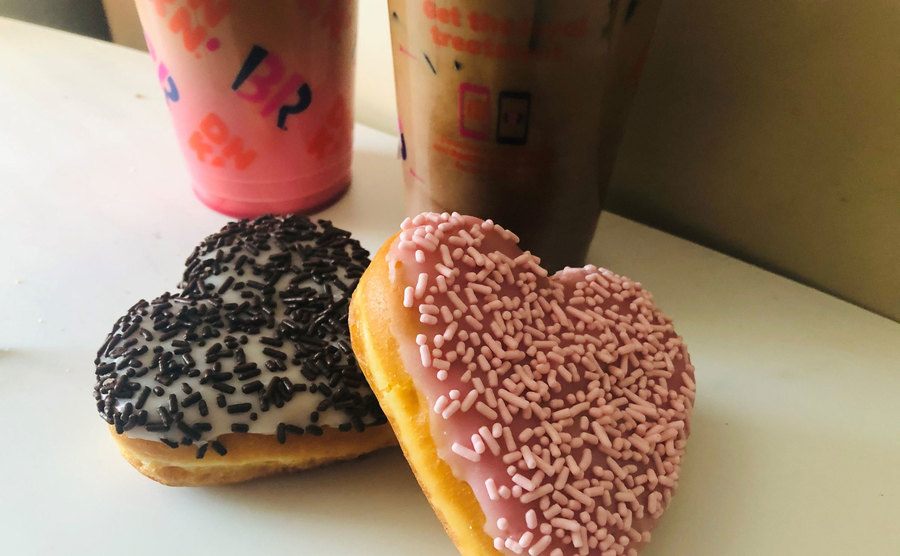 They've sought to reinvent themselves in recent years, and they're now simply "Dunkin'" rather than "Dunkin' Donuts." They're still as simple as they've always been, and they don't stick out among the local specialty doughnut shops. We wouldn't call this an upgrade now, would we? Okay – Next!
Raising Cane's
When was the last time you went to a fast-food joint that only served chicken strips? Because of their unique concept, Raising Cane's has become one of the fastest-growing fast-food restaurants in the country. But there's more to the story beyond this achievement.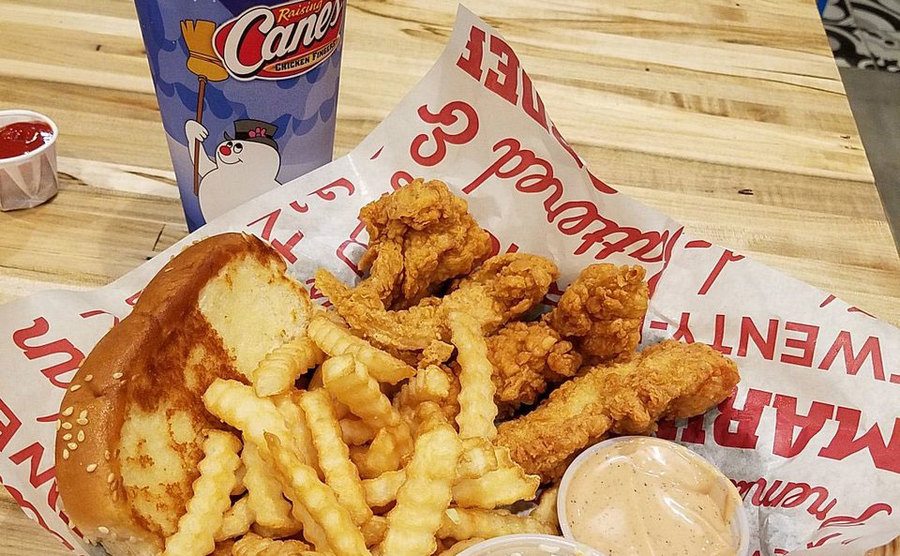 Visitors frequently express their dissatisfaction with the slowness with which they are served. How ironic! Another major issue that customers have is that the chicken strips aren't prepared consistently, so the taste varies from place to location. If you want the better-tasting ones, you have to know where to find them.
Pizza Hut
Combining Pizza Hut takeout with a big KFC order is one of our favorite things to do. Bring on the food coma, right? But the pizzas served in Pizza Hut's chain restaurants just do not compare to the order-out pizzas for some strange reason. Could someone please explain this?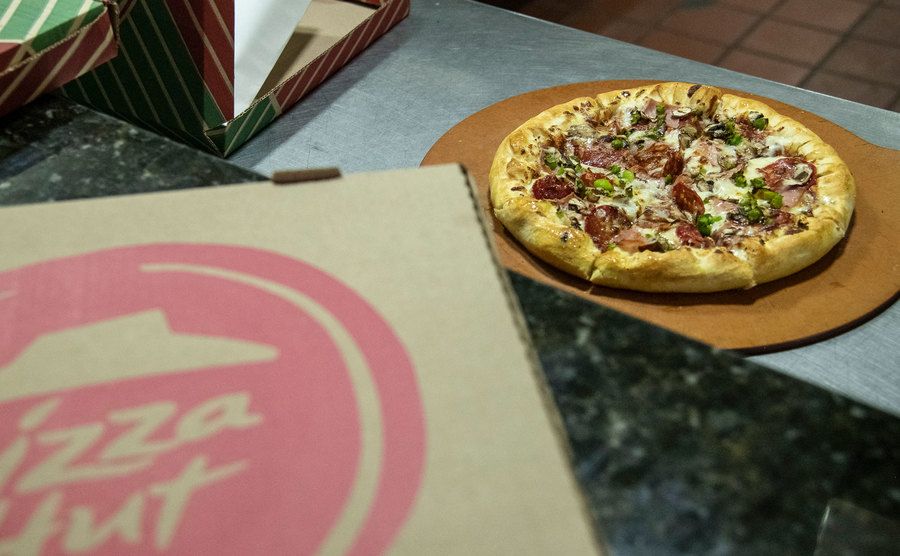 It's possible that's why they're losing customers. Pizza Hut franchises around the country and the world have been closing doors, one by one. Someone, somebody assist them in getting it together! Like seriously, Pizza is an important part of everyday life. Get serious about it.
Fatburger
With a name like "Fatburger," you know exactly what you're getting yourself into; it's easy to picture the amount of grease-filled fried food on the menu. Fatburger basically tells us we'll gain a few pounds after we eat lunch there, lol.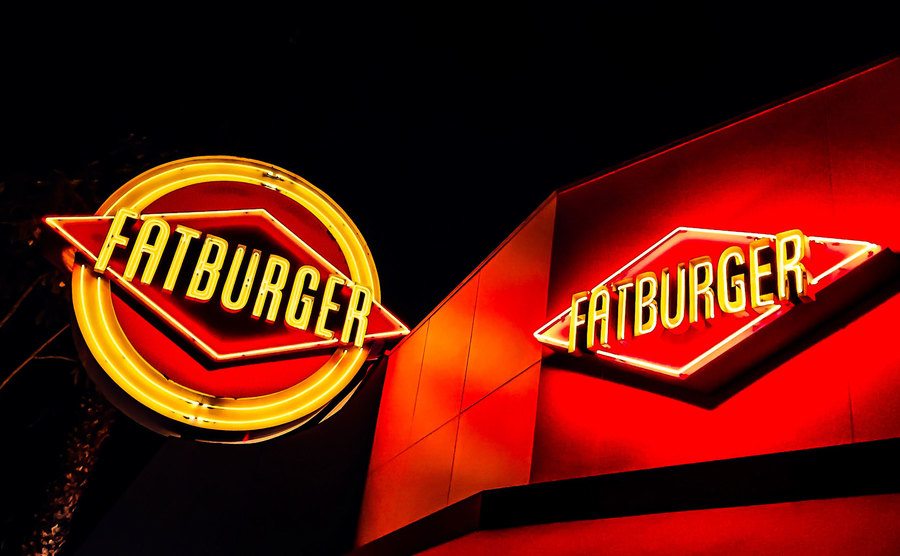 To be honest, their burgers are quite delicious for a fast-food business. But they're on our list because their moniker scares the general public. Marketing blunder! Plus, anyone who's seriously counting carbs and calories wouldn't consider chunking down a 'fat burger.' But anyway, it was a good run, guys!
In-N-Out
If you're not from the West Coast, terms like "Animal Style" and "Double Double" are likely unfamiliar. But everyone seems to know about In-N-Out. Everyone always says, "quality is everything" while waging war against over-processed and pre-packaged food.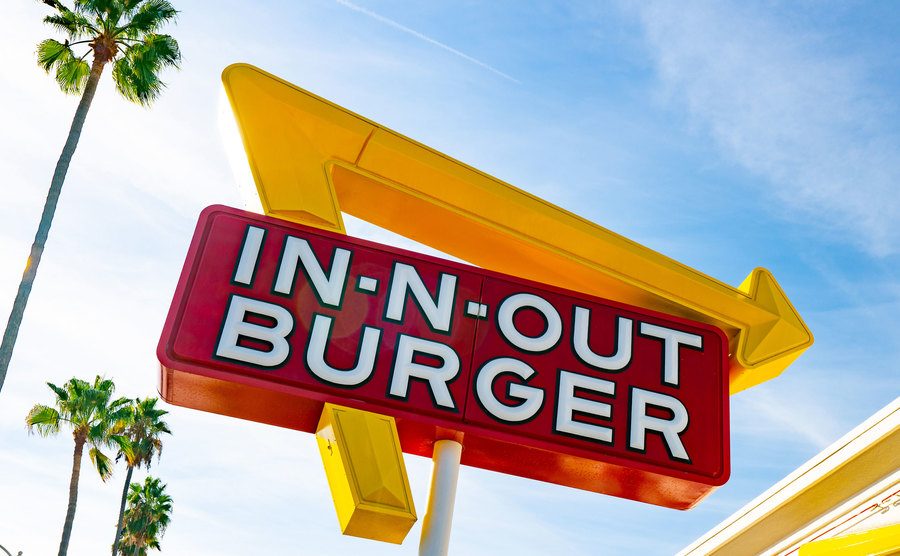 We, for one, don't get the excitement. To properly appreciate their meals, you must have had to grow up eating them. We find the burgers are alright, and the milkshakes are good. There's not much to say after that. But of course, In-N-Out is everyone's choice.
Five Guys
Five Guys is an American fast-casual food chain of restaurants focused on hamburgers, hot dogs, and French fries. They now have the "bougie right" to boast they're Zagat rated. Most fast-food customers have no idea what that implies, but they appear to be proud of it.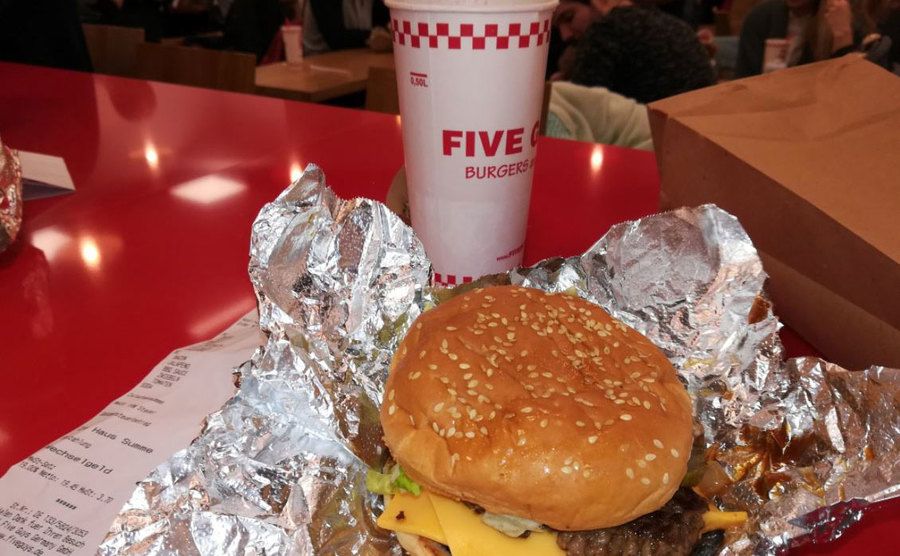 All it really means is that they probably change their deep-frying oil every three days rather than once a week like some lower-quality fast-food businesses. So, if you're in the mood for some "fine-dining" but don't want to break the bank, see if there's a Five Guys near you.
Popeyes
You've probably heard about Popeye's renowned chicken sandwich scandal. People were literally standing outside their food outlets for hours attempting to get one of these bad boys for some unknown reason. Nothing could possibly be so good, but we prayed they lived up to the hype.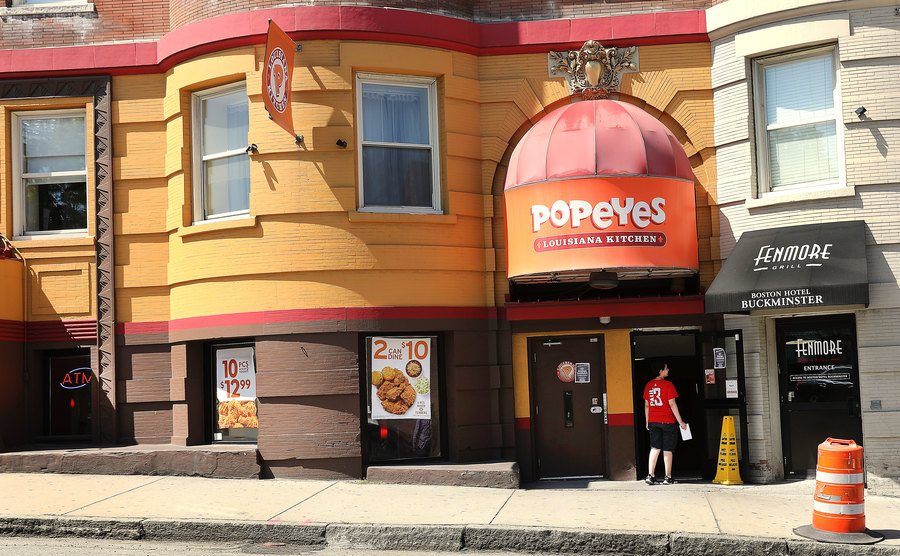 By midday, their chicken sandwiches would sell out, leaving the folks who were waiting in line in tears. You might be asking why Popeyes made our list if their sandwiches are that fantastic. Well, we're sure they're putting addictive narcotics in their meals to get people hooked, which is a no-no.
Chili's
Chili's is an unavoidable part of life, whether you like it or not. That gigantic Chili in the sky carrying you home is there when you crave it, and it's there when there's nowhere else to eat. You might get a stomachache instead, thanks to their dubious preparation technique, copious use of salt, and ugly presentation.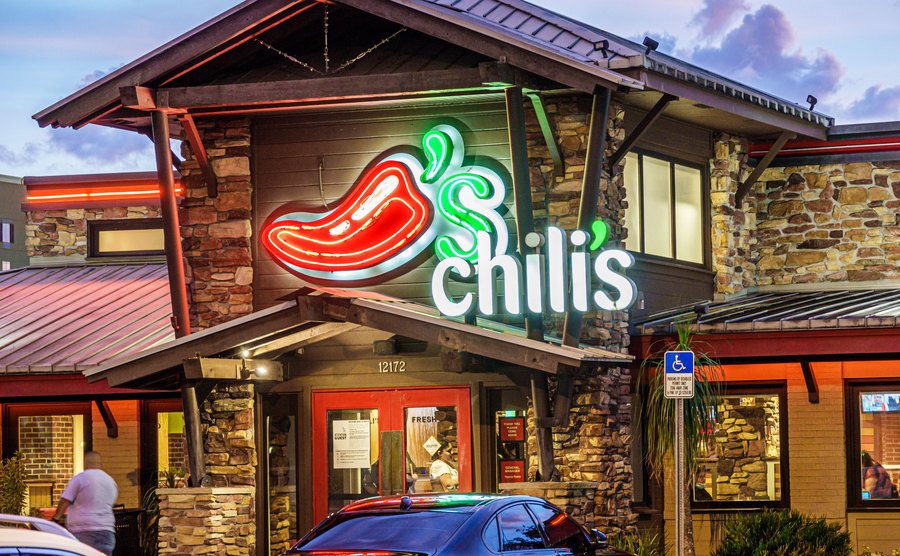 Chili's menu has exploded in recent years as the restaurant tries to stay up-to-date with the current food trends while catering to a wide range of preferences. But they've only succeeded in overwhelming its customers. Nevertheless, we'd probably thank them too for always being there.
The Olive Garden
On the surface, Olive Garden appears to be rather uncomplicated. With the option of limitless breadsticks, eating there may appear to be a simple choice. But why bother when there are so many true Italian restaurants that serve high-quality pasta? Let's take a deeper look, shall we?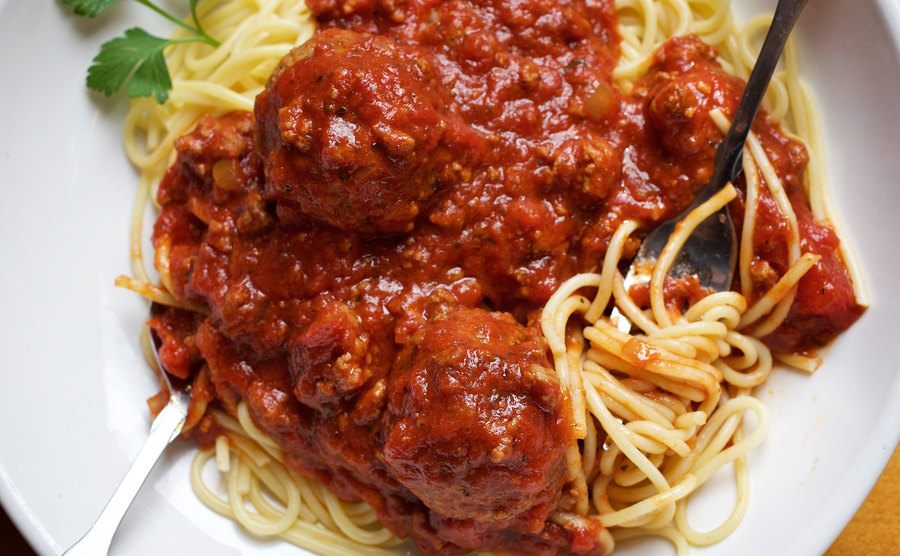 While many people adore them, some consider Olive Garden to be the pinnacle of a dining blunder. It may be a popular chain, but most foodies will try their hardest to avoid it. Olive Garden still claims to offer fresh Italian and family-style dining. Wanna try it? It's up to you.
Applebee's
Although casual dining can be nostalgic, if you think Applebee's is nostalgic, you may be confusing nostalgia for the most basic of chain eateries. However, they offered more than burgers and fries. They did casual dining with traditional American dishes like salad, pasta, and ribs.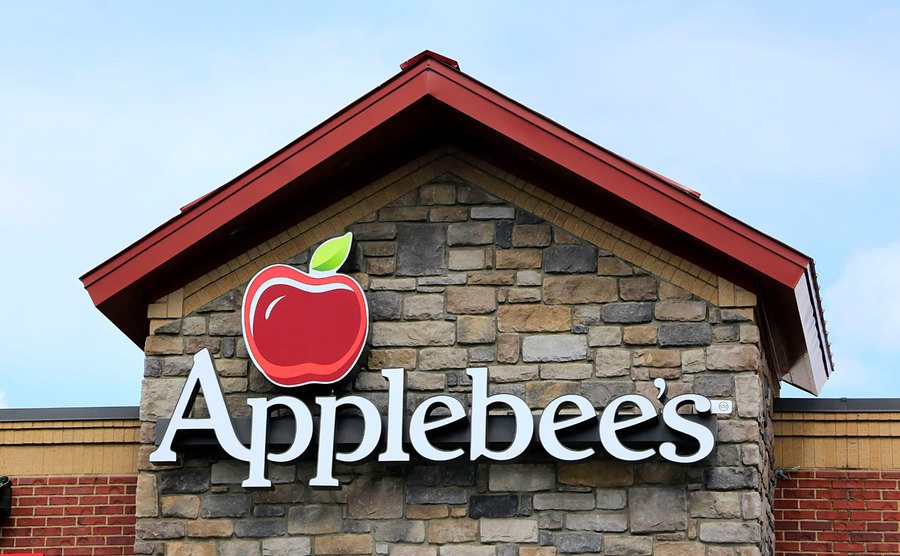 People with money or body goals don't want to eat a pile of fried dishes with no nutritious value, yet American gastronomic culture has always been fickle. Don't dine at Applebee's if you want to avoid shady cuisine that isn't worth your time! We warn you.
TKK Fried Chicken
Just when we were getting used to Korean cuisine, Taiwanese chicken appeared. Yes, they may have something else to offer, but do we really need another fried chicken option? They may have been frying chicken since 1974, but does that mean they still got the magic?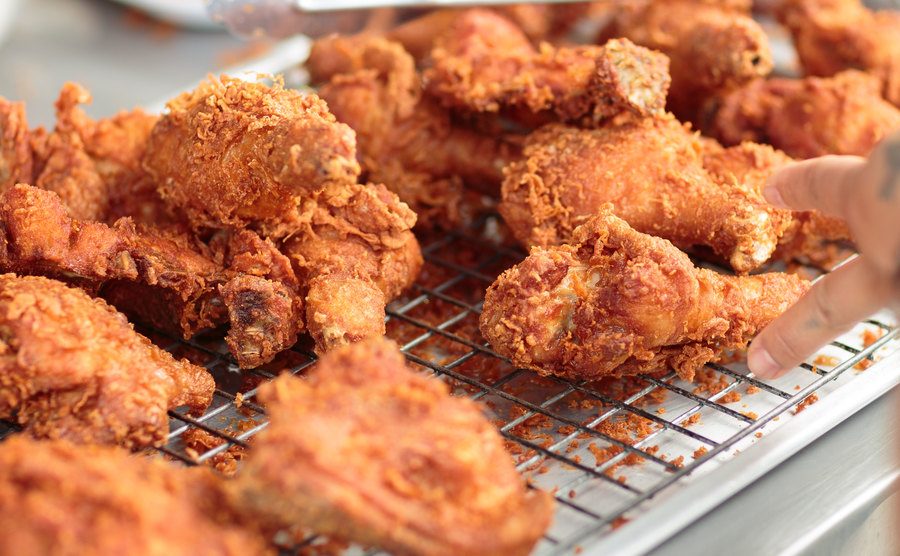 Take a hint and stay away from their chalky curly fries. You might be better off going somewhere else because the drinks are sickeningly sweet, and the chicken is extremely oily. But on some days, they live up to their promise of 'crispy, juicy goodness.'
Champs Chicken
Champs Chicken is sold in petrol stations and convenience stores all throughout the United States. The fact that Champs Chicken is located in a run-down gas station doesn't inherently make it a bad restaurant. What makes Champs Chicken horrible is their terrible food, really.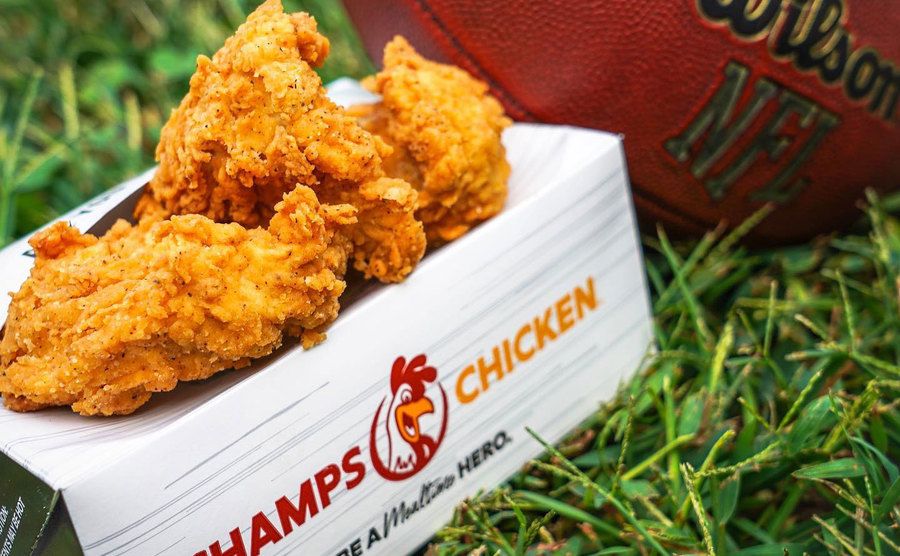 Champs manages to undercook the skin while overcooking the meat on their birds. The outcome is a mealy, greasy skin encasing insipid chicken slivers. Instead, travel a few miles more and spend a little more money to find a worthwhile option. Sorry, not sorry, darling!
Ruby Tuesday
Ruby's is truly breaking our hearts. They're on our list because we couldn't locate any information about the nutritional value of their dishes–not on their website, on the menu, or at the restaurant. They just want you to eat without being conscious of your meal. So much for the culture.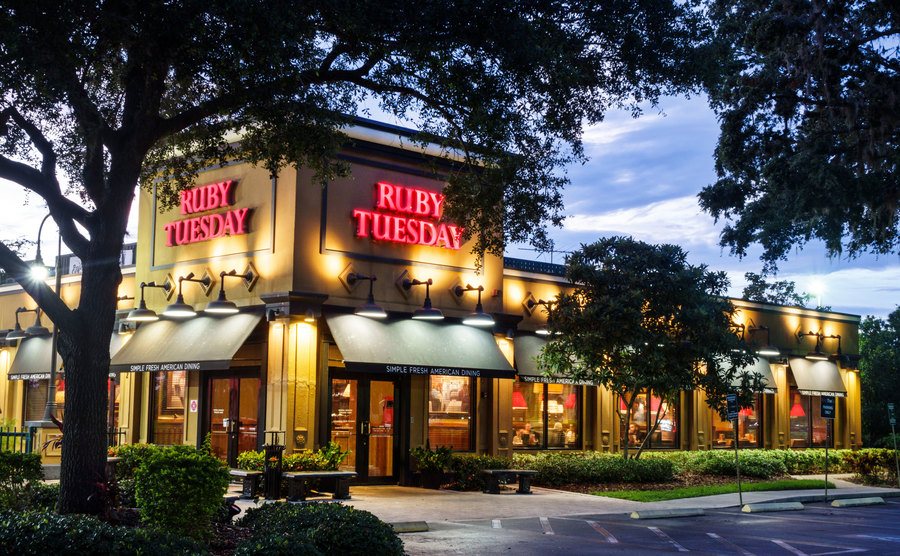 We'd like to believe Ruby wants her customers to be able to eat at her restaurants in the future because they're healthy. But they're doomed if Ruby refuses to reveal important information simply because it isn't the picture of health. But anyway, it isn't the end of the world.
Denny's
If you go to Denny's for breakfast, you may have great hopes, but prepare to leave disappointed. While we applaud Denny's for committing to offering cage-free eggs in all its locations by 2026, they're one of many fast-food businesses that continue to serve antibiotic-laced beef, leaving us speechless.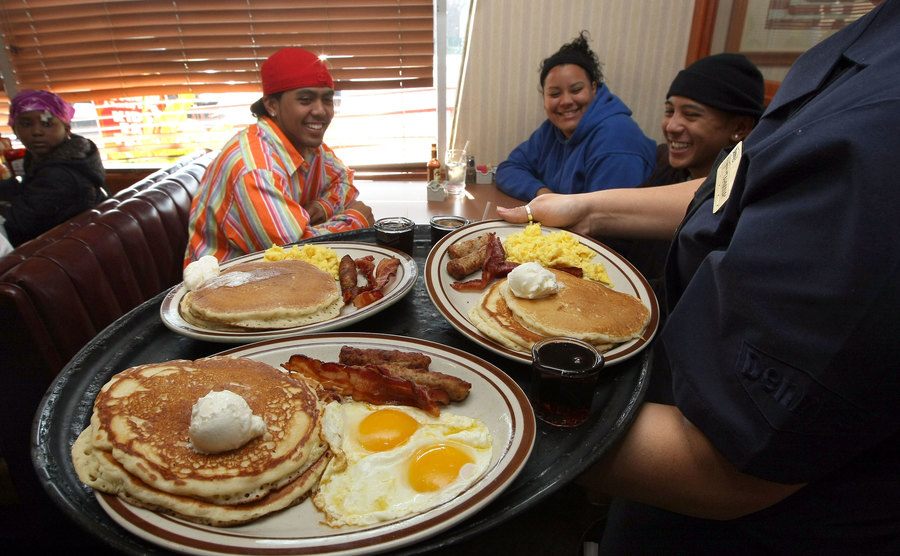 They haven't made any public announcement about antibiotic use in their supply chain. But, America will always love Denny's because they make themselves available round the clock. This is exciting news for a hungry American. Cheers to Denny's for always being there! We love you!
Uno Chicago Grill
They may be adored for their special deep-dish Pizza, but we can't vouch for its calories count. The famous Pizza and their Cobb salad both have over 900 calories. We all know what this means. So we don't need to get started on how disappointed we are.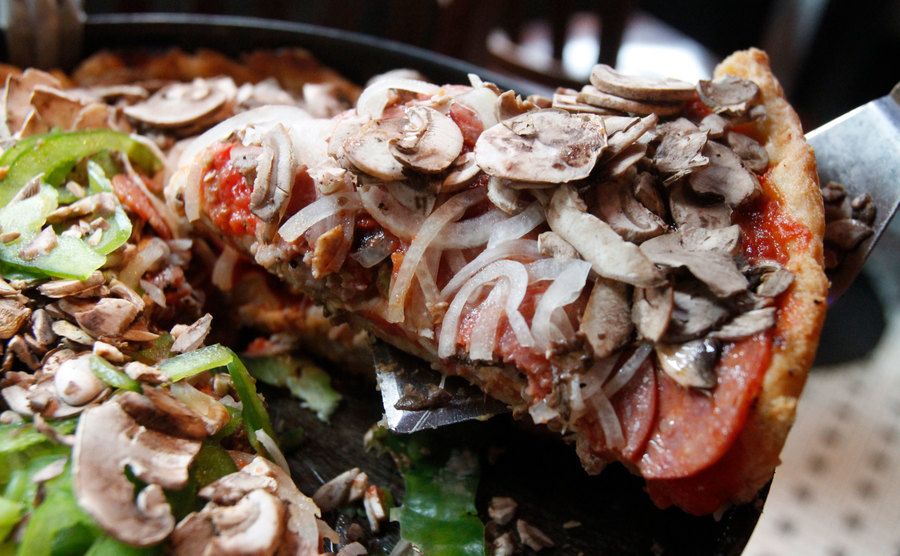 Uno's Mega Size Deep Dish Sundae also has a whopping 2,700 calories in it! We know, right? That's just one meal. When you plan to visit this Chicago spot, make sure you're not on any weight loss diet or, better still, consider making it your cheat day.
IHOP
When it comes to the food industry and business in general, if you snooze, you lose. It wasn't long ago that IHOP ruled the breakfast world. But we're guessing they didn't get the memo when all diets had one thing in common–carbs are the enemy.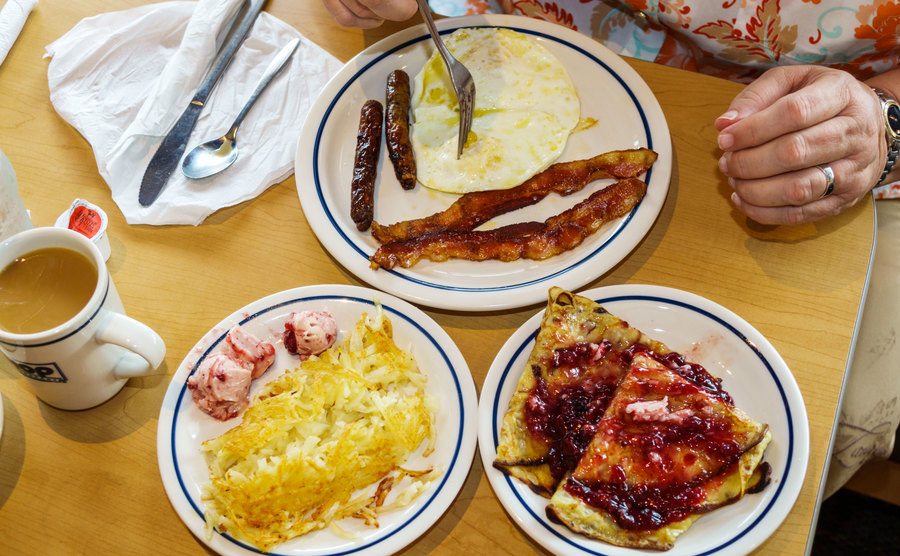 When a possibly never-ending war is waged against carbs, then a place that's well known for pancakes and waffles is likely to suffer. It doesn't matter how decorated the menu looks. It's simple to see why IHOP is struggling with keeping themselves and their customers happy.
The Cheesecake Factory
The Cheesecake Factory may have been successful in their choice of colors and branding, but it seems they are hiding something about their cheesecake's nutritional value (maybe…. probably… it isn't so nutritious after all), and that's why their website doesn't even provide any information on their food.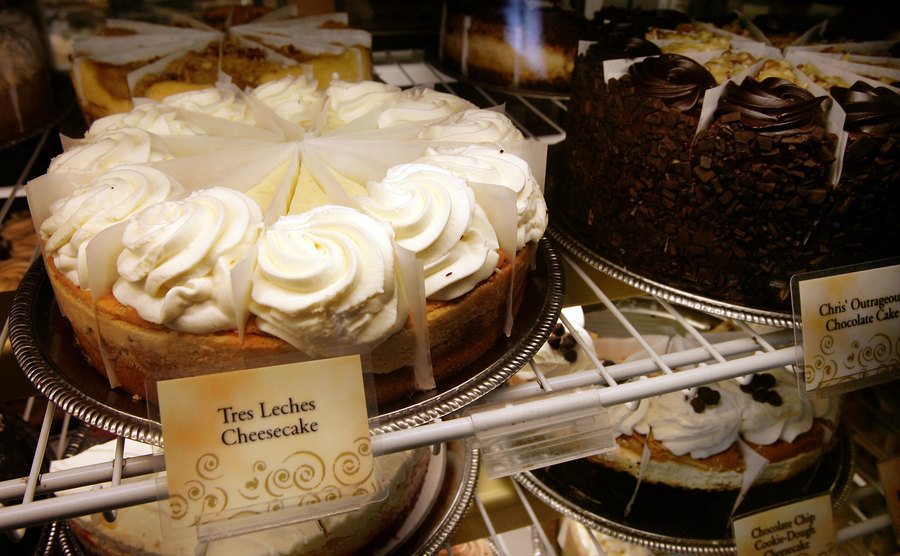 The Cheesecake Factory didn't share the figures until the government interfered, and state legislation required thorough disclosure of nutritional information. Before you decide to enter, the greatest strategy for surviving at this eatery is to run in the opposite direction. Or, check the information if you want to eat at your own risk.
P.F. Chang
It's hard to ignore P.F. Chang's blatant disregard for the blood pressure of individuals. A study was published about Chang's hot and sour soup, which had a whopping 7,980mg of sodium in it! After a while, things changed, but not exactly for the better.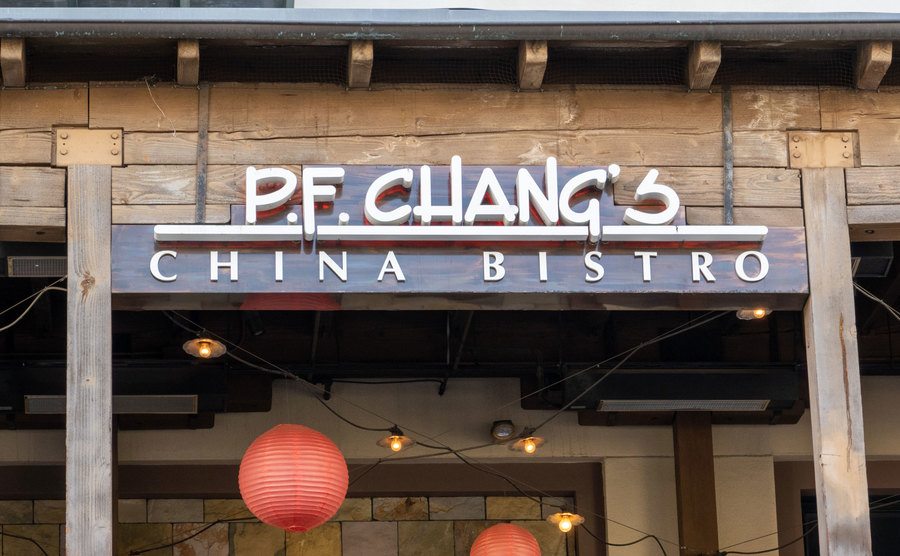 Later, their soup had been altered, and it increased the sodium content to 9,600 milligrams! We also detected over 30 menu items with more than 3,000 milligrams of salt, which is already 500 milligrams above the recommended daily limit. Need we say more?
On the Border
Normal restaurants always maintain an open-door policy about what is or isn't in their food. This is a huge triumph for folks who care about their health and body. However, the dietary labelling for "On the Border" omits information on trans-fat and sugar.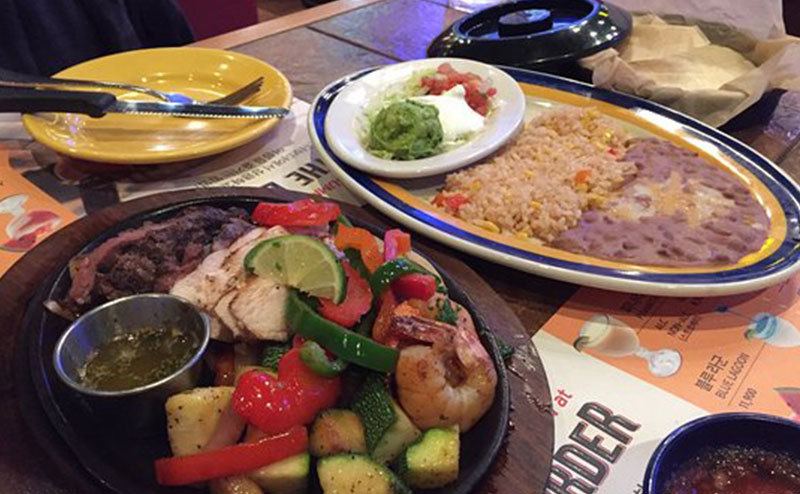 Is this purely coincidental? We don't think so. We're not one to issue warnings, but we must say that you should watch your back or should we say 'stomach' before stepping 'on the border'…literally..lol. Note: their steak gets a top rating anyway.
California Pizza Kitchen
Does falses advertising offend you? Of course, it does! It borders on deception and under delivers on marketing promises. So, when does Pizza become a folly…we mean…. like a fraud? The pizzas from California Pizza Kitchen are marketed as being wonderful, but they aren't really so.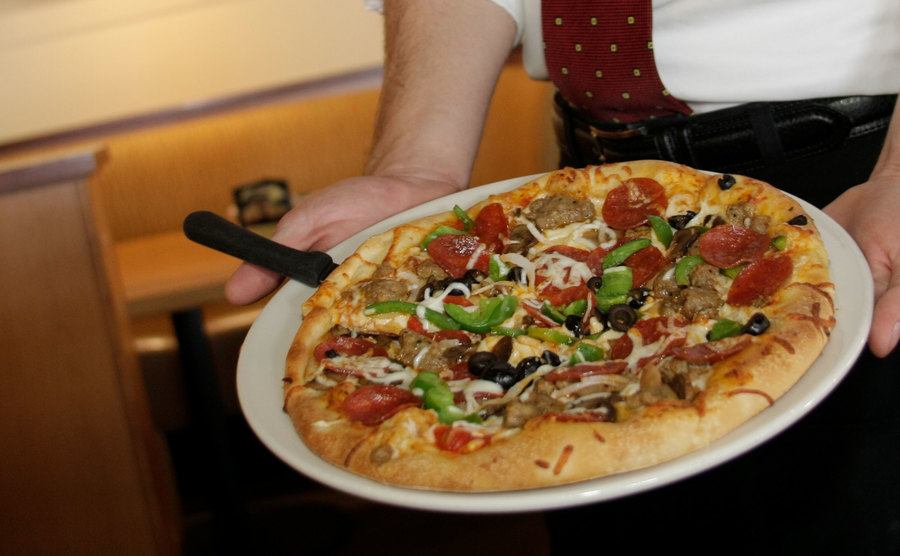 They dragged their feet when it came to removing partly hydrogenated oils from all of their Pizza. A few years ago, they had to recall its frozen pizzas after detecting little plastic pieces in the pizzas. Seriously? Somehow, we were hoping they would make this ranking a little harder.
Bob Evans
The last few years have not been kind to this restaurant. It's been hampered by anything from dubious business ventures to altered eating trends in the US. Despite everything they've picked up along the way, they didn't get the part about adjusting the menu as the consumer preferences change.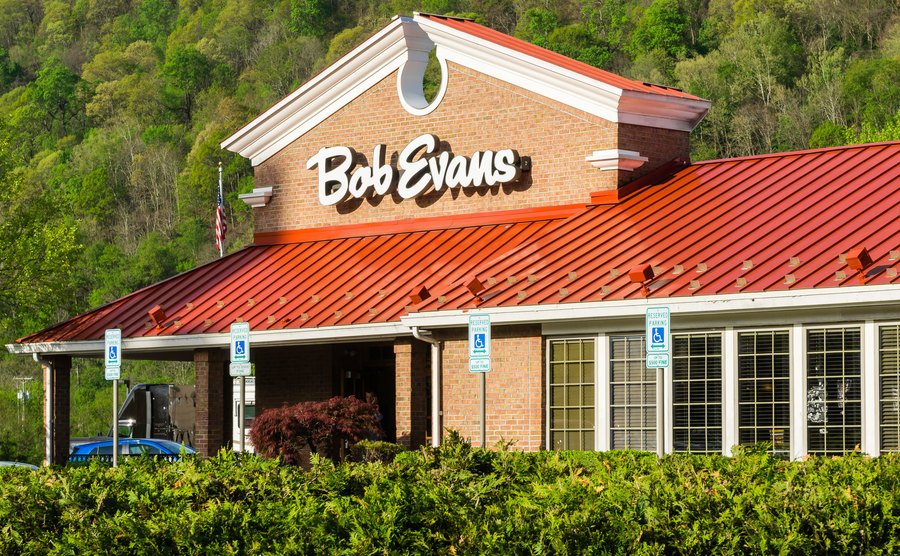 What used to be a reliable source of American comfort cuisine is now a hit-or-miss cafe where the food is more often than not depressing. Maybe good market research and some beautiful and heartwarming rebranding will bring life to the tables of this fast-food restaurant.
Buffalo Wild Wings
If you have a list of the different restaurants whose chicken wings you've tried, then you should agree that some are more ironically tastier than buffalo wings. That's generally good for you people so you can have a variety of good food, but is it good for the Buffalo chain of restaurants?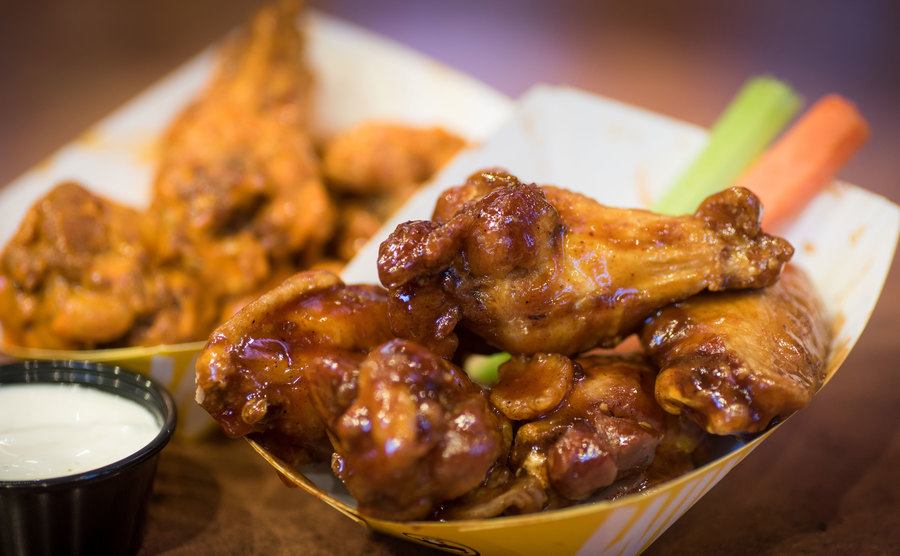 Buffalo Wild Wings, which began in Ohio and now has over 1,200 outlets throughout the world, has recently closed some of its stores. Who do we blame? Lol…None of our business. But you could consider visiting a Buffalo Wild Wings food outlet today. For the culture!
Souper Salad
You're probably expecting them to live up to the 'super' in their name, but we're sorry. You're about to be let down. It used to be a good spot to grab a quick bite, but its quality has deteriorated dramatically in recent years to what seems irredeemable.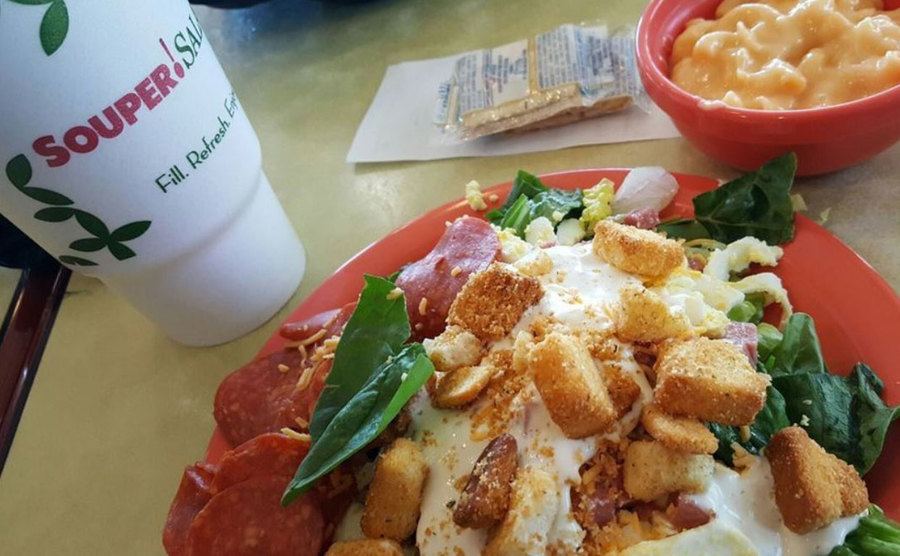 We must say the food quality is euphemistically exceptional. In the end, whatsoever soup you choose will be depressing. A taco bar is available at some Souper Salads spots, but it's not worth the risk. We don't want to get into the details but check out their reviews.
TGI Fridays
One thing that still keeps us happy with this restaurant is its name. However, TGI Fridays used to be a nice place to eat in the 1980s. But times have changed. There's really not much to see on TGI Fridays' menu.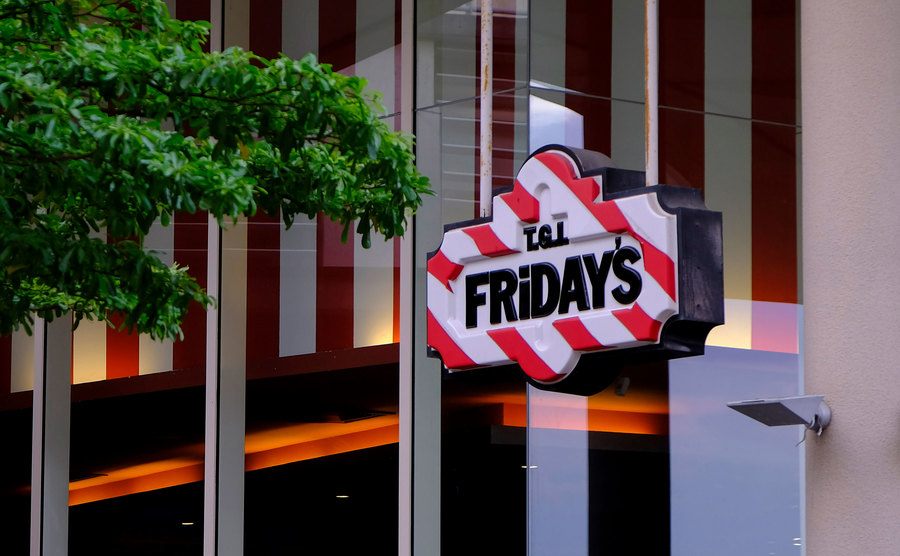 With nothing much to offer, it appears that this casual dining chain is on the verge of being phased out, which is expected because the input always determines the output anyway. Whatever happens to TGI Fridays, we sincerely wish them all the best in their future endeavors.
Hooters
Hooters may have been on to something when they opened their stores in the '80s, but the show of cleavage isn't a good idea these days. Some speculate that the dip in sales is due to a falling interest of objectifying women in today's progressive environment.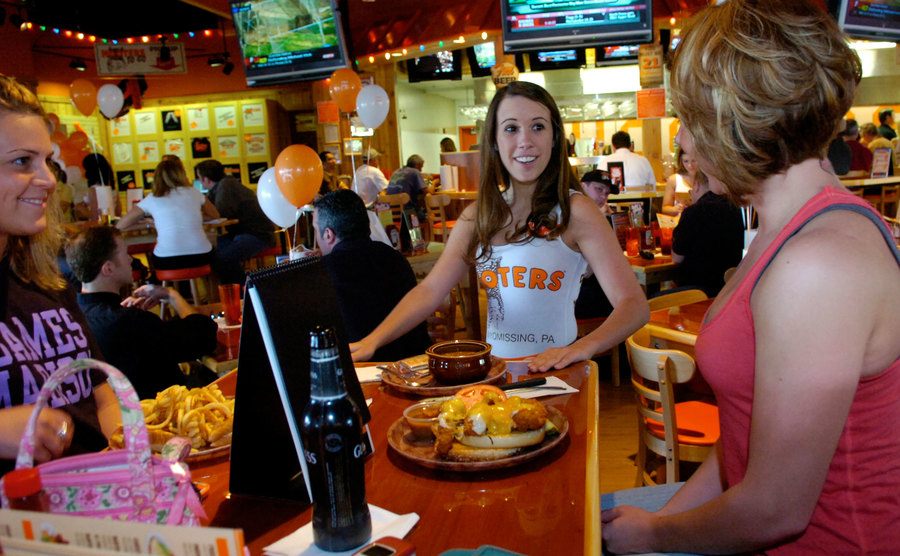 Many people get uneasy when they visit Hooters, so can you imagine what it's like to work there as a waitress? Uh-hmm…not really, but it is likely uncomfortable. So, people would rather pass on the chicken and eat somewhere else altogether. On this note, we are giving this list a hooting end. We are sure you now have something to think about as you approach the doors of the millions of fast-food restaurants in the country. Ciao!