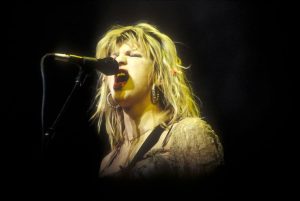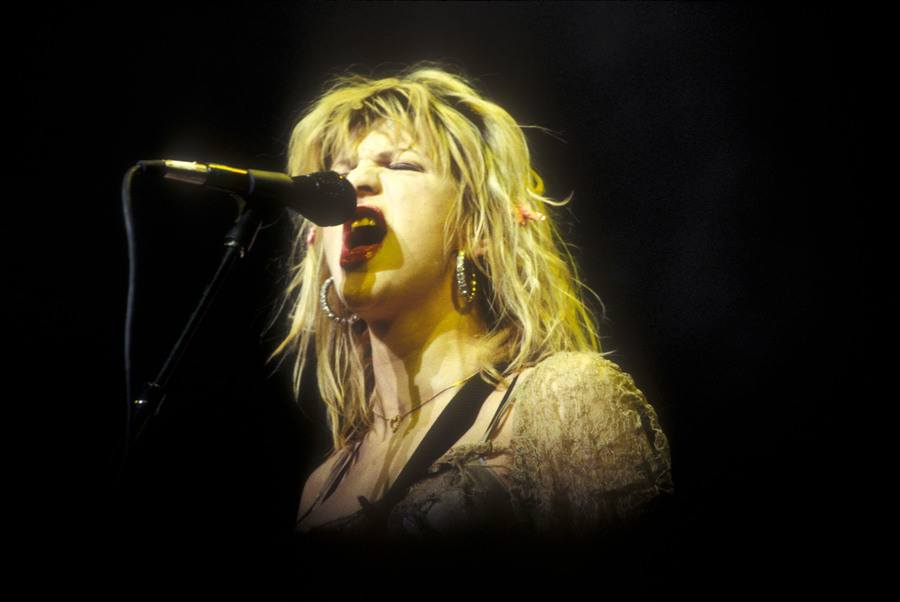 Your Favorite Rock Gods and Goddesses Throughout the Ages
By Yuri S.
---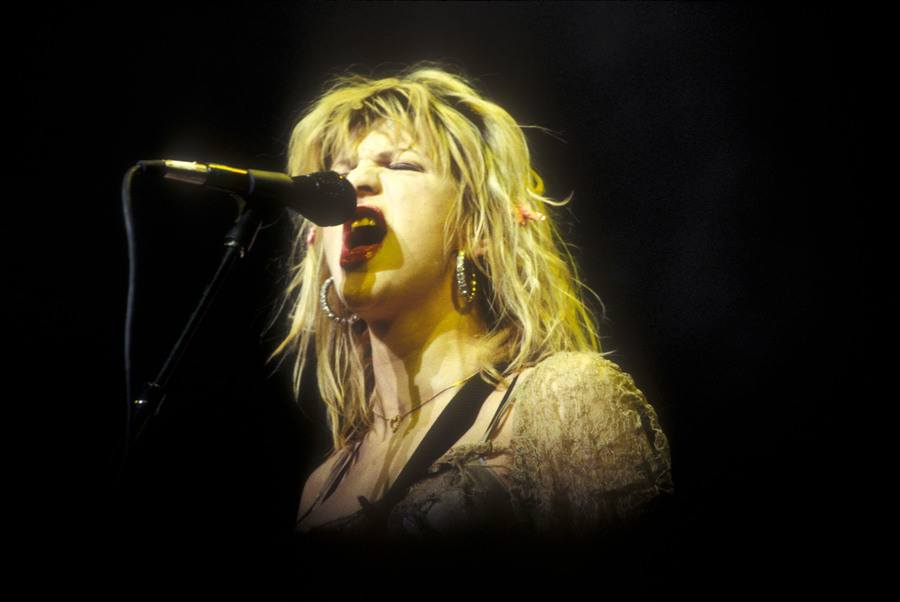 Rock stars have been some of the most recognizable figures in popular culture. From the genre's founders to modern big-name musicians, few industries have had as much impact on mainstream culture and the world at large as music has. If there's one thing that entertains as much as rock stars' music, it's the wild stories that circulate about their behavior.
These are the actions that, on the surface, appear to be far too bizarre to be genuine. They are, however, absolutely real. There are names remembered and often unforgettable for their strong voices, outrageous actions, and catchy tunes. Some of these celebrities were so well-known that you couldn't take five steps without hearing about them. But, what happened to them? Read on to learn more about Hall & Oates, Sting, the Beatles, and more.
Hall & Oates
Hall and Oates fused rock, soul, and pop to create catchy, sad, and extremely popular music. Philadelphia's booming music industry fueled their professional relationship, and few have been able to match it in terms of popularity and durability. Daryl Hall and John Oates collaborated on one hit song after another during their fifty-year career. They had a lot of successes, like "Out of Touch" and "Kiss On My List," and they managed to stay close throughout – which is unusual.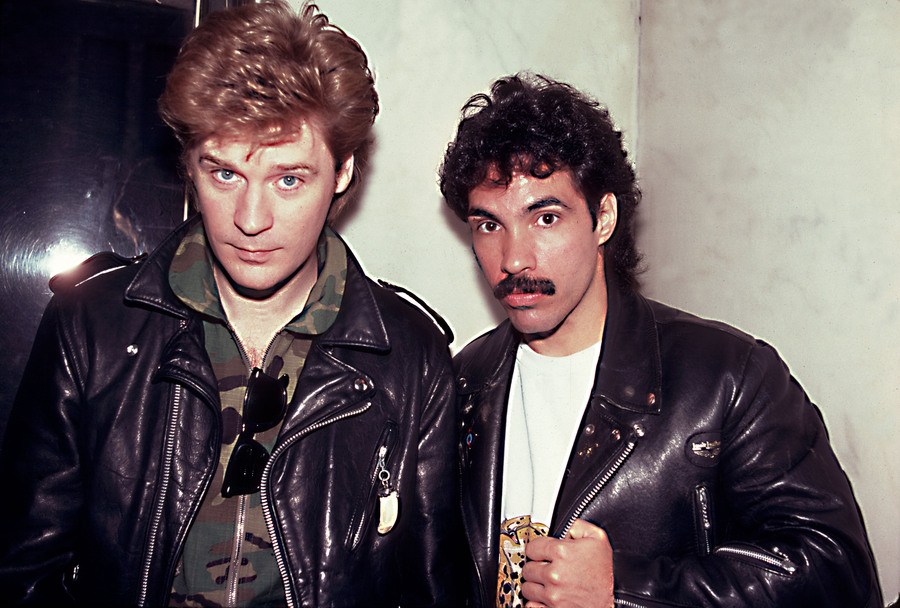 In a 1983 interview, Oates was asked how they were able to stay professional together for so long, and he said that they were aware of their artistic differences and that they had to work hard to overcome them. Their relationship has paid off handsomely, as they are the world's third best-selling musical duet, having sold over forty million records worldwide.
Hall & Oates – Today
In 2003, they were inducted into the Songwriters Hall of Fame, and in 2014, they were inducted into the Rock and Roll Hall of Fame. They were honored with a star on the Hollywood Walk of Fame in 2016, and a year later, they planned a summer tour across the United States.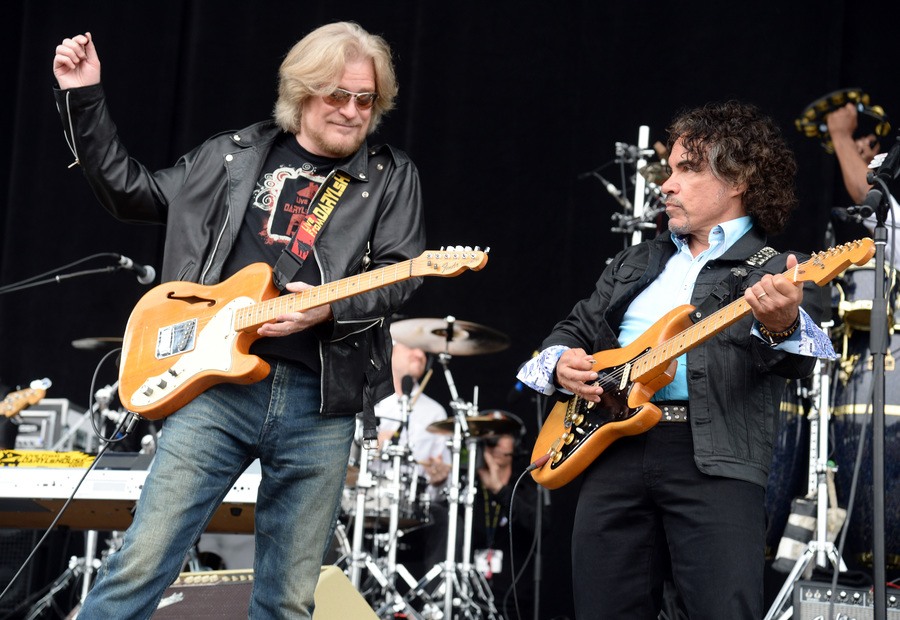 Oates has said that neither of them like being referred to as "Hall & Oates," claiming that it is not something they have ever desired or enjoyed. On all of their albums, they are credited as "Daryl Hall and John Oates." In 2019, the pair started on their first Latin American tour and afterward played for the first time in Spain.
Jared Leto of Thirty Seconds to Mars
Jared Leto is an actor and musician who is most known for his role as a transgender woman in the Academy Award-winning film "Dallas Buyers Club." Leto was destined for musical greatness with his piercing blue eyes and lovely demeanor. His band, Thirty Seconds to Mars, has sold fifteen million CDs worldwide and received a slew of prizes.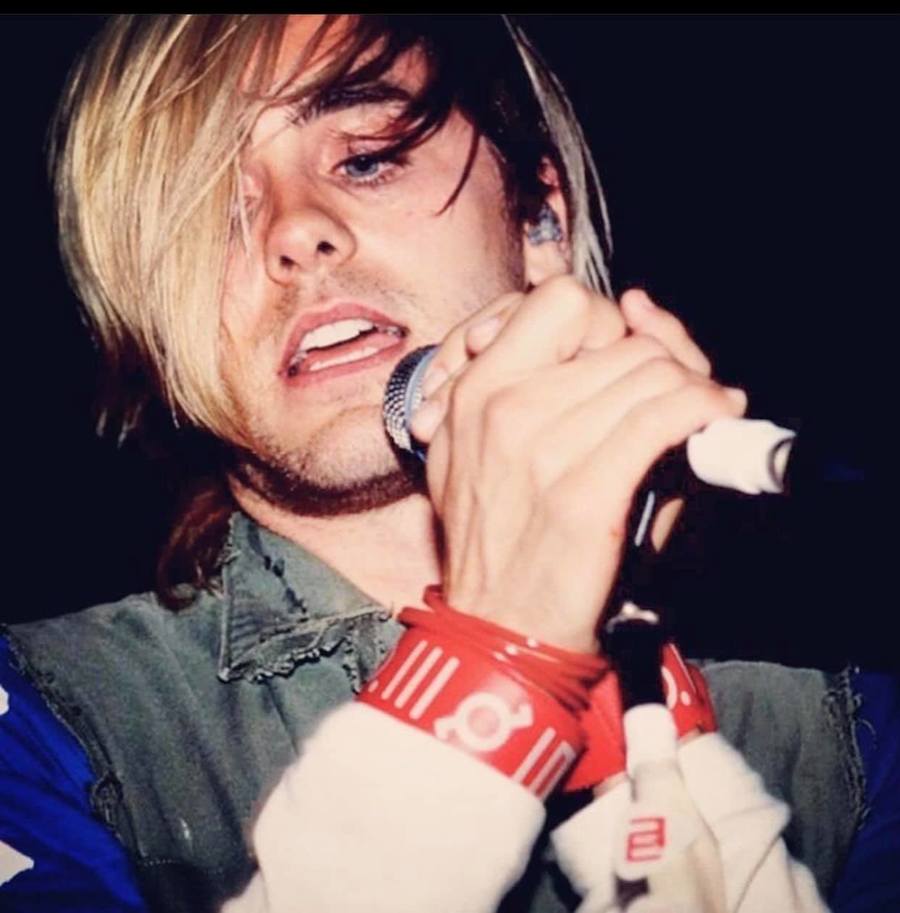 Leto stated on the record that he wanted to make music that was harmonious and told an evocative tale. All of the band's music videos, including "The Kill," "Kings and Queens," and "Up in the Air," were directed by Leto. It wasn't the only place where Leto would build a reputation for himself in the entertainment industry.
Jared Leto – Today
Leto has evolved into a triple threat in Hollywood. He earned an Academy Award, a Golden Globe Award, and a Screen Actors Guild Award for Outstanding Supporting Actor for his work in "Dallas Buyers Club." He starred in "Fight Club," and, like The Joker in "Suicide Squad," he notoriously spilled blood from his brilliant green slacks.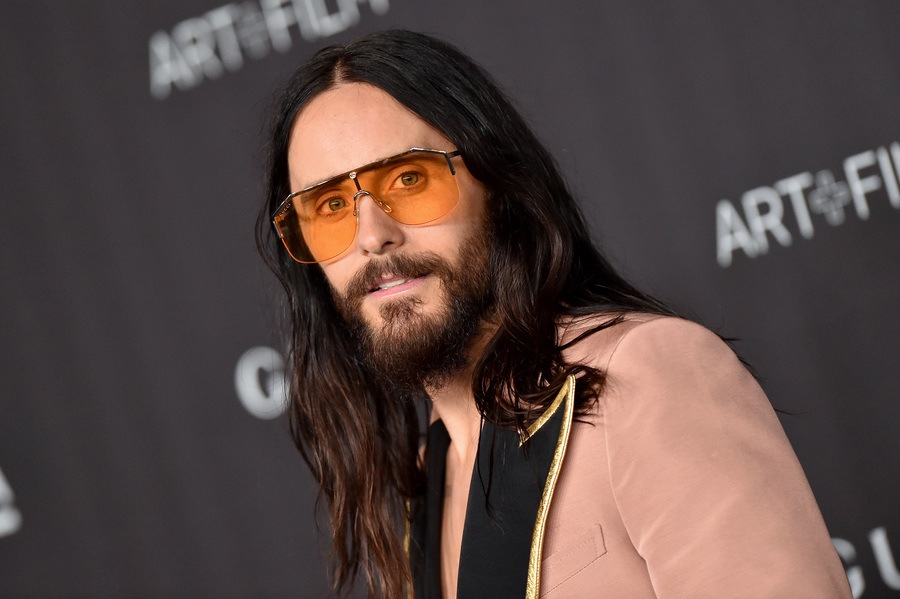 When it comes to his job, no one can accuse Leto of being lazy. He's a method actor who spends a lot of time researching his parts. He stays completely in character throughout the filming process, which must be fantastic for everyone else involved. He's also in his thirties, somehow.
Dave Grohl of Nirvana and The Foo Fighters
As the drummer for Nirvana and a founding member of the Foo Fighters, Dave Grohl gave alternative music its driving pulse. He has one of the most spectacular rock credentials in history, having played a key role in the formation of three major bands. He began his career with the band Nirvana, which helped to establish the grunge genre in the early 1990s.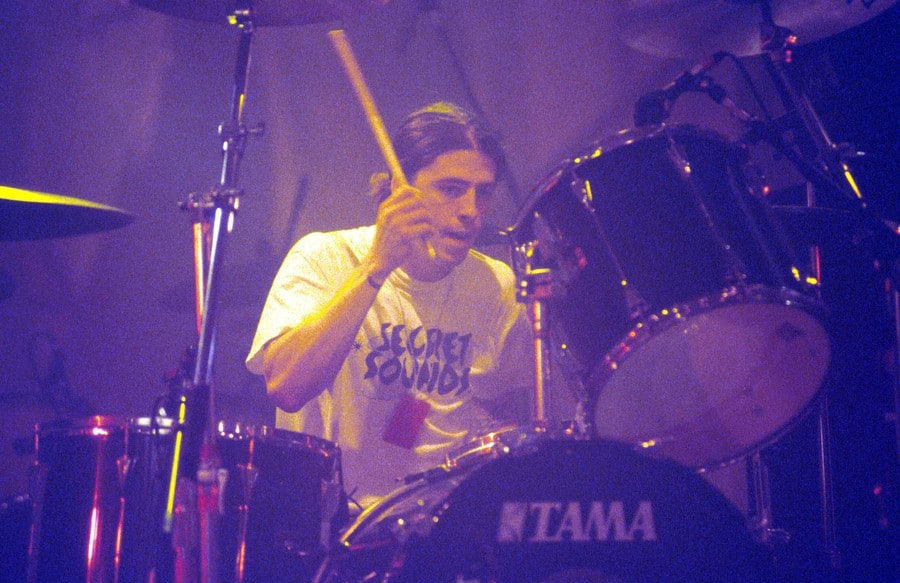 After Nirvana disbanded, he formed the Foo Fighters, who have nine studio albums to their credit and are considered classic examples of new rock. Grohl is also a member of The Queens of the Stone Age, a well-known rock band, and he shows no signs of slowing down.
Dave Grohl – Today
Grohl was reportedly the world's third-richest drummer in 2012, behind only unstoppable names like Ringo Starr and Phil Collins. He's one of the most prominent drummers in the world today, but his abilities extend beyond the drum kit; he also contributes his voice and guitar talents to the bands with whom he collaborates.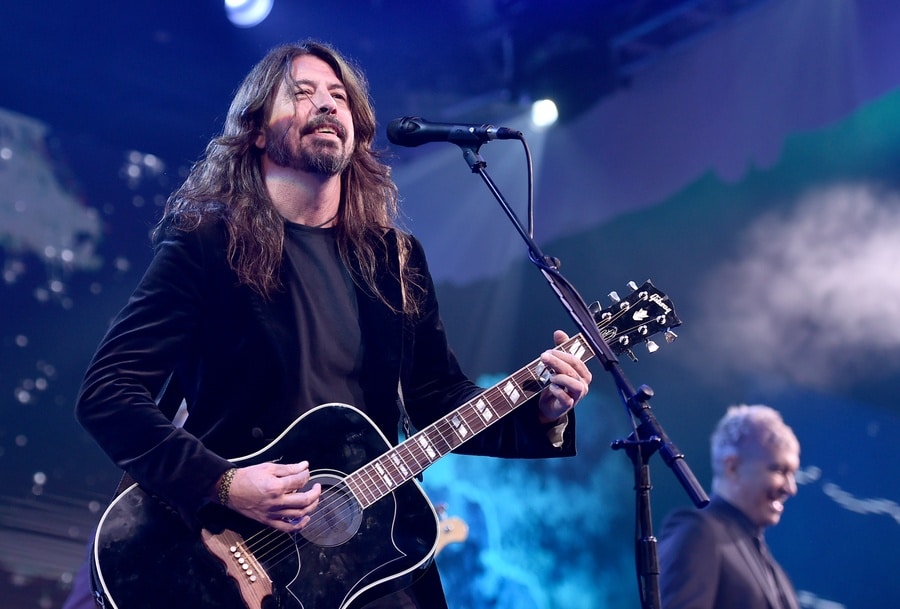 Grohl is an outspoken supporter of LGBT rights and routinely writes on the risks of substance usage, claiming to be as clean as possible. Without a doubt, the early death of his buddy Kurt Cobain played a role in his decision. Grohl is a dedicated parent and husband outside of music. Since 2003, he has been married to television producer Jordyn Blum.
Pat Benatar
Pat Benatar was one of the most successful female vocalists in the early 1980s because of her polished mainstream pop/rock sound. Her music was plain pop/rock below all the hoopla, despite her appearance as an arena rocker with her power chords, aggressive sensuality, and forceful vocals. Benatar's debut album, released in 1979, charted at number 12 in the United States.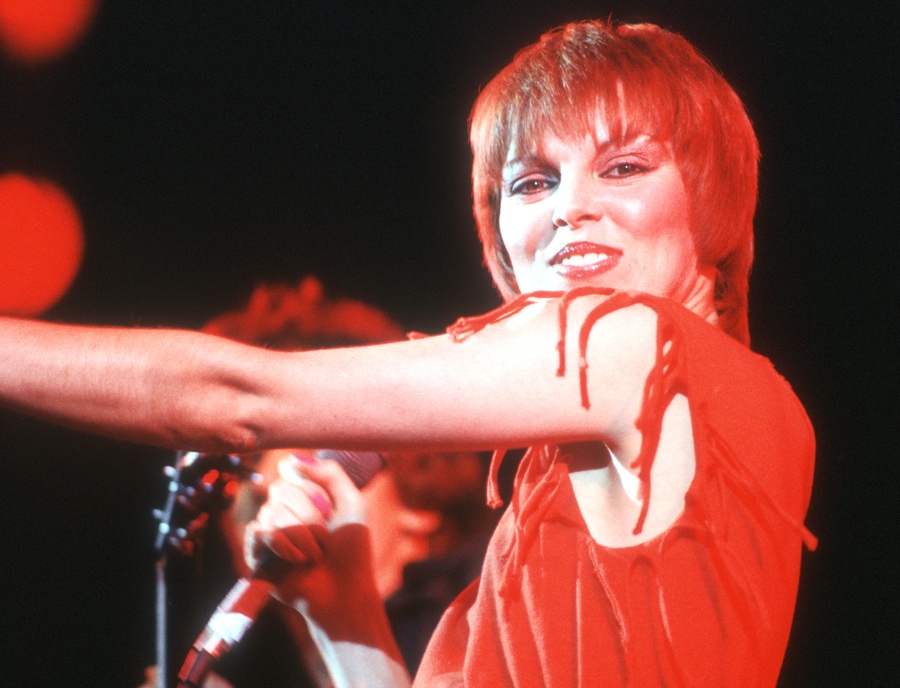 Her next release was an EP that included "Hit Me With Your Best Shot," which debuted in the US Top Ten and went on to sell over a million copies and achieve gold certification. Benatar was an icon of the 1980s. Songs like "Shadows of the Night" and "Love is a Battlefield" helped her gain even more popularity. These songs, along with a slew of others that you can still hear on the radio if you look hard enough, helped make Benatar into one of the finest female rock artists of all time.
Pat Benatar – Today
Benatar has four Grammys and two RIAA-certified multi-platinum albums under her belt, yet she has only released one new album since 1997's "Innamorata." Her album "Go" was published in 2003, but it did not have the same level of popularity as most of her prior work. Benatar's next major undertaking was the release of her memoir, "Between a Heart and a Rock Place," in 2010.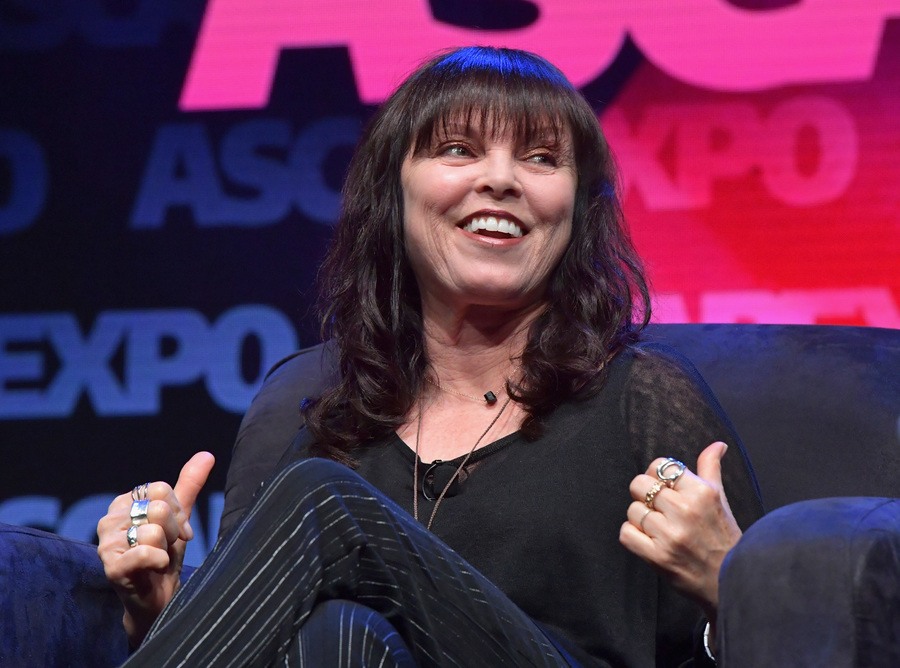 In 2015, she published "One December Night," a Christmas song, and in 2017, she recorded "Shine," a song in support of the Women's March, albeit it wasn't even as successful as the march, which is saying something. Benatar also released "Dancing Through the Wreckage" in 2017, which served as the main song for the film "Served Like a Girl."
Billy Idol
Due to the introduction of MTV in the early 1980s, Billy Idol, along with Duran Duran, was one of the first young pop/rock performers to attain great popularity. Idol soon rose to fame because of his bad-boy good looks and an enticing combination of pop songs, punk attitude, and dance rhythms. But his career was momentarily hampered by hard living. Idol rose to prominence as a member of the punk rock band Generation X. He went on to have a successful solo career, with tracks including "Dancing with Myself" and "White Wedding."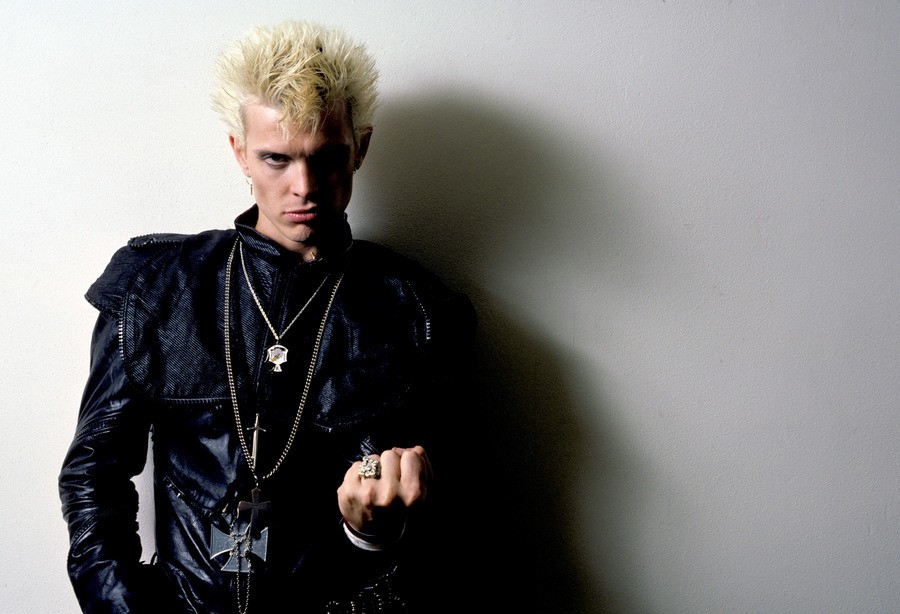 He was a member of the Second British Invasion in the United States, which was fueled by MTV and saw the popularity of punk rockers skyrocket. His rocker lifestyle finally got the best of him in 1994, and he collapsed outside a bar. Idol made a cameo appearance in Adam Sandler's film "The Wedding Singer" in 1998. His music career, on the other hand, has been on the decline since the 1990s.
Billy Idol – Today
In 2005, Idol released his first album in twelve years, reintroducing him to the music community. In 2006, he returned to performing and worked on recordings with other musicians. In October of 2014, he released his ninth studio album. The show "Kings and Queens of the Underground," which he'd been working on for four years, turned out to be a hit.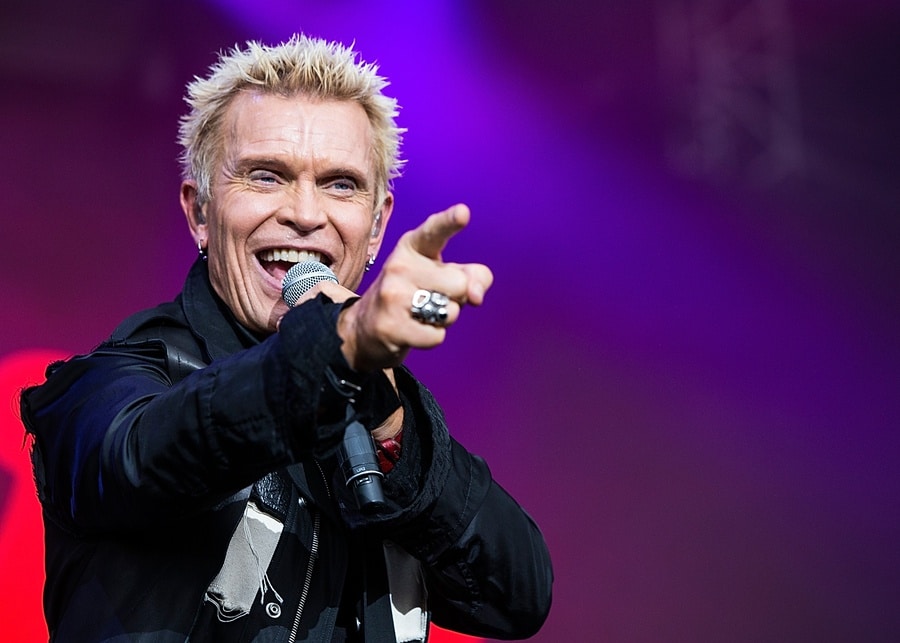 Idol is still going strong in both his music and his personal life. In early 2020, he appeared in "Billy Never Idles," a public service ad about air pollution caused by idle automobiles in New York City. In 2020, Idol collaborated with Miley Cyrus on the song "Night Crawling" for her "Plastic Hearts" LP. In 2021, he released his first new song in seven years, the melancholy "Bitter Taste," which served as the first single off the four-track EP "Roadside."
Jon Bon Jovi
Jon Bon Jovi is a musician and actor best known for being the main singer and founder of the rock band Bon Jovi. Unlike many of the rock bands and adolescent music heartthrobs of the 1980s, Bon Jovi never went off the rails. When his band was formed in 1983, their popularity skyrocketed right away. They began making albums and touring the world to sell-out crowds. Their hit list includes "Livin' On A Prayer" and "It's My Life."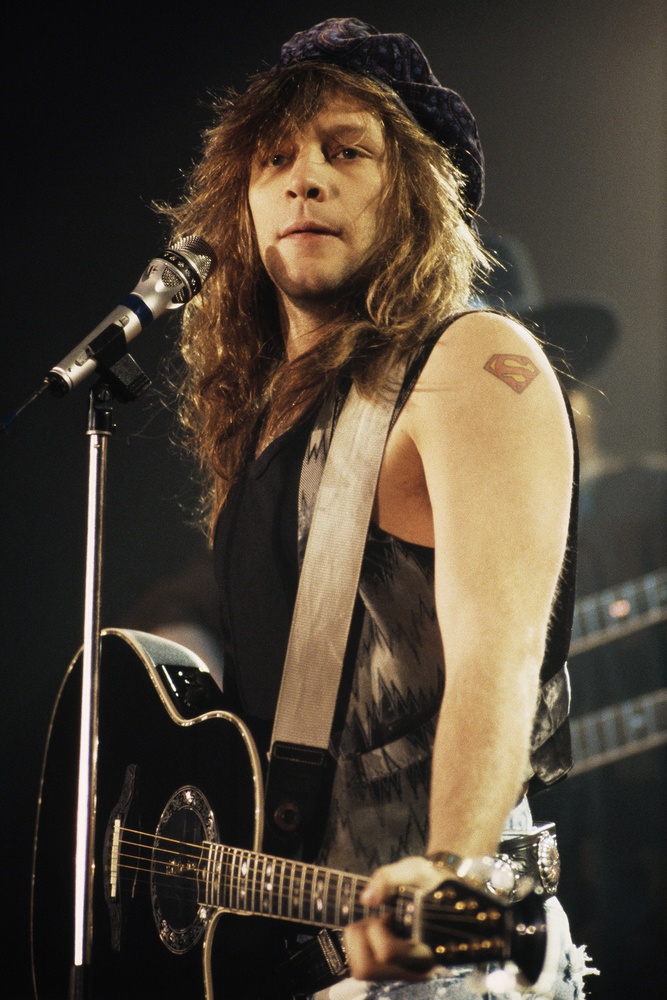 The band has sold over a hundred million records globally to date. Jon was a star guitarist, capable of producing deep rhythms as well as searing solos on his guitar. He's been dubbed the sexiest rock star in the world and is one of the most powerful and influential figures in the music industry.
Jon Bon Jovi – Today
Jon Bon Jovi continues to tour the world, delighted to play for his loving fans. Aside from music, he has made a name for himself in the realm of philanthropy. He frequently appears in public to raise money for the American Red Cross, Habitat for Humanity, and his own charity, The Jon Bon Jovi Soul Foundation, which fights hunger and homelessness in the United States.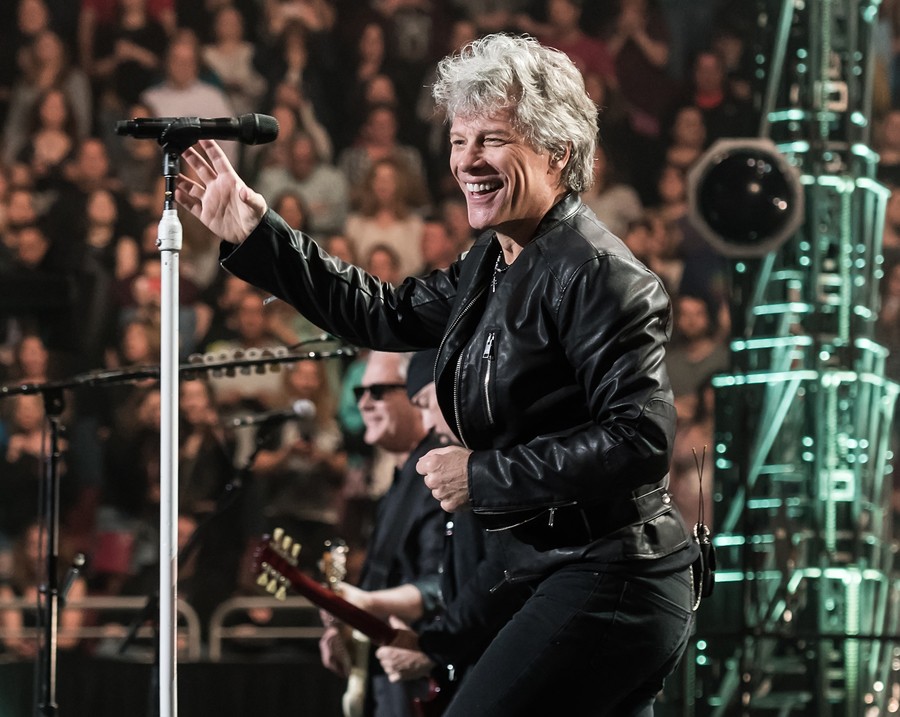 Bon Jovi made news in 2004 when he became a co-founder and controlling owner of the Philadelphia Soul of the Arena Football League. (He later dropped out of the team.) He and the band gave $1 million to Oprah Winfrey's Angel Network the next year. After topping the 2017 fan poll with over eleven million votes, he was inducted into the Rock & Roll Hall of Fame in 2018. He has three boys with his wife, Dorothea, whom he married in 1989.
Steven Tyler of Aerosmith
Steven Tyler began his musical career as a drummer and singer before becoming the flamboyant and colorful frontman of the rock band Aerosmith. Aerosmith's popularity in the 1970s was overshadowed by ongoing drug troubles, yet they continued to produce blockbuster hit after hit. Word has it Tyler had a lot of trouble keeping his cool.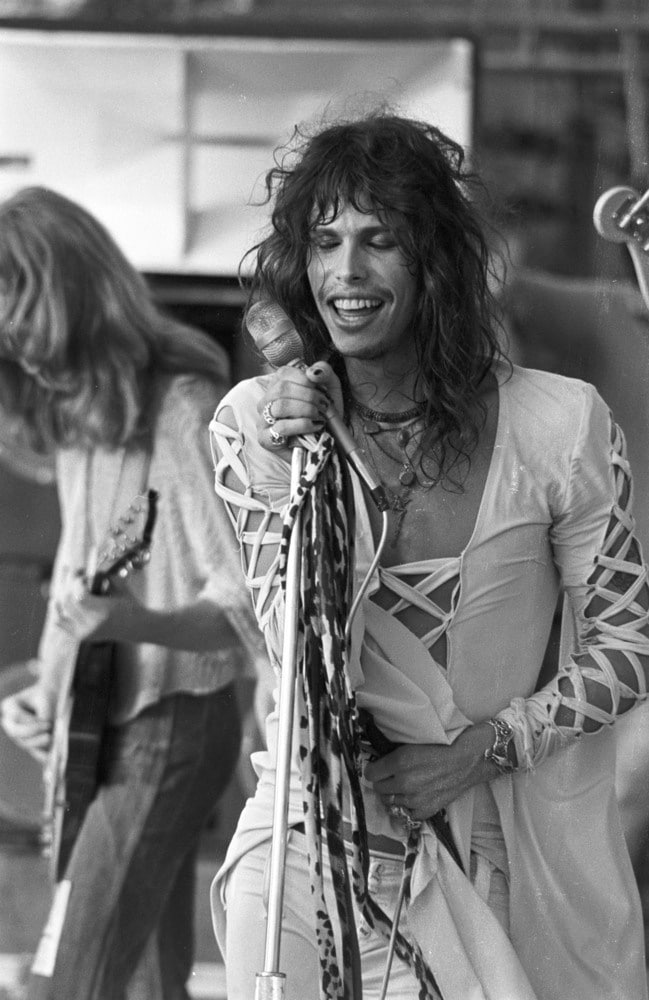 In the 1980s, he had to go to treatment, which helped the band re-ignite. "Pump," their 1989 album, sold over five million copies in the United States alone and spawned three top-ten hits. Tyler's performance, in particular, was outstanding, garnering the band their first Grammy nomination. Of course, the band had a string of hits prior to this, but it catapulted them into the top echelon of rock performers.
Steven Tyler of Aerosmith – Today
Tensions in the band have always existed, but they reached an all-time high between 2009 and 2010. Tyler reverted to his old ways, fell off the stage during a performance, and then went on to become a judge on "American Idol" without alerting his family. Thankfully, the band reunited after therapy to continue making songs.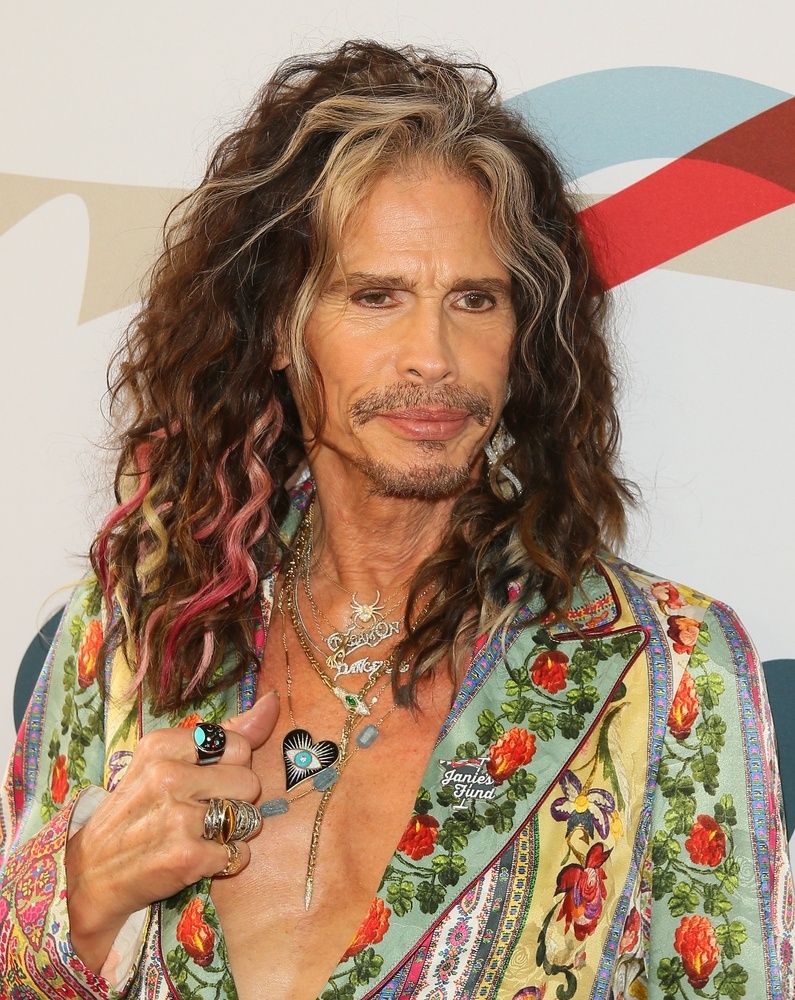 After winning the ASCAP Founders Award, Tyler and his songwriting collaborator, Joe Perry, were inducted into the Songwriters Hall of Fame. Tyler didn't stop there; in 2016, he released his debut solo album, "We're All Somebody From Somewhere." While the album was not particularly memorable, it generally received positive feedback. It debuted at number one on the Billboard Top Country Albums chart in the United States.
Gwen Stefani of No Doubt
Gwen Stefani has achieved success as a solo artist and as a founding member and lead vocalist of the ska-punk band No Doubt. The band became famous for their singles "Don't Speak" and "Just a Girl" in the mid-nineties. Stefani went on to have a successful solo career and create L.A.M.B., her own apparel brand.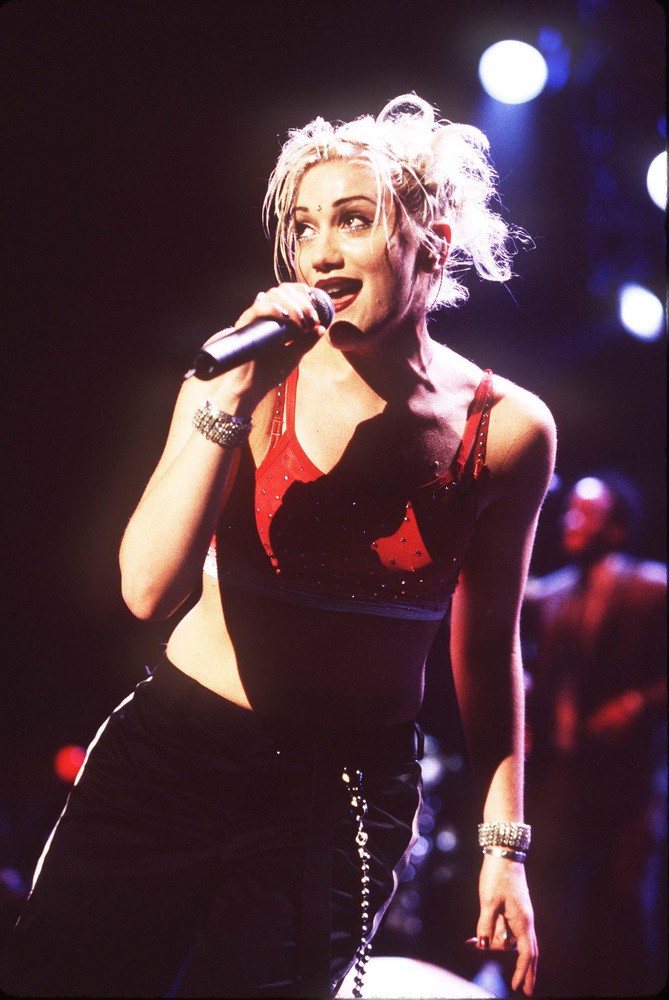 Stefani's tumultuous relationship with fellow bandmate Tony Kanal made headlines. The band is still going strong, but Stefani embarked on a solo pop music career in 2004, releasing her debut studio album, "Love. Angel. Music. Baby." "Hollaback Girl" and "Rich Girl" were two of the album's biggest singles. It spent the whole decade at number 72 on the US Billboard 200.
Gwen Stefani – Today
Stefani has expanded her career outside of music. She designed her own line of apparel that was highly influenced by Japanese culture. Between 2002 and 2016, she was married to British musician Gavin Rossdale, with whom she had three boys. Stefani has received multiple honors for her solo work, including a World Music Award, an American Music Award, a Brit Award, and two Billboard Music Awards.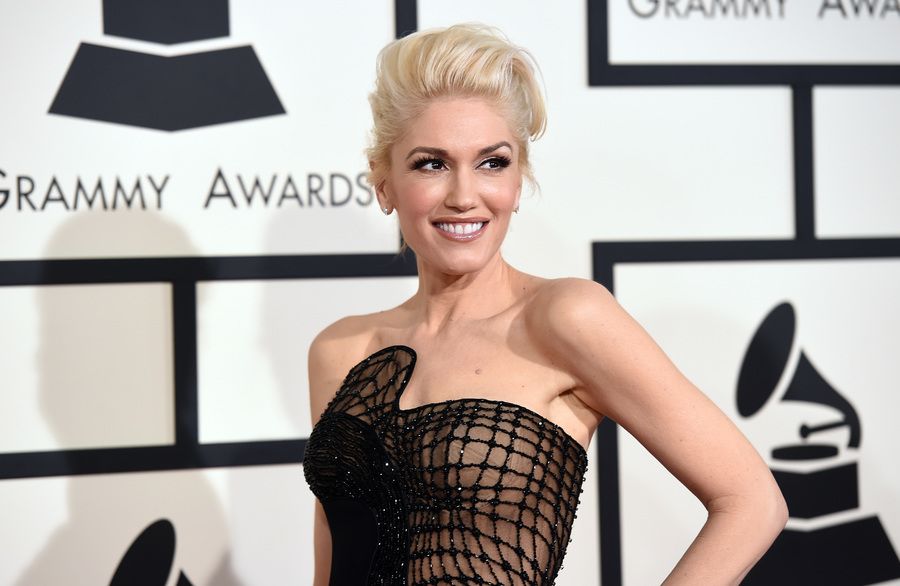 Stefani reconnected with her No Doubt bandmates in 2012 after joining them on a nationwide tour in 2009. They had a joint performance at the Teen Choice Awards in July and shortly after released "Push and Shove," their first studio album together in over 11 years. Stefani is a judge on the NBC reality show "The Voice," and in 2021, she married co-judge Blake Shelton. She's appeared in a number of TV shows and films, the most well-known of which is "The Aviator."
Keith Richards of The Rolling Stones
The Rolling Stones' biography begins in October 1961, when two of the band's founding members, Mick Jagger and Keith Richards, met at a railway station in Dartford, England. Richards is one of the few people who has escaped the effects of his risky behaviors. He is one of the rock superstars that still inspires new artists.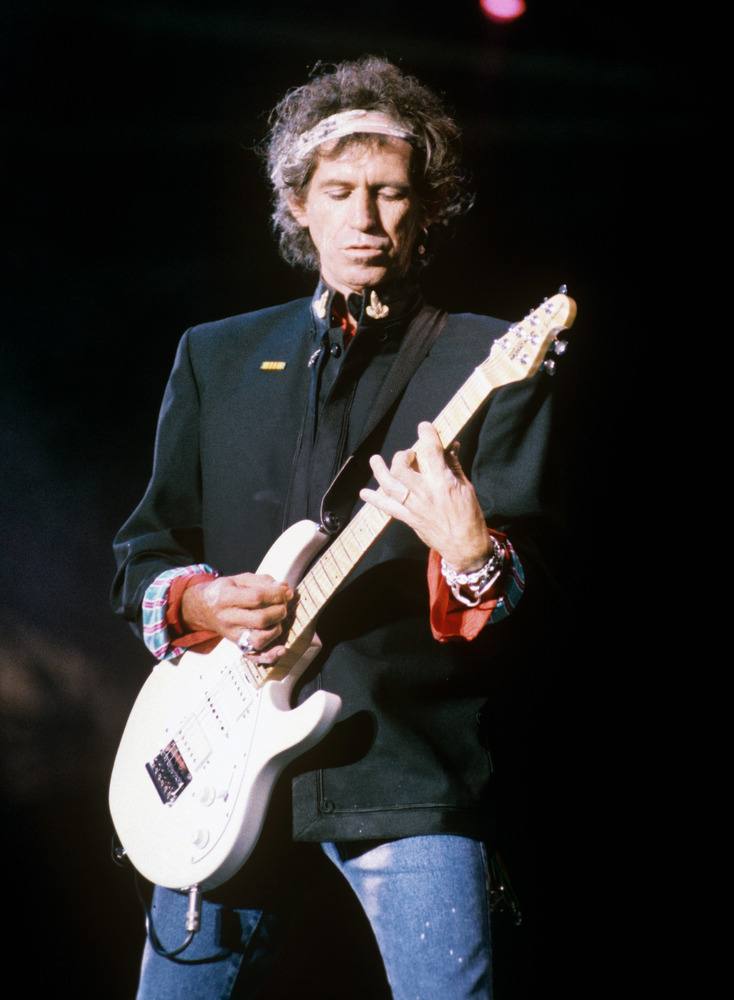 The band is known for singles such as "(I Can't Get No) Satisfaction" and "Jumpin' Jack Flash," among others. Richards frequently stated that two authors on a song are better than one, and as a result, he collaborated with others on a regular basis, most notably Steve Jordan. It must have worked, hence his induction into the Songwriters' Hall of Fame in 1993. His poor habits, however, came back to haunt him.
Keith Richards – Today
The Rolling Stones began their 50th-anniversary celebrations in 2012, performing a couple of major concerts, and they kept traveling until 2015. Richards began work on his third album while playing with his band, the X-Pensive Winos, at this time. Richards not only struggled with his difficult rocker lifestyle, but a bizarre accident in Fiji in 2006 nearly claimed his life. It happened during The Rolling Stones' European tour, requiring them to postpone many of their gigs.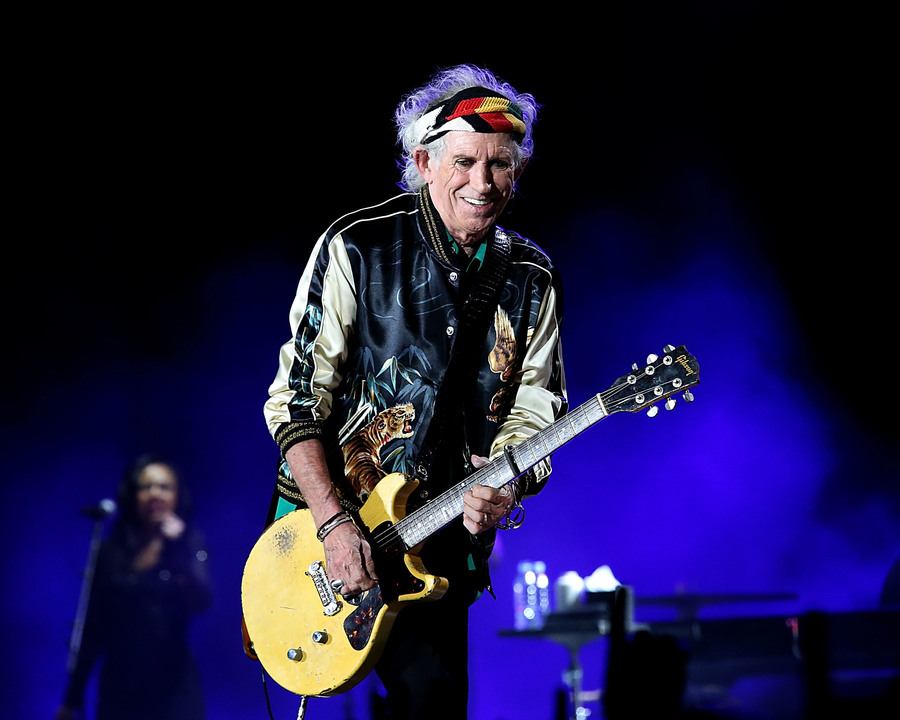 Richards was injured after falling out of a tree while trying to harvest coconuts. It was initially thought to be a concussion, but it was subsequently discovered to be significantly more serious, necessitating life-saving surgery. He made it, thankfully. In terms of his connection with Jagger, he considers him a snob but still adores him.
Gene Simmons of KISS
Kiss was a memorable band for anybody who liked rock, thanks to their crazy face paint, flamboyant behavior, and loud, explosive songs. They controlled the rock charts throughout most of the 1970s, and if you appreciate classic rock, you can probably sing along to some of their singles (like "I Was Made for Loving You" and "Crazy Nights") without looking up the words. Since their inception, they've sold over a hundred million albums worldwide. Their broad popularity and upbeat music were only a few of the factors that drew in followers.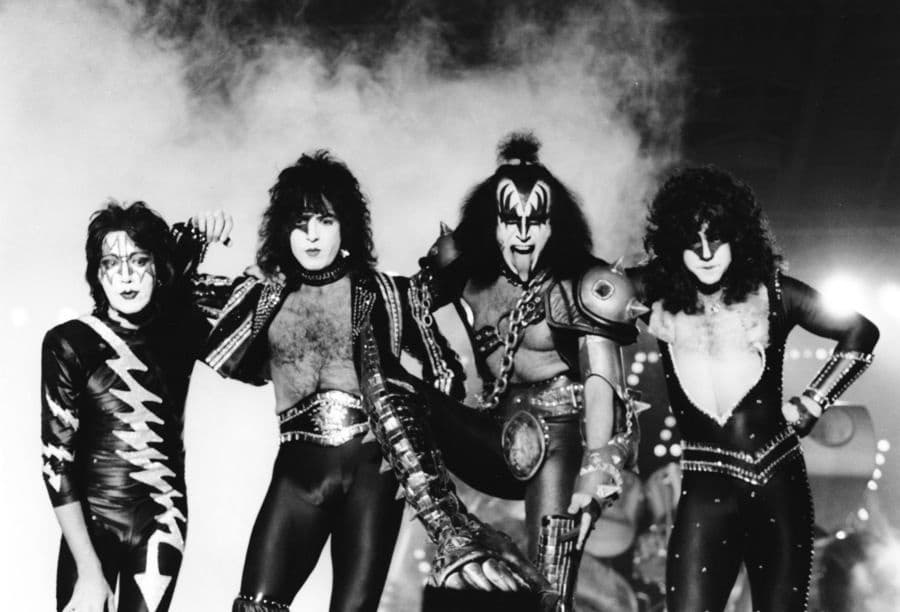 Gene Simmons was in middle school when he saw females screaming at The Beatles on television and decided he wanted to be in a band. Before co-founding KISS with Paul Stanley in the 1970s, he was a member of several bands. Simmons went on to explore careers in fashion, writing, and acting, as well as starring in the A&E reality show "Gene Simmons Family Jewels."
Gene Simmons – Today
KISS was inducted into the Rock & Roll Hall of Fame in December 2013 and announced a combined tour with Def Leppard shortly after. Simmons has also dabbled in entrepreneurship, acting, and television hosting. He launched his own magazine, "Gene Simmons Tongue Magazine," as well as his own record label, Simmons Records, and an animated television series, "My Dad the Rock Star."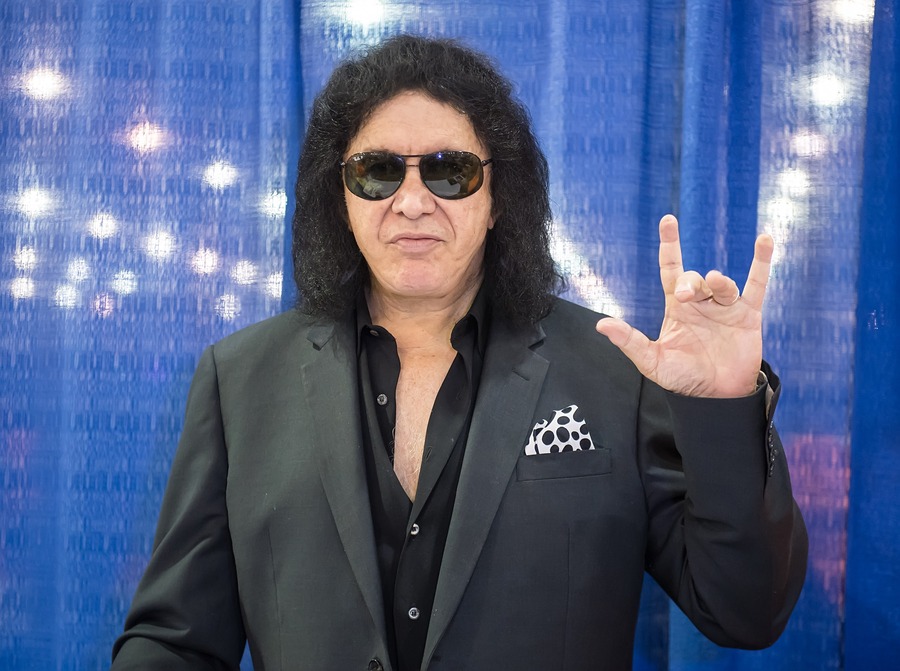 Simmons' net worth is believed to be $300 million thanks to his projects and as leader of KISS, making him one of the wealthiest musicians in the world. Throughout the last decade, the reunited trio continued to travel. Then, in 2009, Stanley and Simmons revealed that the original KISS would reunite for another tour and record. "Sonic Boom" was released in October of 2009. The band is on their last tour right now.
Corey Taylor of Slipknot
Corey Todd Taylor, also known as "The Boogie Knight" and "The Grim Chopper," is a singer, songwriter, musician, actor, and author from the United States. He is most known for being the primary vocalist and lyricist for the heavy metal band Slipknot and the hard rock band Stone Sour. Slipknot had a lot more to offer than their own brand of heavy music. Even though most record labels considered them unsignable, they became one of the heralds of the developing music industry with their crazy costumes, weird performances, and unforgettable videos.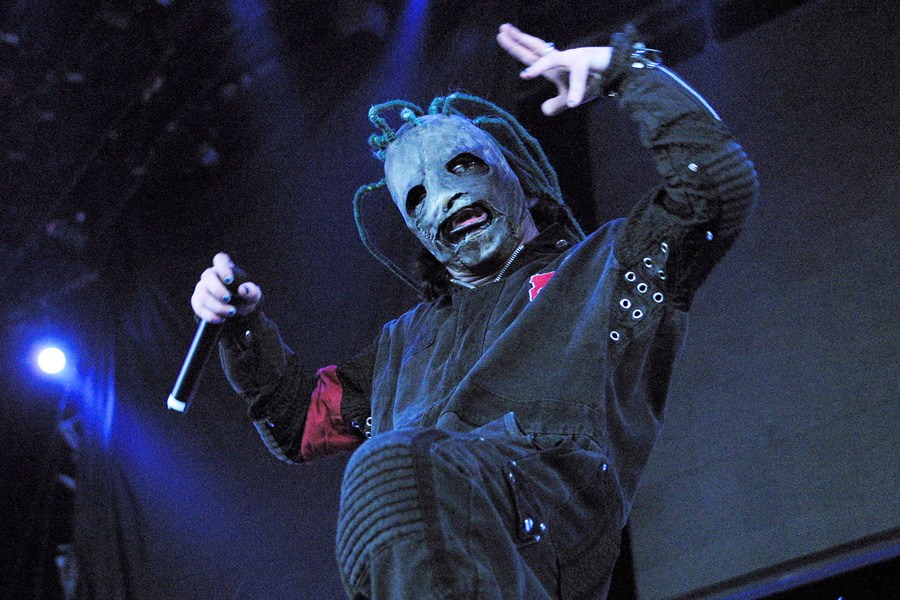 On the other hand, Frontman Corey Taylor was high on the wrong sort of high behind the masks. He resorted to alcohol to escape the troubles that plagued his life. Taylor was depressed as a result of it. Scarlett, his ex-wife, was there to talk him down both times. The accomplished musician has produced a number of albums and has even appeared as a guest artist on a number of them.
Corey Taylor – Today
Taylor realized he had no option but to face his problems straight on or risk harming the people he cared about. Before establishing Stone Sour, a new brand of alternative metal, the Slipknot vocalist said his goodbyes to the drink. The band's first album, "Come What (ever) May," received a Grammy Award nomination for Best Metal Performance with the track "30/30-150" in the same year.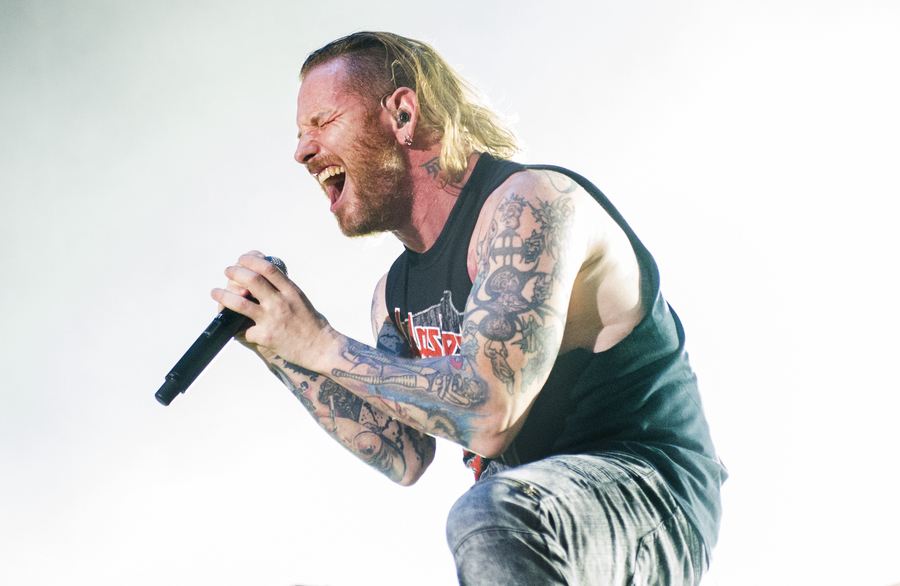 Taylor was voted number 86 in "Hit Parader's Top 100 Metal Vocalists of All Time," while "NME" named him the seventh-best heavy metal leader. Taylor has also appeared on the albums of other musicians as a guest star. Korn, Disturbed, Junk Beer Kidnap Band, Anthrax, Apocalyptica, and Soulfly are among the acts he has collaborated with. He published his book, "Seven Deadly Sins: Settling the Debate Between Born Bad and Damaged Good," in July 2011.
Joel And Benji Madden of Good Charlotte
In the early 2000s, Joel and Benji Madden shaped a generation with their spiky-haired style of TRL-topping pop punk. The brothers were members of Good Charlotte, a popular band whose angst-ridden songs mocked exaggerated celebrity complaints (hello, "Lifestyles of the Rich and the Famous"). The pair had a successful career with three platinum albums and multiple stadium tours.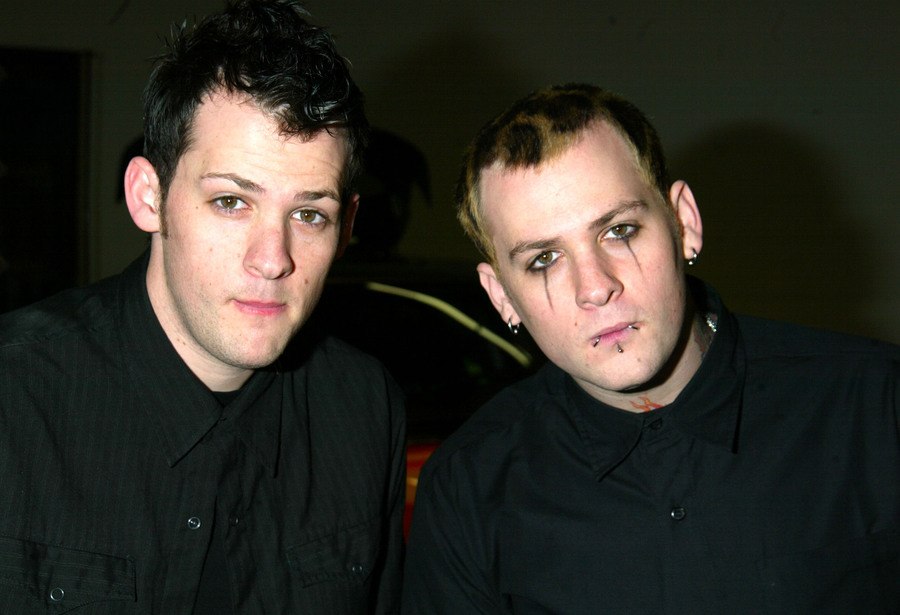 The breakthrough song, "Lifestyles of the Rich and Famous," helped them break into the mainstream with their album "The Young and the Hopeless." They embodied a hard-charging skate-punk attitude while also incorporating a beautiful pop sound and the eerie, macabre sensibilities of 80s goth music. The band continued for a while until announcing their suspension in an interview in 2011.
Joel And Benji Madden – Today
The Madden brothers continued to release songs while the band was on hiatus. The band reformed in 2015, and soon after, they announced that the single "Makeshift Love" had been released and that they would perform it at their first show after the sabbatical in November 2015.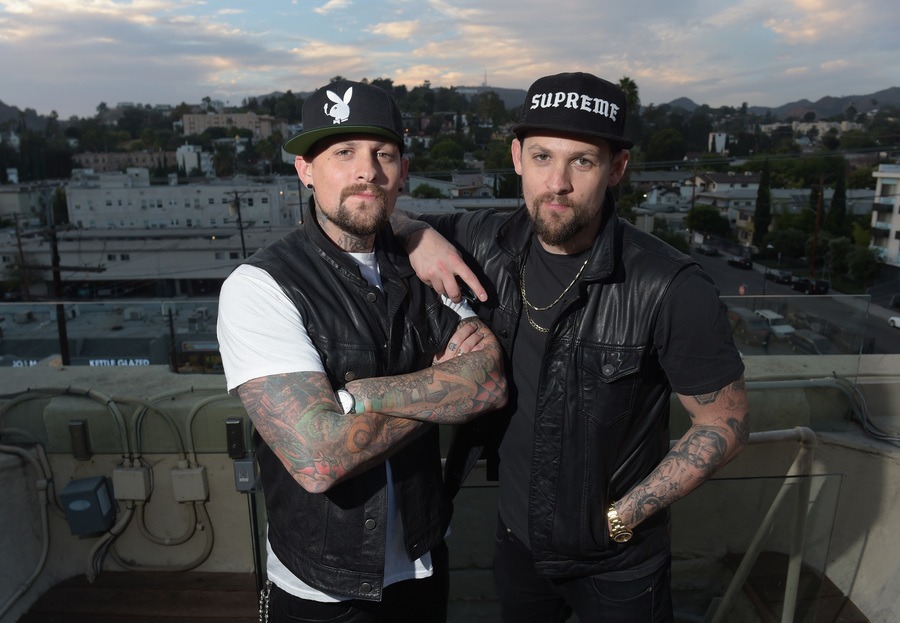 "Youth Authority," their sixth studio album, was released in 2016. The brothers have matured and have become family guys. Joel is married to Nicole Richie, a TV personality and fashion designer (and Lionel Richie's daughter), while Benji is married to actress Cameron Diaz. It's always good to see that both marriages are still going strong.
Debbie Harry of Blondie
Debbie Harry rose to prominence as the lead vocalist of the new wave band Blondie, which helped to establish the mid-late 1970s American new wave and punk scene. Harry was a mainstay of the music charts during the 1970s and 1980s. With classics like "Call Me," "The Tide Is High," "Atomic," and "Rapture," the band and Harry had a lot of success.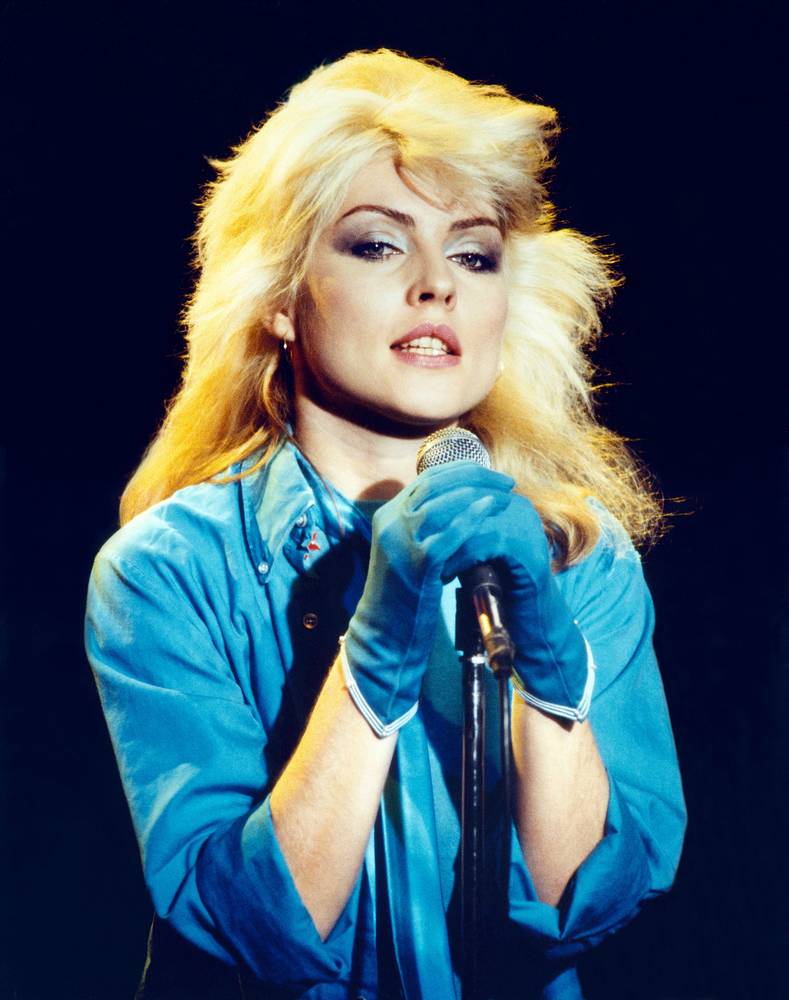 The band went on hiatus, giving Harry the opportunity to embark on her debut solo record. In the same year, "KooKoo" was released, and Harry began her acting career. The band reformed the next year but broke up permanently in 1982, allowing Harry to concentrate solely on her solo career.
Debbie Harry – Today
Harry, a tried-and-true punk icon, is still one of those names that aficionados of the era would reminisce about. She has five solo albums to her credit. She appears to like traveling since she not only performs her own songs, but she is also willing to reunite with Blondie for a few gigs.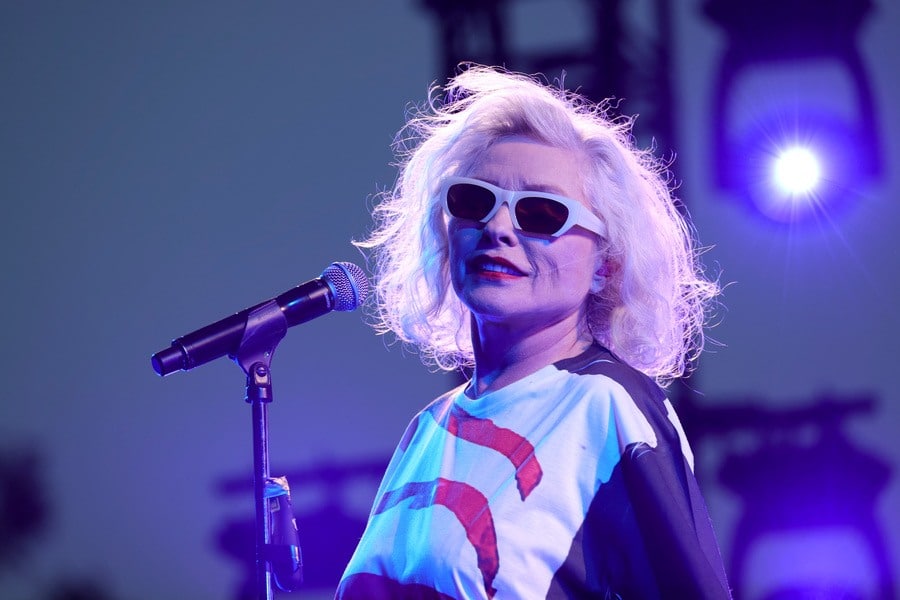 In the late 1990s, Harry and her Blondie bandmates reunited after four solo albums and a number of film roles. "Pollinator," their eleventh studio album, was released in 2017 and reached No. 4 on the UK music charts. In 2015, Harry collaborated with Arcade Fire for their Coachella performance, and in 2016, she began a residency at the Cafe Carlyle in New York for several weeks. She was a part of VH1's "100 Greatest Women of Rock & Roll" because of the duration and success seen in her career.
Angus Young of AC/DC
Angus McKinnon Young is a guitarist, composer, and co-founder of the Australian hard rock band AC/DC. He was born in Scotland. Angus formed AC/DC with his brother Malcolm, and their debut album, "High Voltage," was released in 1975. Afterward, they quickly followed it up with four more albums.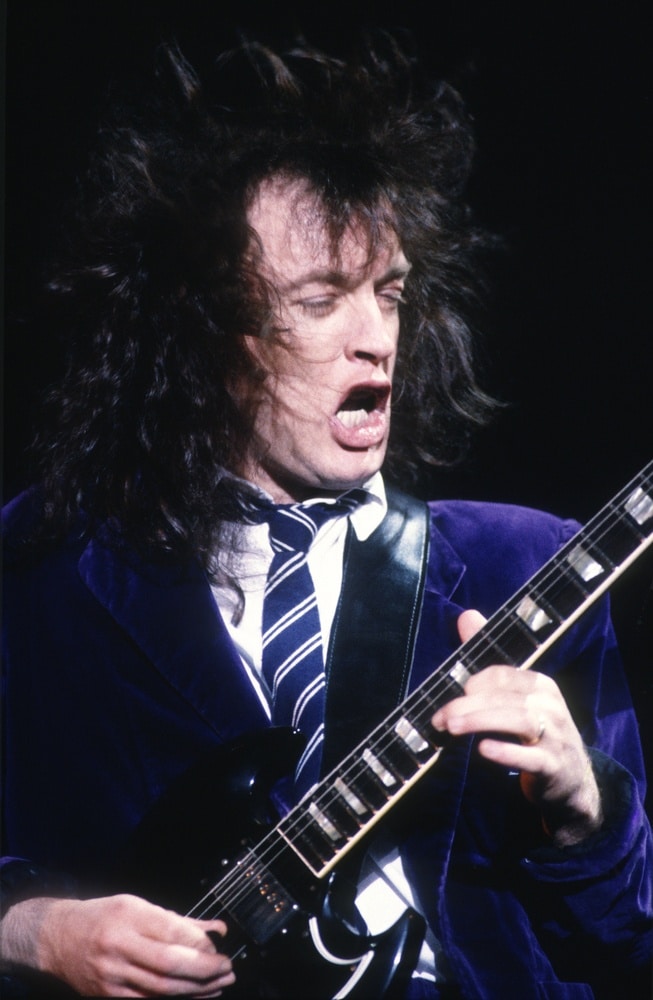 They previously only had a small following in their homeland of Australia when they released "Highway to Hell" in 1979, which catapulted them to international stardom. After Bon Scott, the band's lead vocalist died in 1979, the band released "Back in Black" as a tribute. Because it's the second best-selling record of all time EVER, you've probably heard of it. Michael Jackson's "Thriller" is the only song that comes close to topping the list.
Angus Young – Today
In 2003, AC/DC was inducted into the Rock & Roll Hall of Fame, and their success has continued since then. They produced an album of songs that were part of the soundtrack for the Marvel film "Iron Man 2" in 2010, and it became a worldwide success as a result of the film. In 2010, AC/DC received their first Grammy Award for the song "War Machine" from the album "Black Ice" in the category of Best Hard Rock Performance. The record was nominated for a Grammy Award for Best Rock Album.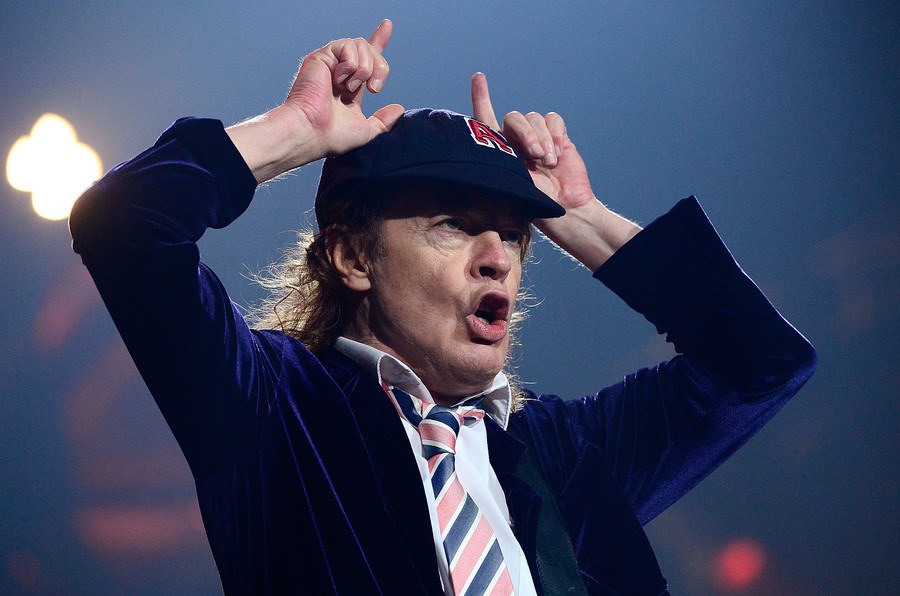 Due to health difficulties, Malcolm had to leave the band in 2014, leaving Angus as the sole remaining member. When Angus and Axl Rose embarked on their dual world tour, Angus' nephew was able to accompany them and assist them. To the joy of admirers all across the world, he's still wearing that schoolboy attire.
Mick Jagger of The Rolling Stones
Mick Jagger's place in rock history is established as the lead singer and one of the founding members of The Rolling Stones. We could go on and on about singles like "Paint It Black" and "(I Can't Get No) Satisfaction," and they've won as many accolades as you can count. Jagger is credited with almost inventing the character of the rock and roll frontman. Taking inspiration from soul singers, bluesmen, and Elvis Presley, Jagger created a captivating, sensual character that has been imitated and improved upon by innumerable vocalists who have followed in his footsteps.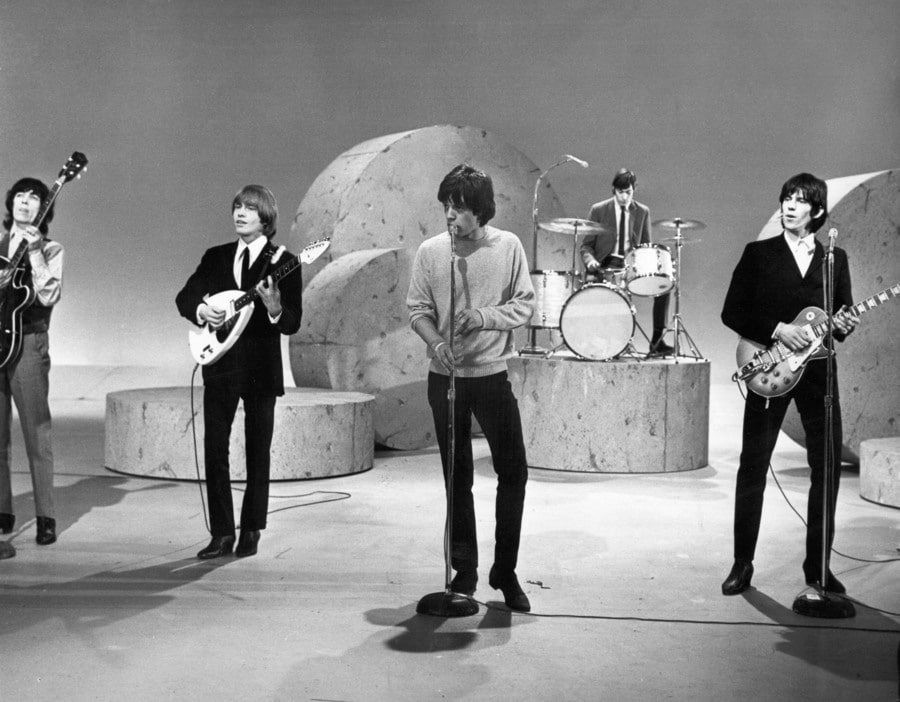 Even though he was surrounded by followers, Jagger never faded from view, traveling with the Rolling Stones until he was in his fifties. In 1989, Jagger was inducted into the Rock & Roll Hall of Fame. His extraordinary career has earned him a place in the UK Music Hall of Fame alongside the rest of the Stones, as well as a knighthood – Sir Mick Jagger. After decades of artistic success, he was awarded his knighthood in 2003.
Mick Jagger – Today
Jagger has been considered one of the most popular and influential rock and rollers the music world has yet to generate, with an estimated net worth of $360 million. He has sold millions of records globally, whether with the Stones or on his own, and he has a slew of other projects. In the tabloids, he's renowned as a man who is constantly getting married, despite the fact that his marriages don't last very long.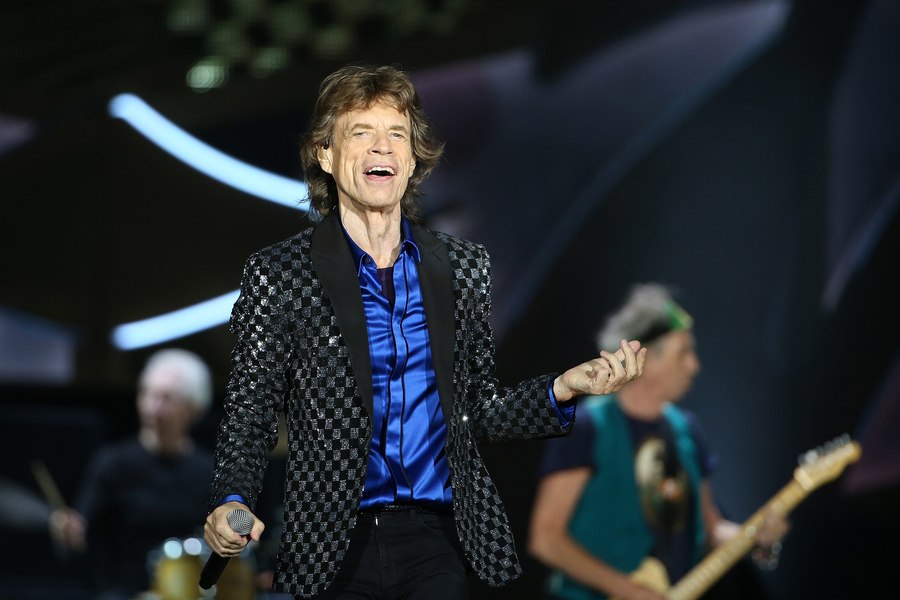 Jerry Hall, an American model and actress, was in his most well-known relationship. He is currently married to Melanie Hamrick, with whom he has two daughters. Jagger kept himself occupied with his film production firm and Stones initiatives, which included the release of "A Bigger Bang" in 2005 and a series of tours. For the first time in 16 years, Jagger returned to his solo career following the Stones' 2016 blues album, "Blue & Lonesome."
Eddie Van Halen
Eddie Van Halen will be on every list of the greatest guitarists of all time. There's a high probability he'll be near the top, if not at the top. His wide, bright grin, unquestionable skills, and creative guitar design components have made him a legend, not only in the guitar industry but also in the music world at large.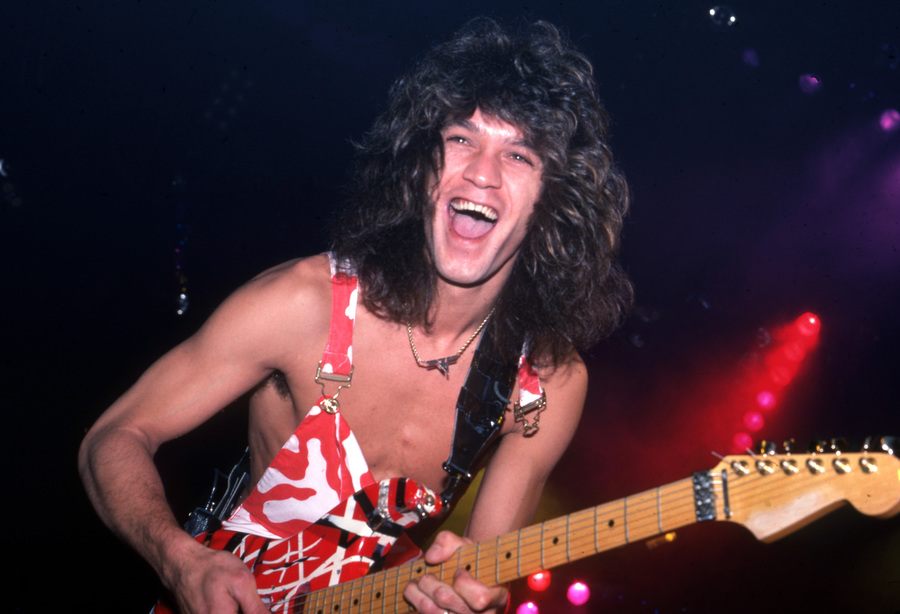 The Van Halen name was created in 1974 by guitarist and singer Eddie Van Halen and his brother Alex. In 1977, Kiss guitarist Gene Simmons was drawn to Eddie's quick-fingered guitar riffs and vocalist David Lee Roth's onstage antics, so he sponsored and produced their first recording session. The breakthrough singles "Panama" and "Jump" from the band's sixth album, released in 1984, cemented the hard rock quartet's status as a household name.
Eddie Van Halen – Today
The impact of Eddie Van Halen on the rock & roll world cannot be overstated. In a reader survey conducted by "Guitar World" magazine in 2012, he was chosen number one among "The 100 Greatest Guitarists of All Time." Eddie had surgery the following year, which prompted him to postpone a tour for six months while he healed.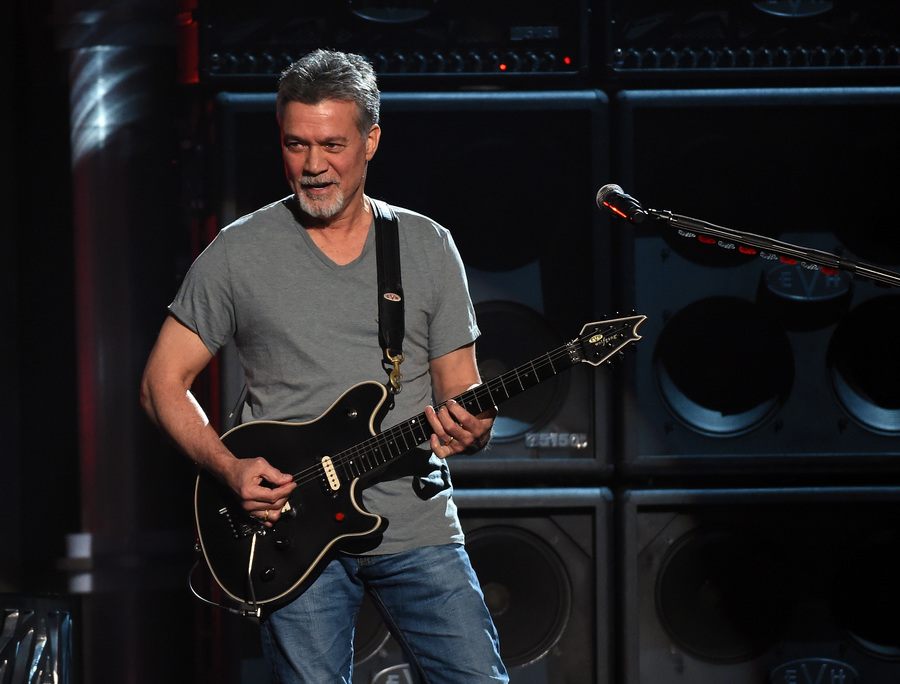 Eddie contributed over 75 guitars to the Mr. Holland's Opus Foundation during his lifetime, which distributes guitars to young artists who cannot afford them. He died in 2020 as a result of symptoms from a stroke, and his son Wolfgang, who was a member of the band when he was old enough, proclaimed that Eddie was no longer a part of Van Halen.
Ozzy Osbourne of Black Sabbath
Ozzy Osbourne rose to prominence in the 1970s as the leader of Black Sabbath, a ground-breaking heavy metal band known for songs like "War Pigs," "Iron Man," and "Paranoid." In 1979, he launched a successful solo career, gaining notoriety for his wild public antics and attracting the wrath of conservative organizations. Osbourne gained a new audience of fans after starring with his family in the reality show "The Osbournes."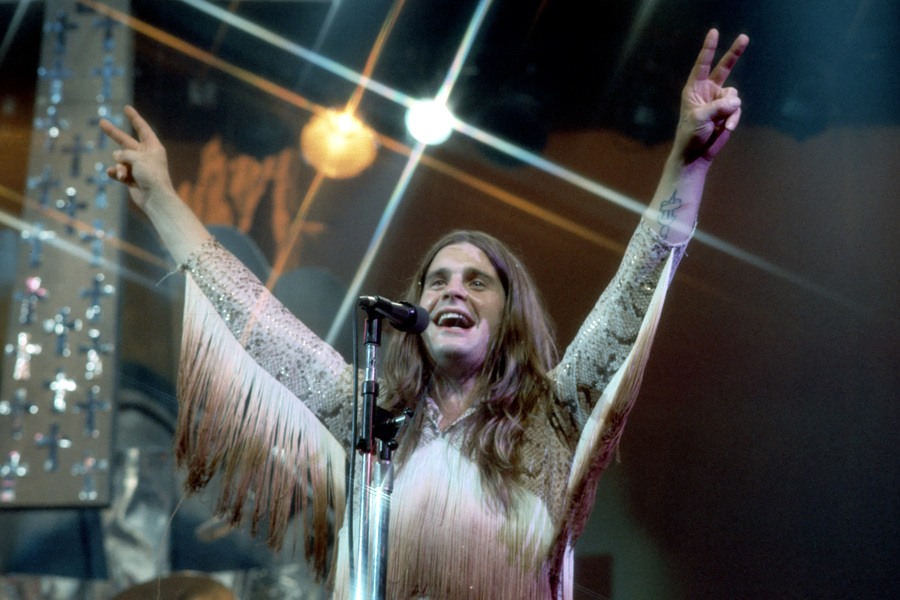 He was one of the most divisive and outlandish rock stars of all time. He received both worldwide criticism and international admiration for his writing and singing abilities and crazy antics, from his notorious drug usage to the time he bit off the head of a bat (he didn't realize it was a real bat). Osbourne was able to launch a solo career thanks to the popularity of Black Sabbath, with singles like "Crazy Train" and "Mr. Crowley," but his career has always been marred by a few too many trips to rehab.
Ozzy Osbourne – Today
While he's had lots of physical concerns as a result of his addiction to vintage rock and roll, he's still alive and well. He and his wife Sharon have a well-known connection, and their three children (Aimee, Kelly, and Jack) are grateful to still have their father around and are always there to provide him with the stability he needs.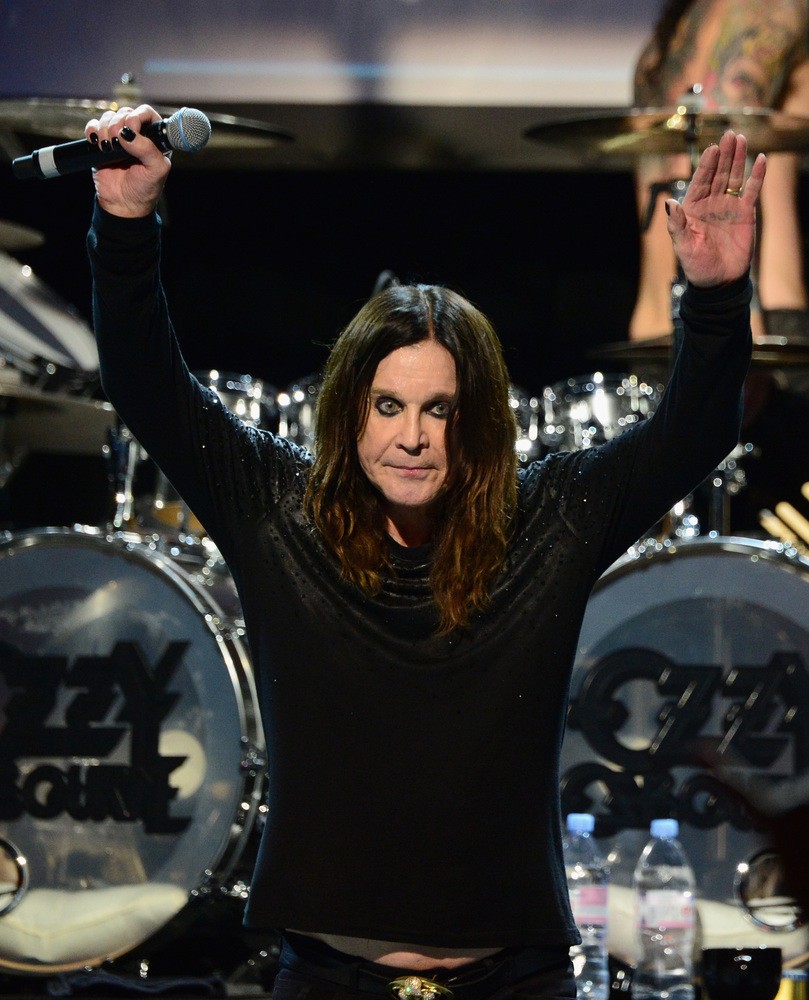 Ozzy still releases music every now and then, and he even features in a few films, generally as himself. Osbourne's fame was fading by the end of the decade, and he was still dealing with the substance addiction issues that had plagued him throughout his career. The Osbournes (excluding Aimee) had their own reality TV program, "The Osbournes," which gave viewers a glimpse into their colorful personal lives.
Ted Nugent
Ted Nugent, born Theodore Anthony Nugent, is a hard rock guitarist and vocalist who rose to prominence in the 1970s with classics, including "Stranglehold," "Cat Scratch Fever," and "Wango Tango." Nugent was the guitarist for the Amboy Dukes from 1965 until 1975, but in 1975, he discarded the band name and began releasing songs under his own name with the same members.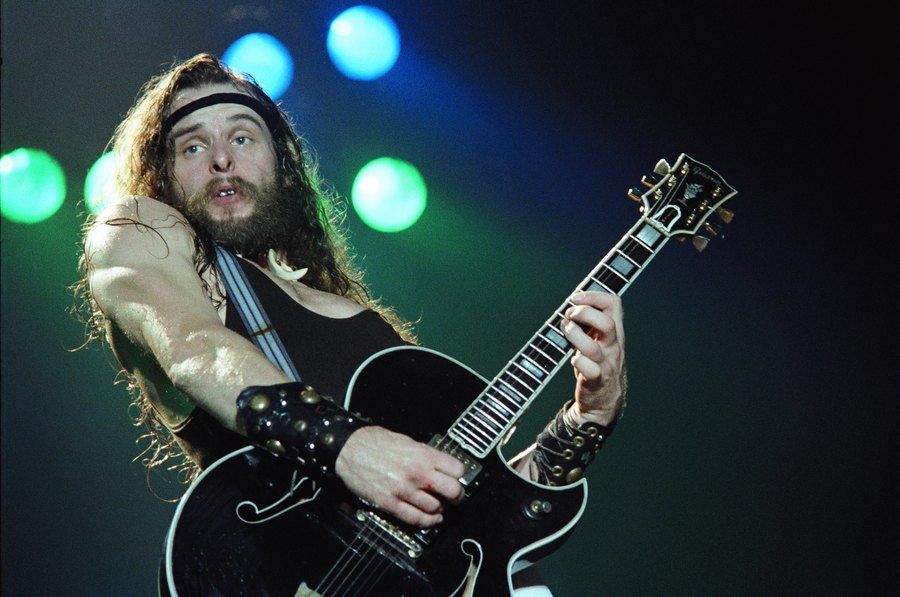 With Derek St. Holmes, Rob Grange, and Clifford Davies, he formed Epic Records and released the albums "Ted Nugent," "Free-for-All," and "Cat Scratch Fever." He was a genuine guitar hero long before it was a video game. In the 1980s, he joined a few bands until going solo for good in 1995. His lightspeed solos continue to melt people's faces.
Ted Nugent – Today
Nugent still performs and records music, but he's arguably more recognized these days for his outspoken views that go against the grain of rock. He's a big hunter and a well-known supporter of certain political ideals, which gets him into a lot of public fights, especially with his fellow musicians.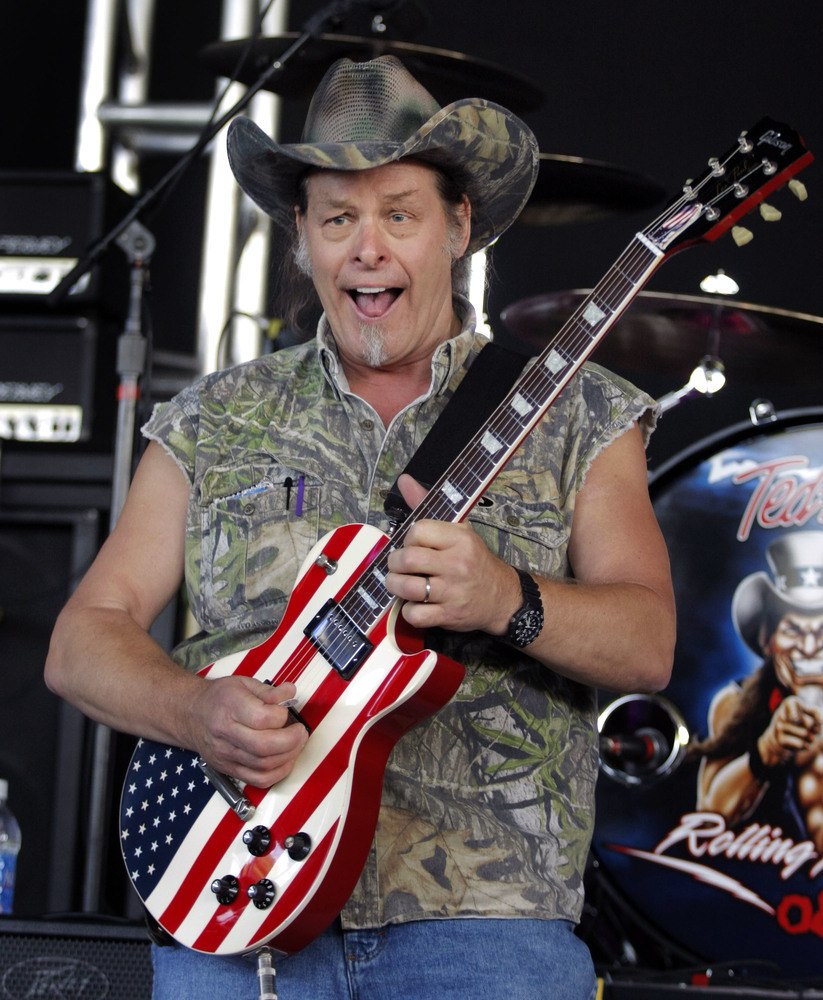 Even Paul McCartney has had run-ins with rockers, but we doubt that Old Nugent is bothered by any of it. He has a following. He gave up the song "I Still Believe" in 2011. For his reality television program "Spirit of the Wild," he received the Fan Favorite Best Host Award at the 13th Annual Golden Moose Awards (2013).
Pete Wentz of Fall Out Boy
Everyone adores Pete Wentz. He's not only Fall Out Boy's bassist and lyricist, but he could easily steal Foo frontman Dave Grohl's 'Nicest Guy in Rock' crown from his brown, curly head. Wentz may be the most well-known member of the punk rock band Fall Out Boy, but that was not always the case. He's always been a singer, but it's not often that the group's bassist receives any praise.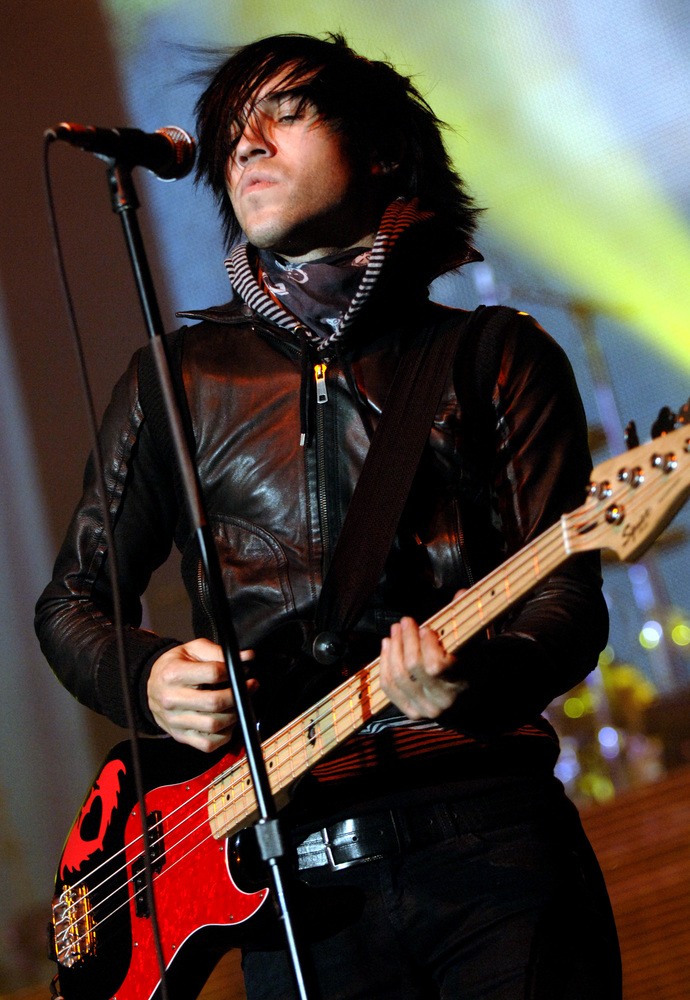 Fall Out Boy dominated the emo music scene in the new century, but the band chose to take a break in 2009. Wentz founded the dub-step group Black Cards while also focusing on his now-ex-wife Ashlee Simpson's family life. The Black Cards are having some difficulties, with two band members quitting and several release delays.
Pete Wentz – Today
Fall Out Boy's debut album and one of the best break-up records of all time, "Take This to Your Grave," were inspired by multiple different break-ups with the same individual. Fall Out Boy resurfaced in January of 2013. Their hiatus had ended, and they were ready to release new music, including a single from their forthcoming album.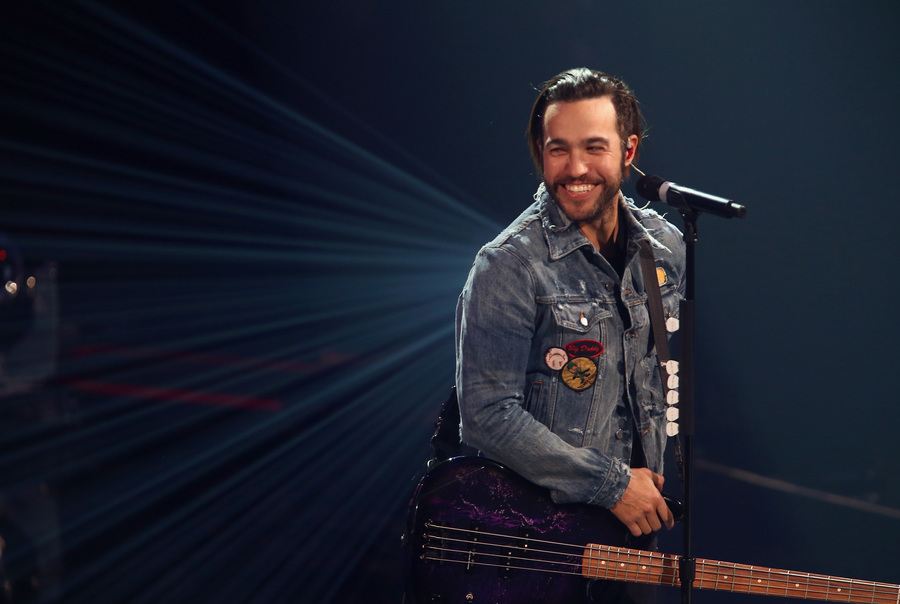 The song was followed by a new music video and a tour before the album ("Save Rock and Roll") was released. Wentz is also a philanthropist when he isn't working on his music. The Jed Foundation's Half of Us initiative, for which he is a spokesman, is his most significant relationship. The goal of the foundation is to assist at-risk teenagers.
Tommy Lee of Mötley Crüe
Tommy Lee was a major metal sensation in the 1980s as the drummer of Mötley Crüe. Whether you realize it or not, you're thinking of Mötley Crüe when you think of crazy rock musicians. Lee gained notoriety for himself as a member and for his wild lifestyle off the stage.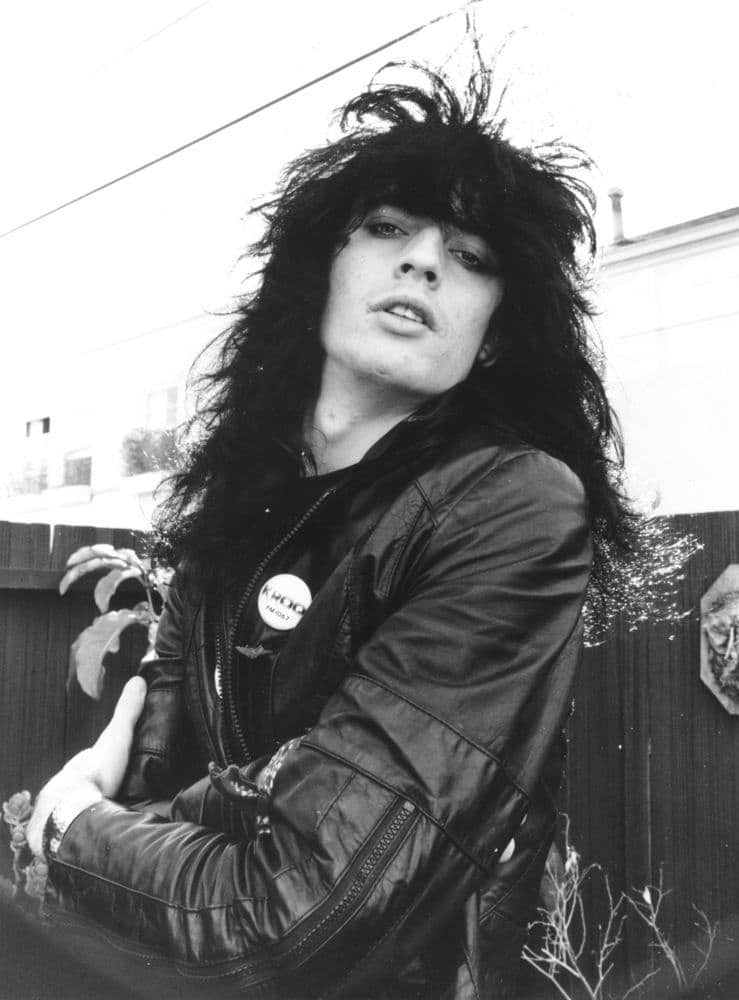 Because of their hit singles, "Dr. Feelgood" and "Girls, Girls, Girls," Mötley Crüe has sold over a million records worldwide. After an on-again, off-again romance, Lee married world-famous model and actress Pamela Anderson, which might be the most plausible explanation. They married and had two children before eventually divorcing.
Tommy Lee – Today
Lee was willing to branch out. He had a tabloid-ready personal life outside of Mötley Crüe, as well as several musical endeavors. With records sporadically released under his own name, he explored everything from feel-good country-pop on 2005's "Tommyland: The Ride" to abrasive EDM on 2020's "Andro." He channeled his enthusiasm for rap and nu metal into his Methods of Mayhem project, as well as records released sporadically under his own name.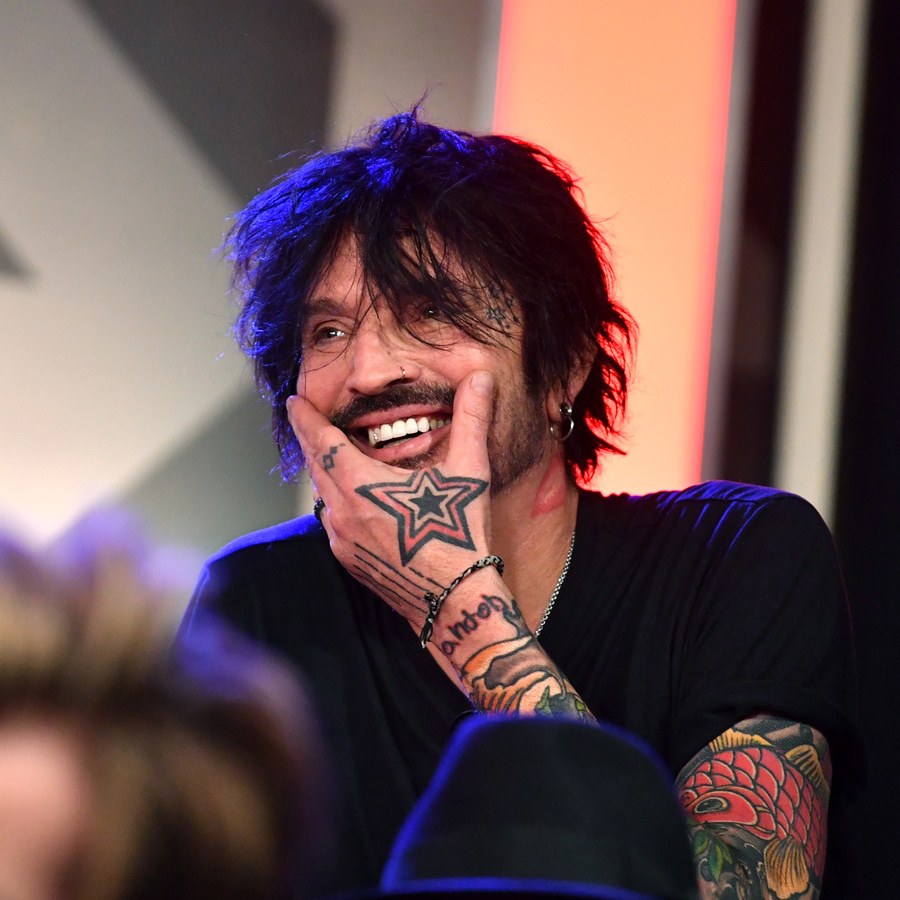 Lee decided to make one more huge effort in 2014 by reuniting for one final tour with all four members of Mötley Crüe. The members were required to sign a contract vowing not to perform under the name again, and the tour lasted until the end of 2015.
Courtney Love of Hole
Courtney Love's real name is Courtney Michelle Harrison. She is a popular lead vocalist of the rock band Hole, as well as a songwriter, guitarist, and actress from the United States. Love's ticket to fame began in 1989 when her band came into prominence. While her performances, as well as the words she both penned and sang, made her a well-known figure, it was her association with Kurt Cobain that cemented her place in the rumor mill.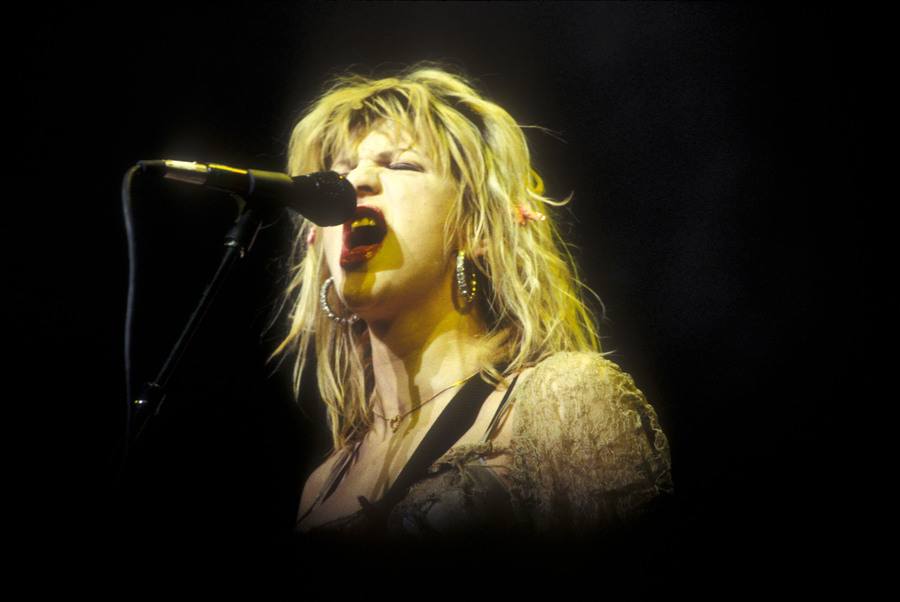 The couple's connection received a lot of media attention, and it only became worse following Cobain's death. In 1994, it appeared that Love was spiraling out of control. She even stopped singing and sobbed about her failed relationship with Cobain during one performance. By 2007, Love was traveling with a new band and working on her second solo album, but her tabloid behavior continued to overshadow her music.
Courtney Love – Today
Love was ordered to go to rehab in 2005 after a long sequence of legal and abuse concerns. She was able to clean up her act and receive the care she needed, and she returned to music after writing many songs while in rehab. Love returned to the stage between 2012 and 2014, even completing a solo tour of the United States in mid-2013.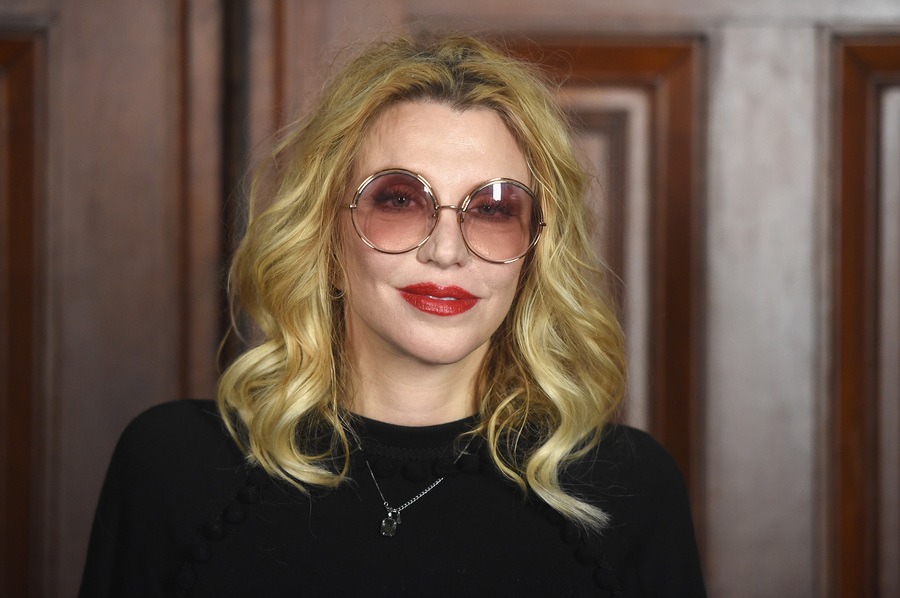 Love has broadened herself a little, dabbling in a variety of activities. She's started her own fashion line and even acted in a few films. Neither of those pursuits is particularly unusual for someone who works in music; after all, she is a performer. When she cleaned up her act, Love was reunited with her estranged daughter, Frances Bean.
Eric Clapton
Look at the list of "Greatest of All Time Guitarists" again, and you'll find Eric Clapton. He'll also spend a lot of time towards the top. After being dismissed from Kingston College of Art in London, Clapton began his musical career by playing in local bars near his hometown of Surrey, England, in 1962, focusing mainly on blues music and guitar.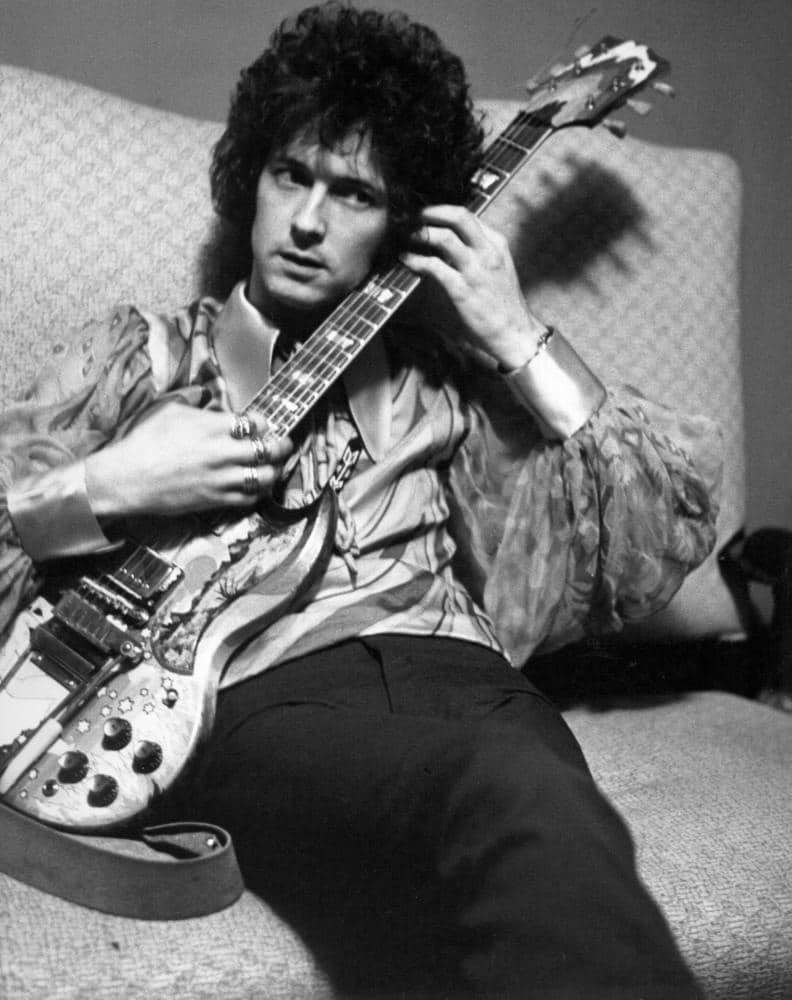 Clapton will also appear in the rankings of the top musicians in general. This English rock and blues virtuoso bounced around a few different bands before joining the Yardbirds in 1963, although he only stayed for a few years. After that, he became a member of John Mayall & the Bluesbreakers. Following Mayall's death, Clapton, drummer Ginger Baker, and bassist Jack Bruce created Cream, often considered the first supergroup.
Eric Clapton – Today
Cream didn't survive long, disbanding in 1968, barely two years after its founding, due to disagreements between Bruce and Baker. Clapton went on to have a tremendous solo career, selling over a hundred million albums and becoming one of the world's best-selling performers. He's also received a lot of praise for his work, winning eighteen Grammy Awards.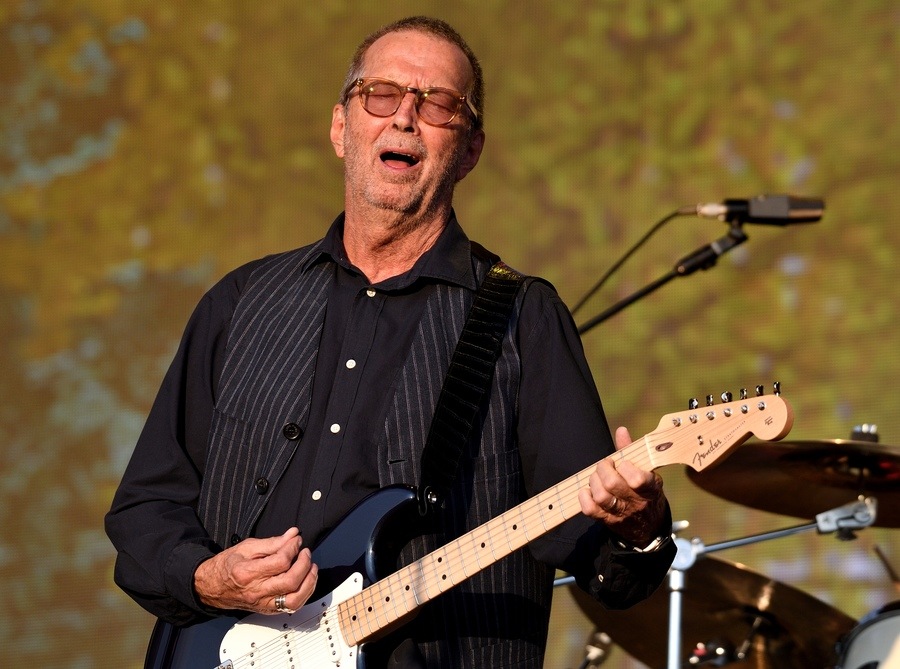 Clapton resumed performing in early 1973 at the request of his buddy Pete Townshend. With his second solo album, 461 Ocean Boulevard, he altered his sound. Since then, Clapton has released albums under his own name, though he did return with Cream in 2005 for a series of gigs in London and New York. For his outstanding contribution to music, he received a Brit Award. Clapton, who is already in his sixties, isn't ready to call it quits just yet and is still touring today.
Robert Plant of Led Zeppelin
Robert Plant is recognized as one of the best frontmen of all time. With a strong voice and an explosive stage presence, Plant became a rockstar that every self-respecting music fan needed to see live at least once. He began his career in professional music in 1968, when he joined Led Zeppelin as the main singer.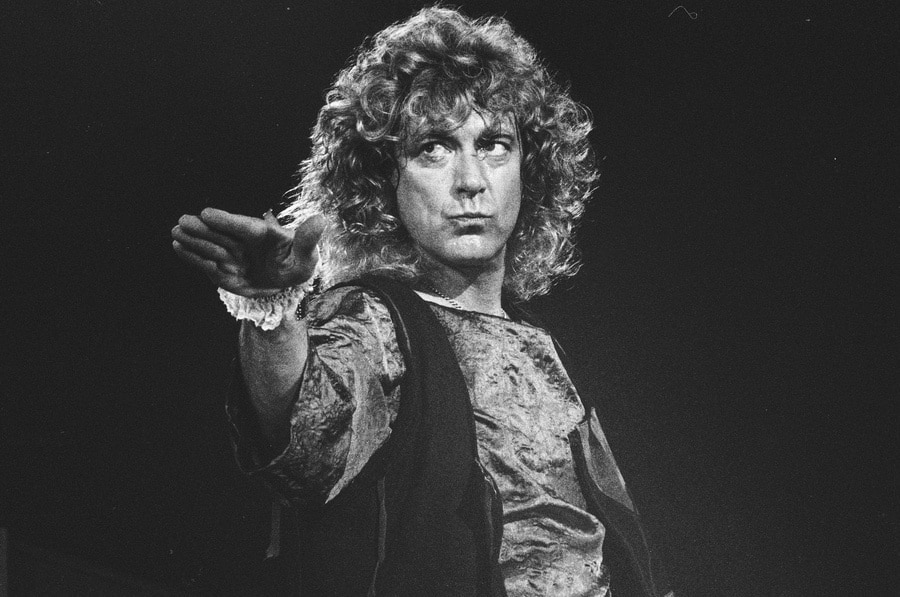 Plant began writing songs for the band after earning Jimmy Page's trust, including singles like "Immigrant Song," "Thank You," and "The Rain Song." From the moment he joined until 1980 when the band split due to the death of drummer John Bonham, Plant was a successful member of Led Zeppelin.
Robert Plant – Today
Plant's five-year-old son, Karac, died on the road just a few years before the band disbanded. Plant pondered his options for the future. He pondered abandoning music after Led Zeppelin disbanded but instead opted to pursue a solo career, which he did and was fairly successful with.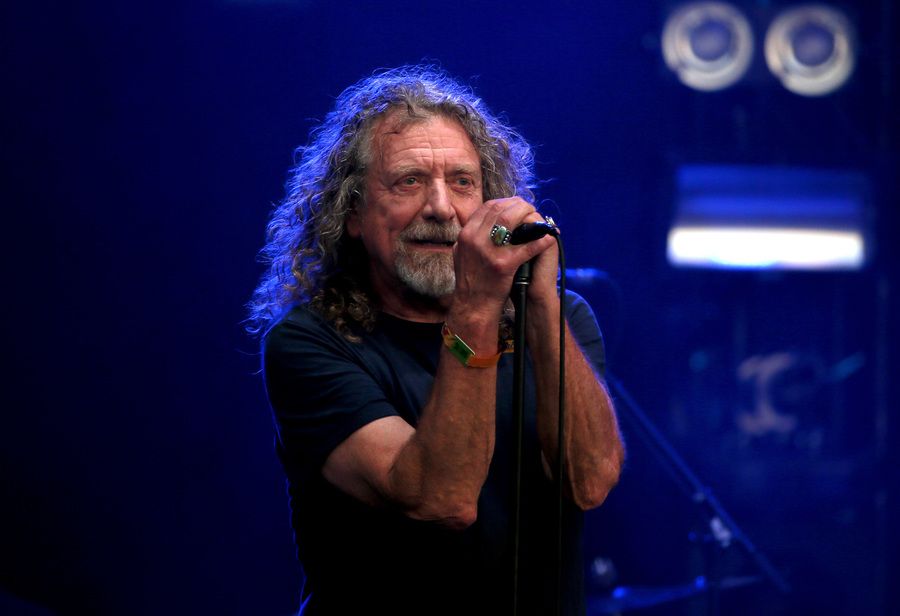 In addition to his solo recordings, Plant has had several large collaborations with different musicians over the years. His distinct style and daring onstage antics not only earned him a spot in the Rock and Roll Hall of Fame, but they also influenced a slew of other musicians, including Guns N' Roses' Axl Rose, Queen's Freddie Mercury, and The White Stripes' Jack White.
Anthony Kiedis of the Red Hot Chilli Peppers
Anthony Kiedis of the Red Hot Chili Peppers has had an extraordinary life. His life has been anything but ordinary, and his autobiography, "Scar Tissue," published in 2004, reads like a novel. Kiedis is a singer-songwriter and rapper best known for being a founding member and main vocalist of the Red Hot Chili Peppers. The formation of this band was about as coincidental as you could imagine.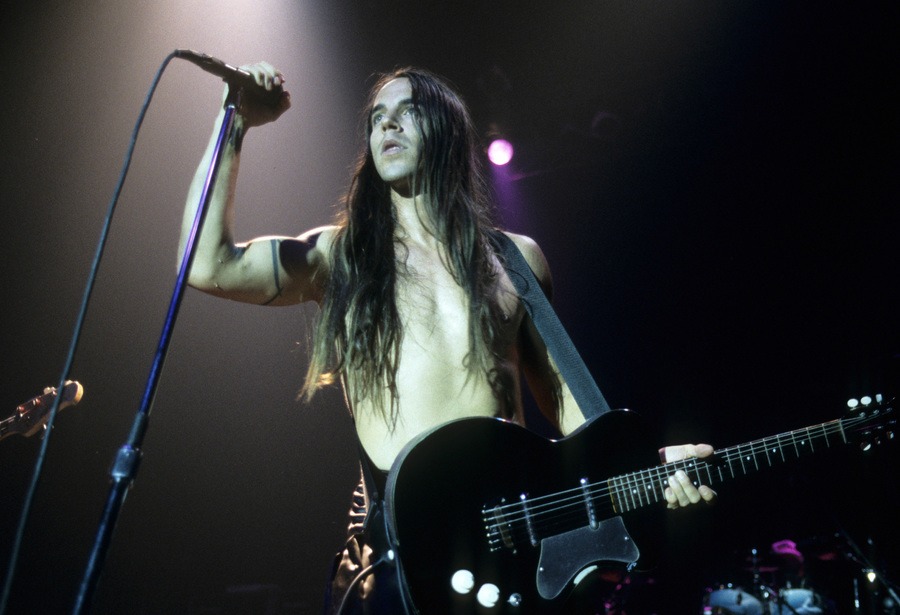 In 1983, a small California band invited Kiedis to open for them, so he enlisted the help of two classmates, Hillel Slovak and Michael Balzary (later known as Flea), as well as drummer Jack Irons. After the concert, the band decided to try something new, and the grouping became the Red Hot Chili Peppers' original line-up, but not the one that became famous.
Anthony Kiedis – Today
Kiedis and the rest of the chili peppers are still on the road. Kiedis is now joined by bassist Flea, drummer Chad Smith, and guitarist John Frusciante in the band. They've released eleven studio albums, and while Kiedis' lyrical and performance styles have evolved over time, he's remained a powerful presence on stage.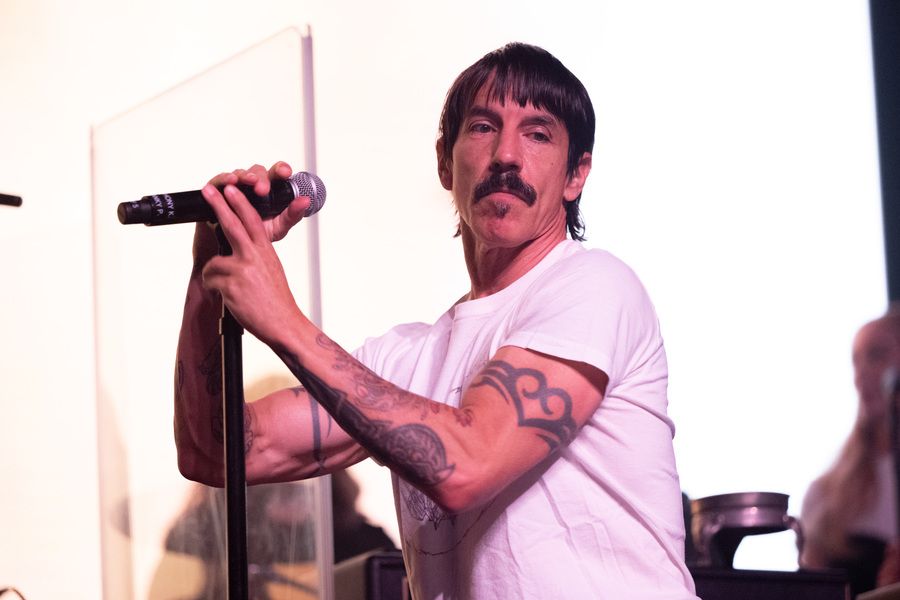 In 2012, Kiedis and the rest of the band were inducted into the Rock and Roll Hall of Fame. He, like many others on this list, struggled with substance abuse, but he was able to clean up his act in the year 2000. Before becoming famous for music, he had a few minor acting appearances, including one in the Keanu Reeves film "Point Break."
Eddie Vedder of Pearl Jam
Eddie Vedder is a well-known American musician known for being the main singer and guitarist of the alternative rock band Pearl Jam. Thanks to his distinctive sound and strong voice, Vedder revolutionized the world's perception of alternative rock by introducing new layers to the music style. Even if you aren't a fan of Vedder's Pearl Jam, you can appreciate him. If you're a fan of Pearl Jam, you're well aware that Vedder is a key component of the band's success.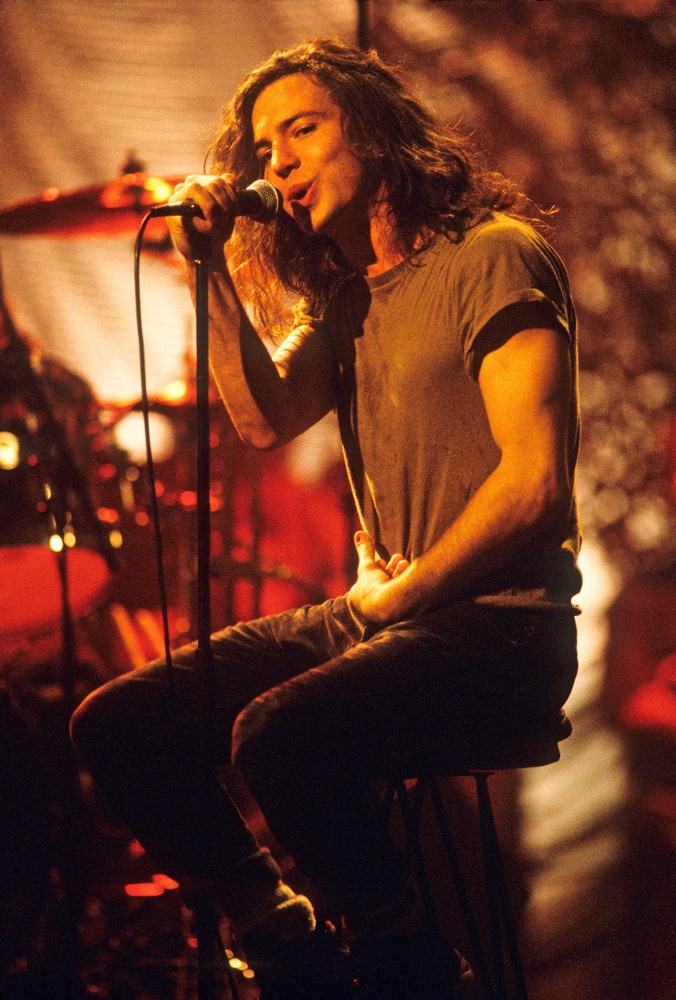 He is acknowledged as one of the greatest singers and vocalists of all time. Vedder is not only the band's lead vocalist but also one of three guitarists and principal lyricist. It almost feels like calling him a vital member of the band is doing him a disservice. After serving as a guest vocalist in Temple of the Dog, a supergroup that comprised a few other Pearl Jam members, he was asked to join the band in 1990.
Eddie Vedder – Today
Pearl Jam is still going strong after all these years. They've recorded eleven albums, the latest being "Gigaton" in 2020, and Vedder has also pursued a solo career. In 2007, he released his debut album, a soundtrack for the film "Into the Wild." In 2011, he released his second album, "Ukulele Sounds," as well as a live DVD of a concert performance titled "Water on the Road."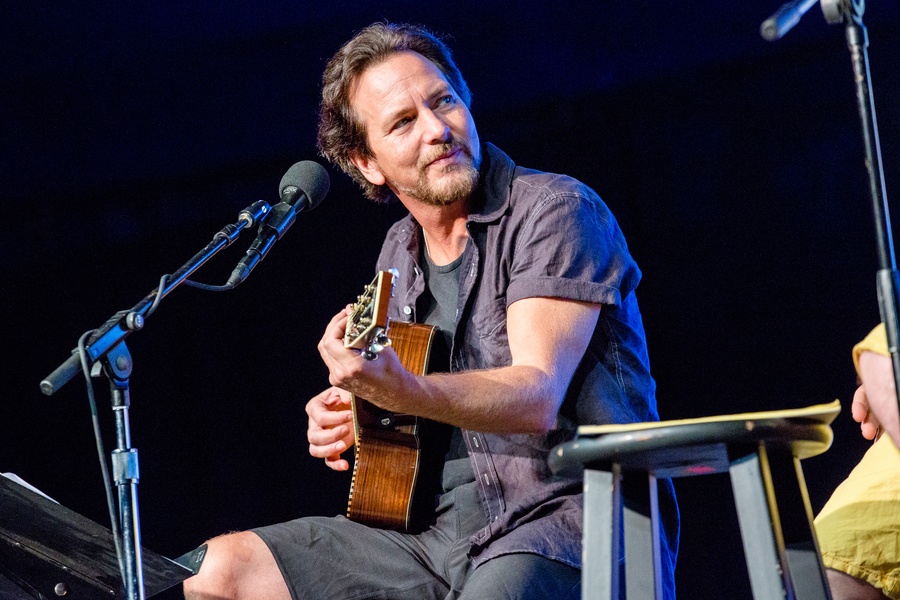 Vedder and the other Pearl Jam members, including original drummer Jack Irons, were inducted into the Rock and Roll Hall of Fame in 2017, much to the astonishment of no one. Vedder made his acting debut in the film "Singles," in which he had a cameo part. "Walk Hard: The Dewey Cox Story" was his follow-up. He starred in a number of documentaries as well as the TV program "Portlandia."
Sting
Gordon Matthew Thomas Sumner was his real name, but the world knows him as the English singer-songwriter Sting. Between 1977 and 1984, he was the main vocalist, bassist, and even major composer for The Police, a new wave rock band that climbed to the top of the charts, especially with the smash "Every Breath You Take."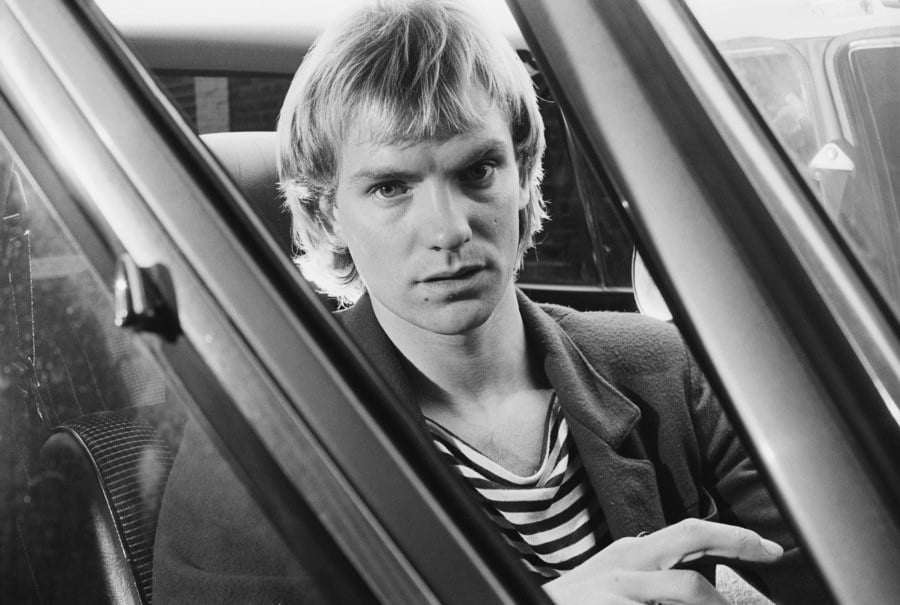 With several (five) UK chart-topping albums, six Grammy Awards, and two Brit Awards, they accomplished quite a feat. The band's initial sound was heavily punk rock, but they began to incorporate reggae rock and "minimalist pop" into their repertoire. We remember this band primarily because of Sting, who excelled in a variety of musical genres.
Sting – Today
In January 1977, he relocated from Newcastle to London, where he formed the Police with Stewart Copeland and Henry Padovani (later replaced by Andy Summers). The rest, as they say, is history. While The Police never officially disbanded, they did a reunion tour in 2008. The members, notably Sting, began to focus on their solo careers. Without a band behind him, the powerhouse demonstrated that he could carry music on his own.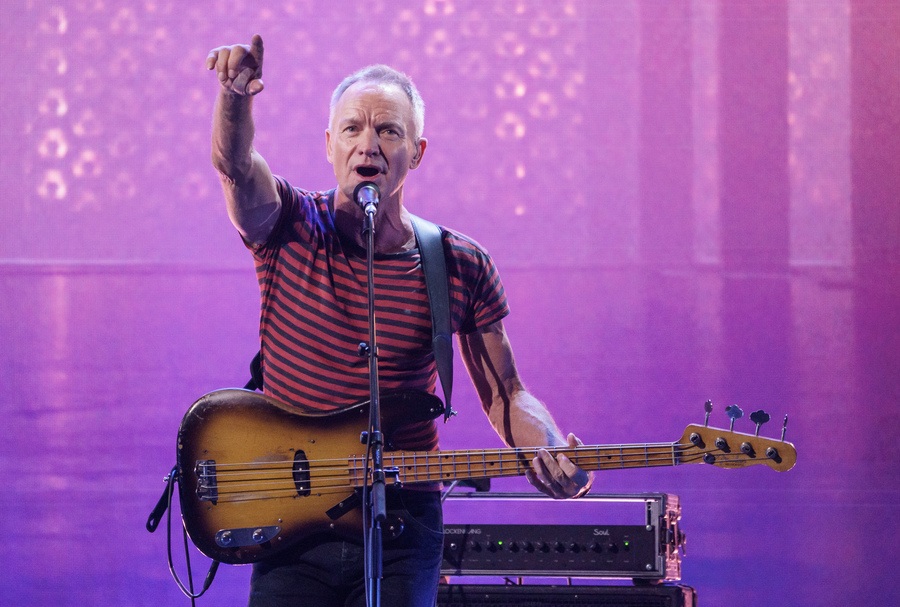 Sting has won numerous music awards, including seventeen Grammys, three Brit Awards, a Golden Globe for Best Song in a Motion Picture, and an Emmy, whether as a solo artist or as a member of The Police. When he and the rest of The Police were inducted into the Rock and Roll Hall of Fame in 2003, they became part of music history.
Paul McCartney of The Beatles
Paul McCartney, whose full name is Sir James Paul McCartney, is a British singer, songwriter, composer, bass player, poet, and painter best known for his work in the 1960s with the Beatles, the band that helped to elevate popular music from its roots in the entertainment industry to a creative, highly commercial art form. You're familiar with McCartney's reputation. Sing your favorite song. You're know you want to.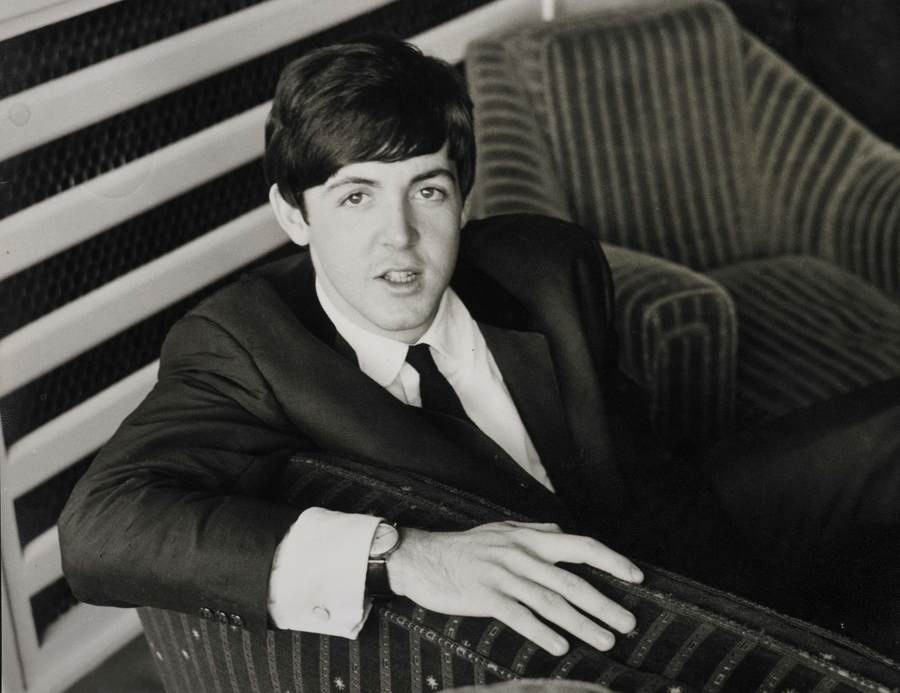 McCartney was a founding member, co-lead vocalist, and bassist for The Beatles (again, you've probably heard of them), a band that was at the center of the cultural phenomenon known as the "British Invasion." Even though the band eventually disbanded, the recordings McCartney helped make with his comrades have lasted the test of time. His collaboration with John Lennon, who died in 1980, was one of the most successful in music history.
Paul McCartney – Today
McCartney was ready to say so long when the Beatles broke up in 1970. For good reason, he's one of the most popular songwriters and singers of all time, and his debut solo album, "McCartney," was released not long after the largest band in the world disbanded. He later joined Wings, who went on to become one of the most successful bands of the 1970s.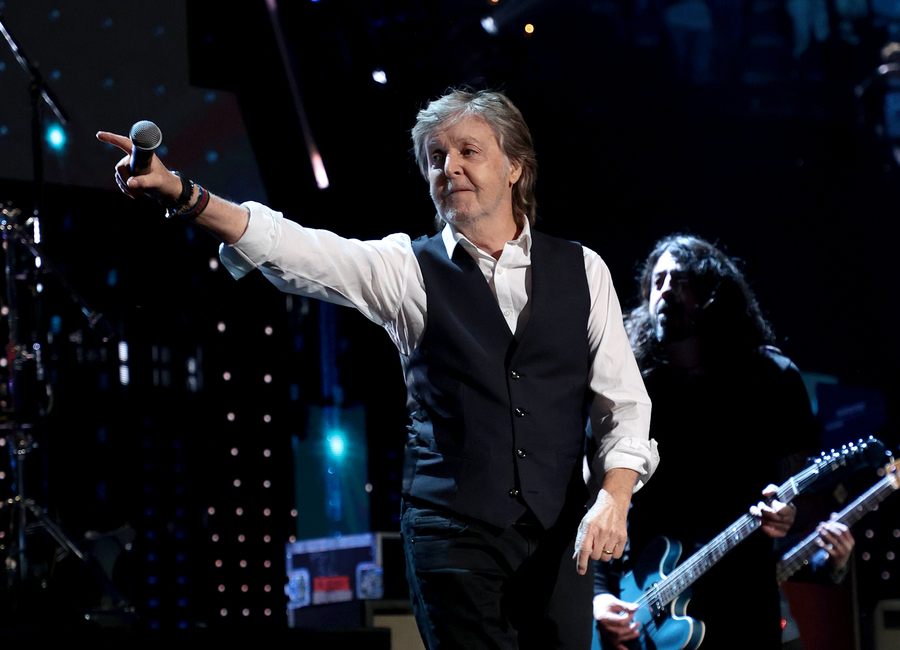 McCartney was ready for his own thing again when the 1980s arrived, and he returned to playing solo. McCartney, who is approaching eighty years old, has collaborated with artists such as Michael Jackson, Kanye West, and Rihanna. He also devotes a significant amount of his time to promoting foreign charities.
Bruce Springsteen
As the bumper stickers proclaim, he is the boss. His songwriting abilities drew the attention of many people, including fans and music industry professionals. He grew up in New Jersey, and most of his songs reflect his political views and working-class upbringing. He is an optimistic thinker who sees greatness in everyday American life and is inspired by regular people's experiences.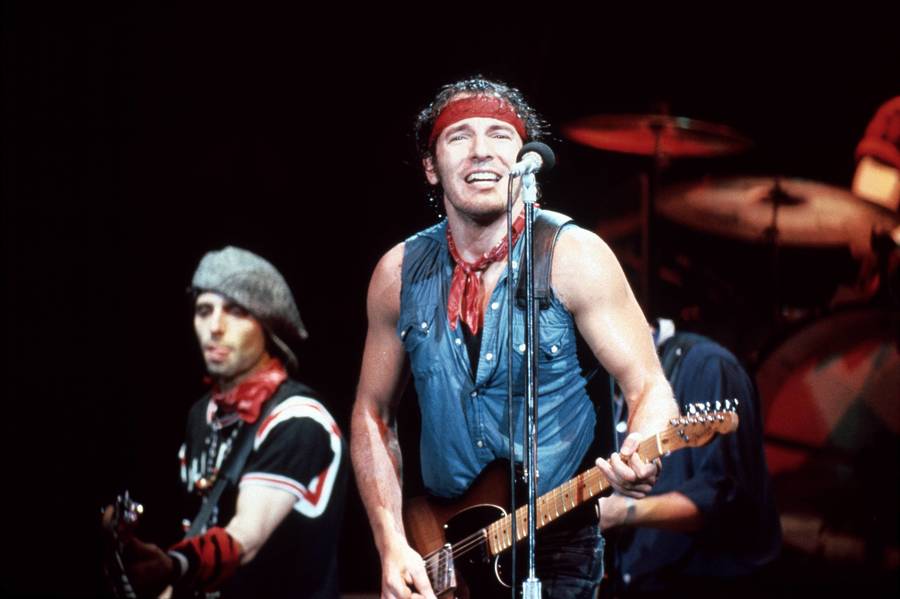 Springsteen rose to prominence as one of the most popular singer-songwriters and musicians of the 1970s. Following the release of "Born to Run" in 1975, he began to gain international recognition. The following albums were equally successful, with "The River," "Born in the USA," and "The Rising" all receiving critical praise.
Bruce Springsteen – Today
Springsteen's meteoric rise to fame has turned him into a household name that nearly no one can deny. He's won twenty Grammy Awards, two Golden Globe Awards, an Academy Award for Best Original Song, and a Tony Award, among other honors. In addition, he has been inducted into the Rock and Roll Hall of Fame.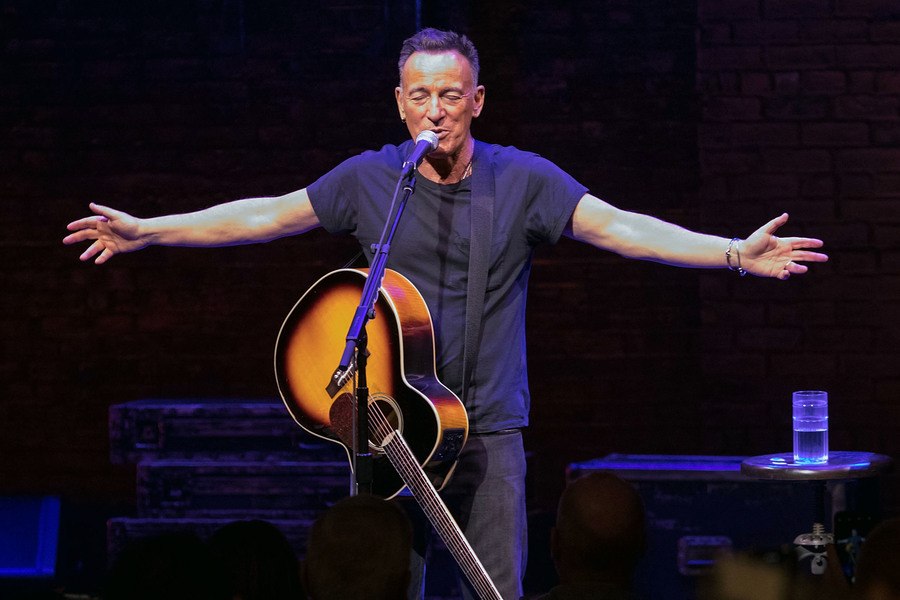 Springsteen's songs were musically difficult, but his plain and catchy lyrics helped him establish himself as a musical storyteller who has yet to be surpassed. Many of his songs are inspired by his life as a working-class American. He appeared on Broadway with his long-time supporting band, the E Street Band, a collection of musicians that were always there for him on stage or in the studio. He and the band appeared on Saturday Night Live as late as December 2020.
Billy Joel
Billy Joel, who was born in the Bronx and raised on Long Island, has had a major effect on the musical world as a whole. "Piano Man," his most famous song, is still played on classic stations and by newcomers to the piano, but he has a long list of other incredible songs. "We Didn't Start the Fire" is a classic.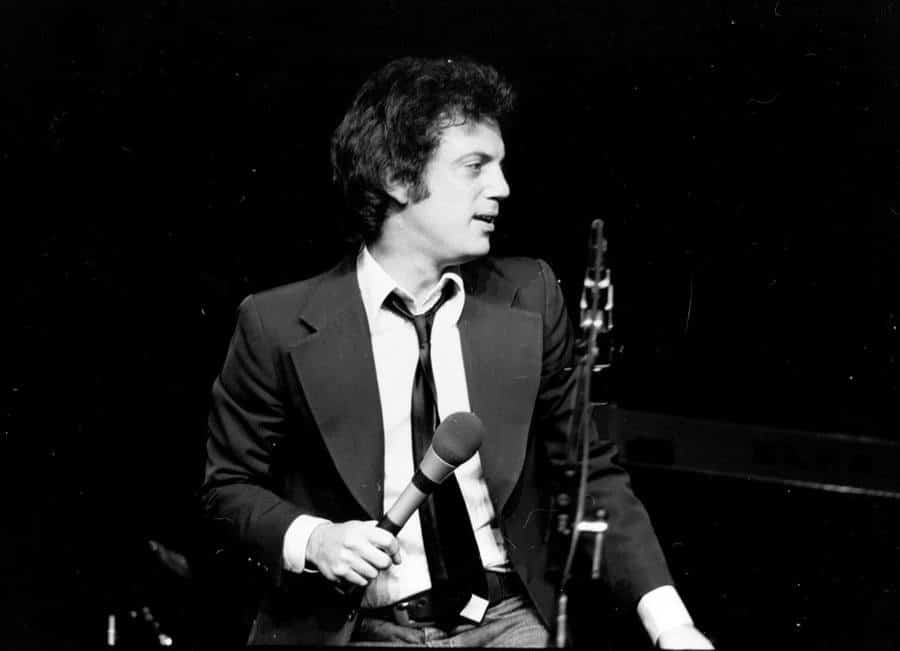 Joel rose to notoriety in the late 1970s, and between 1993 and 2001, he recorded twelve studio albums and a live CD. Joel has entrenched himself as one of the greats, but with a twist: instead of wailing on an ax, he selected the piano as his instrument of choice.
Billy Joel – Today
You probably already know that Billy Joel is one of the best-selling musicians of all time, but did you realize that he's also the third best-selling solo artist in the United States? He has sold over 150 million albums worldwide and is the sixth best-selling music artist of all time, not just among solo performers.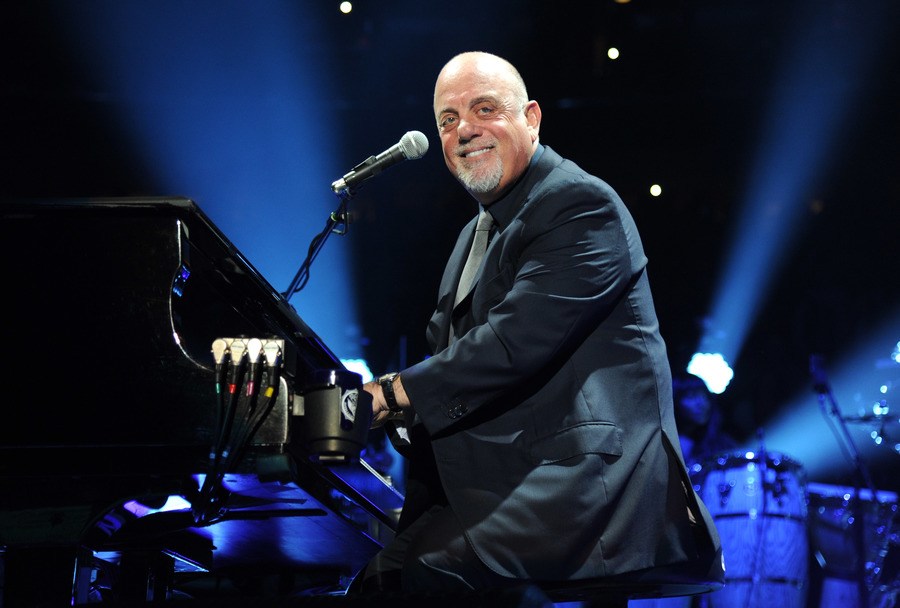 Even though he's in his seventies, this Rock and Roll Hall of Fame inductee continues to travel the world and sell out large venues. If you've never seen the piano guy perform live, do yourself a favor and look for a show near you. Joel hasn't been as successful in his personal life. He's been divorced three times, including a memorable breakup with model Christie Brinkley. His fourth marriage to Alexis Roderick still seems to be going strong, though.
Bono of U2
Without a doubt, Bono is the most well-known Irish artist alive today. Bono, whose real name is Paul David Hewson, is a singer-songwriter, philanthropist, activist, and the main vocalist and primary lyricist for the rock band U2. The band was formed in 1976 and achieved international success with the studio album "Joshua Tree" in 1987.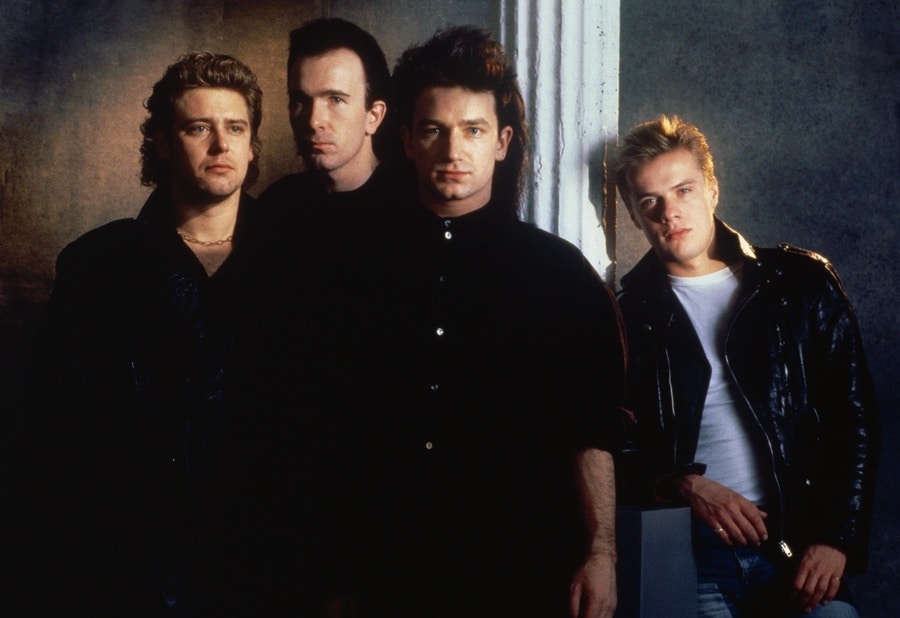 Though his singing was less appealing than his stage persona at the time, he was named frontman for the Irish rock band. Bono and U2 as a whole have received a whopping twenty-two Grammy Awards, and the band became members of the Rock and Roll Hall of Fame in 2005. The guy who carries the bass when they play even got in with them.
Bono – Today
Bono is still going strong at this point in his profession and life. He's been making guest musical performances on talk shows like "The Late Show With James Corden" and others, along with the rest of the band. Bono is almost as well-known for his activism as he is for his music, and he frequently lends a hand to causes such as humanitarian projects.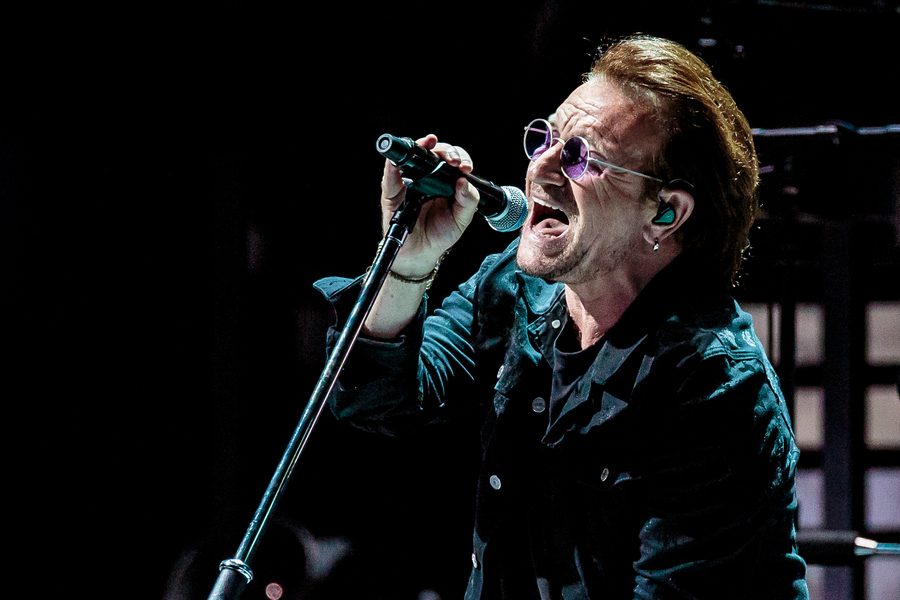 In order to promote these causes, he has played in a number of benefit events. His humanitarian contributions have been recognized by presidents, prime ministers, and Queen Elizabeth II, who has made him an honorary knight. "Songs of Innocence" was made accessible for free on iTunes, iTunes Radio, and what was then known as Beats Music.
Elton John
Elton John is a well-known music legend. He is a singer, songwriter, composer, and cultural figure. John, a pop culture phenomenon, and iconic artist began his musical career by playing the piano at a young age. He began his musical career at the age of sixteen, and legendary classics like "Tiny Dancer" and "Rocket Man" catapulted him to international recognition.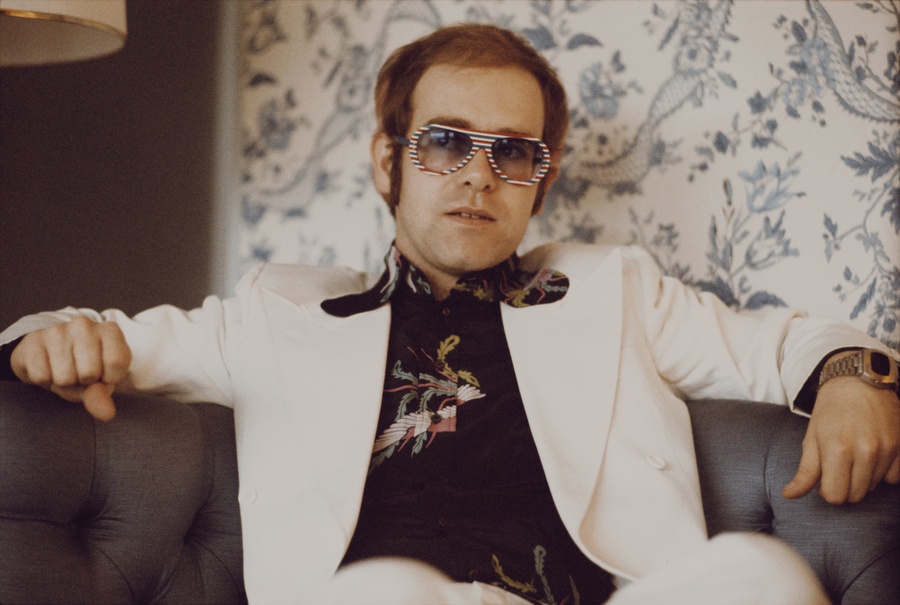 "Candle in the Wind" in 1997 was his ode to Princess Diana but was originally written for something else. However, he revised it, and it went on to sell over thirty-three million copies worldwide. It is the best-selling single in the United Kingdom's history, as well as the UK singles charts. His outgoing personality has also helped him stand out.
Elton John – Today
While John isn't playing as much these days, he still pops up now and then following his massive three-year farewell tour, which began in 2018. The tour was supposed to include over 300 shows throughout the world, but many of them had to be canceled or rescheduled in 2020 due to scheduling conflicts.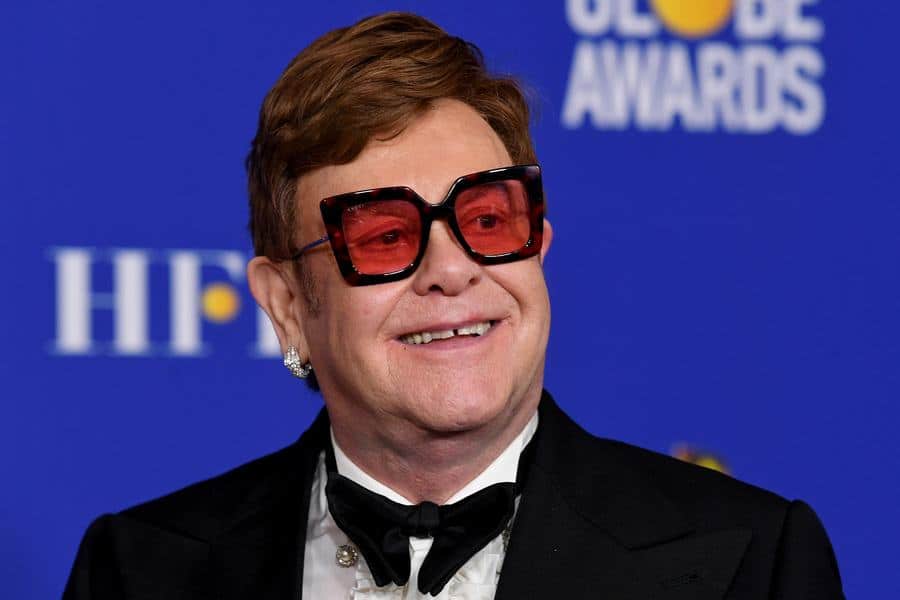 Since he previously composed the music for the original animated picture, John has rejoined with creative partner Tim Rice to compose music for the live-action adaptation of "The Lion King." In addition to his own foundation, John supports a variety of charities and artistic groups, including the Globe Theatre and the Royal Academy of Music.
Noel Gallagher of Oasis
Noel Gallagher, the lead guitarist, principal composer, conceptualist, and occasional vocalist for Oasis, had a huge influence on British rock music in the 1990s and beyond. Oasis had a major hit in the 1990s. They had a couple of big singles, "Wonderwall" and "Don't Look Back in Anger," but their tumultuous relationship began to overshadow the band's music in the headlines.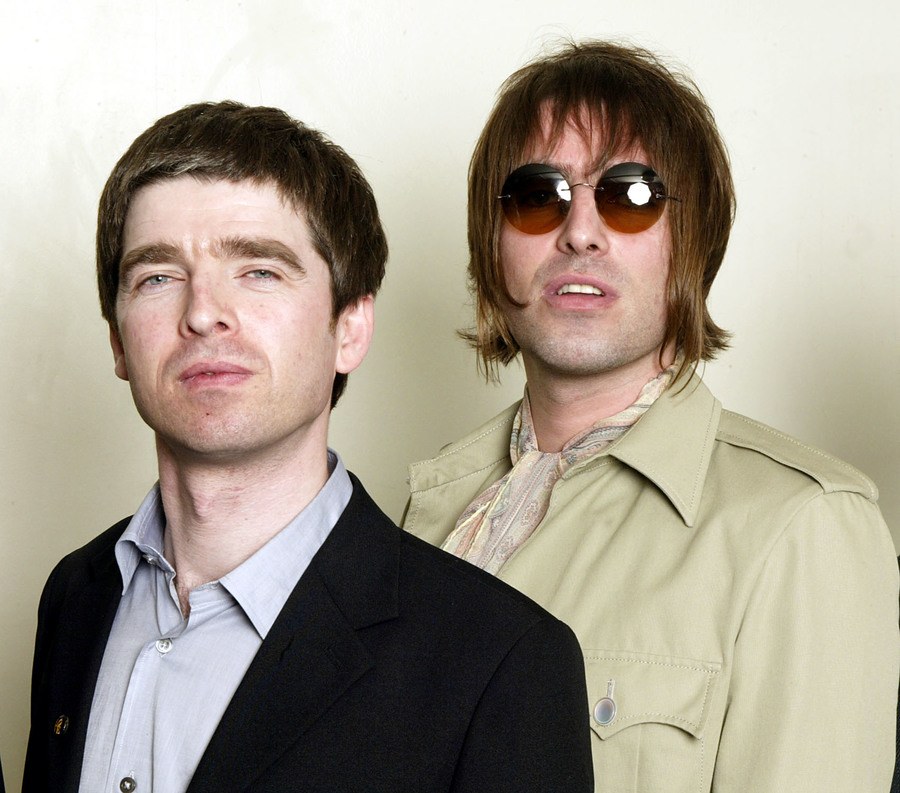 They ultimately split up in 2009, just days before their scheduled performance at the Rock de Seine festival. Gallagher remarked that he couldn't possibly work with his brother Liam for another day. What must it have been like for two individuals, even brothers, to never want to work together again?
Noel Gallagher – Today
Gallagher went on to form his own band, Noel Gallagher's High Flying Birds, and was successful independently of his brother. In 2011, Noel announced the formation of the band during a press conference, and their first album was released the same year. "Chasing Yesterday," the band's second album, was released in 2015.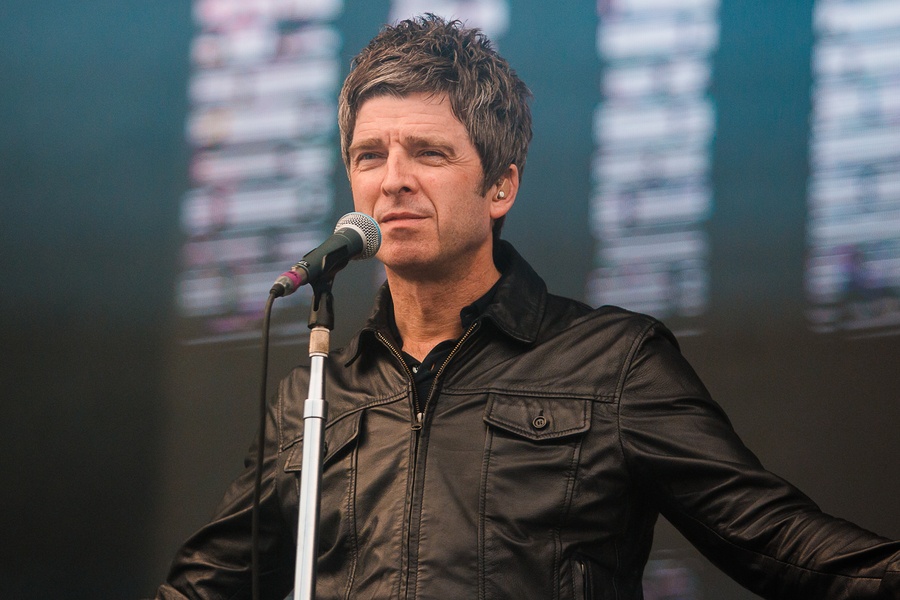 In November 2017, they released their third album, "Who Built the Moon?" They also headlined the "We Are Manchester" benefit event, which helped collect cash following the terrorist incident in Manchester in May. They've been releasing EPs with fresh content for the past few years.
David Coverdale
David Coverdale is an English rock vocalist and the founder of Whitesnake, a well-known hard rock band. He aspired to be a rock singer since he was a child, as he was born into a musical family. Deep Purple, a renowned band and one of the pioneers of the heavy metal and current hard rock genres, gave Coverdale his start as the main singer.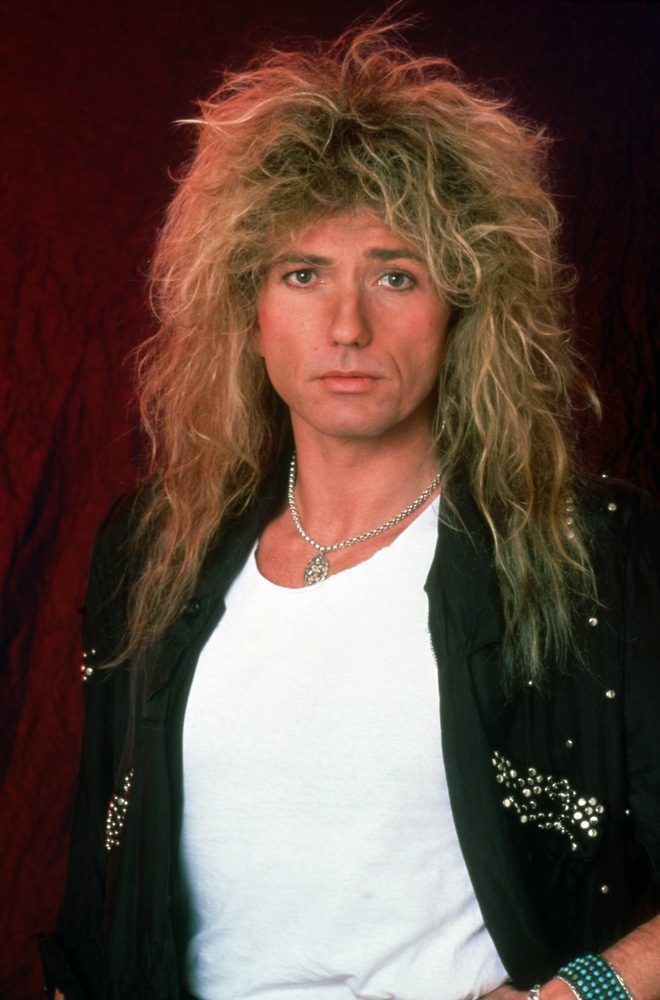 He was a member of Deep Purple from 1973 until 1976 before joining Whitesnake, another pioneer in the hard rock and glam metal genres. With successes like "Here I Go Again" and "Is This Love," Coverdale was on his way to the top of the charts. Since Whitesnake began as a backup band for Coverdale's solo career, Coverdale has been the only constant member.
David Coverdale – Today
Despite bouncing about from project to project, Coverdale was inducted into the Rock & Roll Hall of Fame in 2016. However, it was his contribution to Deep Purple's history that landed him on the ticket. He reformed the "Whitesnake" band in 2002 and recorded many albums, including "Good to Be Bad" (2008) and "Forevermore" (2011), as well as performing at events around Europe and America.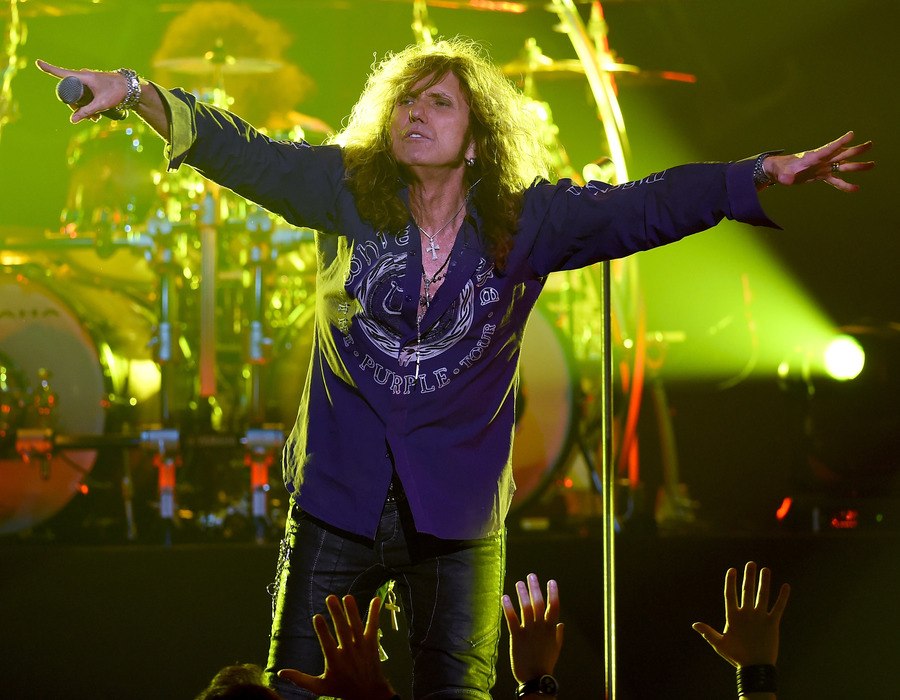 Whitesnake announced the same year that they would be embarking on a Greatest Hits tour in both North America and Europe, performing all of their biggest hits for adoring fans in arena after arena. Coverdale and his wife, Cindy, have been married since 1997 and have one kid together, a boy.
Morrissey of The Smiths
Morrissey, the frontman for The Smiths, who was born Steven Patrick Morrissey, combined true passion and talent. Since he began releasing music, he's written some of the most meaningful and poignant songs, collaborating with The Smiths on classics like "There Is a Light That Never Goes Out" and "Bigmouth Strikes Again."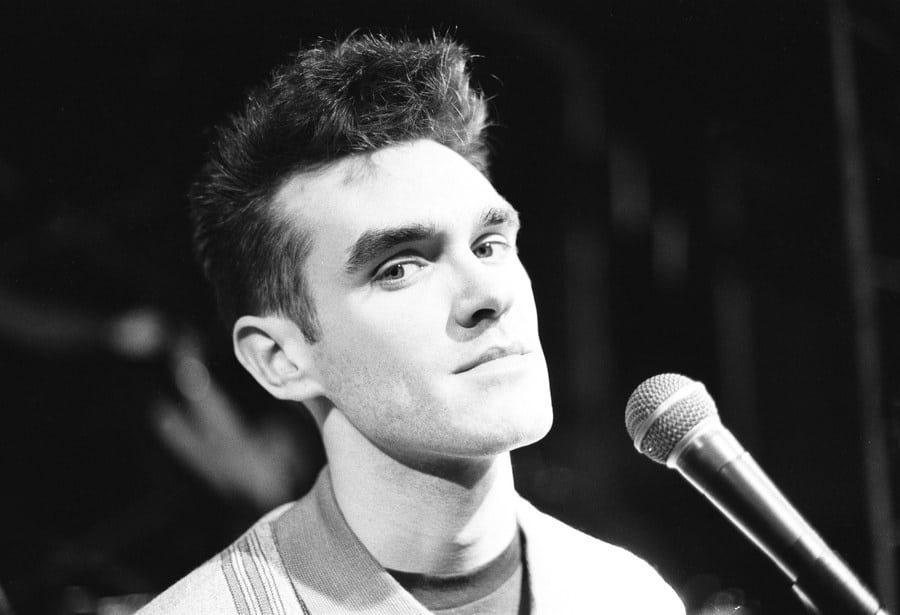 Morrissey continued to release songs after The Smiths disbanded. His solo career began in 1988 with the album "Viva Hate," followed by "Kill Uncle," "Your Arsenal," and "Vauxhall and I." All of them had hit songs that lingered on the charts in the United Kingdom for a long time.
Morrissey – Today
Morrissey's rage and outspokenness have continued to generate headlines throughout the years. In 2010, in response to animal brutality in China, he declared, "You can't help but believe that the Chinese people are a subspecies." Morrissey took a long break after relocating to Los Angeles from his home in England. In 2004, he released "You Are the Quarry," which resumed his solo career.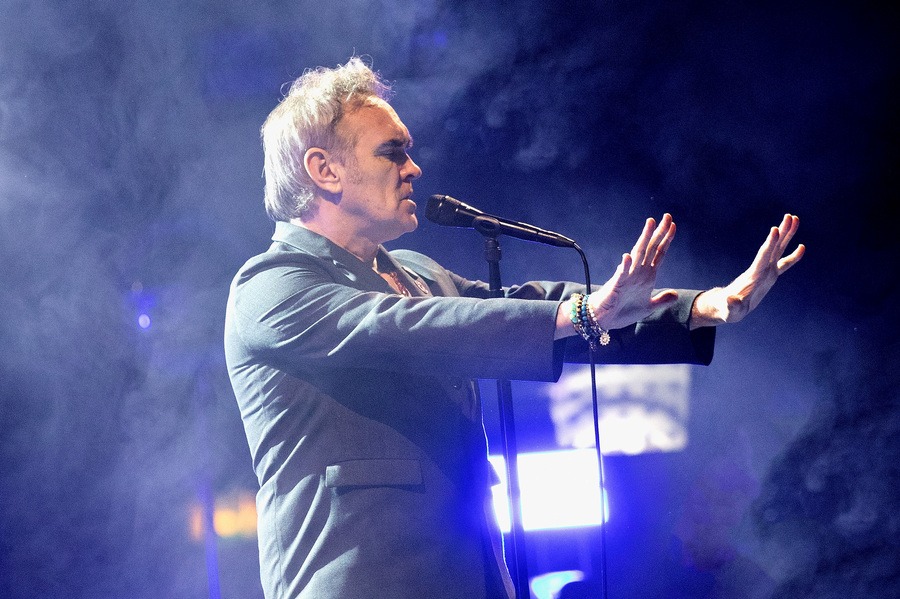 In 2013, he published his autobiography, followed by a book in 2015. In his twenties, he released three albums: "Low in High School" in 2017, "California Son" in 2019, and "I Am Not a Dog on a Chain" in 2020. His unwavering quality in music has earned him the title of "one of the finest lyricists in British history."