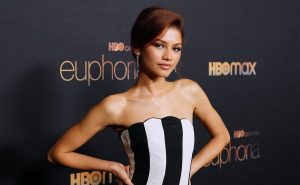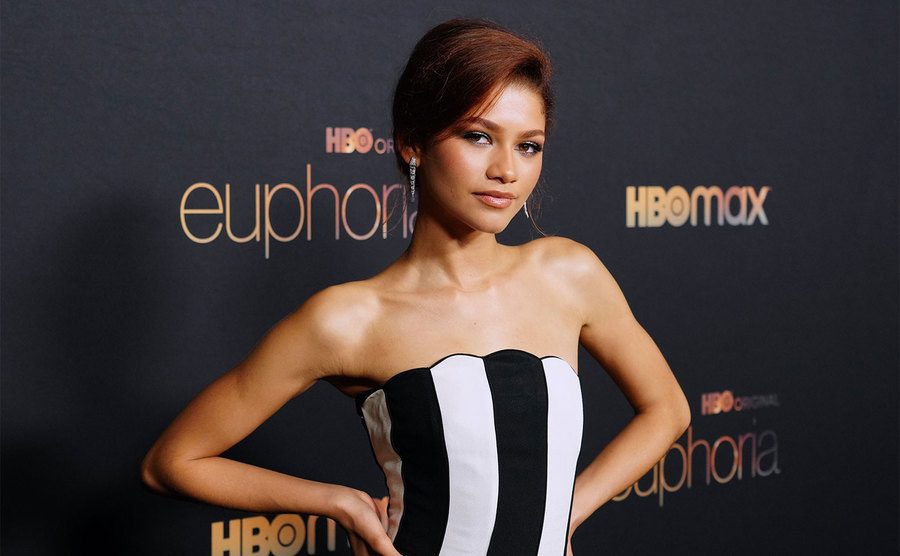 Zendaya Transforms From Disney Princess to Euphoria Star
By Yuri S.
---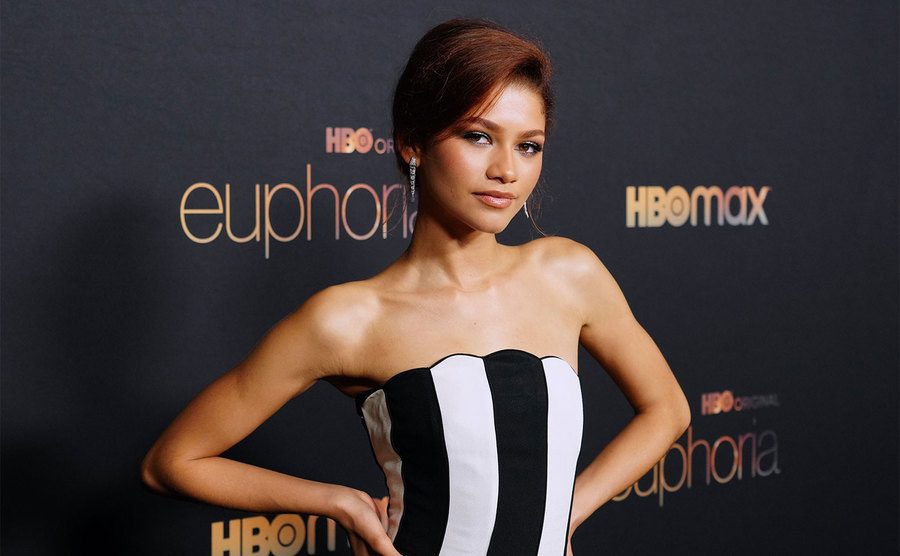 Zendaya's star is shining ever brighter in the Hollywood firmament. The red-hot actress and singer has transformed from a plucky Disney kid star into a dramatic actress of amazing depth. She astonished viewers with her Emmy Award winning performance as the drug addicted Rue on HBO's Euphoria.
Zendaya capped off 2021 with two blockbuster movies hitting the big screen: the Dune reboot and her third Marvel franchise entry, . She also starred in her first Netflix film, Malcolm and Marie. She's also a fashion icon and a voice for feminism and equality.
A California Girl From the Start
Future Disney star Zendaya Maree Stoermer Coleman was born on September 1, 1996, in Oakland, California. Her parents are both teachers: Claire Stoermer and Kazembe Ajamu Coleman. Her dad is African-American, and her mom has German and Scottish ancestry. She has five half-siblings.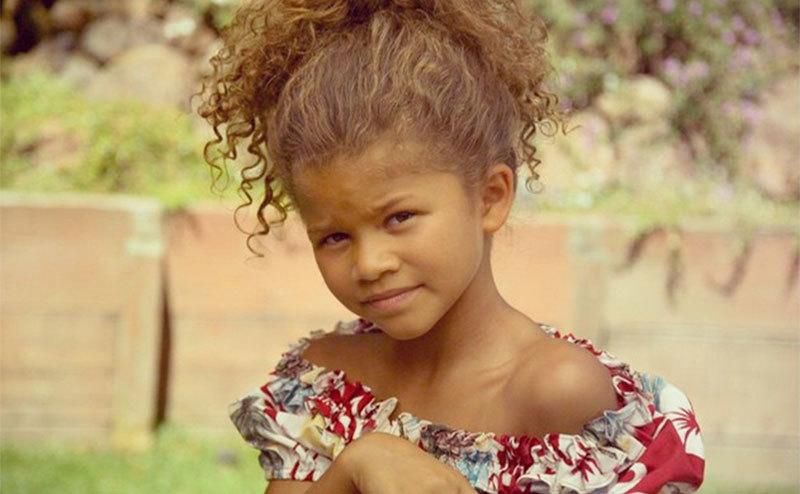 Her name derives from the Shona (Bantu) name Tendai (to give thanks). Her dad added the "Zen." Zendaya likes to explain that her name is pronounced the way that it is spelled – Zen -Day-A – and not Zen-die-ya. A good fact to remember if you are ever introduced.
Her Career Started in First Grade
Zendaya began acting as a first grader at Fruitville Elementary School, where her mom taught. She and two friends performed a play for Black History Month. She later performed at the in , where her mother worked a summer job as the .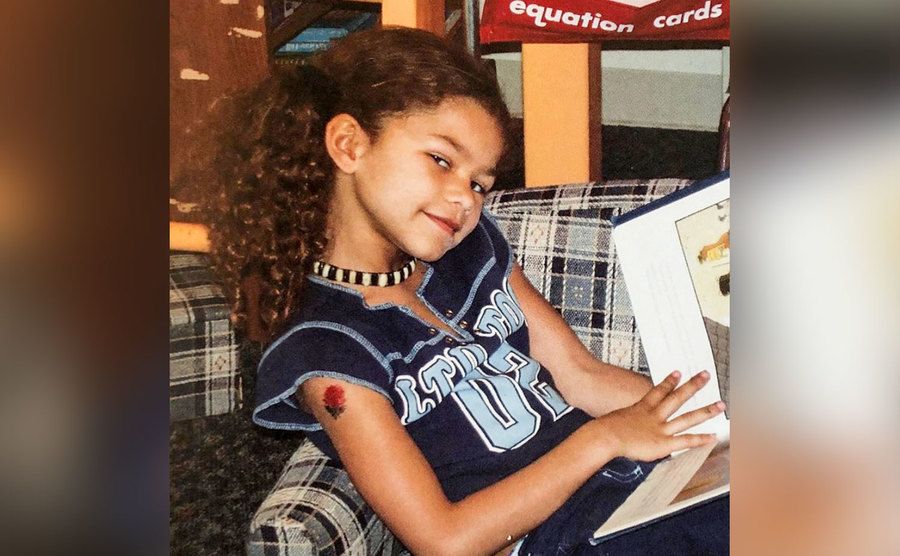 As a child, Zendaya was so shy she actually had to repeat kindergarten. The school wanted to make sure that she was on the same level as her peers socially, and even now, even after achieving international fame, she agrees that she is not a social butterfly.
Starts Hip Hop Dancing at 8
At eight, Zendaya joined a dance troupe called Future Shock Oakland and was a member for three years. She spent two years dancing with the Academy of Hawaiian Arts. Zendaya attended Oakland School for the Arts and was cast in several roles in area theaters while she was still a student.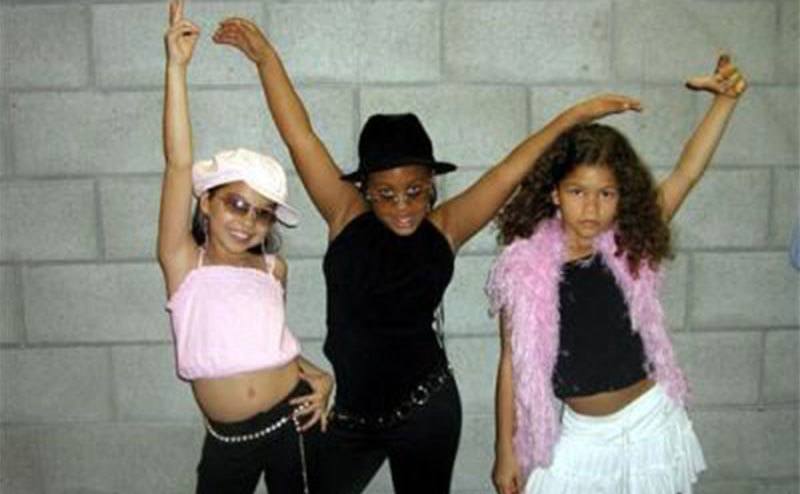 When Zendaya was in seventh grade, she and her dad moved to LA to pursue her career. Mom supported them from Oakland. She graduated from Oak Park High School, but she was already acting professionally and modeling for popular department stores like Macy's, Mervyns, and Old Navy.
Back Up Dancing for Selena Gomez
During her modeling days, she was featured in an iCarly toys ad. She also appeared as a back-up dancer in a Sears commercial featuring Disney star Selena Gomez. In 2009, she was a featured performer in the Kidz Bop music video cover of the Katy Perry song "Hot 'n Cold."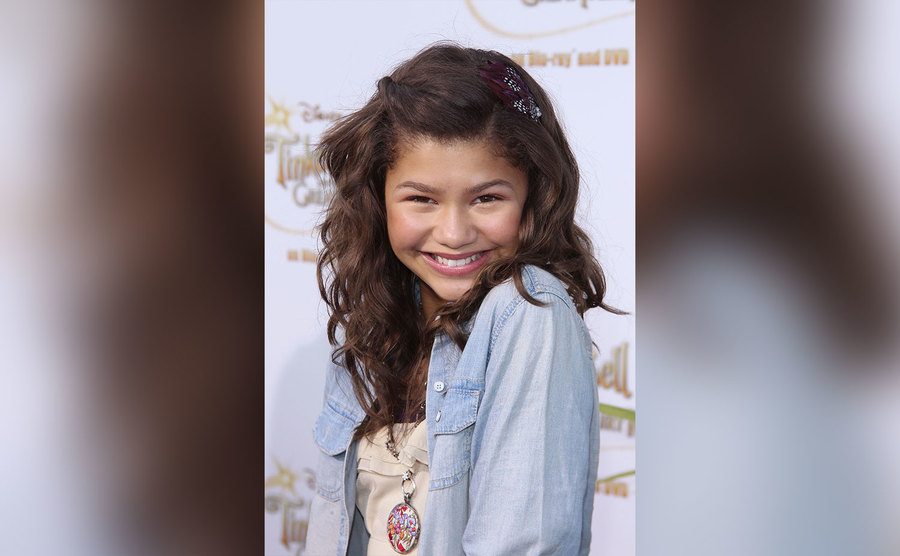 Like many of today's young stars, Zendaya got her start on the Disney Channel playing Rocky Blue in the comedy Shake It Up in 2009. The show was a female buddy comedy with a dance aspect. It was canceled after three seasons, but Zendaya was already on her way.
Shake It Up Turns Up the Heat
2011 was a turning point for Zendaya. In June, she and Bella Thorne released Watch Me, which peaked at 86 on the Billboard Hot 100. Target stores began selling D-Signed, a line of clothing inspired by the clothes worn by Zendaya and her Shake It Up castmates.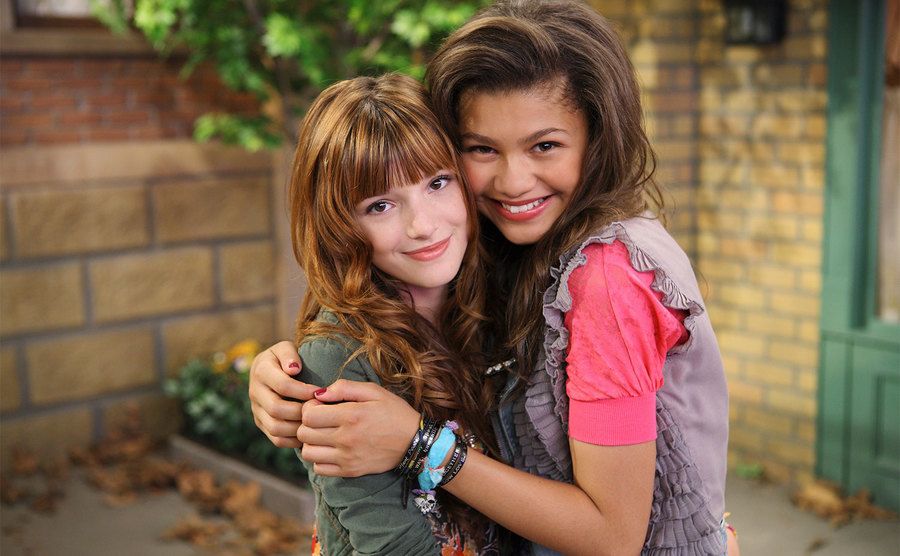 Zendaya made her film debut in 2012 in Frenemies, a Disney Channel Original Movie. She also released "" as a promotional single for Shake It Up: . Zendaya recorded three other songs in the soundtrack: "Made in Japan," "Same Heart", and "Fashion Is My Kryptonite."
Dancing With the Stars' Youngest Dancer
By September 2012, Zendaya's recording career was in full swing. She signed a contract with Hollywood Records. In October, she performed at the Teen Music Festival and at the Operation Smile benefit. She was a celebrity contestant on Season 16 of Dancing with the Stars.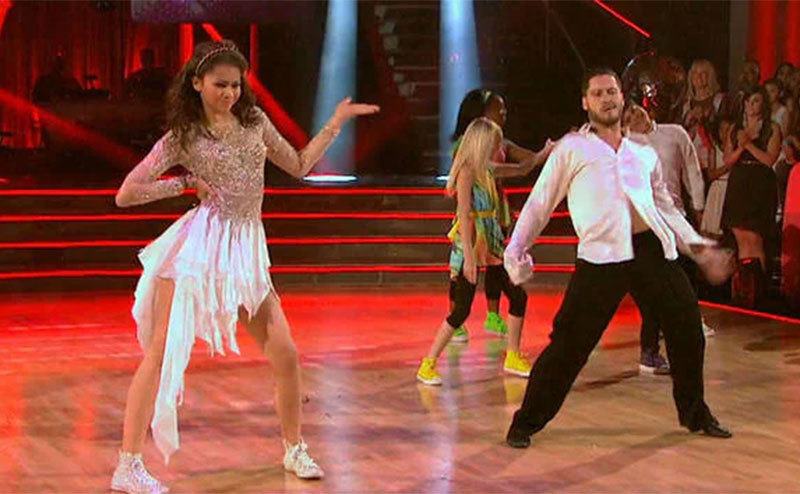 At 16, Zendaya was the youngest contestant ever to participate on the show, before Willow Shields succeeded her at 14 years old on Season 20. Valentin Chmerkovskiy was her professional dancing partner. The couple finished as runners-up behind Kellie Pickler and Derek Hough.
Launches Self-Titled Zendaya Debut Album
Zendaya's recording career continued to soar. Her self-titled debut album was released on September 17, 2013. It was preceded by the single "Replay" that was released on July 16, 2013, written by Tiffany Fred and Paul "Phamous" Shelton. In November, she performed the song live on NBC's Today Show.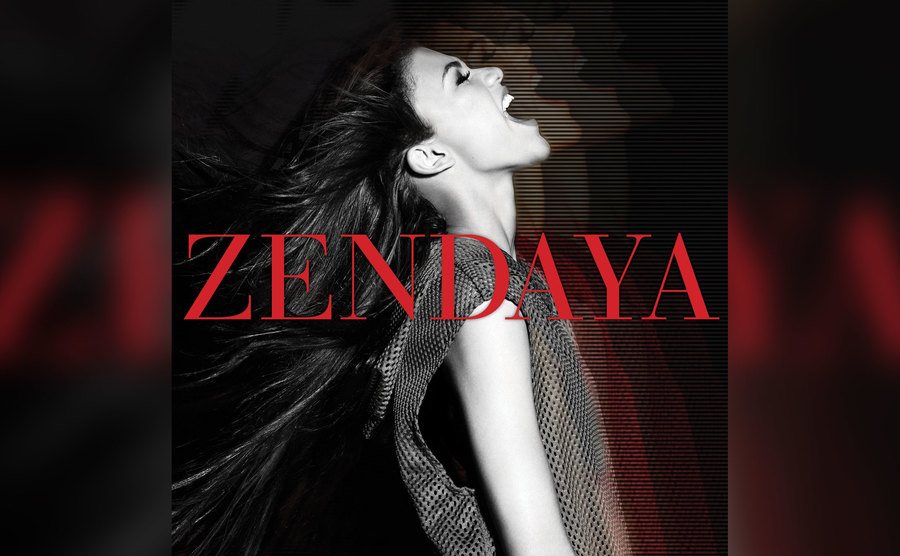 Her acting career was also heating up. In 2013, she was cast as 16-year-old Zoey Stevens in the Disney Channel Original Movie Zapped, where her smart phone begins to somehow control all the boys around her. She was also cast as the lead in a Disney Channel pilot called Super Awesome Katy.
Takes Control at K. C. Undercover
The young star was just 16 years old when she stood up to Disney and demanded they cast a Black family for the show and rename the character K.C. Cooper instead of Katy. K.C. Undercover was ordered to be made into a series by Disney Channel in May 2014.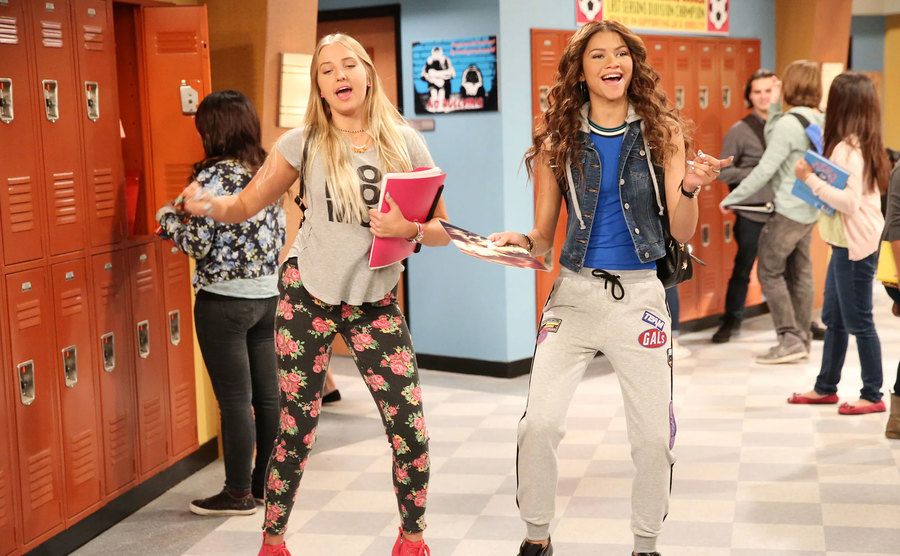 The show premiered on Disney Channel in 2015 and ran for three seasons. It garnered several Kids Choice Awards, and Zendaya was singled out as the Kids Choice Favorite TV Actor. Who wouldn't love a show about a black-belt, math-whiz teen recruited to be a secret agent?
Her Passion for Fashion Continues
Zendaya continued to follow her passion for fashion and was a guest judge on an episode of Project Runway: Under the Gunn in 2014. In the episode, the contestant designers were challenged to create an outfit for Zendaya to wear in an upcoming concert performance.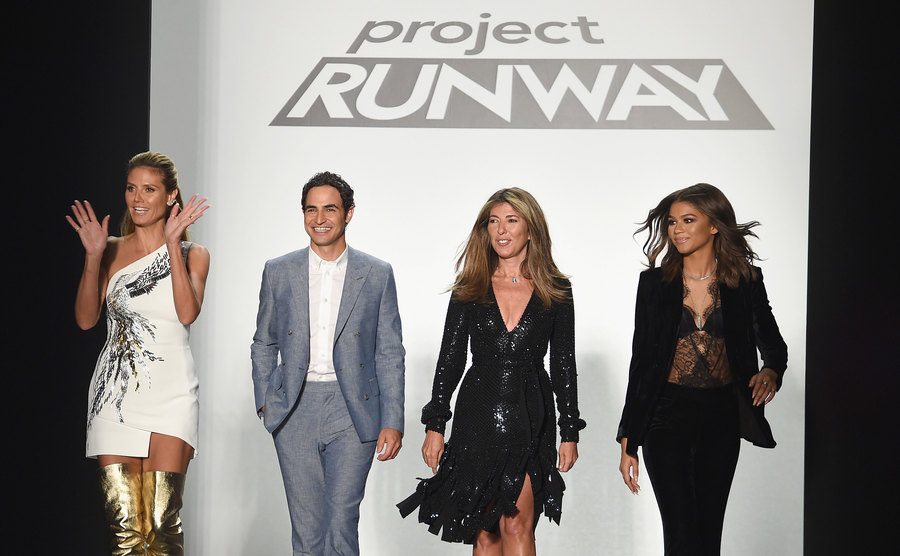 Even as a teen, she was outspoken and stood up for herself. In February 2015, Fashion Police Giuliana Rancic made a racist comment on the star's Oscar red carpet look, saying she must smell like patchouli oil and weed because of her deadlocks. She hit back immediately.
Calling Out Red Carpet Racism
The 15-year-old called her out and Rancic issued a public apology. How many teens would have had that much chutzpa? But it was Mattel who stole the show by honoring Zendaya with a unique limited-edition Barbie doll inspired by her red carpet looks.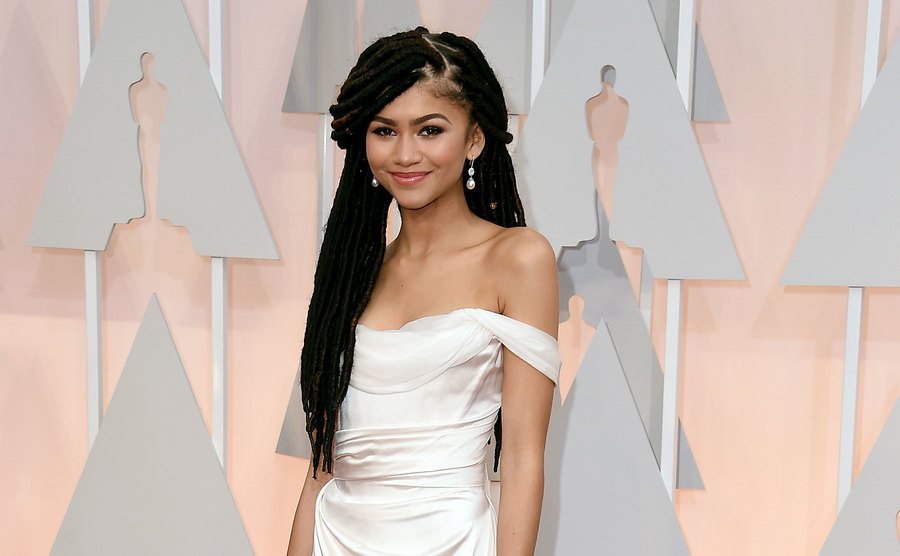 As she began to outgrow Disney, she moved her recording label to Republic. A month after the Rancic incident, Timbaland confirmed that he was working with Zendaya on her second album, the first for Republic. "Something New," featuring Chris Brown was released on February 5.
Leaving Disney for Spiderman
Zendaya's film career also moved to another level when she made her Marvel franchise debut as Michelle in Spider-Man: Homecoming, which was released in July 2017. Director Jon Watts later said he was impressed that she arrived at her screen test without makeup.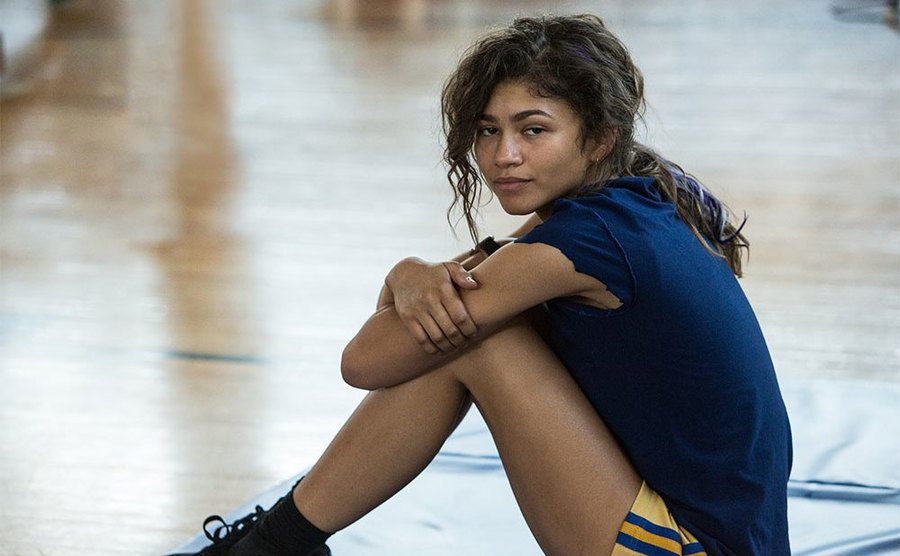 He insisted that she continue to forgo makeup throughout the production. He also allowed her to add her own embellishments to the role, such as carrying around a mug of herbal tea. Watts admitted that he was impressed with the high level of craft Zendaya brought to the film.
First Sparks With Tom Holland
The film also marked the first time that Zendaya worked with Tom Holland, in his first outing as Peter Parker. Before the movie opened, there was some pushback about Zendaya playing his love interest, Mary Jane, but although her character is called MJ, she is Parker's wisecracking classmate Michelle.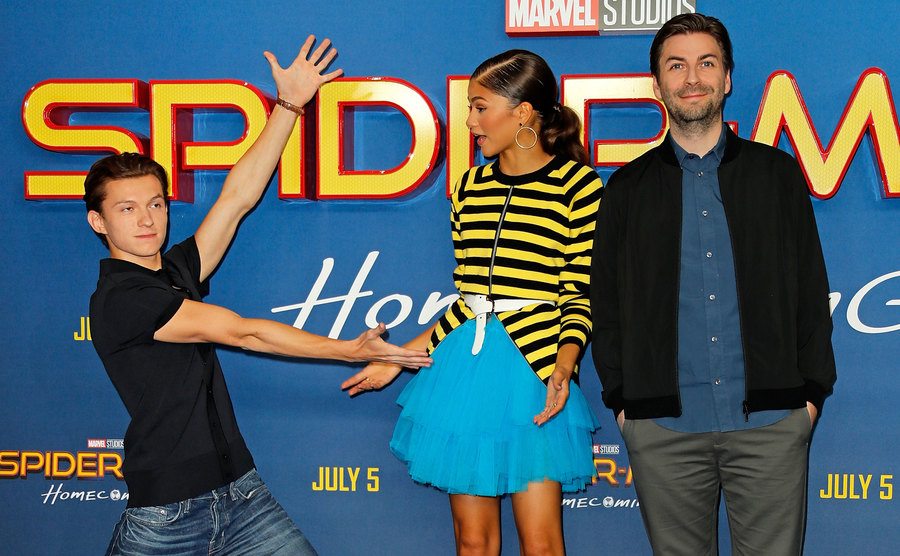 The film grossed $117 million in its first weekend, ranking number one at the box office. John DeFore of The Hollywood Reporter praised her as a "scene stealer," while David Ehrlich of IndieWire called her the film's "MVP," despite her brief screen time.
Pairing Up With Zac Efron
Zendaya was able to mesh her singing and acting skills in her next film, the live action musical The Greatest Showman starring Hugh Jackman. Zendaya played a trapeze artist who falls in love with Zac Efron's character during a time when interracial romance was taboo.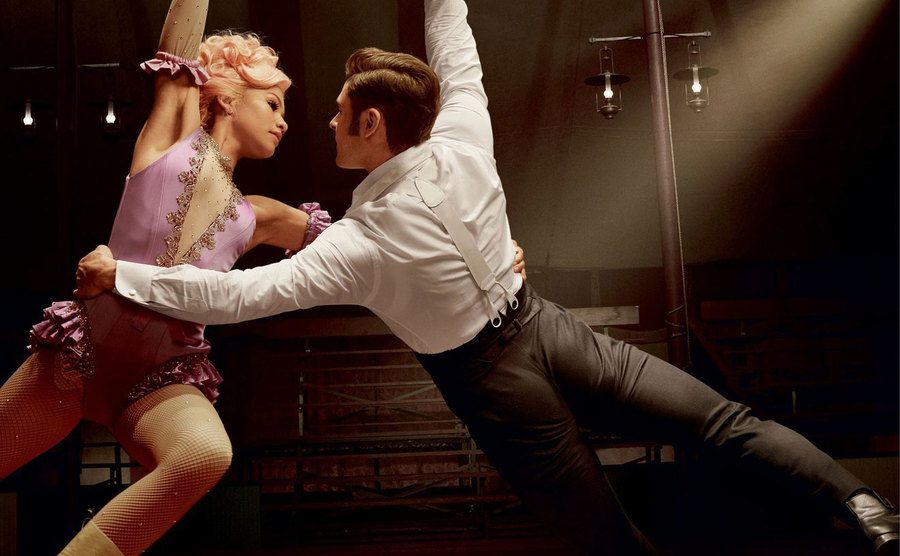 Like many stars today, Zendaya took a voice-over role in the animated film Smallfoot, which also featured the voices of Channing Tatum and Danny Devito, among other A-list actors. Zendaya voiced the yeti Meechee and sang two songs for the soundtrack.
Euphoria Makes Her an Adult Star
In 2019, Zendaya left her Disney-image firmly behind and began starring in HBO's award-winning production Euphoria, an adaptation of the Israeli series of the same name. She plays Rue, a 17-year-old drug addict and the narrator of the series.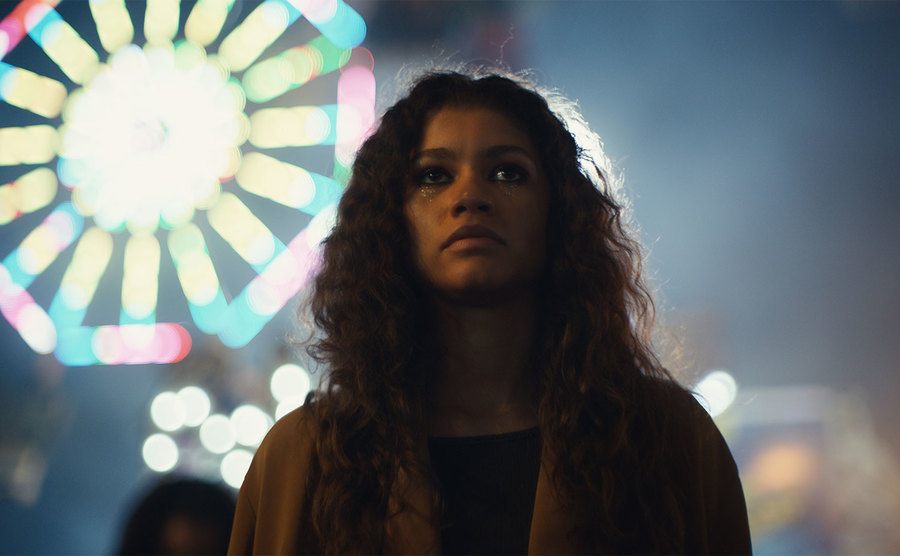 Sam Levinson was applauded for casting Zendaya in a role completely against type. Zendaya is so innately grounded that she makes Rue a reliable guide through a chaotic world. She has admitted that she has no personal knowledge of Rue's world, so she relies on Levinson to fill her in.
Becomes Youngest Primetime Emmy Winner
She won the , becoming the youngest winner of the award. She also won Performer of the Week from for the week of February 6, 2022, for her performance in the second season episode "Stand Still Like the Hummingbird."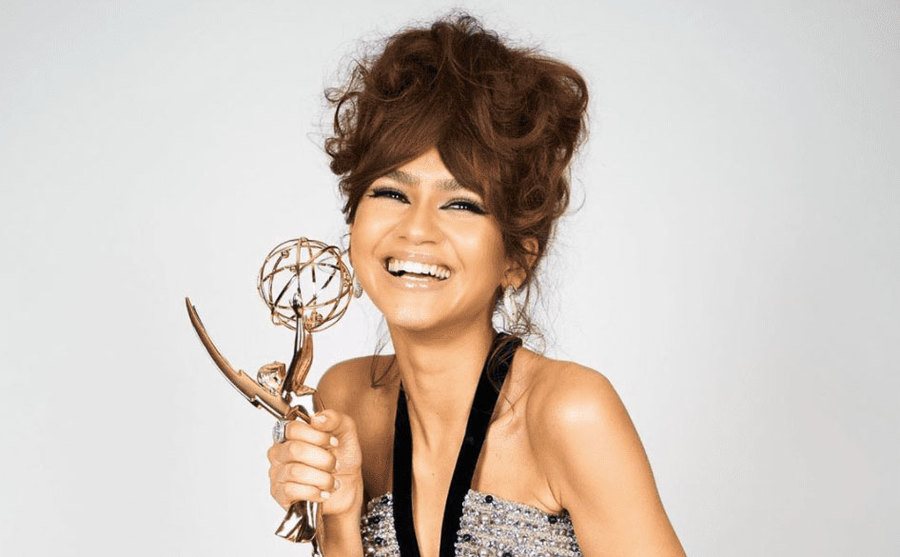 Also in 2019, she reprised her role as MJ in . The film was a commercial success, becoming the fourth highest-grossing release of the year. For readers of the comic books, MJ translates to Mary Jane Watson, Peter Parker's girlfriend.
Who Is the Real MJ?
But Zendaya's character's full name is Michelle Jones-Watson, as first revealed in Spider-Man: No Way Home. Until that point, she had been referred to once as Michelle and primarily known by the nickname MJ, although the name "Michelle Jones" had been used in an article by Variety.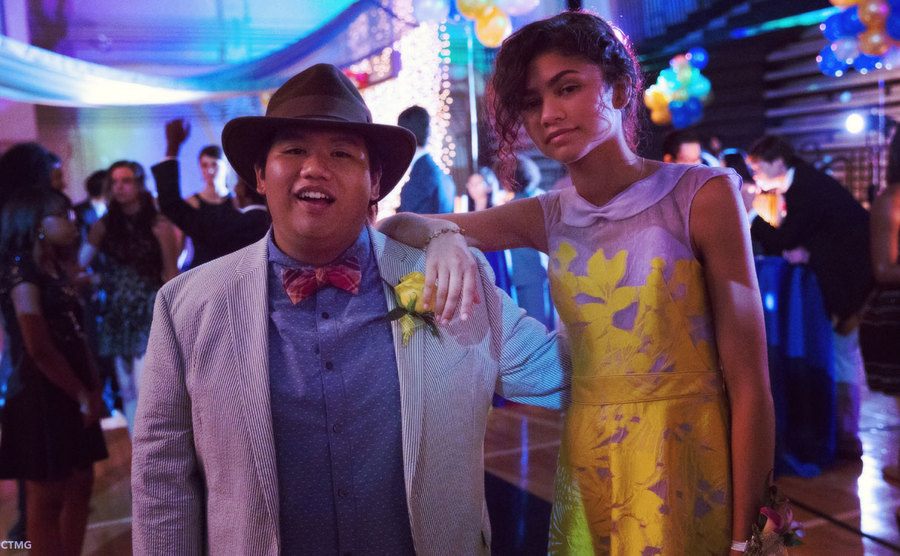 While her nickname reveal was an homage to MJ Watson of the comic books and other Spider-Man media, Marvel Studios president Kevin Feige confirmed Michelle is an original Marvel Cinematic Universe character. Zendaya won the in 2018 through 2019.
Falling in Love With Spiderman
True story. One of the odd facts about Zendaya is that her first date was going to a Spiderman movie. And she loved it. But who could have known that years later she would actually be in love with Spiderman himself?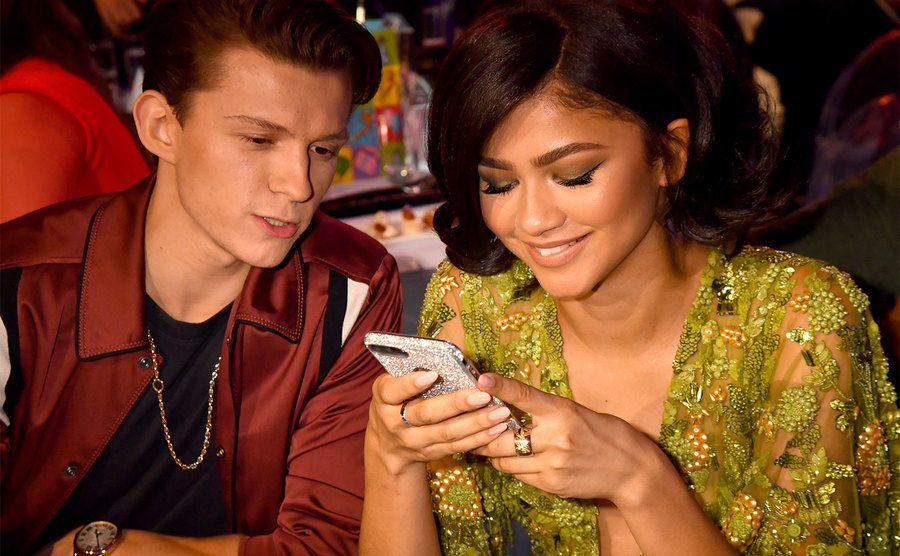 Rumors about Zendaya and Spiderman star Tom Holland surfaced during the first of the three franchise films they did together. It was not an unreasonable assumption given the Spiderman/MJ matches formed in previous Spiderman movies: Tobey Maguire and Kirsten Dunst and Andrew Garfield and.
Paparazzi Photos Spill All
But Zendaya firmly squelched those rumors for years, insisting that she and Holland were just best friends. But the couple finally admitted they are together in an interview with GQ after paparazzi pictures of the two of them smooching in a car hit the media.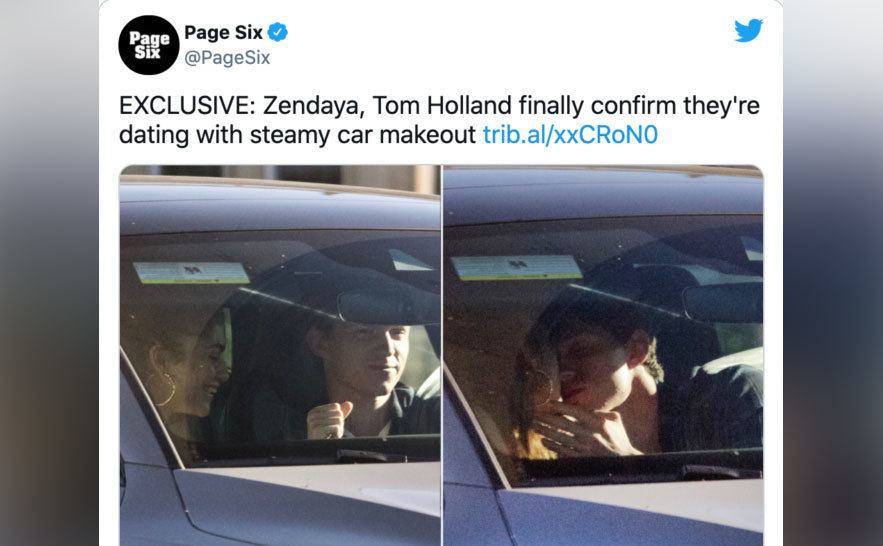 More importantly, Holland checks all the boxes Zendaya has said she looks for in a guy; in a candid interview for in 2018, the former Disney Channel star said, "Respect is my number one thing, and I think it shows in different ways."
Holland Checks All Her Boxes
She added, it's also important to have somebody who makes her laugh. Super-supportive? Sweet? Funny? Holland is all of that. Check, check and check. Zendaya also said she prefers to date someone who's in the entertainment industry because there are some things only another entertainer can understand.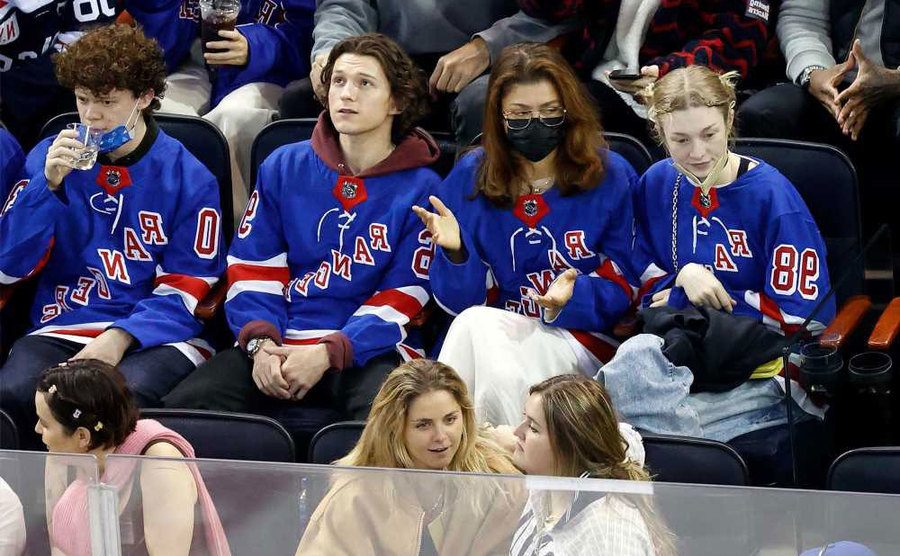 In early February, the two were spotted at a NY Rangers game with Zendaya's Euphoria co-star Hunter Schafer and Tom's younger brother, Harry Holland. Zendaya and Tom sported matching Rangers jerseys with the other's name on them. Is that love or what?
Did They Buy a House or Not?
The Mirror reported the couple just dropped $4 million on a 6-bedroom house in the UK and plan on renovating and adding a gym and a movie theater. Neither has confirmed buying the house, and Tom brushed off the house rumor in an interview on Live With Kelly and Ryan.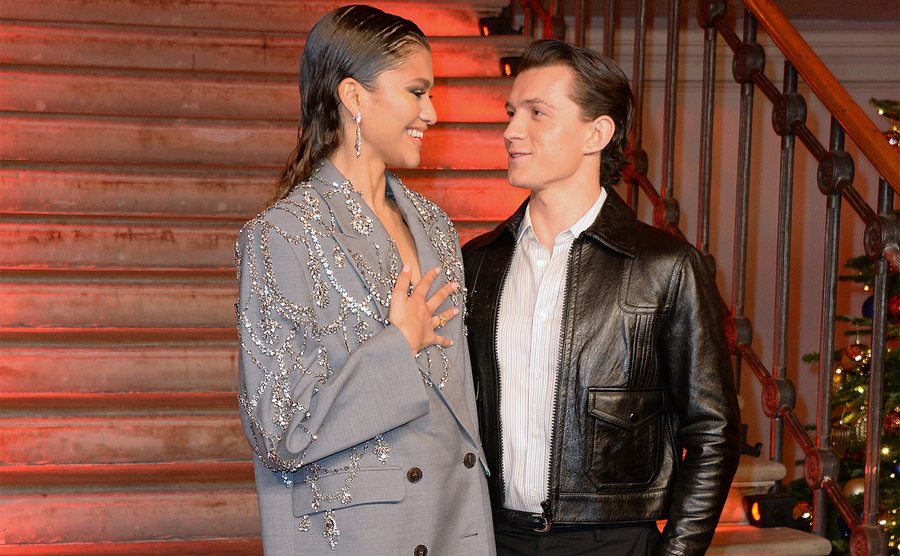 Over the years, there has been a lot of speculation about Zendaya's dating life, but she always dismissed the talk. Trevor Jackson and Zendaya appeared together in a 2013 music video, but she told the gossips they were best friends and she'd always be there for him.
Not a Date With Odell If Dad Is Along
In 2016, Odell Beckham, Jr. left a Grammy afterparty with Zendaya and the rumor mill cranked up. Asked if they were dating, Zendaya's dad piped up that if he was chaperoning, it was not a date. "When you see my daughter out on a date without me, it's a relationship," he said.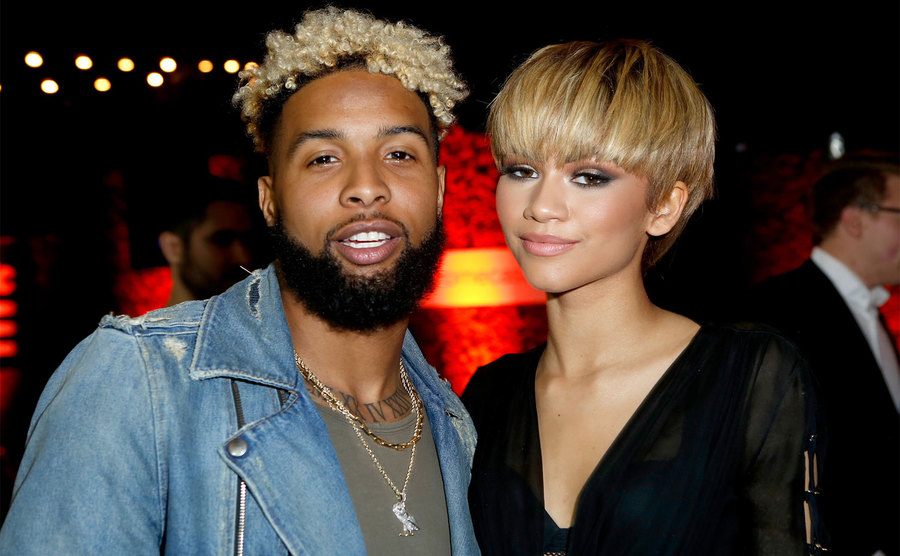 Zendaya and her co-star Jacob Elordi were suspected of being an item. In August 2019, a fan even caught them together in the background of a vacation pic he'd snapped in Athens, Greece. Again, Zendaya called him her "best friend" in an awards speech in Australia.
Short-Lived Romance With Elordi
They were spotted kissing in New York a few months later, so that may have actually been dating. But by the summer of 2020, Elordi was dating model Kaia Gerber so any romantic relationship between them was definitely over.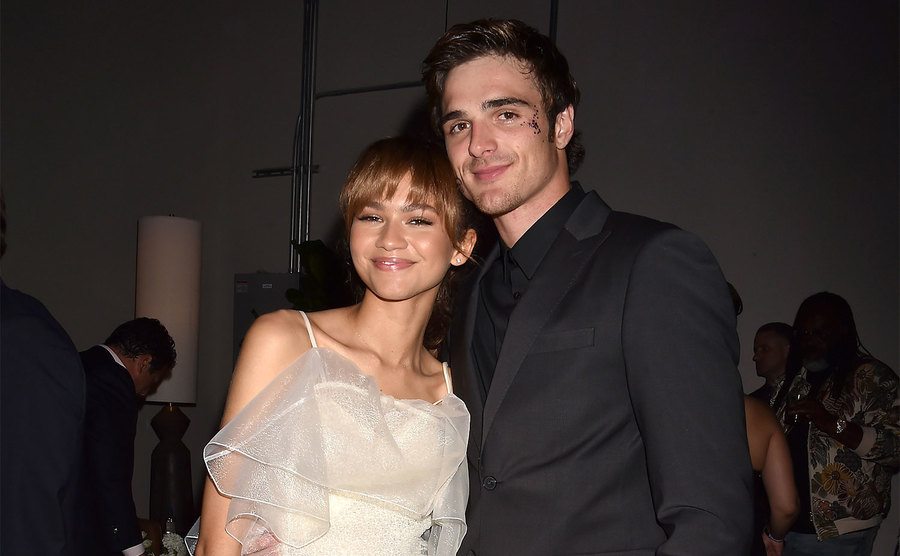 There were also rumors about Zendaya and her Dune co-star Timothée Chalamet. They were spotted together in January 2020 in a New York City Bed, Bath and Beyond. But she posted a photo on Instagram of the two of them at the Dune premier writing "Two pretty best friends, period."
Noon Is Her True Love
But Zendaya's true best friend is her miniature Schnauzer, Noon. When Zendaya was 20, Noon was a gift from her nameless boyfriend of four years, her first love, who broke up with her shortly after giving her the dog. "It wasn't a good ending," she recalls.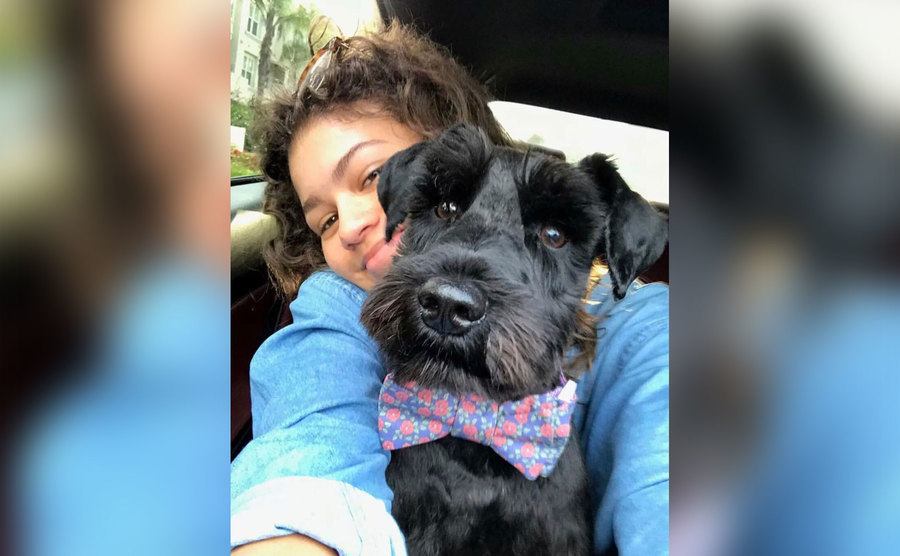 Zendaya invited Cesar Millan, the Dog Whisperer, to try and tame the tiny ball of excitement. In a hilarious article in Vogue, Millan gets Noon to fall in with his pack. Can Zendaya be a disciplined owner, not an overindulgent mother? Only time will tell.
Zendaya Needs Her Harry Potter Fix
Like all of us, Zendaya needs to relax. But all of us don't need to watch a Harry Potter movie every day to do so. Zendaya is a true Potterhead. She says that her self-care regime includes rewatching her favorite show on TV as it helps calm her down.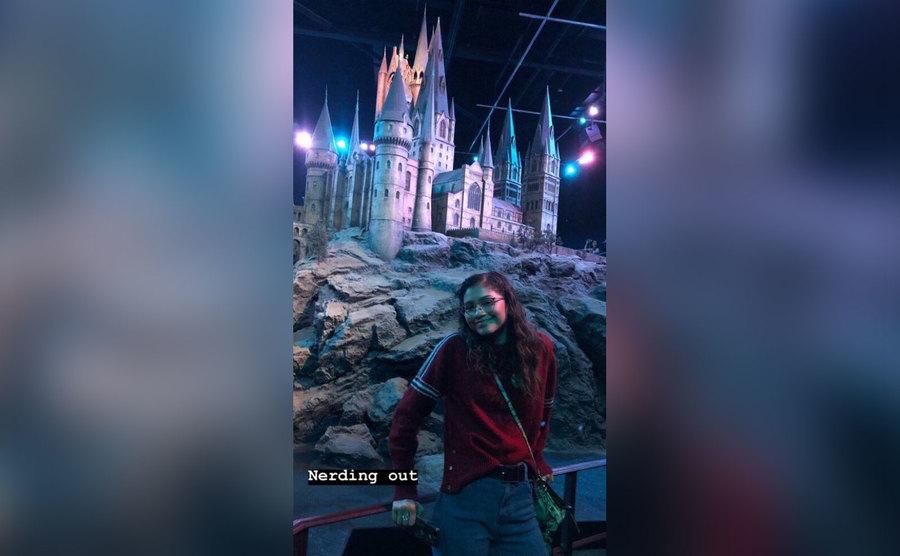 Zendaya even visited The Wizarding World of Harry Potter for her birthday. She posted of her Butterbeer and the magical ambiance. She and her Dune co-star Timothée Chalamet are both big fans, although Chalamet revealed that his chosen house is Slytherin while hers is Gryffindor.
Supports Several Charities and Causes
Calling out Giuliana Rancic just marked the tip of Zendaya's activism. In 2012, she became an ambassador for Convoy of Hope and encouraged fans to support Hurricane Sandy response efforts. In 2014, Zendaya recorded John Legend's song "All of Me" with a portion of the proceeds going to the organization.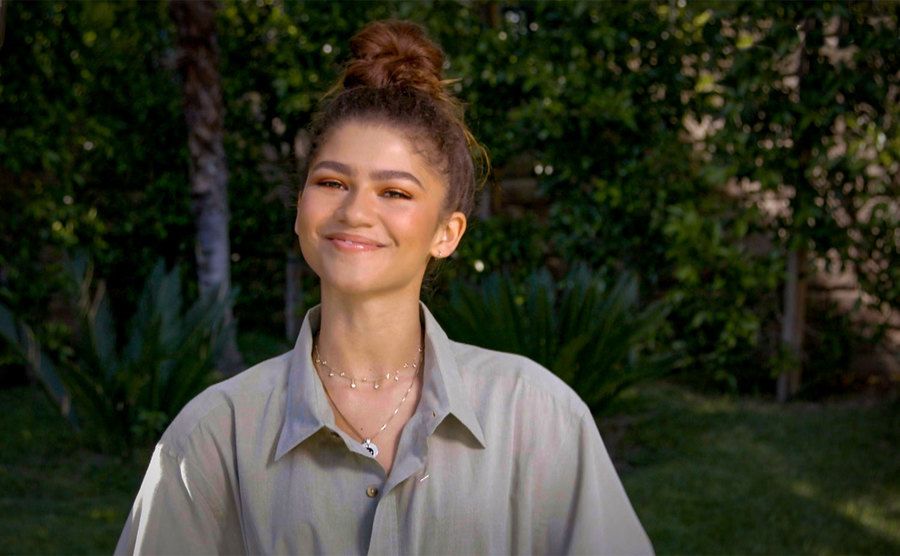 She celebrated her 18th birthday with a campaign to help feed at least 150 hungry children in Haiti, Tanzania and the Philippines through feedONE, and in 2016, she celebrated her 20th birthday with a campaign to raise $50,000 to support Convoy's Women's Empowerment Initiative.
Zendaya Helps Underserved Communities
Zendaya works hard to increase awareness of underserved communities, underprivileged schools and to financially support schools. In September 2017, she partnered with Verizon Foundation as a spokesperson for their national #WeNeedMore initiative to bring technology, access and learning opportunities to children and empower them to pursue STEM.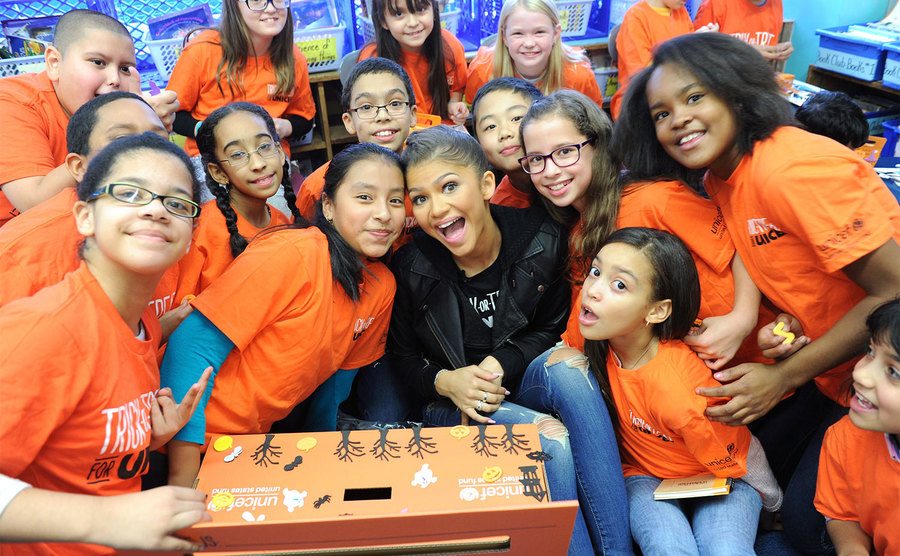 Education is dear to her heart, especially since both her parents are teachers. She told Teen Vogue that if she hadn't succeeded in entertainment, she would have become a teacher. Zendaya teamed up with to fund an innovative computer science curriculum for a community school in Oakland.
Zendaya Is Not Ashamed to Be a Feminist
She attended the Women's March on Washington in 2017 to support women's rights. She has previously discussed her experience as a Black woman. She uses her social platforms to address racial justice, voting, body shaming and bullying. She has used her social media accounts to support Black Lives Matter for years.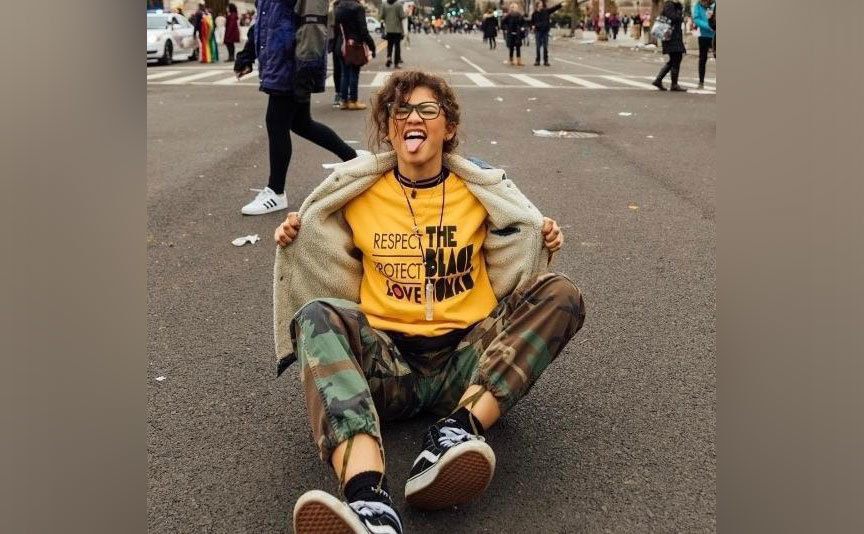 Zendaya has been an advocate for voting over the years. In October 2016, she was one of the celebrities to participate in "Vote Your Future" initiative and appeared in a campaign video. In September 2020, she joined Michelle Obama to encourage her fans to check their voter registration ahead of elections.
Leads Anti-Bullying Initiative
As a shy elementary school student, Zendaya has confessed she was bullied. She recalled an incident in fifth grade where she didn't step up for her classmate who was being bullied. Ever since then, she's made it her mission to step in and advocate for bullied children whenever she can.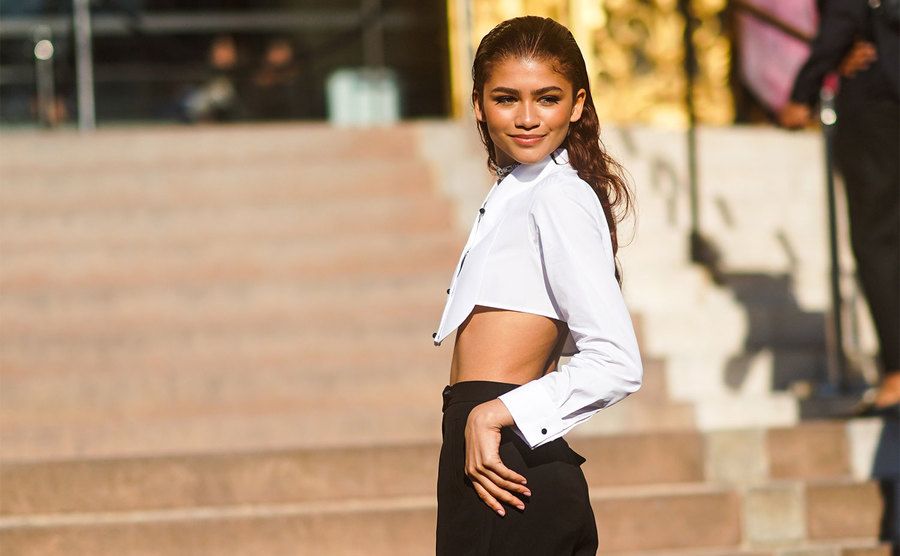 So, she made it her cause. In October 2013, she joined Mean Stinks, P&G's anti-bullying movement. She co-hosted the nationwide live-streamed assembly joined by almost 500 schools. In September 2017, she and her Spider-Man: Homecoming co-stars fronted a PSA called Stomp Out Bullying.
She Wrote a Book to Help Other Young Women
At a young age, Zendaya realized that all teens were not blessed with her talent or the kind of supportive family she had. With that in mind, in 2013 she wrote Between U and Me: How to Rock Your Tween Years with Style and Confidence.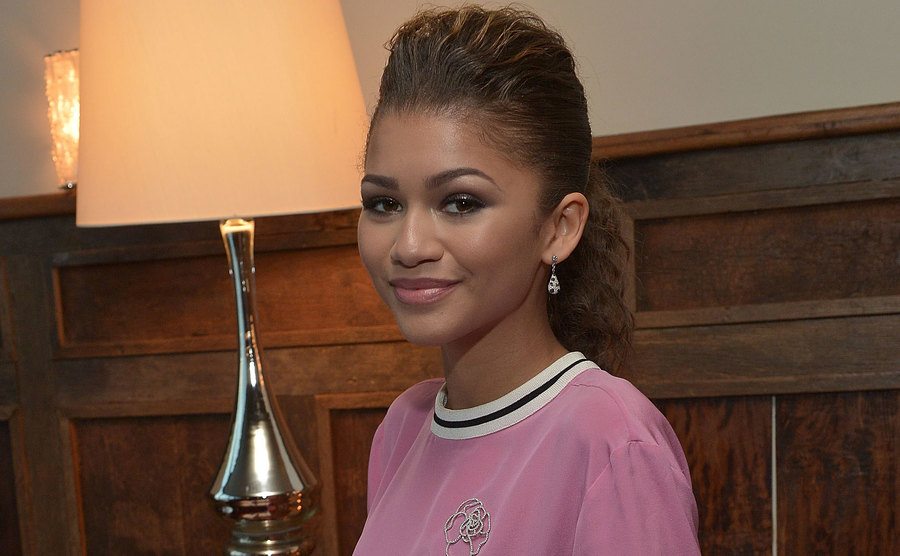 The book was inspired by actual questions that Zendaya has received from her Facebook fans and Twitter followers. The book is still receiving rave reviews on Amazon such as, "Zendaya gives great advice in a cool and sweet tone, things I'd love to say and be heard but am too 'old' to convey."
She's Becoming a Producer
In February, PopSugar revealed that Zendaya has signed on as producer to Challengers, a tennis drama she will star in alongside the Crown's Josh O'Conner. Playwright Justin Kuritzkes is writing the script. Luca Guadagnino and "Spider-Man: No Way Home" producer Amy Pascal will be co-producers.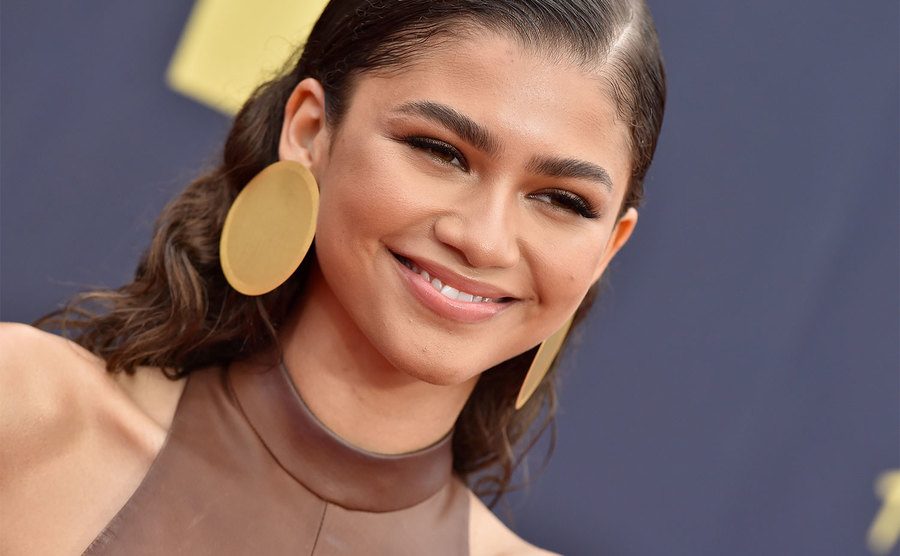 "Challengers" looks at the competitive world of tennis through the eyes of player-turned-coach Tashi (Zendaya). Tashi has turned her husband, Art (Mike Faist), into a champion. When Art becomes caught in a losing streak, Tashi enrolls him in a "Challenger" to help him recoup. Filming is supposed to start this spring.
She Loves to Watercolor
Zendaya showed her watercolors to GQ, admitting it was corny but that she enjoyed it. Her friend Hunter [Schafer] from Euphoria bought her the journal to get her started. She is trying to be less controlling and just let herself paint. Whatever comes out, comes out, she said.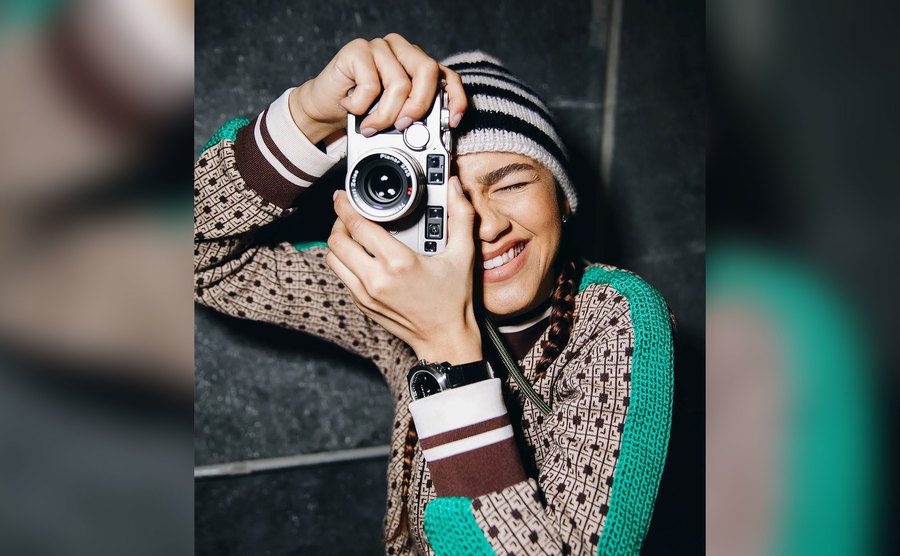 She shared the painting with GQ writer Hunter Harris and explained that the abstract painting was "a little fire lady." Zendaya added she doesn't know where the painting is going to go, but she is going to continue and see what happens.
What Do You Do When Everything's Shut Down?
Zendaya has been working constantly since she joined the cast of Disney's Shake It Up at the advanced age of 12. When the pandemic hit in 2020, most sets shut down, and the second season of Euphoria was pushed back. The star felt at loose ends.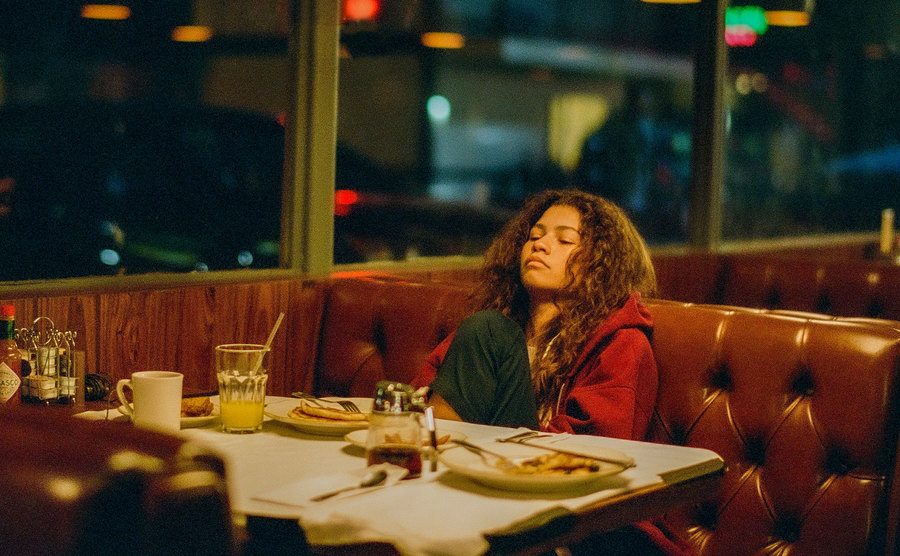 She didn't know what to do with so much time on her hands, she told GQ. So, she called Euphoria's director, Sam Levinson, and the two of them discussed Euphoria's future and the possibility of setting a project in the confines of the pandemic.
Malcom and Marie Spawned by Phone Chats
Their ideas would converge into Malcolm & Marie, a controversial black-and-white film released on Netflix about a beautiful couple trapped in a beautiful home as they attempt to exorcise their relationship's demons. It showcases what makes Zendaya such a dynamic force.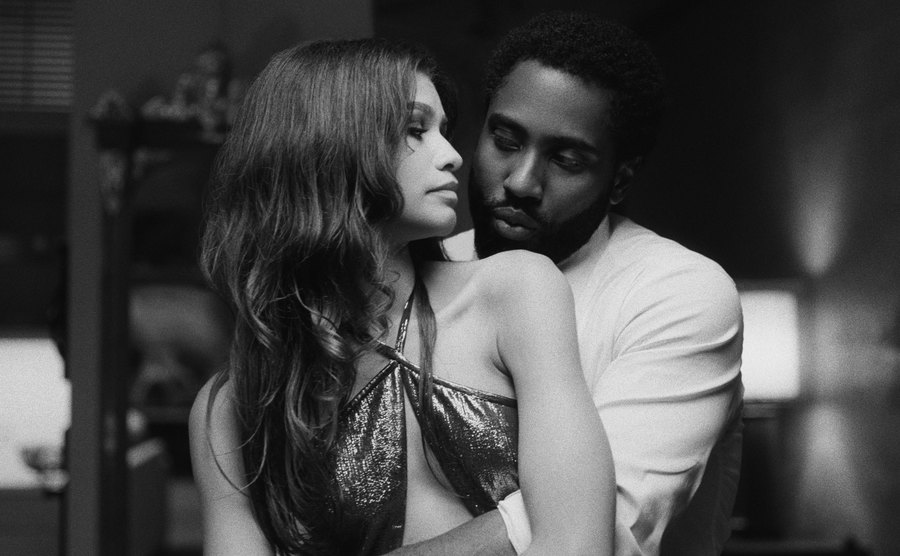 In some ways the film—which they managed to shoot in two weeks and which co-stars John David Washington—is an inversion of the vibrant sprawl of Euphoria. The whole thing takes place in a single location—a labyrinthine house in Los Angeles.
The Plot Is the Thing
Malcolm plays a promising up-and-coming director. On the night of his movie premiere, after thanking his agents, his actors, and his collaborators, he forgets to thank his long-term girlfriend, Marie, played by Zendaya. The fuse is lit from there and the flame catches.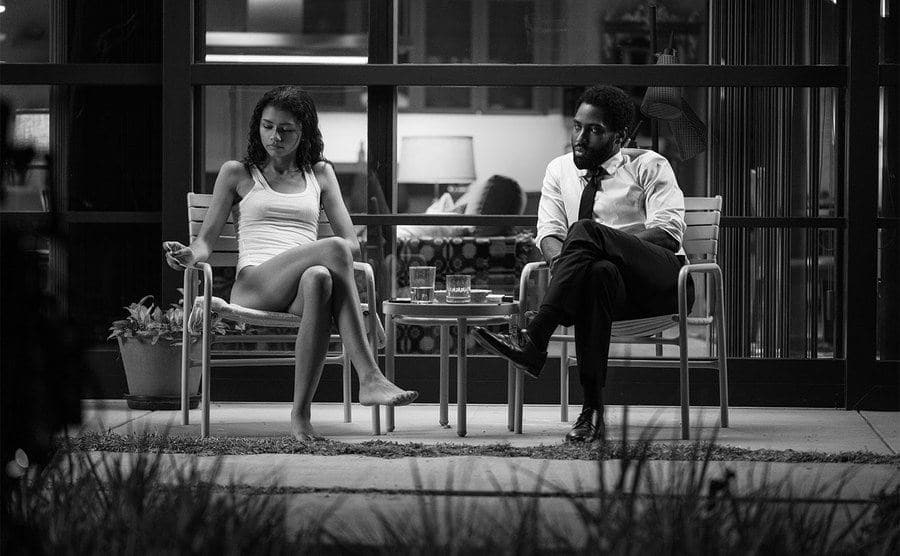 Malcolm & Marie is just Zendaya and Washington, in the kitchen, on the couch, in the bedroom, on the patio, lighting their lives on fire. Marie is a complete 180 from Rue, Zendaya's character on Euphoria. She's willing to say whatever it takes until she feels like she's been heard.
Playing Marie Gave Zendaya a Different Outlook
For Zendaya, playing Marie was exciting because she was more than a passive girlfriend or an accessory in someone else's narrative. She said she received a ton of job offers since in her post-Disney life but nothing meaty was coming in.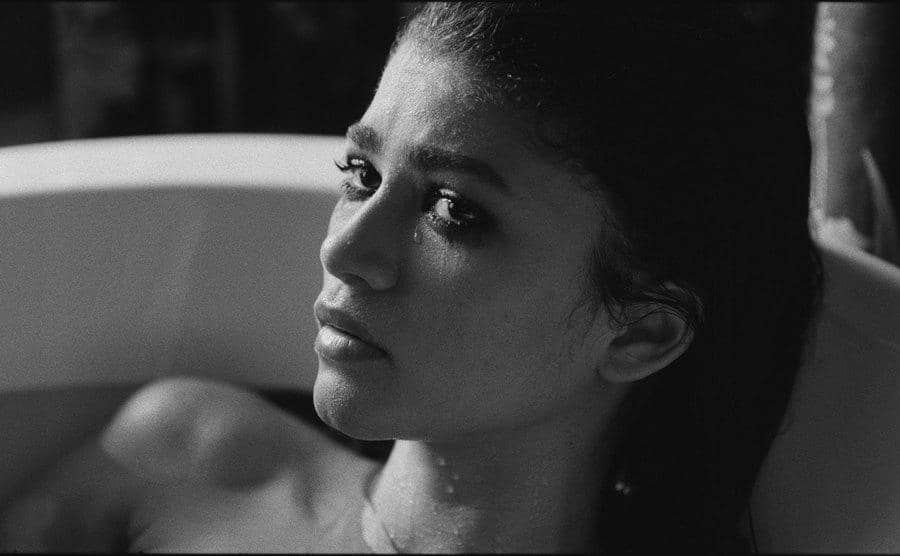 Like many women actors, she found that the scripts that she received did not challenge her. The role of the woman was essentially helping the male character achieve his goals. She said they all seemed one-dimensional. She could have played any of them, but she wouldn't have grown as a performer.
The Challenge of Shooting During COVID
The entire film was shot at night with a crew of Euphoria collaborators. They'd quarantined together in a bubble and rehearsed in parking lots, but there was one frustrating night on set when Zendaya couldn't get herself to where Marie required her to go.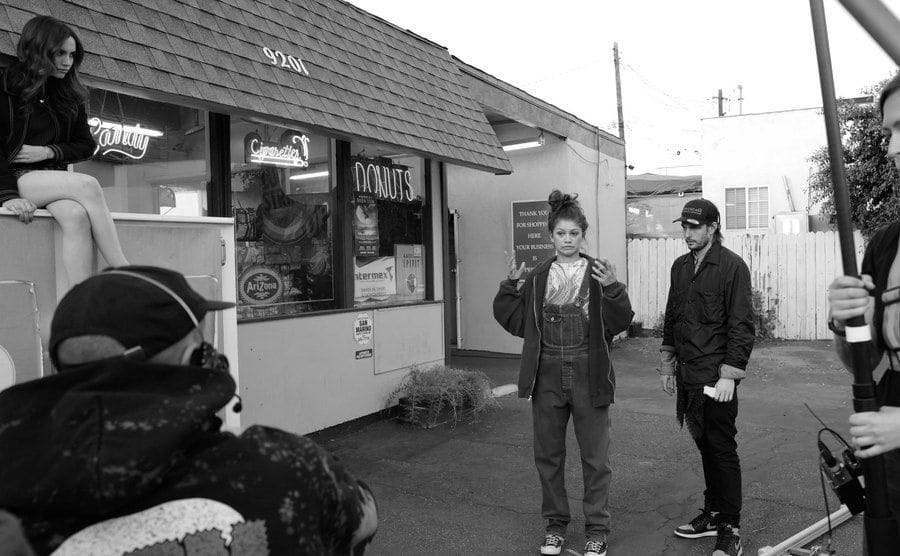 After working with Zendaya on Euphoria, Levinson knew that it was a challenge for the actor to show her vulnerability. He told GQ that she can become very self-critical, which only further inhibits the release of emotion. Postponing the scene gave her the time she needed to make the breakthrough.
Still Trying to Overcome Shyness
Zendaya says she's still trying to overcome her childhood shyness. She is worried that she comes across as cold when she really is just uncomfortable making small talk. Her stylist told her that people think she's mean because she doesn't talk. She is really just nervous.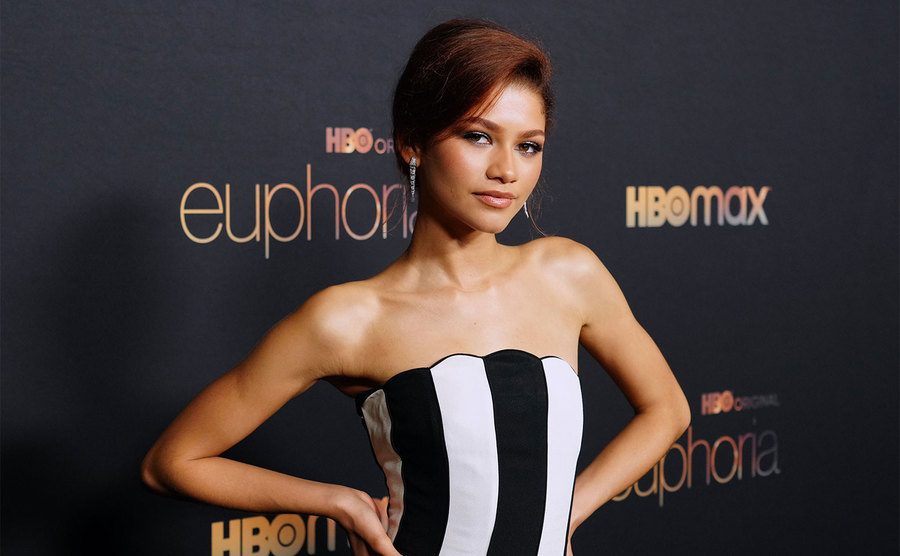 She now feels she's learning how to navigate her anxiety and her simultaneous desire to be in control of every impulse. She's still growing into a more fully realized version of herself, both as an artist and as a person and learning how to manage expectations.
Doesn't Read Social Media Comments
While she used social media comments to help her fans in her book, she says she normally only reads comments from her friends. She has also cut back since her teen years, noting she finds it made her anxious or she would be on her phone too much.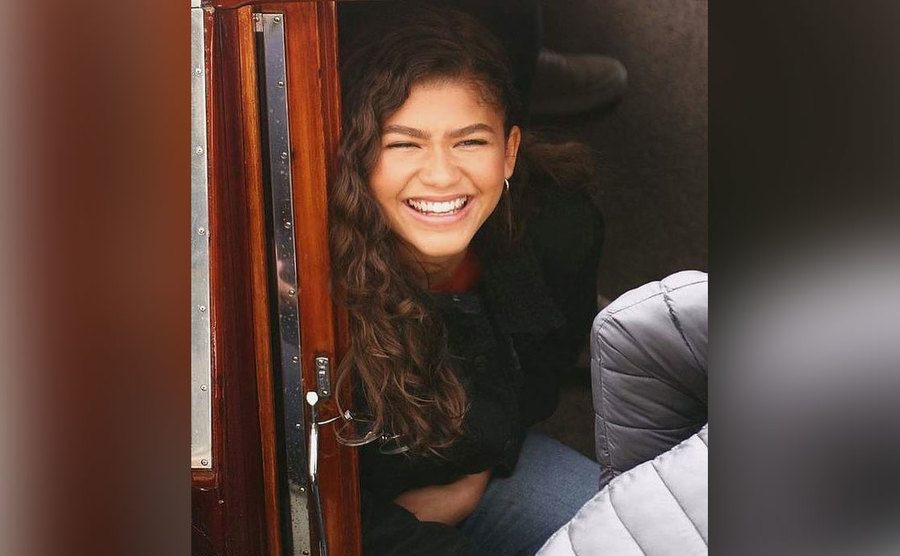 She added she doesn't worry about backlash from fans about her social media usage "because they understand that I am a human being." She believes they want her to have a life and want her to be happy and exist beyond social media, although she says she is always there for them.
Oprah Is Her Idol
Who could disagree?! In , Zendaya raved about the talk-show host and philanthropist. They share many similar attributes. Like Zendaya, Oprah also came from a modest background but rose to unbelievable heights. If she wants to create a network, she can do it, Zendaya says. Still, she seems like a real person. "You feel like she's your auntie," she told Glamour.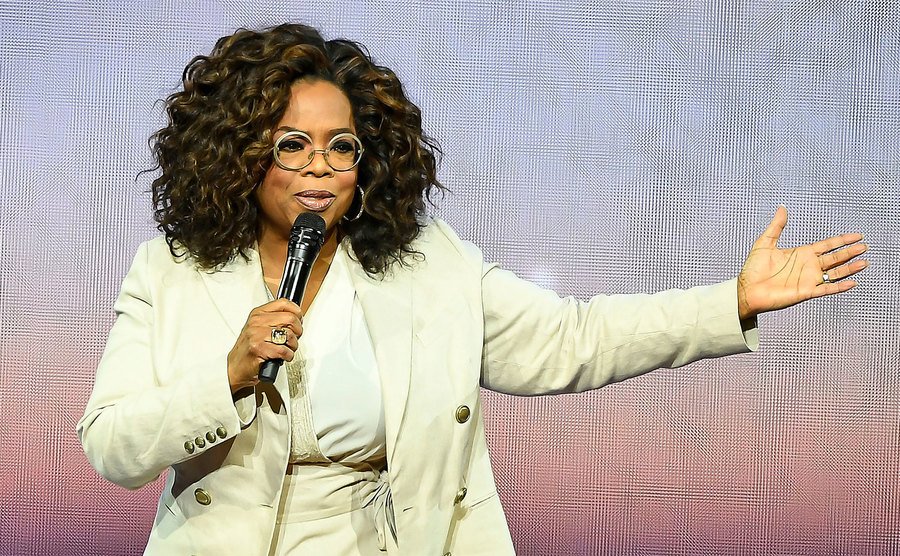 If Oprah is number one, Zendaya is also a strong admirer of Shona Rimes. Zendaya singles Rimes out for creating strong, powerful women of color and putting them in lead roles that dominated network television for years.
Zendaya's One Failure – Her Clothing Line
In 2017, Zendaya created Daya, her fashion line for women of all sizes and shapes. She created her own brand, independent of a corporate partner like Adidas, Puma, or Topshop. She created pieces that women whose bodies fall outside the size 0-12 scope can wear.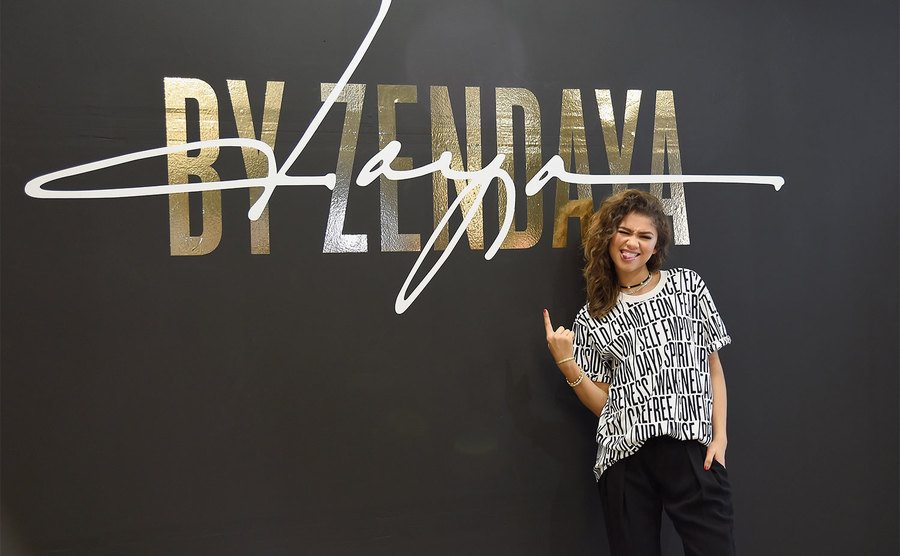 Unfortunately, even a superstar can fail in a business outside her expertise. The line suffered from supply chain issues and poor customer service. In 2018, she wrote a message to her fans apologizing for the poor service and promising that all existing orders would be filled. And she closed the company.
She Likes to Be on the Other Side of the Camera
Zendaya confessed that she always wanted to get into photography. She added that her grandfather was a lawyer who did a lot of photography on the side. He died when Zendaya was 11, but she has many of his photographs. Her mom, she added, liked to play with his light meters.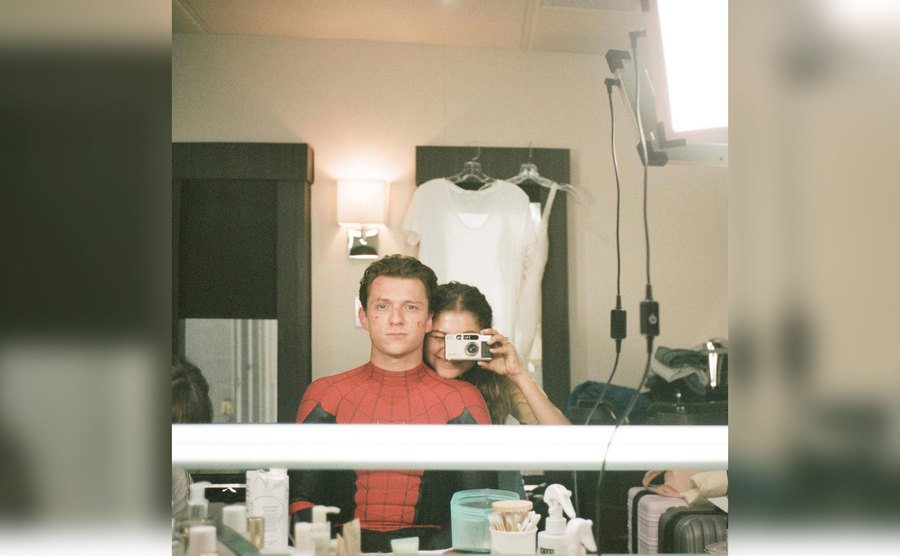 She told Zendaya that he would sometimes spend all day taking photos of the same thing as the light changed. Zendaya has inherited her grandfather's love of light. She learned how it can be manipulated to ensure she gets the best shots whenever she has a shoot.
Zendaya Shares the Key To Taking Great Selfies
Of course, playing with light in photos isn't exclusively reserved for fancy photo shoots. When speaking to about how she achieves her glowy selfies, she explained that sunshine was a key element. "It's all about the sun," she revealed. "Get in front of it and let the rays hit you."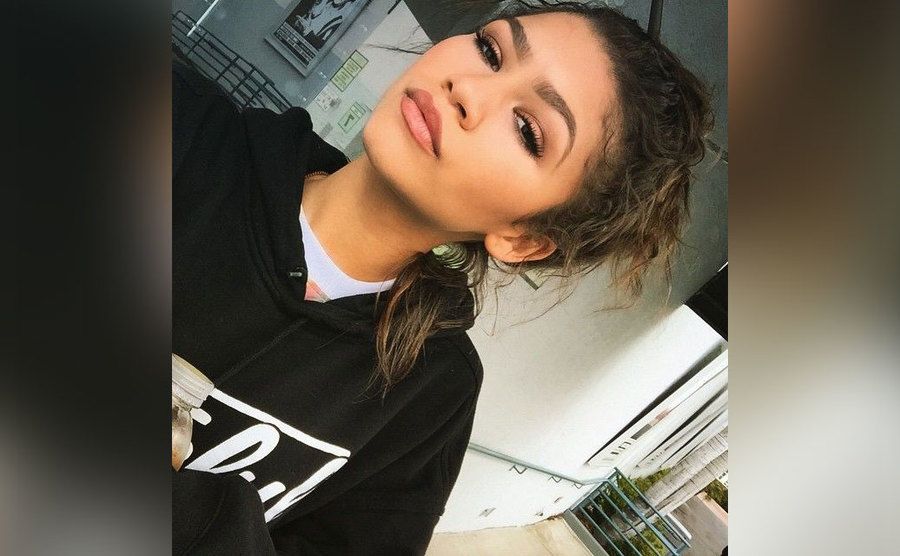 Understanding light has certainly helped Zendaya take some stunning pictures. Fans are interested to see how her love of photography may influence her career down the line. The actor has already but she may be ready to try out being a cinematographer also.
Euphoria Has Changed Her Personally
Euphoria has given Zendaya's career an enormous boost, but it has also actually changed her personally. The actor reports the show has actually made her more emotional. Playing a 17-year-old drug addict has made the Dune actor more empathetic to the plight of others.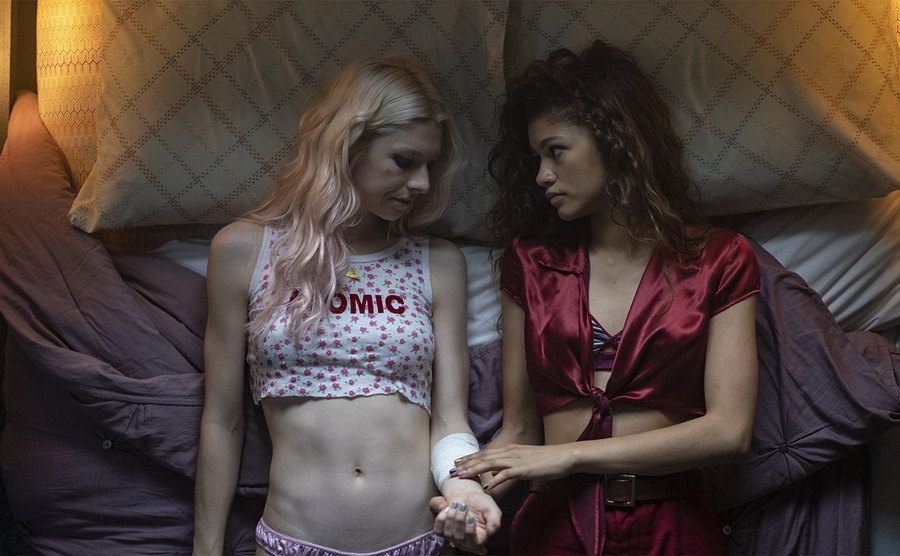 Zendaya has pointed out the show's intention for the cast and crew is to open up the door to empathy for another person's experience. Before playing Rue, the actor said she didn't understand the experience of being an addict. Nor did she have empathy for those addicted.
Filming Euphoria Was Physically and Emotionally Challenging
But just because Zendaya loves working on Euphoria doesn't mean it's a cakewalk for the actor. Because of the subject matter, the actor has to expend a lot of emotional energy. Euphoria was physically demanding as well. Long hours and night shoots were par for the course.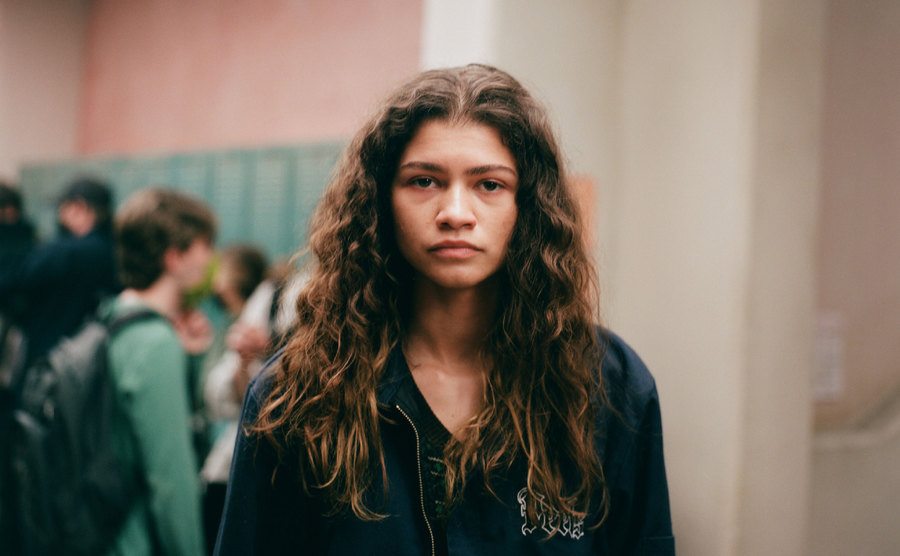 The night shoots changed Zendaya's sleep patterns, and she lamented that she was now totally nocturnal and couldn't wait for the second season to begin. Unfortunately, that was put off because of COVID although two bridge episodes were filmed before the set shut down.
New Zendaya Projects
In April 2021, Zendaya was cast to voice the character of Lola Bunny in Space Jam: A New Legacy. Growing up with the film since childhood, Zendaya drew on her experiences with her family's love of basketball for the role. It did not do well, largely because of COVID.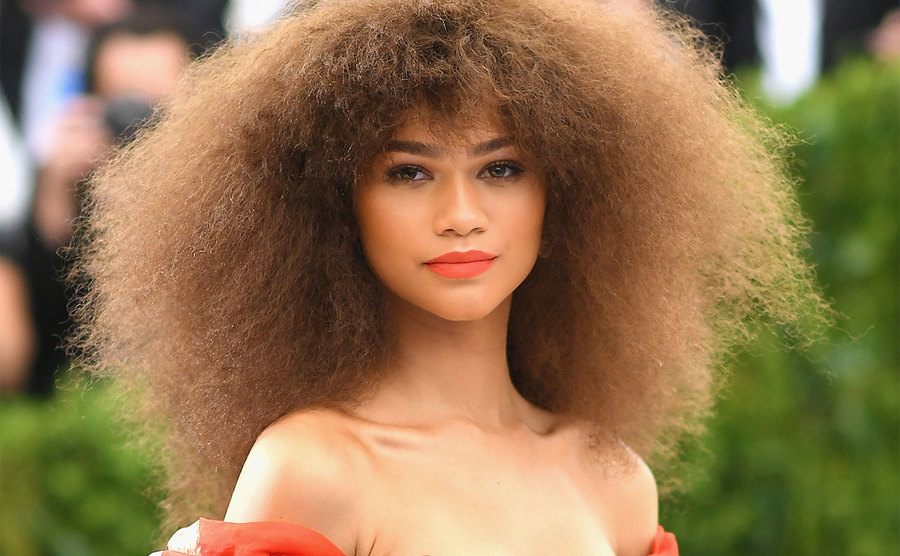 Still in the works are a film about Ronnie Spector, frontwoman for the Ronettes, based on Spector's memoir . Since 2017, Zendaya has been attached to produce and star in A White Lie, as , an African-American woman who was a descendant of slaves and Europeans, and passed as white in order to attend in the 1890s.
Zendaya's Light Side
Among her friends, Zendaya is known for her ability to take a firm bite out of an ice cream cone and eat it all the way through. Most of us would get brain freeze! But Zendaya is an ice cream fanatic!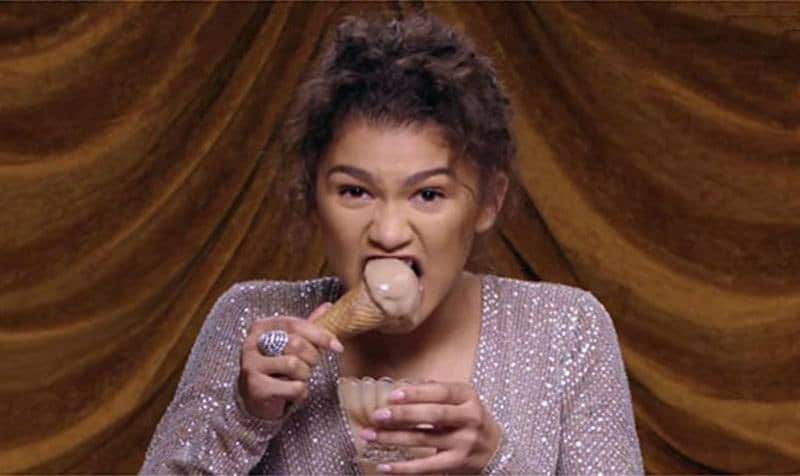 She eats it with her teeth – not licking the cone as most of us do. She says it is because she has no sensitivity in her teeth. You can catch her on YouTube enjoying a frozen treat while the rest of us cringe.